DS 9 E-Tense 225 plug-in hybrid review 2021
If Cartier did cars
DS AUTOMOBILES doesn't want to sell a lot of cars. That's not its thing. Instead, the nascent brand — part of the Stellantis group that also owns Citroën, Peugeot and Vauxhall — is focused on finding homes for a limited number of upmarket vehicles that exude French style, high technology and a unique customer experience. The latter includes VIP access to events, roadside assistance, access to rental versions of the same car when on holiday and a valet service.
Ultimately, though, the new DS 9 saloon will need to steal sales away from the Mercedes-Benz E-class, Audi A6, Volvo V90 and BMW 5 Series; DS thinks it can do this gradually by pitching its contender as a genuinely different proposition.
But apart from having pampered buyers, what makes the DS 9 stand out enough to tempt buyers away from the titans of the executive saloon segment? Read on.
Exterior design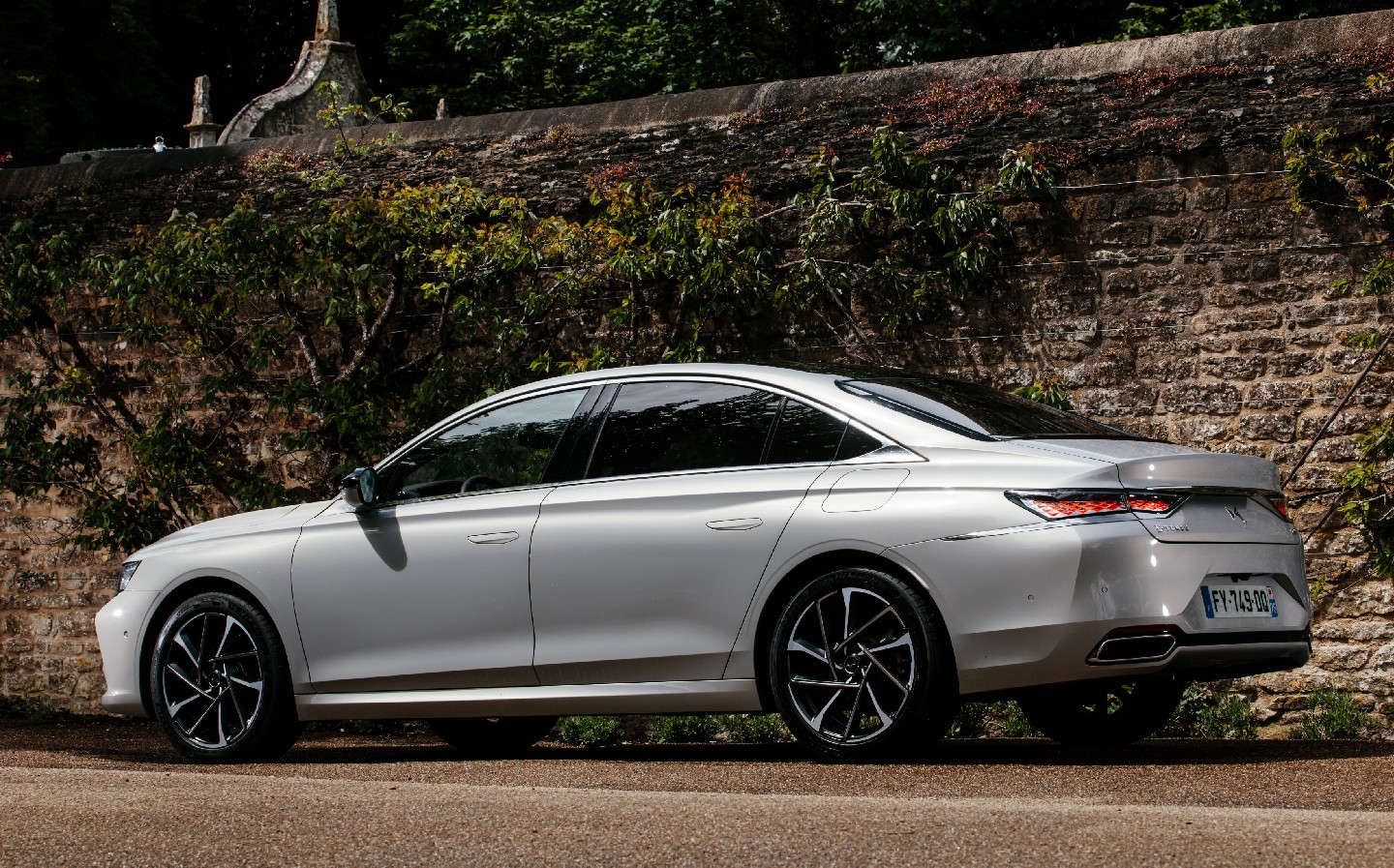 The DS 9 is a handsome car, which is a good start. The car maker says it pays tribute to the 1955 DS though the only real design feature that can be linked back to Citroën's vaunted classic are the rear light cornets that flank the top of its rear window. On the original car they're round and protrude from the roofline while the new model integrates narrow LEDs into the C pillars, but it's a cute callback.
As with other DS models, it's all about the details with the DS 9: the distinctive three-dimensional front grille; the vertical "DS Wing" LED daytime running lights; the blingy headlight clusters with lenses that rotate in sequence when you unlock the car; the 3D-effect "DS Scaled" LED rear lights; the intricate alloy wheels; and the "sabre" bonnet strip with "guilloche" pattern — a style borrowed from luxury watch-making.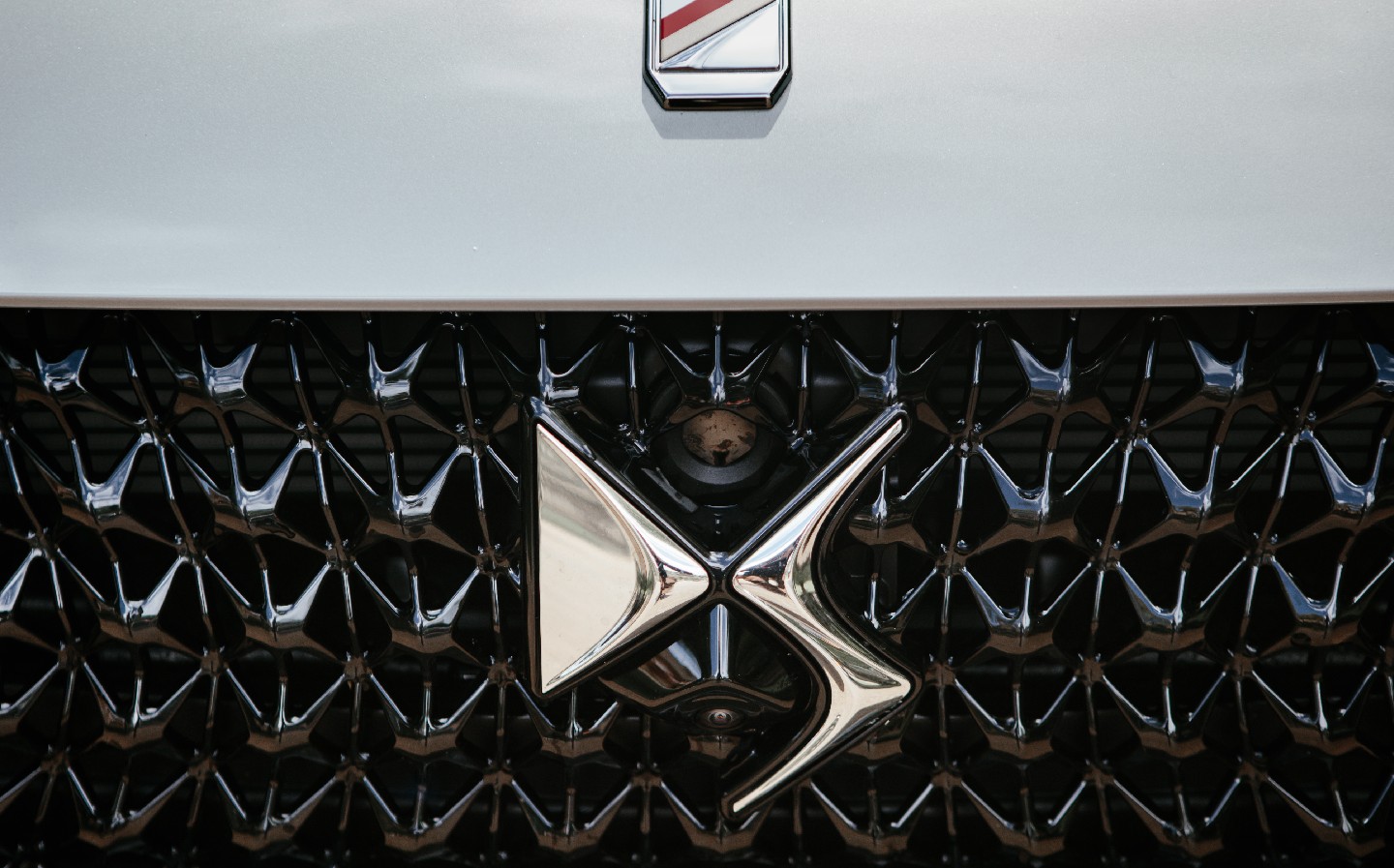 While the three-box shape and dimensions are very familiar, on closer inspection there's enough going on here to turn the heads of people for whom the devil is always in the detail.
Interior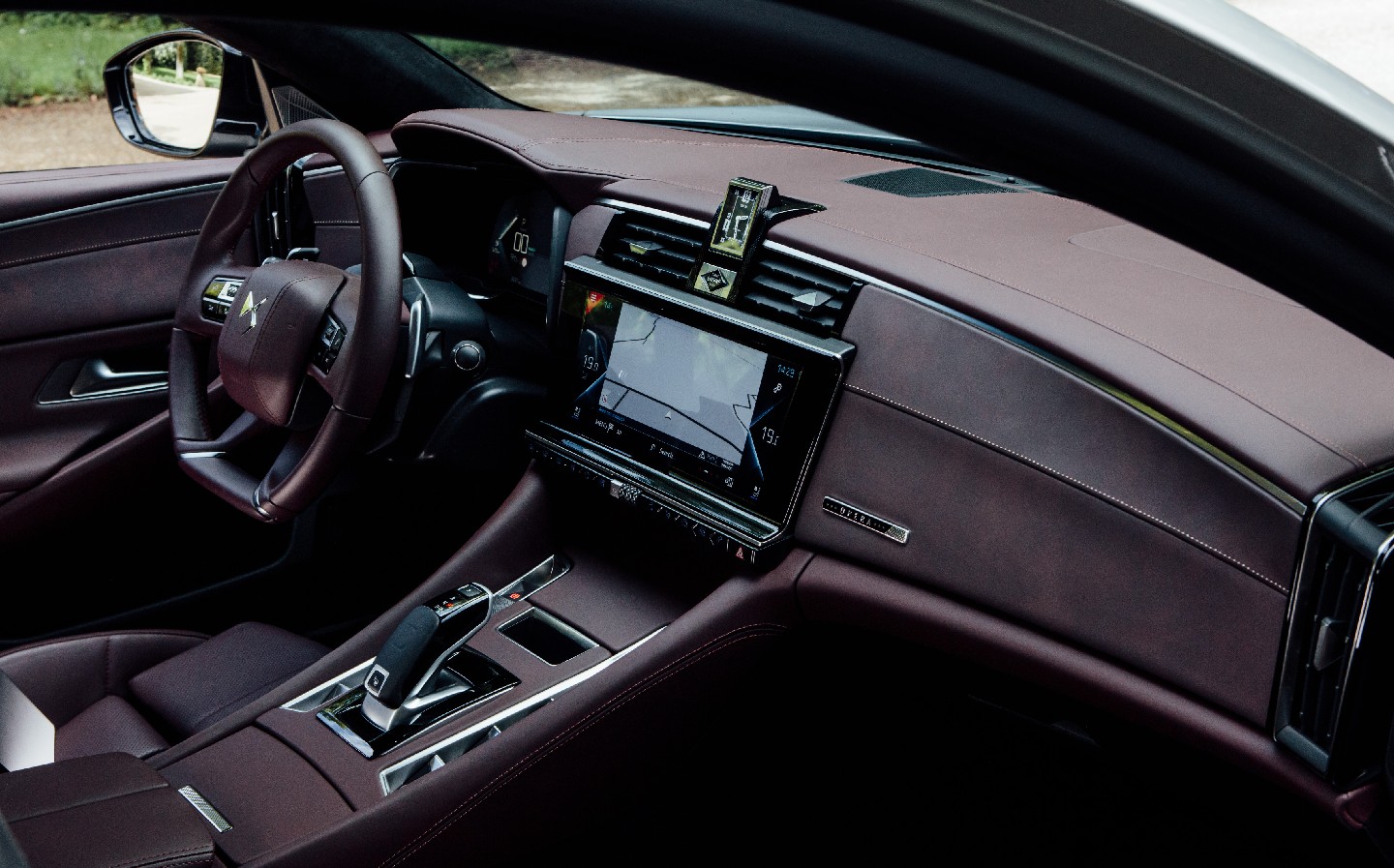 That focus on detail continues inside. The BRM clock on top of the dashboard unfolds when you turn on the car. The centre console, again featuring a guilloche design, is strikingly intricate, while the seats and dashboard are upholstered immaculately. Our test car featured the optional Nappa leather-clad Opera trim, which can be added to Rivoli+ spec cars (normally basalt black grained leather), and features watch strap-style seat stitching that continues the horological theme.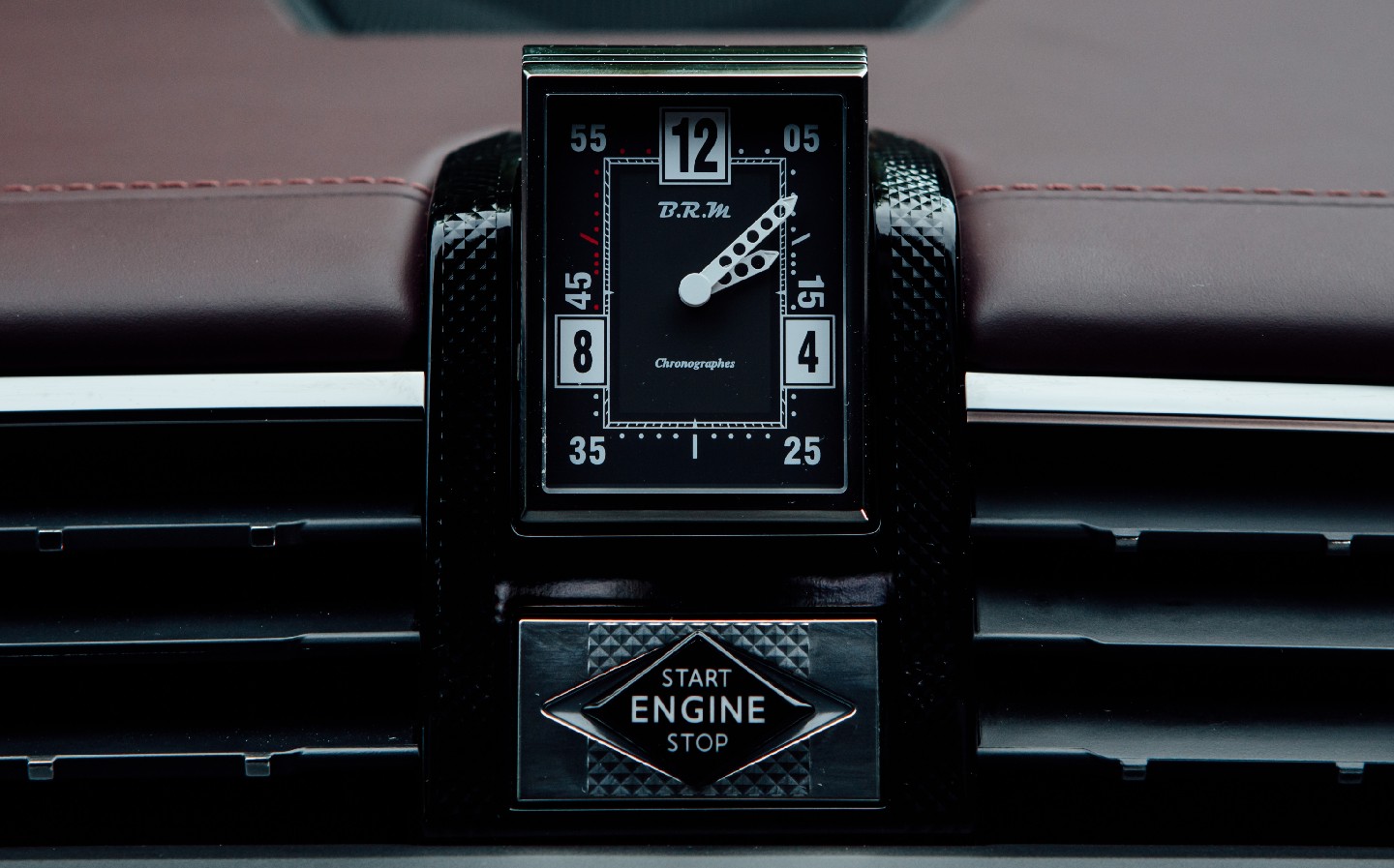 Opera cars feature a huge amount of cow, including on the doors and covering the dashboard, with impressive contrast-coloured Pearl stitching (again from the world of haute couture), though buyers opting for Performance Line+ specification models are treated to swathes of sporty Alcantara.
Impressively the cabin feels quite open airy, yet cosseting. The seating position doesn't feel too low, though the vertical dashboard and steeply-raked windscreen help with the cockpit effect. Importantly the seats not only look good but are brilliantly comfortable.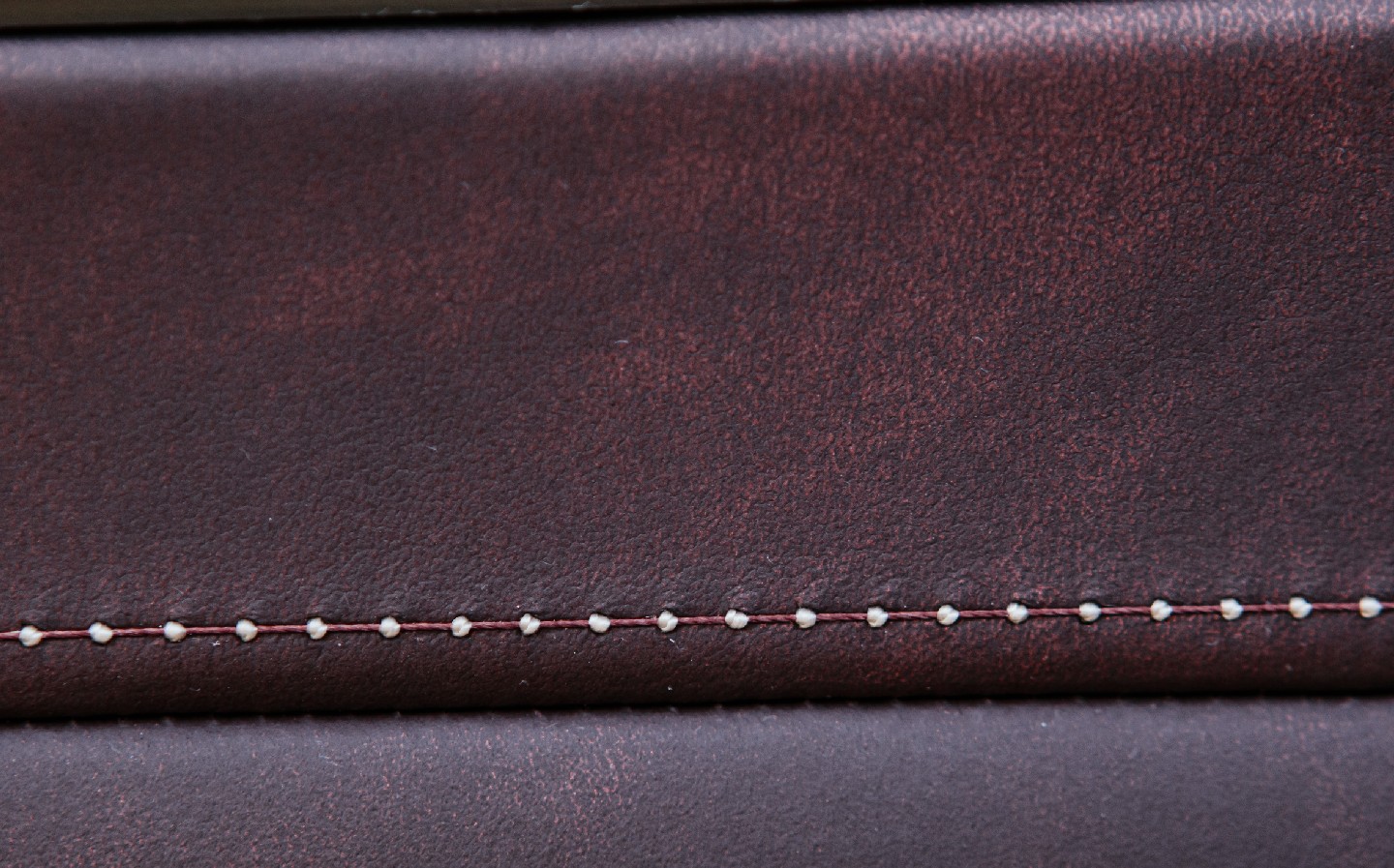 Other good things include an attractive fully digital instrument binnacle, a wireless charging pad for compatible smartphones, a 12 volt socket plus two USB inputs, and a the split-opening central armrest has a quality feel to it. And DS made a big thing about the extra thickness of the glazing, to help reduce the wind and road noise, and it really is quite impressive.
It's not all good news, though. The steering wheel reach and rake adjustment is manual rather than electric, which is unusual for what's billed as a luxury car. The headrest is manually adjustable, too.
The cruise control stalk is straight out of a Citroën or Peugeot and, as featured on some of those models, the side mirror adjustment panel is hidden away inconveniently behind the steering wheel, between the door (there are no controls at all on the doors — the window controls are in the centre).
Also, as in all DSes, switching between views on the digital driver's display is slow and ponderous, due to an elaborate animation — no doubt to add to the sense of couture but it is inconvenient (and mildly distracting) if you want to see important information quickly. And while the seats in the front of our test car included a massage setting (standard on Rivoli+ models) in addition to heating and cooling, it's like being prodded in the back by a blind sloth.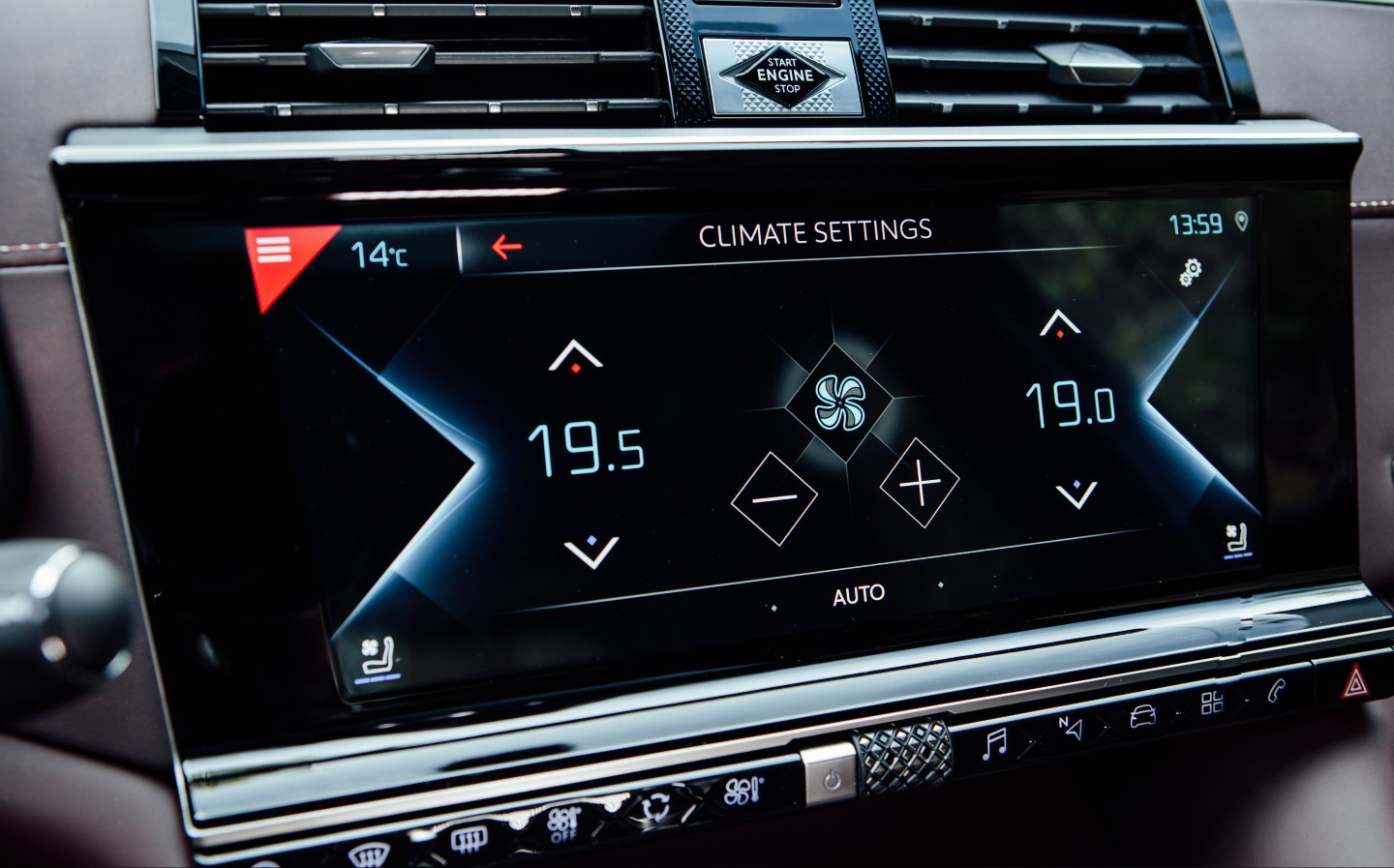 And don't get me started on the touchscreen. You have to feel sorry for DS, having to take the Stellantis operating system. Even on Peugeots, Citroëns and Vauxhalls it is a bit rubbish, so in a luxury car it's woefully inadequate.
At least the sound quality from the 14-speaker Focal stereo (Focal being France's Bang & Olufsen, apparently) is exceptional, with rich bass and clear high notes.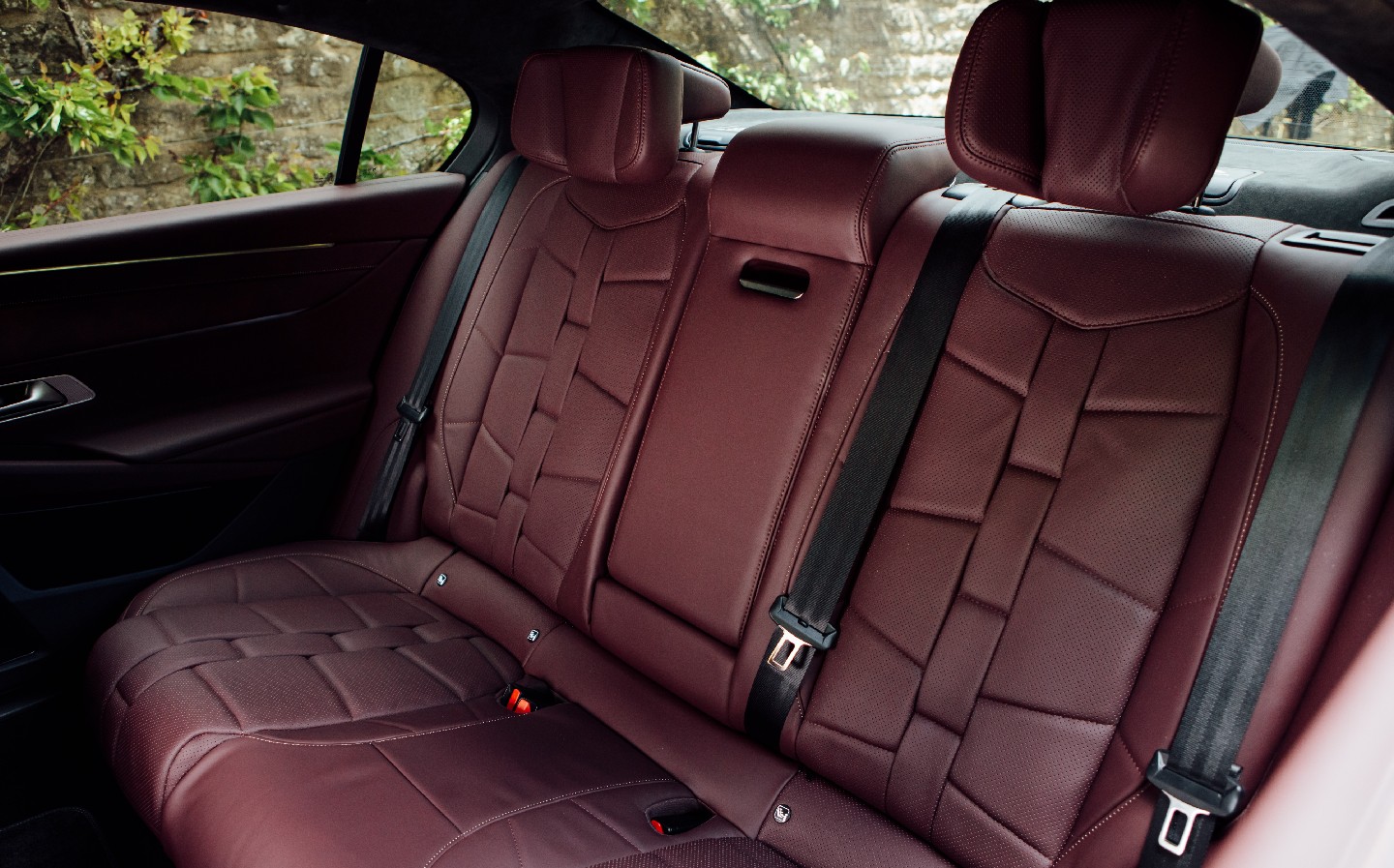 There's some more good news in the rear, which features its own climate zone and highly comfortable back seats, which feature headrests with adjustable edges to make it easier to have a snooze — as well as heating, ventilation and massage functions (well, it's something for the French President, who will be chauffeured in the DS 9 henceforth, to brag about, even if the massage itself is a bit pants).
It's spacious in the rear, too. I'm unnecessarily tall and can sit behind myself, just about. For the rear occupant sitting on the side nearest the kerb there's a button to slide the front passenger seat forward, creating extra legroom, and there are a pair of USB sockets so that electronic devices can be charged.
Technology and safety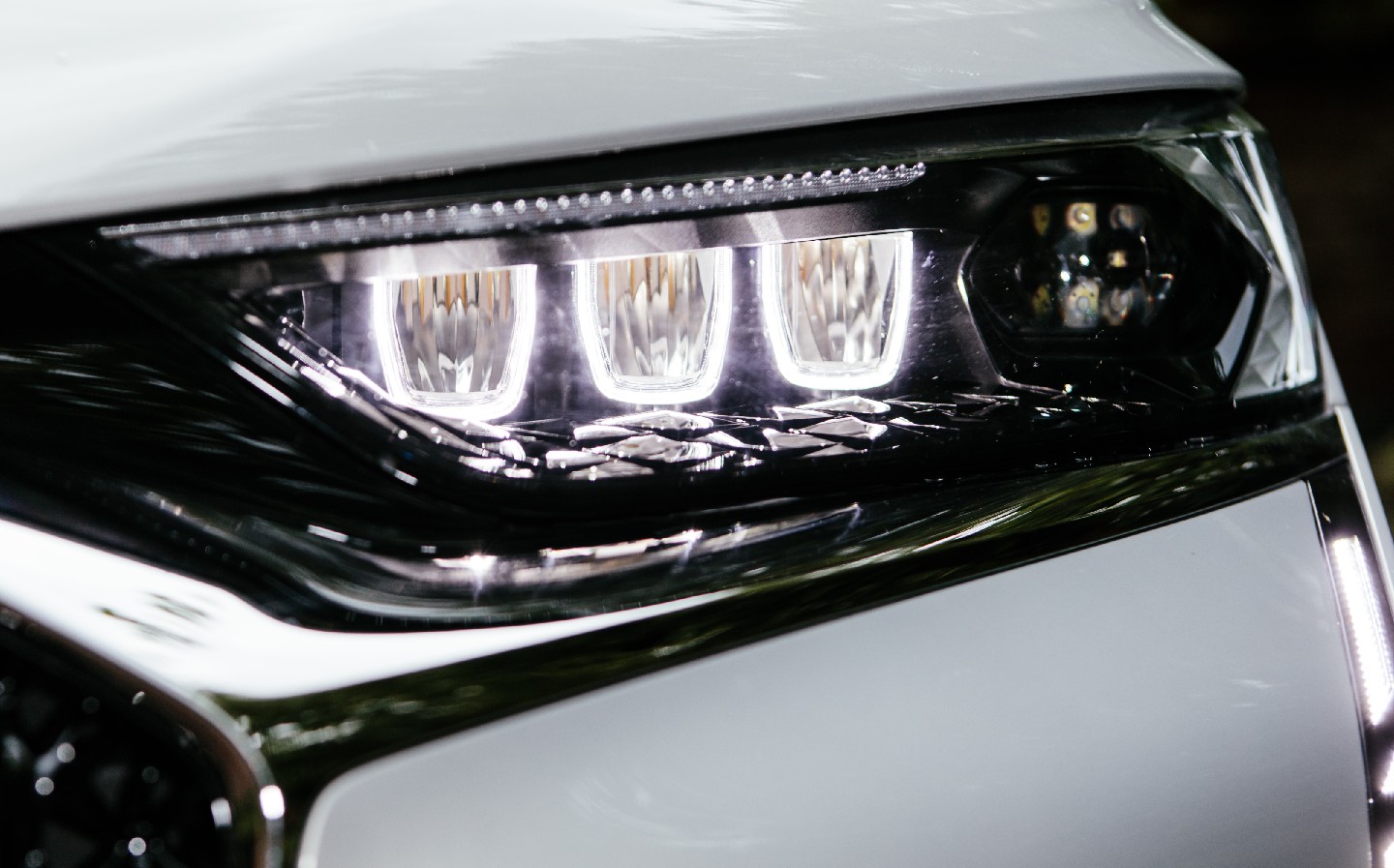 Technology being one of DS Automobiles' main selling points, the DS 9 comes with plenty of kit as standard: active LED headlights; cameras that not only scan the road ahead, day or night, to detect obstacles but also read the road surface and adjust the suspension accordingly; keyless entry and start; electric heated front seats; reversing camera; and connected 3D navigation.
Apple CarPlay, Android Auto and Mirror Link also come as standard, and all models feature wireless charging for smartphones.
It also has cameras in the cockpit that scan the driver's face to detect alertness levels – at one point while hunting for the side mirror control the car warned me to be more vigilant.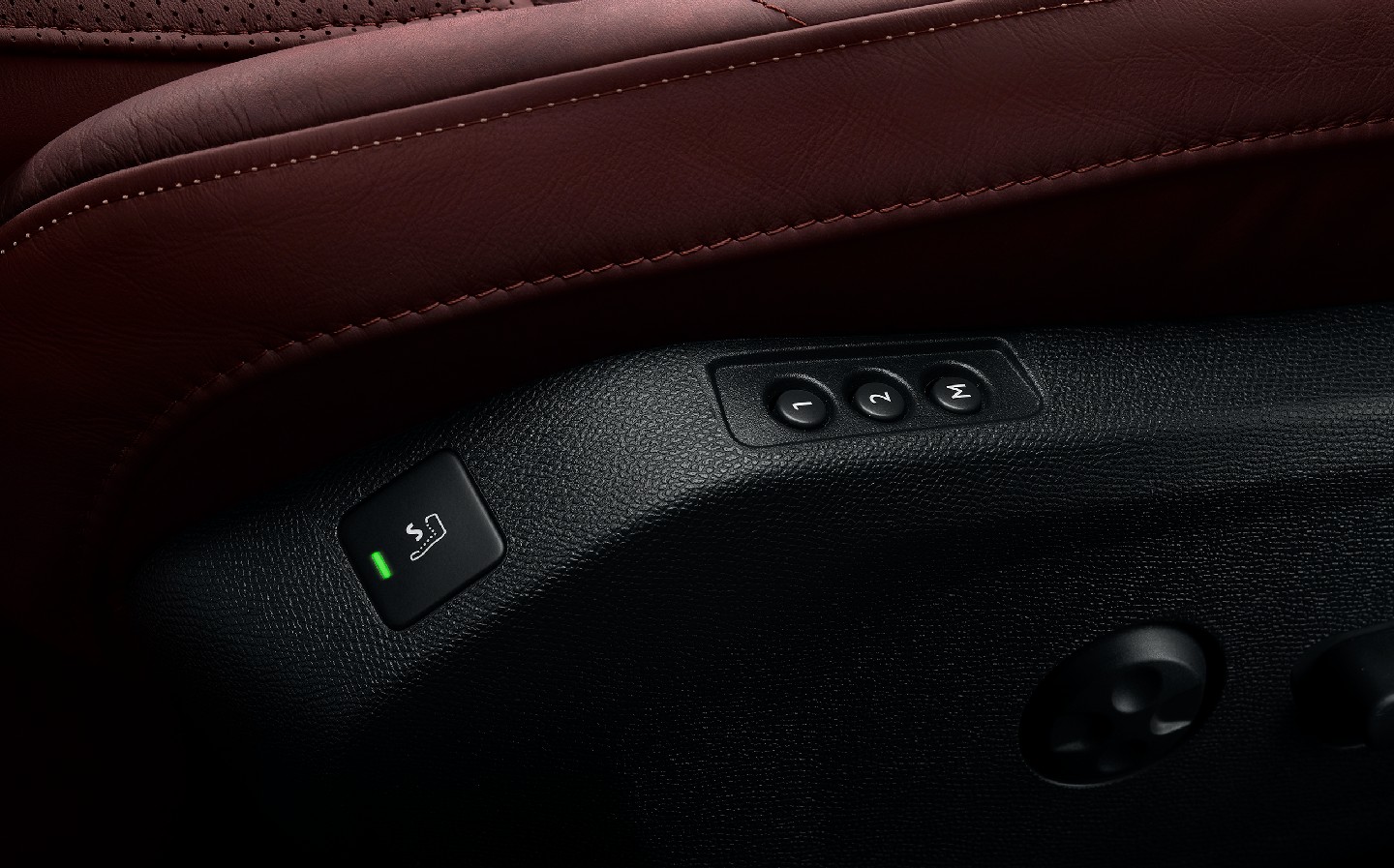 In Rivoli+ models, front seats get ventilation and the massage function, and cameras are fitted all around the car for 360-degree parking assistance. The level two semi-autonomous DS Drive Assist is included, too, which takes the strain off on motorway hauls.
There's also DS Park Pilot, which will detect and automatically park the car in a parallel or bay space for you.
At the car's UK launch, DS said it was confident the kit available on the DS 9 as standard is a cut above what you'd find on the entry-level Audi A6 or BMW 5 Series.
Ride and handling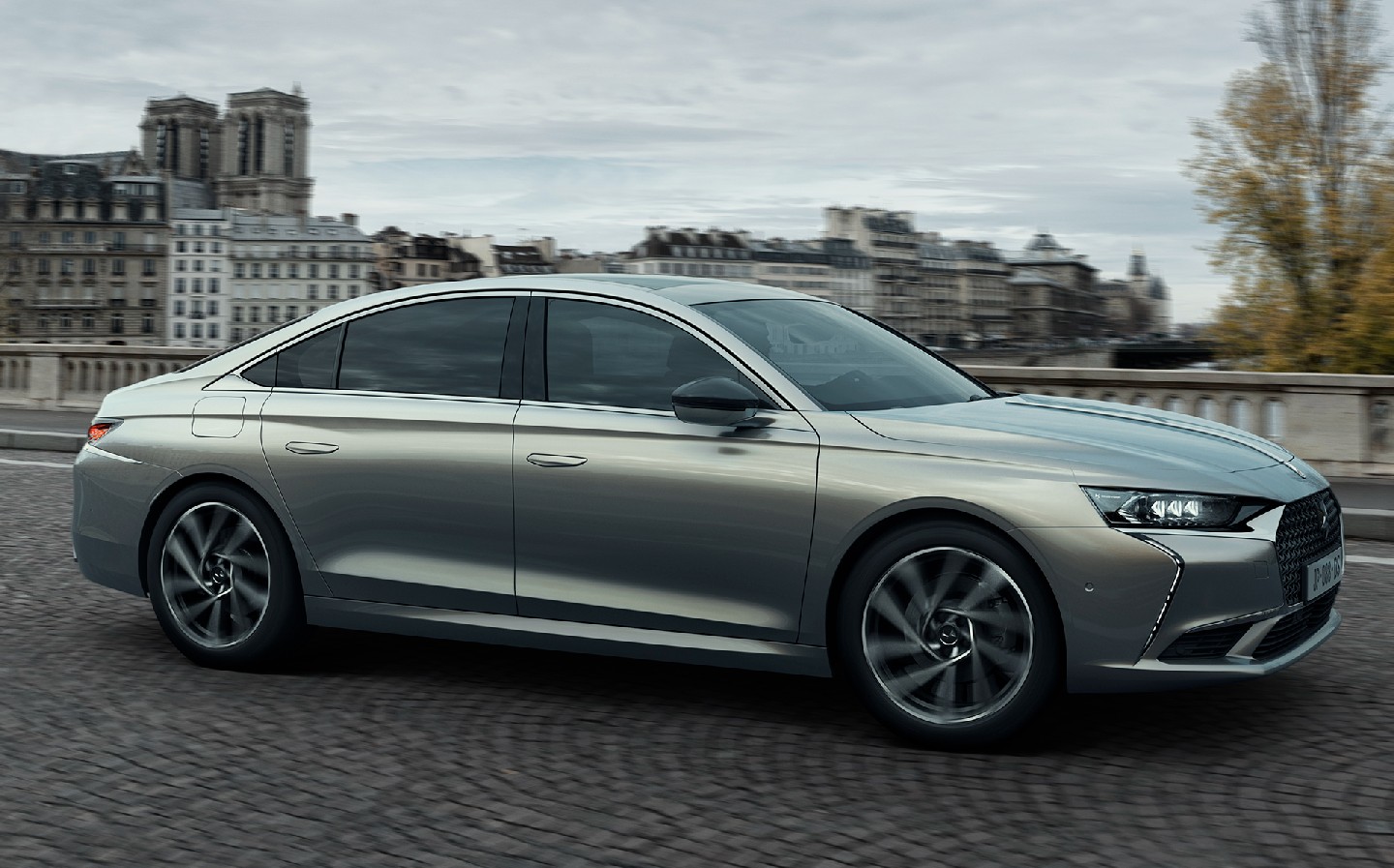 As mentioned above, all DS 9 models scan the road ahead to look for the bumps and undulations (and potholes) and then adjust the suspension (specifically the dampers) to suit. It does seem to work fairly well but don't expect Mercedes S-class "magic carpet" levels of comfort. In fact, some older Citroëns with hydro-pneumatic suspension are more pliant.
But thanks to the adaptive damping, the ride is adequately supple while not feeling too soft, and the DS 9 can actually feel quite sporty when you want it to be, with decent chassis control through corners. In Sport mode, dare I say it, it's actually quite good fun to drive – certainly not like a 1,839kg lumpen limo.
But while the DS 9 comes near providing the comfort of a Mercedes E-class or dynamics of a BMW 5 Series, it's not at the same level as either.
Engines, performance and fuel economy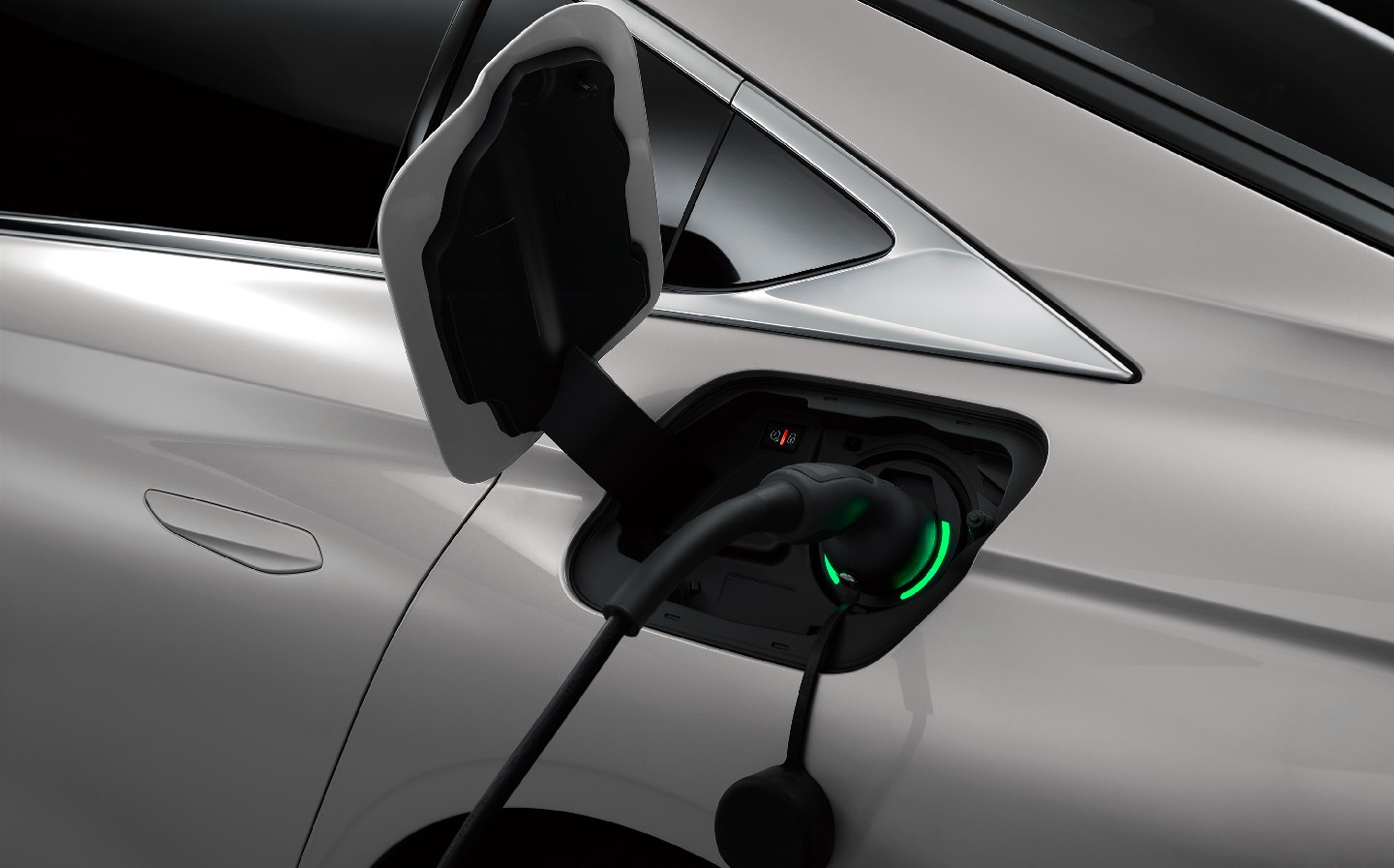 There are two versions of the DS 9 available at launch: a 1.6-litre, four-cylinder petrol model producing 222bhp and a plug-in hybrid model, which features the same engine but detuned to 178bhp and married to an electric motor for an an identical total output of 222bhp.
That compares favourably with the entry-level Audi A6, for example, which has 200bhp, but it's a little limp compared with what German rivals offer at the top end of their ranges, especially when you consider the 8.1- and 8.3-second 0-62mph times respectively.
If you compare the plug-in hybrid models the DS 9 E-Tense is definitely lacking in verve. That Volvo's S90 Recharge has 385bhp should tell you everything you need to know.
DS will be launching a more powerful four-wheel drive model this summer, called the E-Tense 4×4 360, which will be a much more attractive offering for people requiring a bit more get-up-and-go.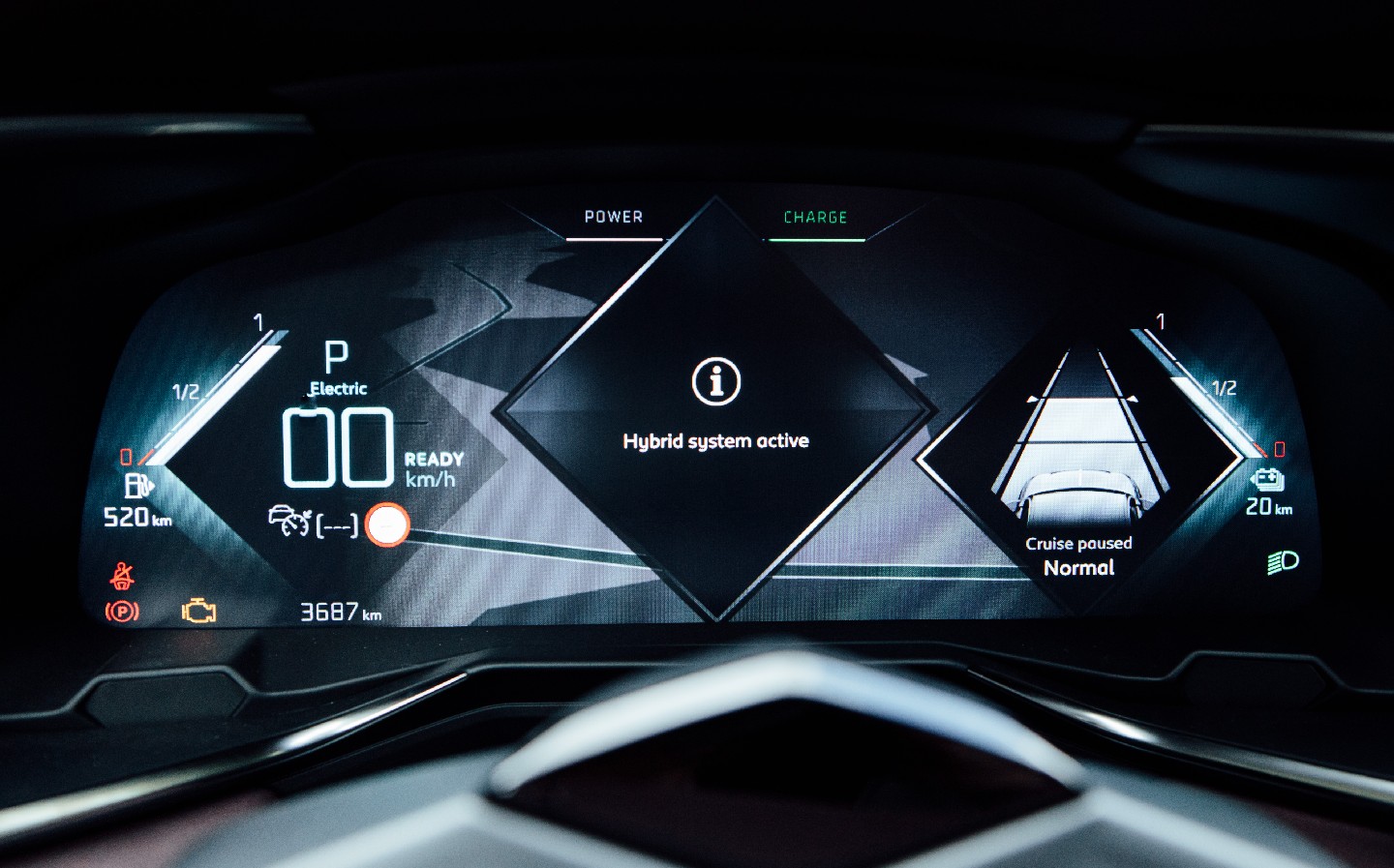 We tested the E-Tense 225 plug-in hybrid, which also allows you to drive for 33 miles (officially) on electric power at speeds of up to 83mph. DS is clear about the potential benefits of this not just in reducing overall carbon emissions (33-35g/km of CO2) and increasing fuel economy (176.6-256.8mpg combined, according to the WLTP test), but also on the bank balance of company car drivers: the DS 9 E-Tense has a Benefit in Kind rate of just 11%.
Fuel economy will vary wildly, of course. During my trip I averaged from 15.5mpg to over 150mpg (indicated) for a couple of portions of the journey. Keeping it topped up with electricity, which is cheaper than petrol, is the key to saving at the pumps.
DS 9 pricing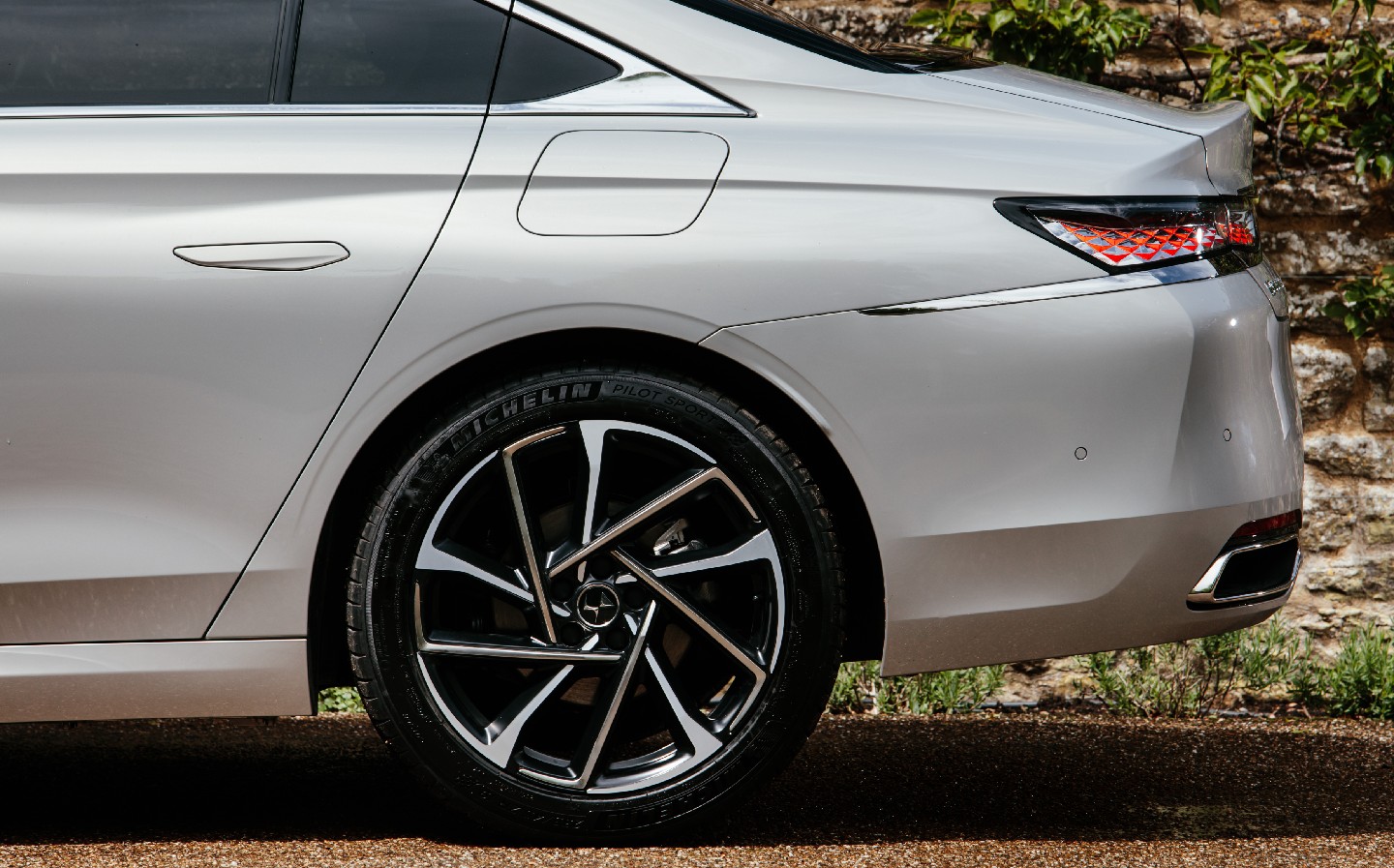 The DS 9 Performance Line+ starts at £40,615, which means there's no saving over competitors, but again, DS reckons its entry-level model is equipped well enough that buyers will be tempted, especially when the unique customer services it offers are factored into the cost.
The E-Tense 225 plug-in model attracts a premium, of course, but customers may be able to recoup the extra cost at the pumps, while fleet car drivers will enjoy the monthly BIK cost saving.
Trim
Engine
CO2 g/km
Basic
VAT
On the road
BIK
DS 9 Performance+
PureTech 225
155
£32,754
£6,550
£40,615
35%
E-Tense 225
33
£37,787
£7,557
£46,100
11%
DS 9 Rivoli+
PureTech 225
158
£36,170
£7,234
£44,715
35%
E-Tense 225
34
£40,370
£8,074
£49,200
11%
DS 9 2021: The verdict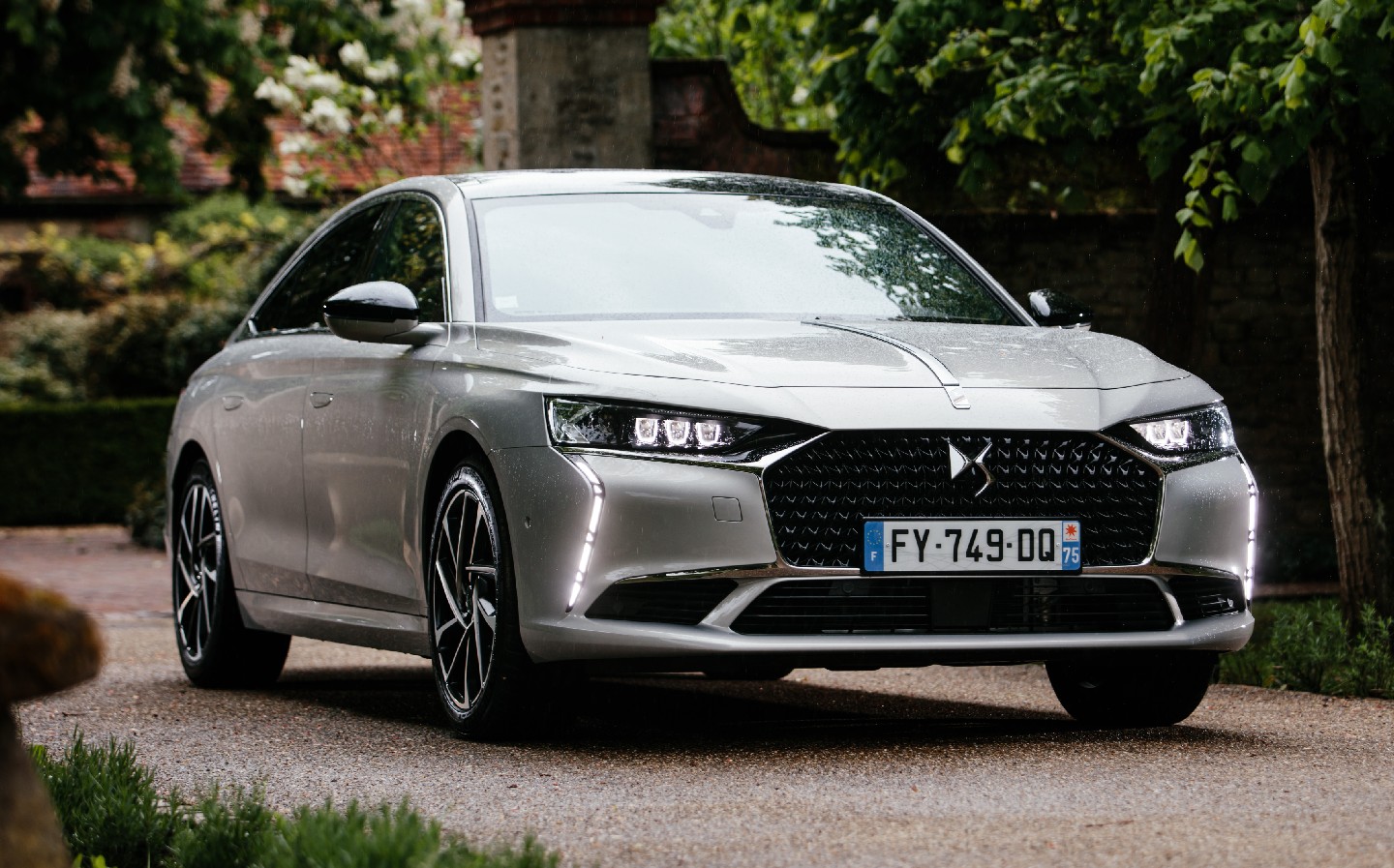 Tempting premium car buyers away from the usual German brands, Lexus or Volvo is no easy task. Things are getting tougher now, too, with the introduction of Genesis in Europe. But the DS 9 is keenly priced, given its standard specification, and the plug-in hybrid model does make sense on paper for fleet drivers.
The real attraction is the French savoir faire, though. The DS 9 is less clinical than most rivals and will appeal to buyers who enjoy — and, probably more significantly, enjoy talking about — fine details, such as the guilloche patterns and pearl interior stitching.