First Drive review: Volvo XC90 T8 Twin Engine plug-in hybrid
Volvo's status enhancer, now with a plug on the end
---
Published 23 February 2016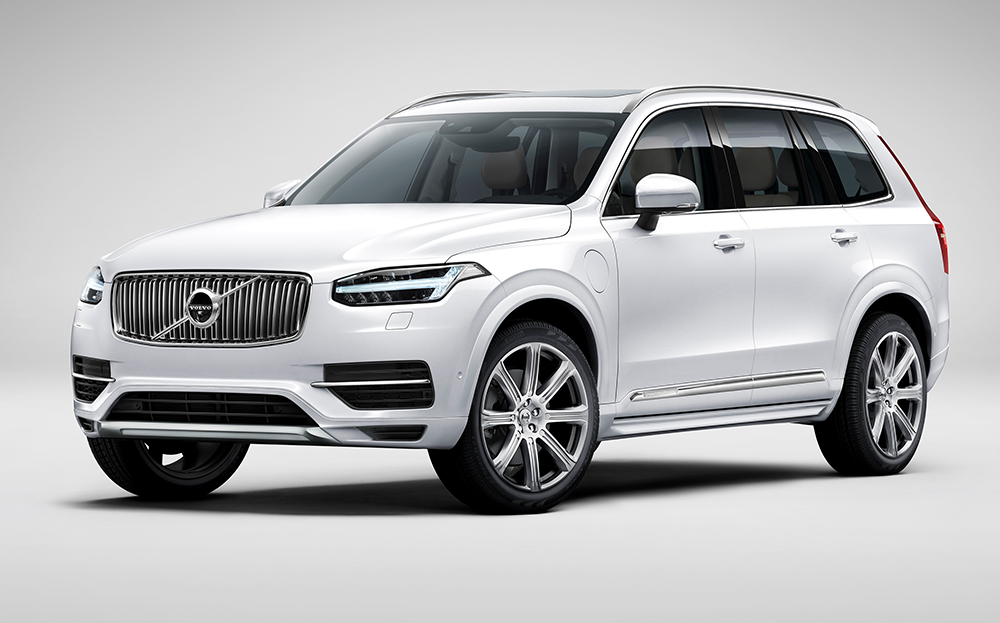 MORE MIDDLE class than a skiing holiday, and twice as Swedish as meatballs, the Volvo XC90 has always offered high status enhancement, a hefty reputation for safety and a guaranteed front-row position on the grid for the school run. And now it comes with all those things and a plug on the end of it.
---
View the Volvo XC90 cars for sale on driving.co.uk
---
This is the XC90 T8 Twin Engine, wherein Volvo's luxury lane-filler emerges in plug-in hybrid electric vehicle (PHEV) format. A 316bhp petrol engine and an electric motor combine soothingly for your hybrid driving pleasure. Under the carpets sits a 400-volt battery that can be cabled to a household socket and fully charged in 2½ hours, which is about 16½ hours less than my Philips toothbrush seems to take.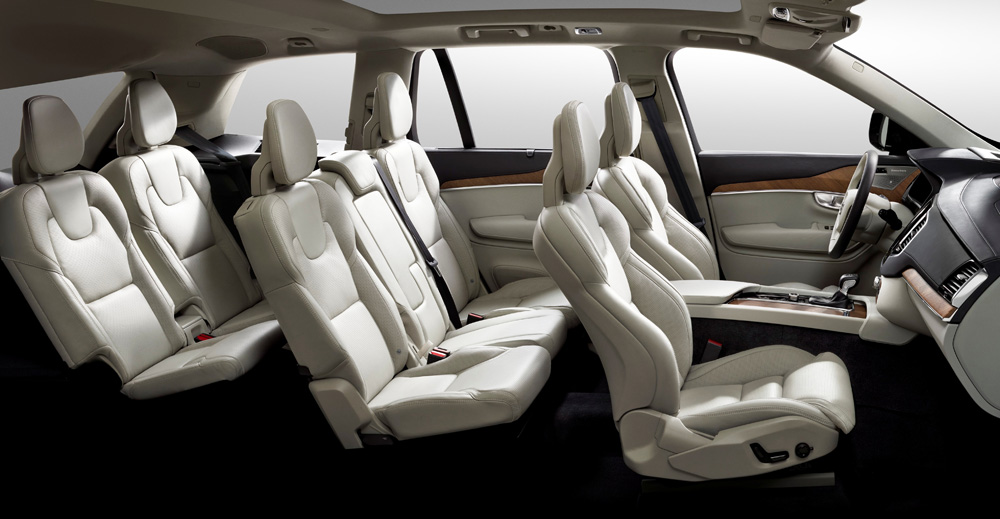 And a Philips toothbrush can't go anywhere near as far as an XC90 T8 on electric power alone. Provided your foot floats as gently as Tinkerbell over the accelerator, and provided you don't load up with children and furniture, or even a takeaway coffee, you should be able to squeeze 27 miles of fuelless and emission-free travel out of that battery.
And given that most of us don't drive further than that on a working day, a thumping great SUV suddenly becomes an environmentally friendly commuter — but one that, on account of the standard petrol tank, will still get you to Val d'Isère when you need it to, obviously.
An environmentally friendly commuter that, on account of the standard petrol tank, will still get you to Val d'Isère
No real compromise here, then. Last year's wildly overdue and warmly received second generation of the XC90 was designed with PHEV adaptation in mind. So while the T8 comes with the things that made the new version covetable (the T-shaped headlights, the industry-leading, portrait-format touchscreen), it doesn't lose its third row of seats to the battery and is the only seven-seat PHEV on the market.
A couple of questions arise. Didn't the dream of electric urban transport envisage us in neat little pods, rather than thunderously armoured all-terrain vehicles? And did the designers expect when they began work that the oil market would be flooded with the black stuff, making the economics of plug-in vehicles less convincing, although just as worthy?
Still, in the Cotswolds recently, in pure electric mode, I found myself enjoying the contradiction of feeling something so bulky slide along in silence. And I would have enjoyed it for longer if some modest and pleasantly wafty country-road driving in default hybrid mode hadn't already drained the available charge.
The T8 model qualifies for the £2,500 government plug-in car grant from March 1, and business owners may be intrigued by various tax advantage
Whether you would save enough in petrol money on your 27-mile trips to offset the stonking price and undercut the running costs of a basic diesel model in these days of £1-a-litre fuel is a moot point.
However, at around £60,000, the cheapest T8 model qualifies for the £2,500 government plug-in car grant from March 1, and business owners may be intrigued by various tax advantages secured by low emission figures, so the car could be said to sit at the point where world-saving zeal meets pragmatic accountancy.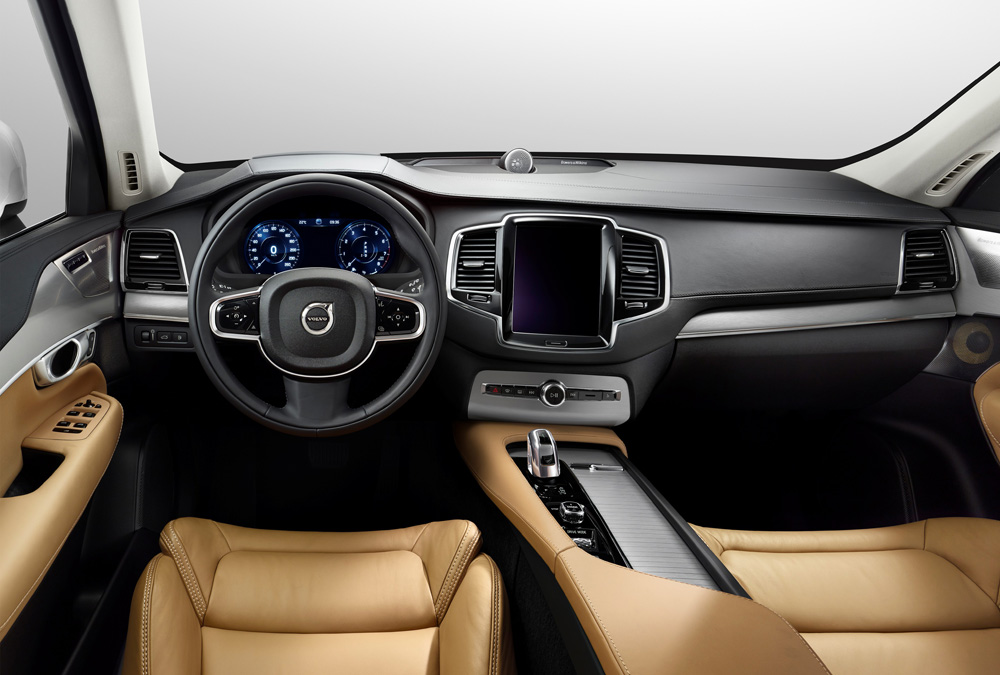 One thing, though: we are a long way from the days of the oily rag. Once a duty of ownership, DIY car maintenance has joined the list of admirable but obscure practices such as ornamental thatching, forging horse brasses and dancing the lindy hop.
Which is why it's a surprise to note that the plug-in concept proposes a return for rolling up your sleeves. Imagine you have left your XC90 attached to an open-air public charging post. While you have been away, however, it has rained. So you must now detach several feet of dampened cable, coil it around your arm and then shove it in the boot.
Is it possible to imagine the time-poor, patience-deprived road user doing this with any enthusiasm? You feel the take-up of plug-in cars will be largely among people who can charge them in the privacy (and the dryness) of their own garage. For the rest of us? Well, we can at least look on and admire.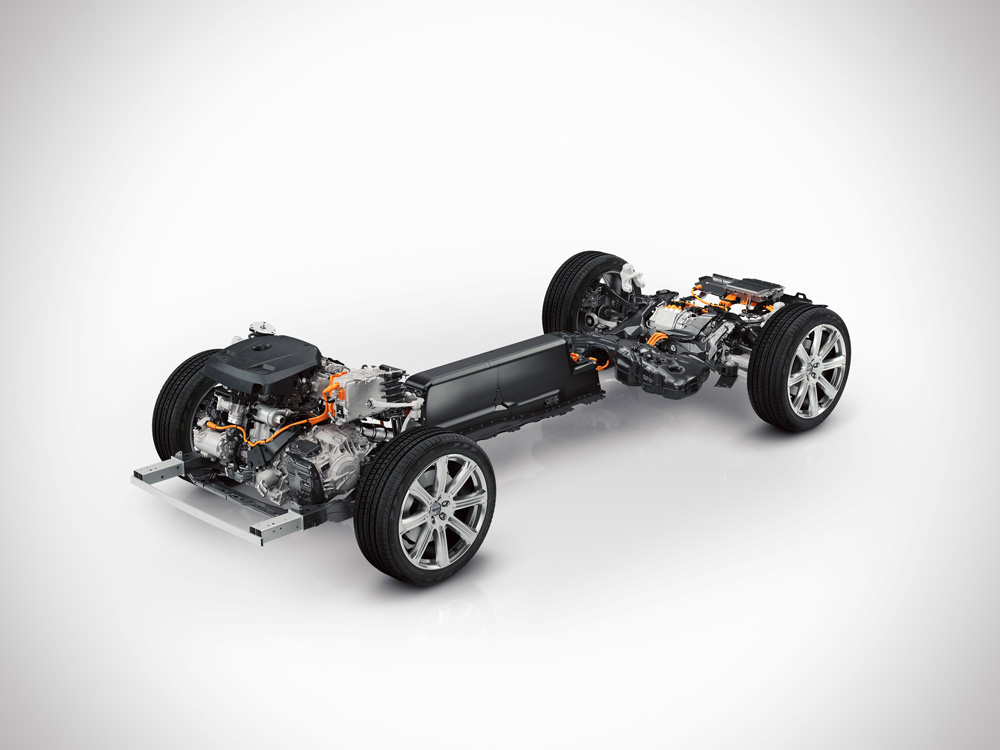 2016 Volvo XC90 T8 Twin Engine Inscription specifications
PRICE: £64,205
ENGINE: 1,969cc, 4 cylinder petrol + 60kW electric motor, 9.2kWh battery
POWER: 316bhp @ 4,250rpm
TORQUE: 295 lb ft @ 1,750rpm
ACCELERATION: 0-62mph in 5.6sec
TOP SPEED: 143mph
FUEL: 134.5mpg (combined)
CO2: 49g/km
ROAD TAX BAND: A (free)
DIMENSIONS: 4,950mm x 2,008mm x 1,776mm
RELEASE DATE: On sale now
---
Browse NEW or USED cars for sale on driving.co.uk
---