First Drive review: Volkswagen Passat (2015)
Reversing neatly into the future
---
Published 19 January 2015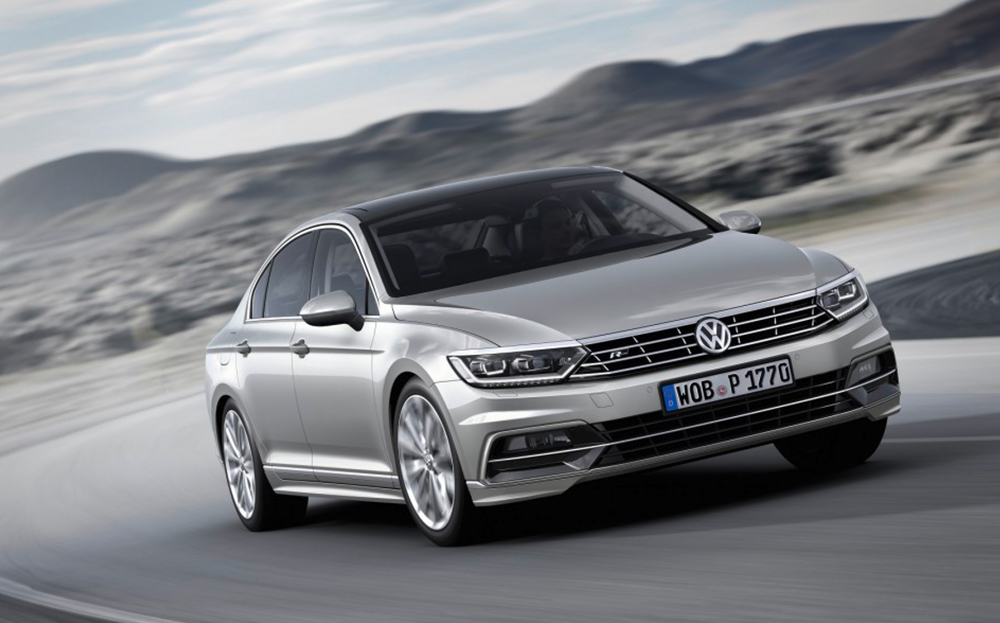 THE SHINING goal of automated motoring, as far as one understands it from the fast-evolving trials, is a world in which the burden of driving is removed from us altogether: a place in which a journey between, say, London and Manchester will be achieved sweatlessly in some kind of radar-guided pod while we simply sit with our backs to the road, doing the sudoku and eating Pot Noodle. It's going to be like train travel, in other words, except cheaper (obviously), more reliable and less likely, all being well, to involve a replacement bus service between Macclesfield and Stockport.
A thrilling prospect, then — albeit one that seems to threaten mixed blessings for those of us who don't regard driving as a burden at all, but actually rather enjoy it and even willingly volunteer for it from time to time. And who, furthermore, don't especially like doing the sudoku. Or eating Pot Noodle.
---
Browse the used VW Passats for sale on driving.co.uk
---
Condemned drivers are bound to ask: should we have stood up more actively against the autonomous revolution when we could? After all, automation has been coming at us for years, one advance after another, gradually diluting the hands-on experience with its various "assists". To paraphrase Pastor Martin Niemöller, first they came for my steering column, and I did not speak out. Then they came for my handbrake-and-clutch co-ordination skills, with hill start, and I did not speak out. Then, with park assist, they rendered parallel parking a heritage activity and confined it to country fairs alongside horse-drawn ploughing contests, and I did not speak out. And now they're coming for me . . .
The battle isn't entirely lost, of course. Opportunities still arise for drivers to fight back against their impending redundancy — or at least to make themselves heard. And here's one such opportunity now. On the new, eighth-generation VW Passat, as well as a sleek new look, increased legroom and headroom and a choice of four trusty diesel engines, you get the option of "trailer assist", a world-first system that will reverse park, on your behalf, any object attached to your towbar.
As the Passat is VW's upper-middle-class saloon, presumably the object concerned will be a quad bike or a boat or some other executive toy, but do note that there is no reason to infer from the new, refined and rather haughty sculpted lines of the car's bodywork that it won't do caravans as well.
The point is, whatever is back there, VW intends you to be barely involved in the grubby business of reversing it. So yet again, skills the nation once held dear are under siege. Time, then, to rise up in anger and vehemently deride yet another erosion of the accomplishment we once knew as driving.
The problem is, it's brilliant. Have you ever tried reversing a car with a trailer attached to it? And have you ever enjoyed doing so? It's one of those counterintuitive activities akin to patting your head while rubbing your stomach, albeit with more lasting consequences for the paintwork on other people's cars.
I can still cause my palms to glow hot with shame by recalling the single time I volunteered to deliver a trailered boat into a small yard, a simple mathematical calculation that nevertheless devolved into a mirthless half-hour of meaningless shunting. I would have been as well off herding pigs with a bootlace.
Such trials of patience and fortitude are history in the eighth-generation Passat, as I discovered during a demonstration in a car park near Leamington Spa. Behind us stood a trailer bearing a pair of Ducati motorbikes, and beyond that, at 90 degrees, was a space between two parked cars.
You pushed a button on the Passat's nicely appointed, unfussy dash, and the steering wheel gave a few exploratory twists, as if flexing its muscles in preparation. Then, in your last real act of responsibility, you toggled the wing-mirror adjuster to let the car know which side the intended gap was on. After that, you put your hands in your lap and gently depressed the accelerator, at which point the Passat eased backwards and, of its own sweet accord, smoothly inserted its burden with a parallel precision that would satisfy even Bernie Ecclestone, who is notoriously picky in these matters and takes an especially dim view of untidily parked trailers in his Formula One paddocks.
An end, then, to jet-ski-toting misery. In fact, the Passat proposes an end to many kinds of misery, with its plethora of plucky status enhancements and business-class comforts, including, from June, VW's first head-up system. There are further dabblings with automation, too. The Passat can amalgamate its lane assist and cruise control systems to produce "traffic jam assist", which will happily take over steering, acceleration and braking in thick traffic if instructed to do so.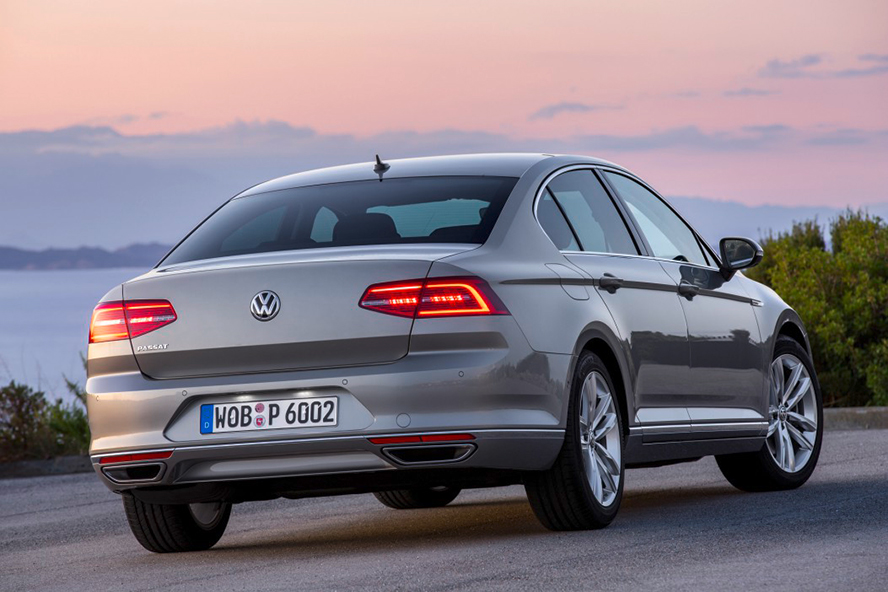 The notion is that this will "take the strain" out of stuttering around the M25 at 5.40 on a Thursday night, and perhaps it will. However, it may well also supplant that strain with the equal stress of worrying whether the system can be entirely trusted or whether it's going to mysteriously interpret that braking Seat Alhambra as a stretch of open road and press on accordingly. Automation always has a reservoir of instinctive human suspicion to work against and, particularly in the context of cars travelling at speed among other cars, the desired Zen state of "sitting back and relaxing" will be hard won.
Still, the clean, calm plains of the Passat's thoughtfully built, pleasantly quietened interior are as good a place as any to have a go. The estate is possibly even more deeply handsome, and the toughened-up Alltrack version of it follows in July. Drive it now, while driving is still possible.
Verdict ★★★★☆
We like: Can compete tricky manoeuvres better than you
We don't like: There's an awful lot that could go wrong
VW Passat 2.0 TDI SE Business specifications
Engine: 1968cc, 4 cylinders
Power/Torque: 148bhp @ 3500rpm/ 251 lb ft @ 1750rpm
Transmission: 6-speed dual clutch automatic
Performance: 0-62mph in 8.7sec
Top speed: 135mph
Fuel: 64.2mpg (combined)
CO2: 116g/km
Road tax band: C
Price: £26,735
Release date: On sale now
---
Browse the used VW Passats for sale on driving.co.uk
---
The rivals
Ford Mondeo 2.0 TDCi Titanium £24,995
For Smooth ride quality; quiet cabin
Against Prioritises comfort over driving enjoyment
Browse the used Ford Mondeos for sale on driving.co.uk
BMW 318d SE £29,92
For Best overall driving experience
Against Looks costly against rival cars from competent, non-premium brands
Browse the used BMW 3-series for sale on driving.co.uk