First Drive review: Suzuki Vitara (2015)
Cheap and choreful crossover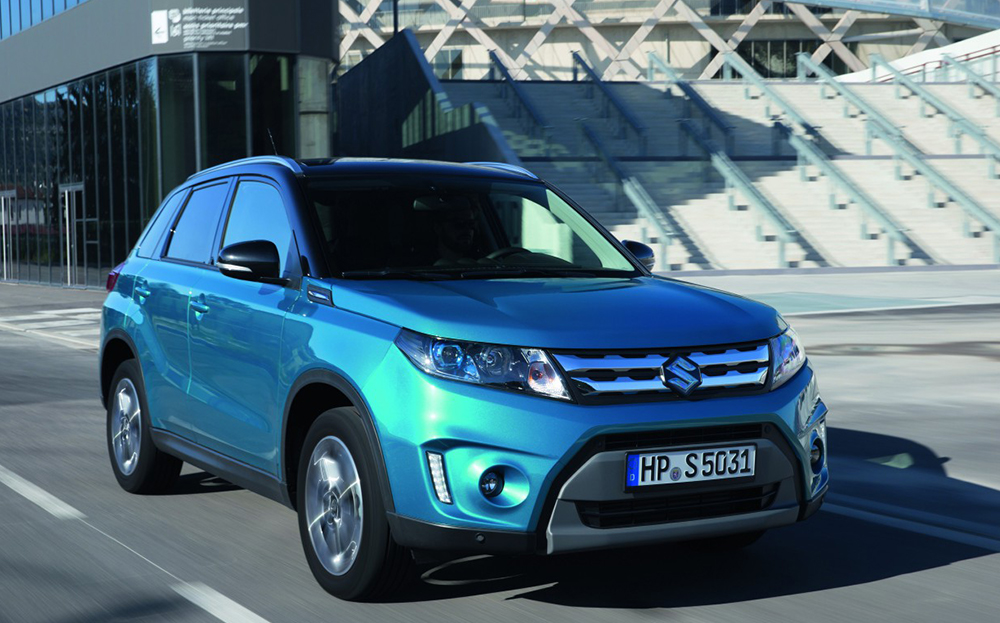 2015 Suzuki Vitara at a glance
Handling: ★★★☆☆
Performance: ★★★☆☆
Design: ★★★☆☆
Interior: ★★☆☆☆
Practicality: ★★★★☆
Costs: ★★★★☆
---
Suzuki Vitara, from £13,999
'IS THAT a Range Rover?"
"No, it's a Suzuki Vitara," I replied, doing my absolute best not to sound withering or in any way patronising, because the person who had asked the question was young and largely unversed in the ways of men, and it's important, as a parent, always to . . .
---
Search the used Suzuki Vitaras for sale at driving.co.uk
---
Hang on a minute, though; it does look a bit like a Range Rover. Not for long, maybe — but at least fleetingly. It certainly looks as close to a Range Rover as any car Suzuki has thus far produced. Which means this trusty 4×4 has evolved across its 27-year history through various stages of blocky Jeepness and now stands before us as a plausible contender in the burgeoning SUV crossover category, with a hint of elite styling about it.
That said, it remains a Suzuki and starts at £13,999 — not quite down with the Dacias and the SsangYongs but not far off — so the high-end illusion does tend to dissipate somewhat on contact. I'm sure the lid on the Range Rover's glove compartment isn't actually thicker than the doors on the new Vitara, but it feels as though it is. Also, the Vitara's grille might look like a giant razor blade but it's gloss-painted plastic.
Even so, there's an emphasis on the model's historic 4×4 credibility, the suggestion being that, although it is now fundamentally an urban chore wagon, the Vitara would be happy to meet you in any ambition you had to come off the A3 at Hurtmore, in Surrey, and hit Guildford the hard way — across the fields.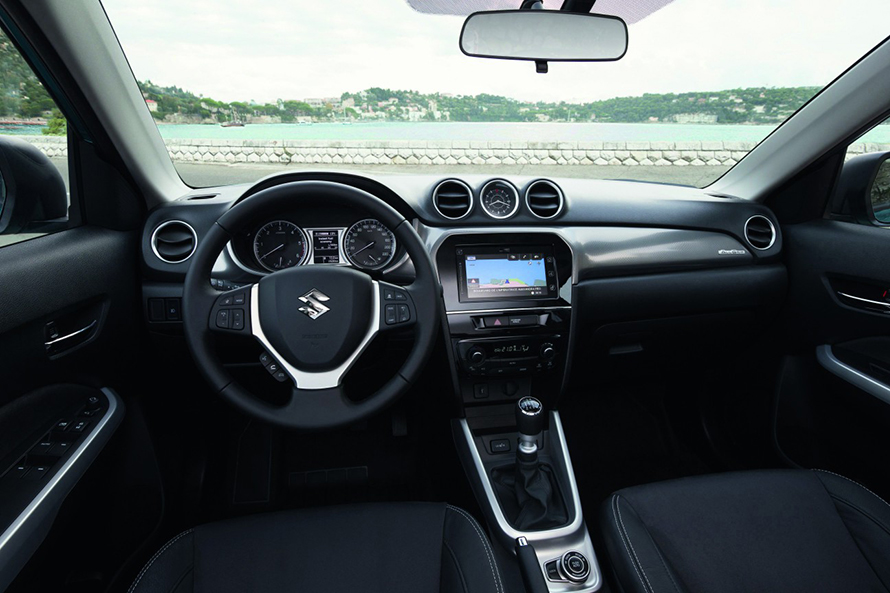 Thus the car comes gussied with visible undercladding and 7in of ground clearance. On some models there's hill-descent control and Suzuki's Allgrip system, which not only adds power to the rear wheels if the front ones lose grip, but monitors acceleration, steering angle and road surface in order to predict that front-wheel spin before it happens.
There are various driver modes, from Sport to Snow, although to be frank, if it were snowing hard enough to require the Snow setting in a Suzuki Vitara, I probably wouldn't go out in a Suzuki Vitara. Of course, you can get caught short. So maybe it's best to think of the Vitara's Snow button as enjoying the status of the fire blanket in the kitchen of a rented holiday home: you probably won't use it, but it's reassuring to know it's there.
The double-panelled sunroof on my high-spec model, on the other hand, is a proper asset, allowing in a hearty blast of fresh air and spring sunshine.
There are only two ways you can go with the engine, though: a 1.6-litre petrol unit or, as in mine, a 1.6-litre diesel that was chuggy but never felt overworked. Shifting the six-speed gearbox around was a slightly wrist-intensive operation and the steering was muzzy. Yet in the default Auto driving mode there was something engagingly unfussy about it.
I used it to take us in perfectly acceptable comfort to a football match, in which our team responded by winning the championship.
So it looks like a Range Rover and it causes good things to happen to your team. And it's cheap. Hard to argue with that as a package.
2015 Suzuki Vitara 1.6 DDiS SZ5 Allgrip specifications
Price: £21,299
Engine: 1598cc, 4 cylinders, diesel
Power: 118bhp @ 3750rpm
Torque: 236 lb ft @ 1750rpm
Transmission: 6-speed manual
Performance: 0-62mph: 12.4sec
Top speed: 112mph
Fuel: 67.2mpg (combined)
CO2: C (free for first year; £30 thereafter)
We like: Looks like a Rangie, drives a bit like one too
We don't like: Can feel as if it's made from tinfoil
Release date: On sale now
---
Search the used Suzuki Vitaras for sale at driving.co.uk
---