First drive review: Peugeot RCZ R (2013)
Holy hums! A mumbling Batmobile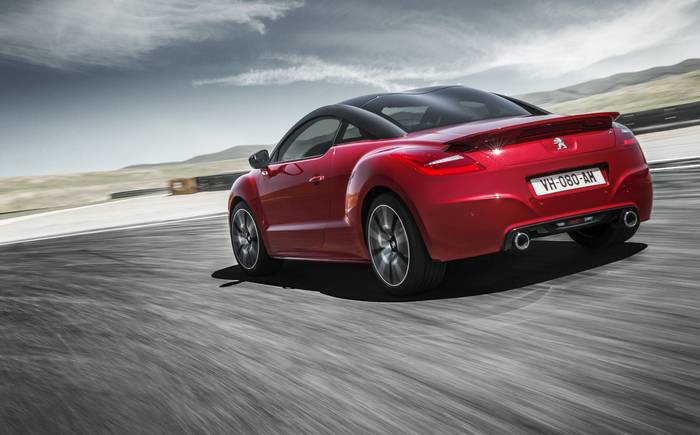 Peugeot's motor-racing division has been let loose on its softie sports car and created a rip-snorting  beast, but its engine sounds too tame by half
HERE I AM at the wheel of a Peugeot RCZ R near the foot of the Col de Vence above Nice. The sun is shining, the mood is right and France is about to feel the full force of my mighty 1.6-litre engine.
Which doesn't sound all that impressive, I guess. You wouldn't be expecting to win too many hands of Top Trumps with a 1.6-litre engine, or indeed many impromptu races up a mountain against a small pack of British motoring journalists.
But such is the wild and almost spooky magic worked here by the people from Peugeot Sport. The 1.6-litre unit in the RCZ R might sound modest and homely but it is actually the most powerful production engine Peugeot has produced.
---
Search for and buy used Peugeot RCZ on driving.co.uk
---
Yes, it's a small engine, but its motor-racing arm has — to use the technical term — turbocharged the bejaysus out of it so that it produces 266bhp, which is to say 166bhp per litre, and causes its surrounding car to fly off the blocks like a pebble out of a catapault.
And yet at the same time it uses petrol with commendable and sensitive restraint. It's an odd thing about where we are right now, ecologically speaking, but saving fuel just keeps getting faster.
You'll remember, no doubt, the original, unheated RCZ from 2010. It was a rather sweet and stylish sports coupé. It didn't seem to have any plans to endanger the lives of goats on mountain passes while shooting flames from its exhaust pipes. Yet in its own niche way it sent out a message that after some flabby years Peugeot was again beginning to make cars that were uncomplicatedly fun-looking.
Well, here's that car again, with the performance bolted on — and all because of "customer demand", we were told during a lecture at the recent launch. Given that Peugeot expects to sell only 300 of these cars in Britain next year, that's a fairly select group of people the company is listening to.
Still, if Peugeot decides to give the spiced-up R treatment to other cars in the range, it could plausibly provide the foundation for a whole new sub-brand, spreading through its hatches and saloons and — who knows? — eventually extending out even as far as its vans. (A Peugeot Bipper R, anyone? Put me down for a brochure.)
However, we know how these soup-ups tend to go. The manufacturer takes a hitherto satisfactory, perfectly comfortable car and upgrades its engine and stiffens its suspension to the point where, within about a mile and a half, the driver is left feeling as if he has spent the afternoon being dragged across a corrugated roof on a tea tray. For this pleasure the company also upgrades and stiffens the price.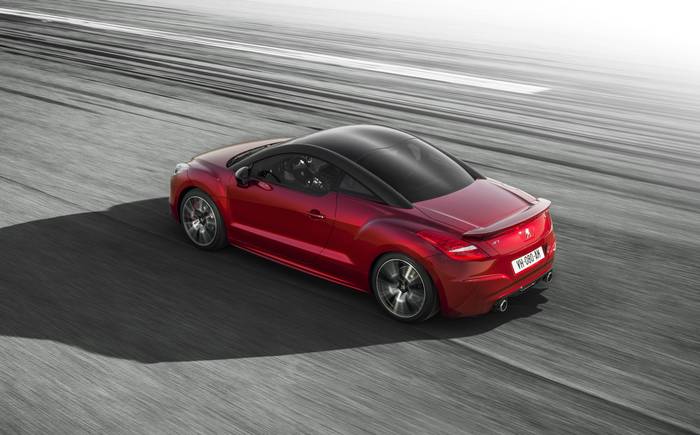 History suggested, accordingly, that the RCZ R would be impressive — but in the way that someone managing to beat you up with a rubber truncheon for two hours without pausing for breath is impressive.
Still, say what you like about Peugeot Sport, it knows a thing or two about making cars go like rockets without actually exploding. Only this summer it was responsible for launching a Sébastien Loeb-driven 208 T16 up Pikes Peak mountain in Colorado in just over eight minutes, shredding a course record that was closer to 10 minutes.
For the RCZ R the motor-sport division has pulled off various new feats of heat resistance and fireproofing. It has sourced some Formula One-grade aluminium pistons, and it has brought on board a Torsen differential to help manage all this frisky new power on its way to the front wheels.
What this means in practice is that you can accelerate hard in a straight line without the engine ripping the steering wheel out of your hands and putting you in someone's front garden — or over the edge of an only partly fenced cliff in the south of France.
Structurally the twin-bubble roof continues to make its passing allusion to the Batmobile, but there's a new, rather handsome fixed spoiler to dissuade the rear of the car from forming the impression that it's now part of an aeroplane. The tyres have been fattened for extra stick, and there are uprated Alcon brakes to give you a greater than fighting chance of stopping where you need to.
Meanwhile, you can run through the standard checklist of performance car design fetishisms and give them all an aluminium-embossed tick: butch door sills, alloys sharp enough to peel and juice a pineapple, red logos ahoy. Rare is the surface that doesn't have an R on it somewhere.
Indeed it's probably only road-going regulations that stop Peugeot engraving one across the windscreen so that it would be permanently in vision while you drove. You have manned up and bought the racing driver's version: perish the thought that you or anyone else should be allowed to forget for even one second that you have done so.
Sadly the noise of the engine might give you away. It's the only categorically disappointing thing about the car. We were shown a video in which the RCZ R emitted the sound of Tom Jones duetting with a particularly enthusiastic bull elephant during the mating season. In fact it sounds rounded and middly — like a Mini Cooper.
Otherwise, though, it was a smartly accelerating, tightly cornering joy. Is it still, as Peugeot is keen to emphasise, a plausible everyday car? French roads —even mountain ones — are of course famous for their smoothness in a way that British roads are not, and it's easy to imagine that dragging a stiffened RCZ in and out of potholes as part of your daily commute would be character-building to say the least.
But it's cheaper to buy and own than the Audi TTS coupé and more distinctive. There is without question plenty here for g-force addicts and people who like to chew on the sun visor as they drive. But all the power from that modest engine? No disrespect to those Peugeot Sport engineers, but how long, one has to wonder, before your RCZ R tires of punching above its weight and bursts? How long before you're leaving a tinkling trail of car parts behind you in the gutters of the Col de Vence?
Maybe that's not the question to be asking, though. Maybe you just have to live for the moment and marvel at the magic.
Verdict
★★★★☆
Open wide and say R
Factfile
Engine:

1598cc, turbocharged petrol

Power:

267bhp @6000rpm

Torque:

243lb ft @1900rpm

Transmission:

6-speed manual

Acceleration:

0-62mph in 5.9sec

Top speed:

155mph

Fuel:

44.8mpg (combined)

CO2:

145g/km

Road tax band:

F (£140 for first year)

Dimensions:

L 4294mm, W 2107mm, H 1362mm
The Rivals
Audi TTS coupé, £36,045
For Stylish exterior and luxurious interior; potent performance; four-wheel drive gives impressive traction Against Comparatively common
for used Audi TT on driving.co.uk
---
Porsche Cayman, £39,694
For Sets the standard that all other coupés follow Against Not as pretty as the Peugeot; badge comes at a premium price
for used Porsche Cayman on driving.co.uk
---