First Drive review: Jeep Renegade (2015)
A war hero loses the peace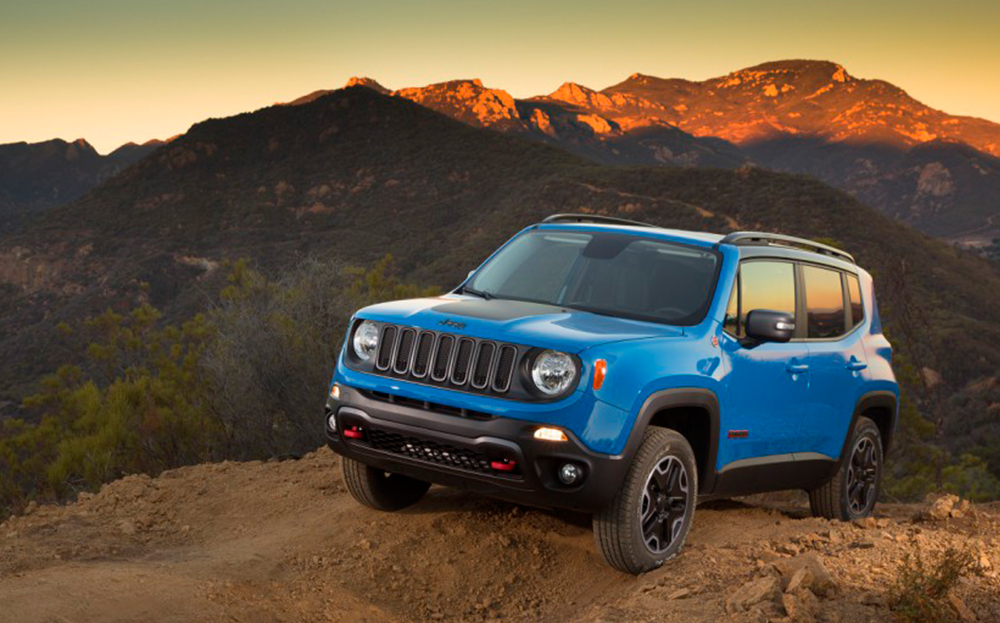 Jeep Renegade, £25,395
COMPACT CROSSOVERS are the world's fastest-mushrooming model type: Nissan Jukes, Audi Q5s, Skoda Yetis, Vauxhall Mokkas, Citroën Cacti — they're everywhere. Indeed rare is the morning now when you don't open the curtains to discover that a whole new ring of boil-washed SUVs has poked its way up through your lawn.
So here comes Jeep, battered almost to smithereens by years of flatlining during the downturn but staging a fightback under the wing of Fiat Chrysler, and still clutching enviable and surely monetisable quantities of "brand value". When executives speak of "Jeepness", the vehicle still, even now, seems to mean something — or certainly for anyone who grew up watching M*A*S*H.
---
Search the used Jeeps for sale at driving.co.uk
---
The Renegade is the company's first stab at something that's more suited to going shopping in rather than going to war in. It's also the first Jeep to be built in Italy for sale in America — specifically on the platform for the Fiat 500X. I'm not sure what "Hawkeye" Pierce would make of that, but such are today's realities.
The Jeepness here is the way the car is pitched at the crossover customer for whom the 4×4 allusions aren't just a style thing, but who genuinely yearns to go crumping over rocks in search of goats. The look is small but boisterous — a bit like Dennis Wise, the former Chelsea captain. Fat, square wheelarches, a thickly slatted, in-your-face grille and some hard-nut radically stoved-in side panels that seem to have been T-boned by a snowplough, only for the car to say, "Yeah — and?"
"Since 1941" is etched on the frame of the touchscreen. There are pictorial tributes to the iconic Second World War Willys Jeep on the windscreen, speakers and the rear lights — and probably on you too if you sit in the car for long enough. If these historic touches are designed to make us overlook the fact the dials and switches are familiar from existing Fiats, then they do a decent job.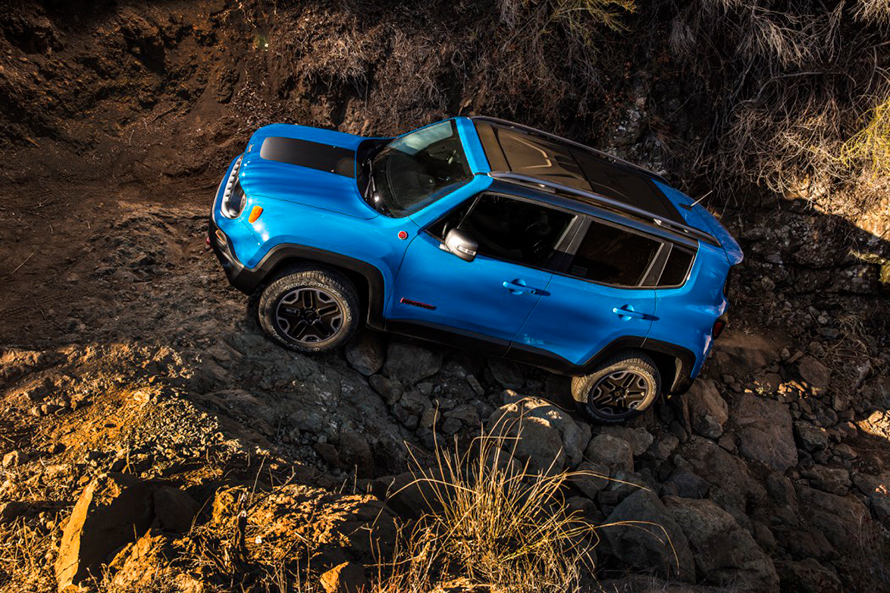 Jeep recognises that as a Renegade kind of person you'll rarely want to be separated from your kayak, so there's a dedicated light-watercraft attachment in the options catalogue. It can also be ordered with a sunroof that performs an old Suzuki trick of coming apart in two stowable panels, thereby making convertible off-roading a possibility.
The car comes with one of two new 4×4 systems, the most battle-ready arrangement of which will be on board the ultra-butch Trailhawk model and will provide increased ground clearance, a crawl-enabling gear ratio and hill-descent mode. You can also order your Renegade with a nine-speed automatic gearbox, though this wasn't available for sampling in Scotland the other day.
Instead I took to the road in a manual 2-litre diesel Limited version, which felt a bit noisy, a bit hard-seated and a bit underwhelming. I wasn't feeling much Jeepness in that relatively airy cabin. I was, however, feeling a lot of "Fiatness".
But the road wasn't the real test. Jeep had thoughtfully set aside a strip of beach on which journalists could see how the car coped with sand and wet rocks. And it's a pleasure to report that our Renegade handled the terrain brilliantly, right up until the moment when it didn't.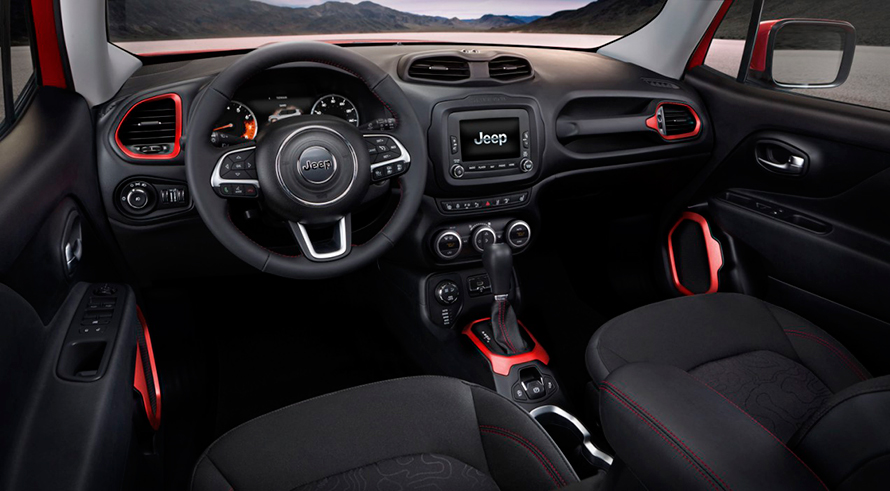 We had already slightly amazed ourselves by piloting the car through a lumpy rock pool and were now ruminatively pottering back along the beach in second gear. At which point, we drifted to the side of an existing tyre rut, gently caught its slippery edge and produced from the Renegade a reaction of notable disproportion. As the electronics went into spasm, the dashboard became a spinning Rolodex of fail signs — "ESC Not Available!", "Forward Collision Warning Not Available!" — in the wake of which the four-wheel drive went into hiding.
Fortunately an expert was on hand to work some unseen magic involving a laptop and fault-finding software and soon returned the car to working order.
Just one of those unfortunate episodes, of course, from which no generalisations ought to be made. And in fairness the same thing happened to only one other car that morning. So the lesson, if any, was this: if your Renegade rebels during a jaunt off-road in a largely uninhabited part of Scotland, don't worry. It's probably only a minor electrical thing, and as long as there's a Jeep engineer standing by, the chances are you'll be back on the road within 15 minutes, tops. Go get it, renegades.
Jeep Renegade 2.0 MultiJet 4WD Limited specifications
Price: £25,395
Engine: 1956cc, 4 cylinders, turbodiesel
Power: 138bhp @ 3750rpm
Torque: 258lb ft @ 1750rpm
Transmission: 6-speed manual
Performance: 0-62mph in 9.5sec
Top speed: 113mph
Fuel: 55.4mpg (combined)
CO2: 134g/km
Road tax band: E (£130 a year)
Release date: On sale now
---
Search the used Jeeps for sale at driving.co.uk
---
Jeep Renegade rivals
Nissan Qashqai 1.6 dCi 130 Acenta Premium, £26,400
For High-quality; spacious interior; diesel offers potential for 58mpg
Against Small boot; not an off-roader
Ford Kuga 2.0 TDCi 150 Zetec, £24,195
For Impressive on road; all-wheel drive; stylish cabin; plenty of rear-seat space
Against

The boot isn't that big