First drive review: Citroën C4 Cactus (2014)
Let's give the bathmats a bash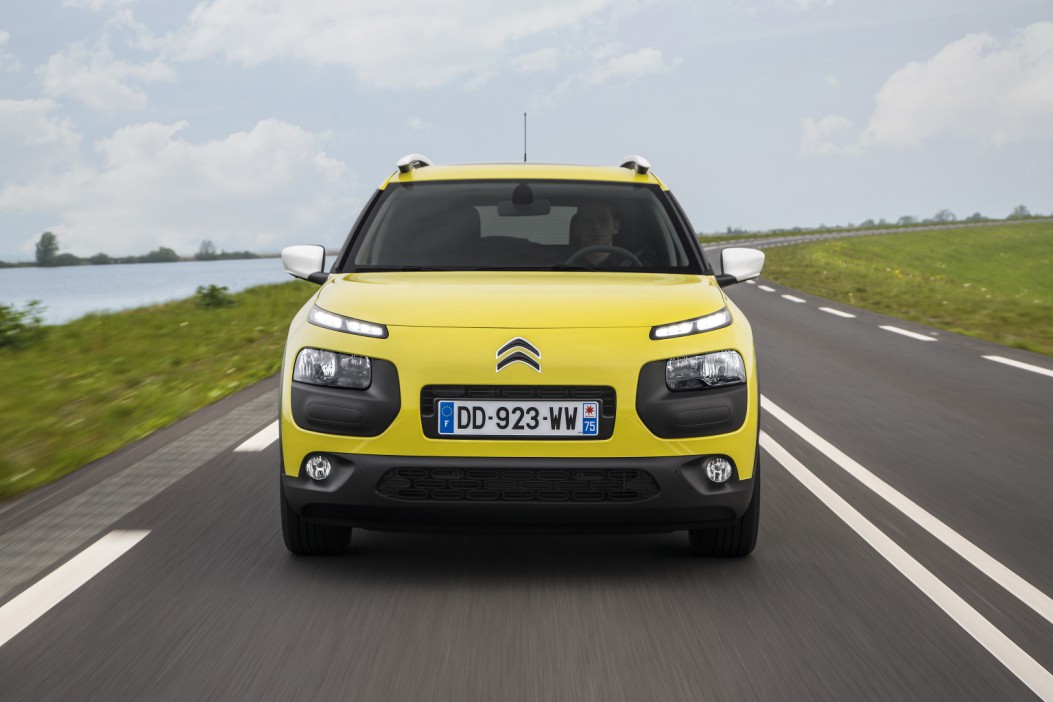 FUNKY-LOOKING car, the new C4 Cactus, you might find yourself saying. But why has Citroën attached a non-slip bathmat to the side of it?
I can help you there. That's not a non-slip bathmat. That's a generous slab of Citroën's new Airbump material, about which the French car maker is excited enough to have registered the name as a trademark.
Think of it, perhaps, as the mother and father of all rubbing strips — protective cladding for your car in its vulnerable areas. Being air-impregnated thermoplastic polyurethane, it doesn't dent like old-fashioned metal. It soaks up the impact and pops back. The next time someone opens their door into the side of your car in an NCP car park, or the next time a rogue child on a scooter gets out of shape on the pavement where you're parked, you'll be glad of it.
---
Search for and buy a used Citroën on driving.co.uk
---
How much impact exactly will the panels of Airbump soak up? I'm not sure I have any precise information to pass on here. As a guest at the car's launch in Amsterdam last week I felt it would have been impertinent to go thumping one of the new test models with a half-brick. Even so, that panelling feels robust under the flat of the palm, and I am fairly confident in declaring that it will more than comfortably see off a glancing blow from a supermarket trolley.
So why not make the whole car out of Airbump and save a fortune on trifling repairs? Because it wouldn't really do the business in terms of heft, I suppose. And you would look as though you were driving a non-slip bathmat.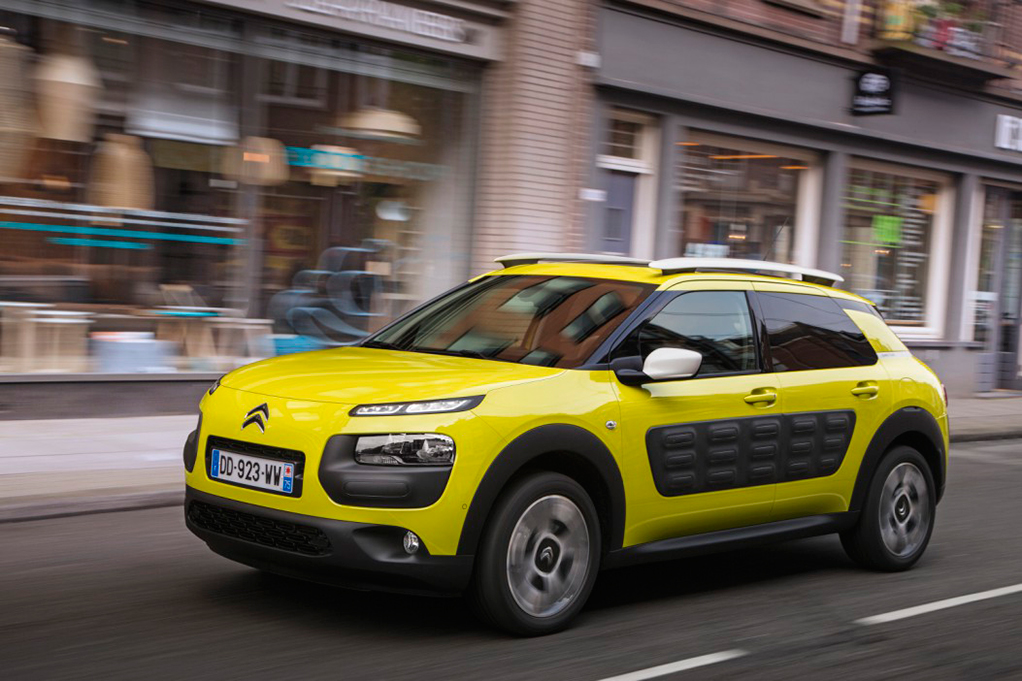 Incidentally, because the cladding on the model I drove was brown, it rejoiced in the label Chocolate Airbump, which sounds like something Cadbury might come up with if it were anywhere near as technologically clever and as innovative as Citroën.
Even if Airbump didn't work at all — if it caved in as soon as you looked at it, or fell off as soon as you started the engine — part of me would still love it and rise to applaud it. Like many things that Citroën does (and has done since the time of the 2CV), it seems to be the product of a neverending wrestling match between form and function in which form is just edging it.
The Cactus is purely and wilfully a mainstream car that has decided to be a bit different
Some of the thinking behind the Cactus, apparently, is that customers want "more design", and whether they do or not, they're going to get it from Citroën — and at a reasonable cost. (When the company wants to charge designer prices, it has its DS range, now a separate sub-brand.) Accordingly, the Cactus is purely and wilfully a mainstream car that has decided to be a bit different, and as the world's roads slow into a gridlock of homogeneity, it would be churlish not to be grateful.
Just check out the interior — a world apart from the more dutifully standard C4 hatchback. The inside is bright and broad and unsentimentally decluttered. The instrument panel is a compact, fully digitised rectangular block — chic but entirely unfussy, with shades of an electric vehicle about it. Infotainment, for which the car is heartily wired (customers are gasping for this too, Citroën says), comes on an iPad-style touchscreen that is better integrated into the feel of the car than the equivalent system in some new types of Mercedes.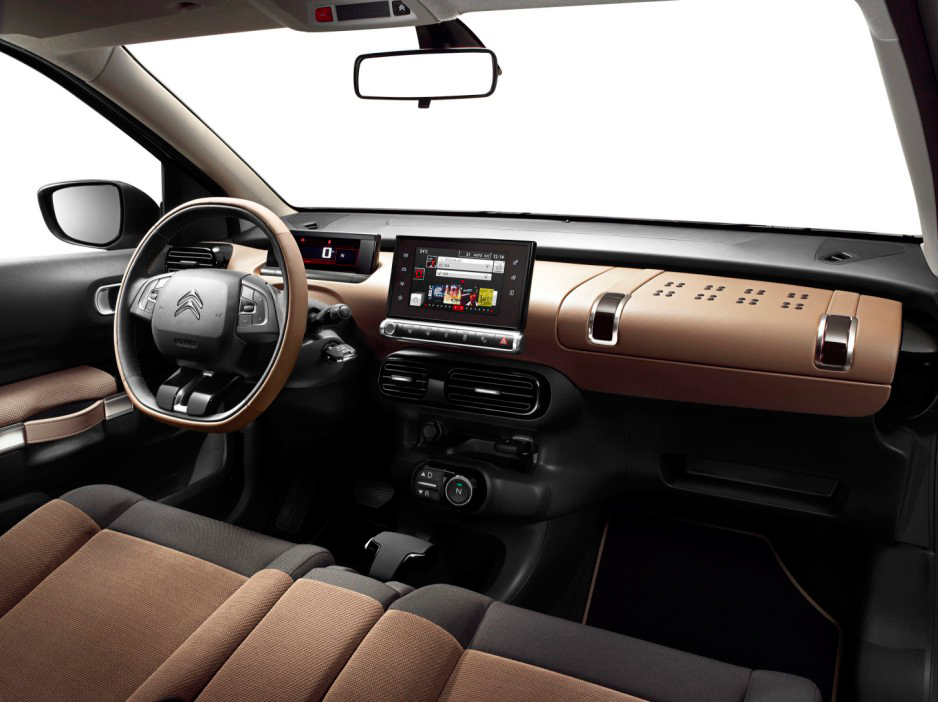 Inside, there are various leather straps, including for the door handles, to give an old-school vibe. As for the circular rubber pads on the flat-topped dashboard, arranged in clusters of four and looking like a scattering of chocolate buttons, they may well serve a practical purpose in terms of preventing things from slipping off, but they serve a far more obvious decorative one.
The reason the dash can dress up as a travel trunk, by the way, is that Citroën has found a way to conceal the passenger airbag in the roof rather than have it glumly stuff up the glove compartment. The company call this, unsnappily, "Airbag in Roof Technology" — a term it doesn't seem to have registered.
I drove beneath its glass for a couple of hours and at no point did I pass out or discover that my clothes had caught fire.
But then neither does it seem to be claiming ownership of the expression "Magic Wash", applied to a system that squirts the screen cleaner from the tips of the windscreen wipers rather than hosing down the glass from jets on the bonnet, saving water and therefore by extension the world.
The Cactus also rejoices in a panoramic sunroof that is layered up to resist heat and rays and render a sunshade unnecessary. I can happily report that I drove beneath its glass for a couple of hours under an intermittent but muggy summer sun and at no point did I pass out or discover that my clothes had caught fire.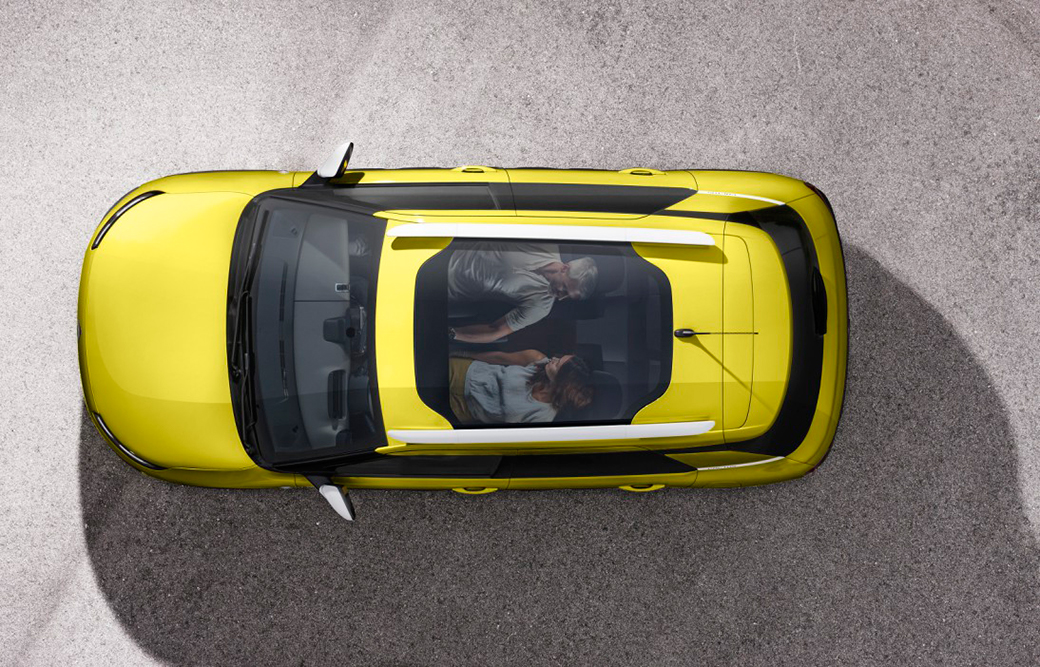 Citroën is claiming the front seats are "sofa-style", and the pedant in me wants to quibble with this. Try twisting round and slinging your feet up and you'll be in trouble. Especially if you're meant to be driving. At the same time, there's no arguing with their soft comfiness — at an extreme remove from thigh-squeezing, kidney-gripping sports numbers — or with the sense of easeful contentment they bring to their occupants.
The same goes for the quiet engine, the easy gearbox and the general feeling of sprightliness, at odds with the five seats, the decent boot and the mini-SUV frame. The Cactus is 200kg lighter than a standard C4, apparently, but several tons lighter surely in spirit, even allowing for the bathmats.
Verdict ★★★★☆
Rubs us up the right way
Citroën C4 Cactus PureTech 110 specifications
Engine: 1199cc, 3 cylinders
Power:  109bhp @ 5500rpm
Torque:  152 lb ft @ 1500rpm
Transmission: 5-speed manual
Acceleration: 0-62mph in 9.3sec
Top speed: 117mph
Fuel:  60.1mpg (combined)
CO2: 107g/km
Tax band: B
Price: £15,790
Release date: October (orders from July 1)
---
Search for and buy a used Citroën on driving.co.uk
---
Citroën C4 Cactus rivals
Kia Soul, £12,600
For Unusual design; spacious interior, seven-year warranty
Against Mediocre engine line-up; average ride and handling
Check for used Kia Soul on driving.co.uk
Mini Cooper hatchback 5dr, £15,900
For Cool cabin design; efficient engine; should be fun to drive, though Driving has still to test this five-door model
Against No entry-level One model yet