First drive review: 2014 BMW M235i
Mmm… 2 much fun in this pint-sized coupé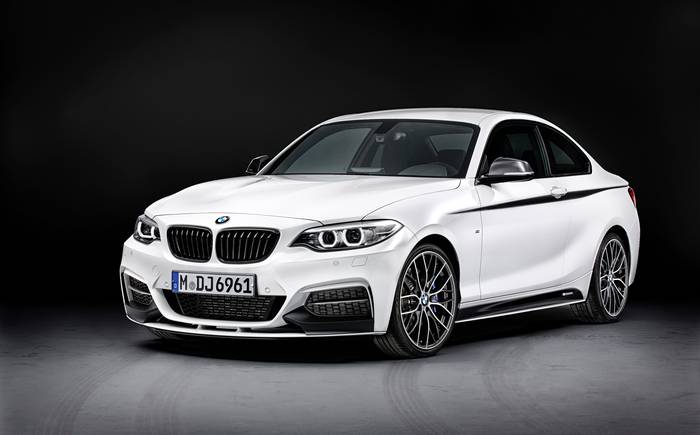 Powered by a mildly tuned version of the same 3-litre, six-cylinder, twin-turbo engine that powers cars such as the 335i and 535i, the M235i produces 326bhp and directs it to the rear wheels through a standard six-speed manual gearbox, or an optional eight-speed automatic. That's 20bhp more than the previous 1-series coupé (which is what the 2-series is, in all but name) and means it takes just 5sec to reach 62mph instead of 5.3sec. Go for the auto and it'll ask for no more than 4.8sec.
---
Search for and buy used BMW 4-series on driving.co.uk
---
On its own this is not nearly enough for a car claiming to be an M-car, even a semi-skimmed one. Happily, it's a powertrain of real class. For example, you're not really aware that the engine is turbocharged at all. It responds to your commands instantly, and always with a snarl of approval. What's more, it delivers maximum thrust from as low as 1300rpm – lower than most diesel engines can manage.
I'd not choose the automatic gearbox fitted to the test car, however. It flicks through its eight gears with great conviction when you're driving fast and using the paddles, but if you're just dawdling around town, some of its shifts are less smooth than I'd expect. Besides, this is the kind of beast that you'd naturally want to operate via clutch and gearlever because that way, more driver involvement lies.

And when you get the M235i on the road (or track) of your dreams, you soon realise that however good the engine is at making the car accelerate, the car's real party trick is its ability to go around corners. The problem with most allegedly sporting cars is that the moment they're driven fast enough for their tyres to get near the limit of their adhesion, they decide there is a madman at the wheel who must be saved from himself. So even if said lunatic has disengaged all the electronic safety nets, the car just scrubs the speed away in understeer. The BMW does not do this: instead of insulting your intelligence it allows the driver to balance the car with all that lovely, predictable power and let you decide whether to slide gently or not at all out of the bend.
The point is the car does what you want it to do, not what it feels you should do, while always remaining stable and faithful. To my mind it is safer as a result, not to mention far more fun. It even chucks decent ride quality into the mix, not something that can often be said of more hardcore, genuine M cars.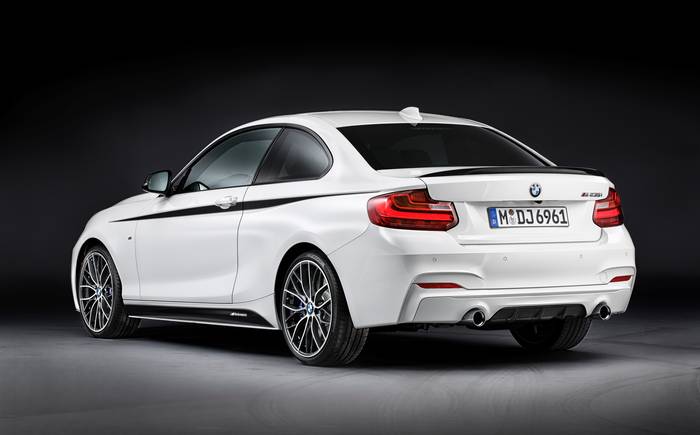 This is an impressively accomplished, finely judged car from BMW. It may be one of its cheaper driver's cars, but it is also one of the best. Soon we will drive this car's bigger, brawnier brothers, the M3 and M4. That they will be faster by far is a given. But far more fun, too? That will be an impressive achievement.
Verdict ★★★★☆
Fast, fluent and fun
Factfile
2014 BMW M235i
Engine:

2979cc, six cylinders

Power:

326bhp @ 5800rpm

Torque:

332 lb ft @ 1300rpm

Transmission:

Six-speed manual

Acceleration:

0-62mph in 5.0sec

Top speed:

155mph

Fuel:

34.9mpg

CO2:

189g/km

Road tax band:

J

Dimensions:

L 4454mm, W 1774mm, H 1408mm
 
The Rivals
Audi S3 2.0 TFSI quattro, £29,820
For Great road-holding from quattro four-wheel drive; 2013 revision brings lighter weight and improved performance Against New four-cylinder engine doesn't sound quite as good as the previous five-cylinder
and buy a used Audi S3 on driving.co.uk
---
Porsche Cayman S, £48,783
For Sublime driving experience; more thrills for much less money than its big brother, the Porsche 911 Against Much more expensive than the BMW M235i, and more conspicuous
and buy a used Porsche Cayman S on driving.co.uk
---