First Drive review: 2016 Audi A4 Avant
Hand over your hush money
---
Published 11 January 2016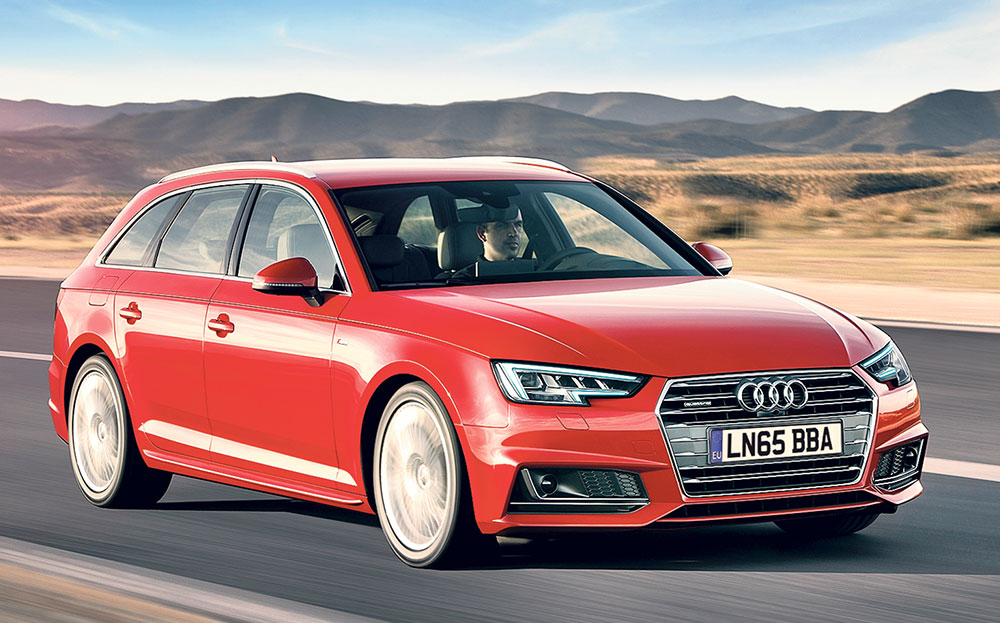 Audi A4 Avant, from £27,300
I TURNED up for the launch of the fifth-generation A4 Avant — the load-gathering expansion of Audi's brand-defining executive saloon — in a Volkswagen Passat estate, the parent company's cheaper equivalent.
---
Search the used Audi A4s for sale on driving.co.uk
---
But you don't want to upstage the bride. So, my plan was to leave the plainer product in the car park and then go in, smile broadly and tell the bride how lovely she looked. After that, I was going to go home and write a piece that essentially said, given the amount the Passat and the Avant have in common, why would you bother to pay the £3,430 price difference (it's £23,870 for an entry-level Passat estate and £27,300 for an A4 Avant) unless you were foolishly hung up on the nebulous prestige and the middle-class knobs attached to the Audi badge?
Because I'd felt perfectly content pottering about in the Passat. OK, it was a diesel from VW so I wasn't inclined to pay too much heed to its stated emission figures or trust that it wasn't poisoning the world in some way. But it was quiet and comfortable, it had a clean dash and its buttons and handles weren't going to come loose while I belted up the M11 — and probably not during a lifetime of conscientious, family-oriented use thereafter. It seemed very adept.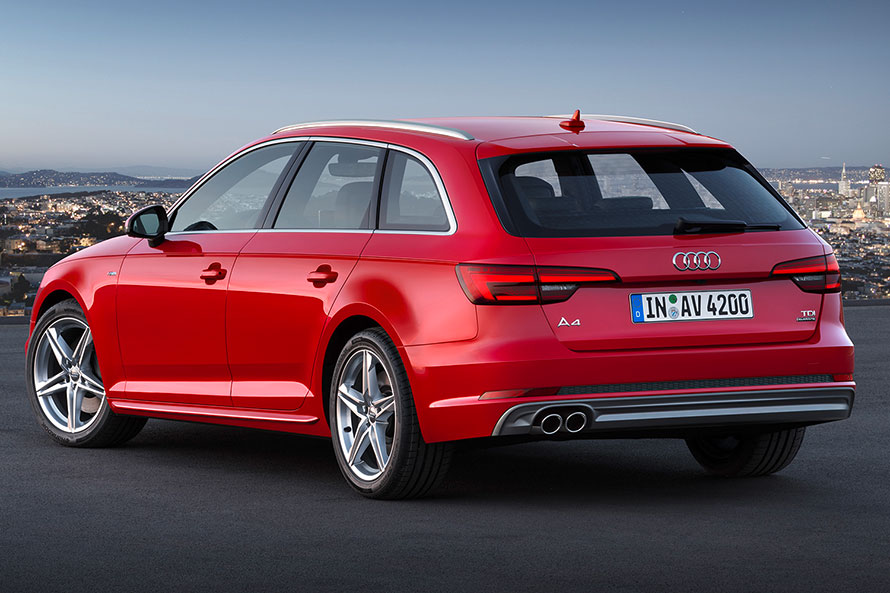 Plus, life being as exciting as it is, I can report that I had already made extensive use of the Passat's floor-strapped cargo net to keep my shopping from scattering to the four corners of the boot between the supermarket and home. Such things can make you warm to a car very quickly.
But, of course, this is the critical climate in which Audi routinely moves. Every time it launches a car, comparisons come at it from two directions. There are the like-for-like, high-end comparisons with, say, the BMW 3-series Touring, at the end of which people tend to say the Beemer is more exciting to drive but the Audi is less shouty and doesn't wear the sleeves of its jacket rolled up.
Then there are the comparisons with the two mainstream VW-run brands that Audi is intended to sit above. And at the end of those, you sometimes hear people saying: "Why waste your money? It's just a rebadged Seat."
So there I was, all ready to declare the new A4 Avant to be the mug's Passat or even the emperor's new Leon ST, but then I climbed in and closed the door with a distinguished "chunk". At which point a silence descended as if someone had just hit mute on the world's remote.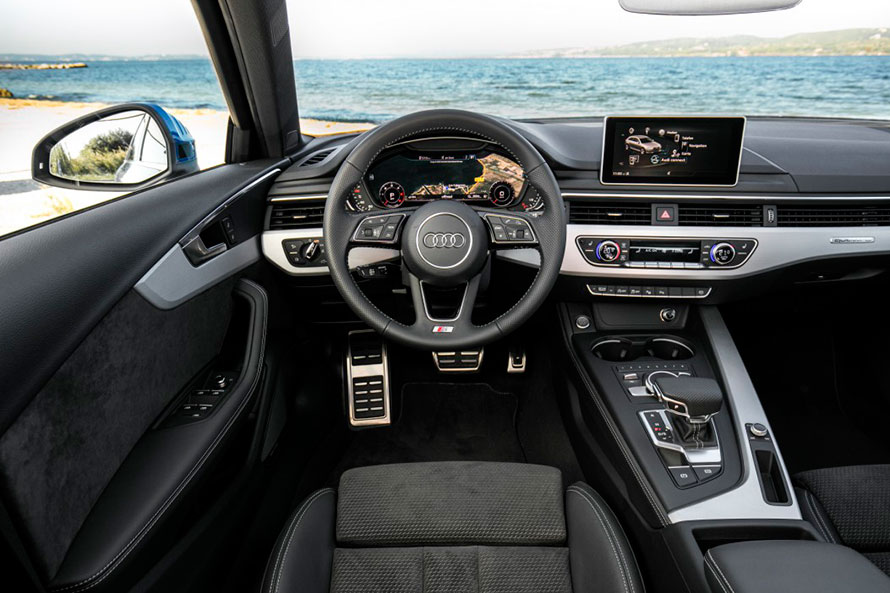 The cabin didn't get much noisier when we set off, 3-litre V6 diesel murmuring subserviently, seven-speed tiptronic box slipping silkily through the gears. As Karen Carpenter would have been quick to notice, there's a kind of hush all over the A4 Avant. Like the recently relaunched A4, it's built on an all-new platform, is longer, lower and wider than before, meets the air more sleekly and has altogether been crafted and massaged into another class.
It also now has Audi's highly covetable "virtual cockpit", enabling you to rearrange the digital dash, shrink the clocks and spread out the sat nav map right below your eyeline where you are less likely to hit things while looking at it.
And it has hands-free tailgate opening, via an optional motion sensor below the bumper, operated merely by performing a truncated version of the hokey cokey. You put your right foot in, your right foot out and then your boot comes open. And because Audi is smart enough to realise that you will often be encumbered when walking away from the car as well as when walking towards it, you can do the hokey cokey to get the boot to shut too.
Afterwards, I drove home in the Passat, chafed by new levels of discontent at a car that hadn't changed but now, through no fault of its own, seemed cheaper, noisier, more cumbersome and less foot-activated. And, of course, less prestigious.
How much better is the A4 Avant than the Passat? It's hard to put an exact figure on it, but I would say it's at least £3,430 better. It's bitterly disappointing to have to mention it, but with Audi you get what you pay for.
2016 Audi A4 Avant 3.0 TDI Sport specifications
PRICE: £35,650
ENGINE: 2967cc, V6, diesel
POWER: 215bhp @ 4000rpm
TORQUE: 295 lb ft @1250rpm
TRANSMISSION: Seven-speed automatic, front-wheel drive
ACCELERATION: 0-62mph: 6.6sec
TOP SPEED: 155mph
FUEL: 64.2 mpg (combined)
CO2: 114g/km
ROAD TAX BAND: C (free for first year; thereafter £30)
RELEASE DATE: On sale now
Audi A4 Avant rivals
BMW 330d M Sport Touring, £38,715 (view cars for sale)
For Smoother engine; more powerful; faster yet almost as frugal and spacious
Against More expensive
Volkswagen Passat 2.0 TDI (190) R-Line, £32,040 (view cars for sale)
For Almost as swish and more spacious, but not nearly as expensive
Against You'll notice the difference
---
Browse NEW or USED cars for sale on driving.co.uk
---