First Drive review: 2015 Vauxhall Astra
Bangers and mash, with just a hint of venison
---
Published 28 September 2015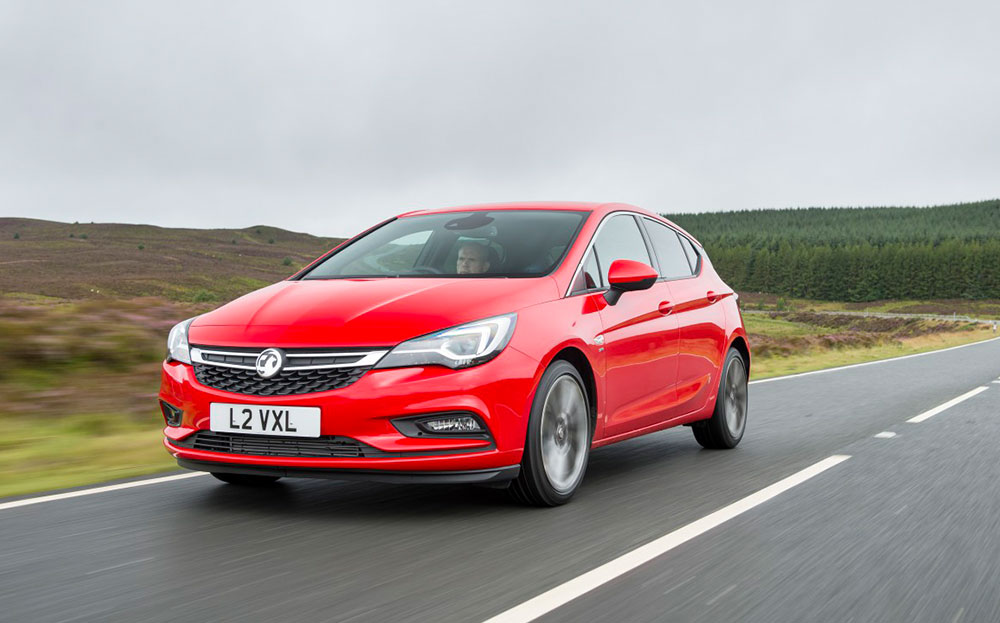 Vauxhall Astra, from £15,295
THE VAUXHALL Astra? That's a straight-down-the-middle kind of car, isn't it? An obvious, stands-to-reason sort of motor. "I didn't mess about — I bought an Astra." Bosh. Job done.
---
Search for used Vauxhall Astras on sale at driving.co.uk
---
We're talking about the Vauxhall of Vauxhalls. The company has notched up 3m sales of this family hatchback across six generations over the past 36 years, and 50,000 in the past 12 months alone.
So now here comes another one — or another several hundred thousand, rather — built, you may care to note, at Ellesmere Port (including all the Opel-badged variants for Europe), so British buyers can continue to have the satisfaction of raising a defiant flag for homegrown produce.
And guess what. For all that sleeves-up, folded-tabloid, no-nonsense business, it's almost preposterously fancy. Heated rear seats, for heaven's sake. Upscale mobile-phone interfaces (both Apple CarPlay and Android Auto).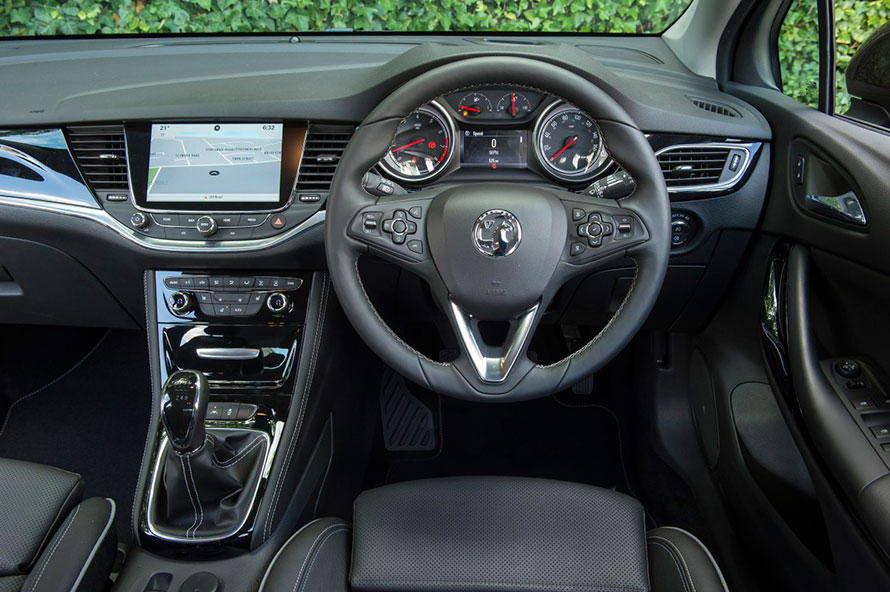 Then there's the OnStar system, ready to go, which uses the car's nubby, shark's-fin roof antenna to convert the interior into a 4G wi-fi hotspot, inviting you and your passengers to connect as many as seven devices at any one time and stream yourselves stupid until journey's end.
And what about the concierge facilities? If an airbag deploys, OnStar will know about it and, from its call centre in Luton, rally the emergency services. And it isn't just there for the nasty things in life: you can press the call button and ask the OnStar advisers for the location of, say, your nearest Michelin-starred restaurant, and they can download the directions to your sat nav — and probably even phone ahead to check on the availability of the seared scallops.
OnStar is also in a position to run diagnostic checks on your car and let you know if it spots anything going awry. (British-built car, though — why should it?) All of which puts you in a possibly unprecedented position: you're in an Astra and somebody out there cares — has noticed, even.
At the same time, of course, these OnStar people will know who you are, where you are and how often you go to Michelin-starred restaurants. What if there are places you want to go in your Astra that you would rather people didn't know about?
No problem, actually. There's a privacy button that takes the car off the grid. Or at least that's what Vauxhall says it does. But then, late at night, that little worm of worry may enter your mind as you lie agitated and staring hotly at the ceiling. Were you digitally followed? Does someone in Luton know where you have been — and, worse, what you did when you were there? It's not without its complications, this connectivity stuff.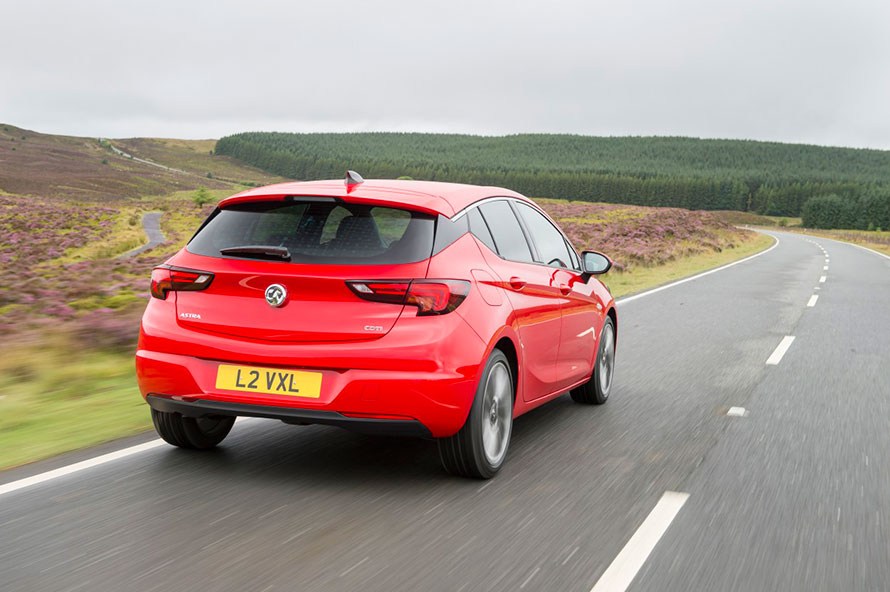 Still, in the meantime there's the brilliant simplicity of the LED Intellilux Matrix headlight system, which uses cameras to spot oncoming headlights, the rear lights of cars directly ahead and streetlamps, and switches off portions of the beam accordingly.
The car has shed 200kg and is smaller on the outside, yet bigger on the inside, which is a neat trick if you can pull it off, and it's significantly quieter through the air.
I drove the 1.6-litre Whisper Diesel CDTi with 134bhp, and they're not exaggerating much when they say "whisper". The steering was dignified, the suspension comfy and the shift in the six-speed gearbox had a level of softness about it that Vauxhall drivers of as little as a decade ago would have fainted at.
I also drove the inevitably harsher but actually rather perky 1-litre, three-cylinder turbo Ecoflex petrol, whose engine also powers Adams and Corsas. In both versions, this Astra felt like a plausible rival for anything in its class. Some will turn their nose up at the badge, but if you're in the market for an Astra, you're not going to be put off by snobs. Quite right. Bosh.
2015 Vauxhall Astra Design 1.6 CDTi 136 specifications
PRICE: £18,180
ENGINE: 1598cc, 4 cylinders, diesel
POWER: 134bhp
TORQUE: 236 lb ft
TRANSMISSION: 6-speed manual
PERFORMANCE: 0-60mph in 9.0sec
TOP SPEED: 127mph
FUEL: 76.3mpg (combined)
CO2: 99g/km
RELEASE DATE: On sale now
---
Search for used Vauxhall Astras on sale at driving.co.uk
---