Dom Joly reviews Mitsubishi Shogun SG4
School-run 4x4s, I challenge you to a game of stuck in the mud
---
Published 28 September 2015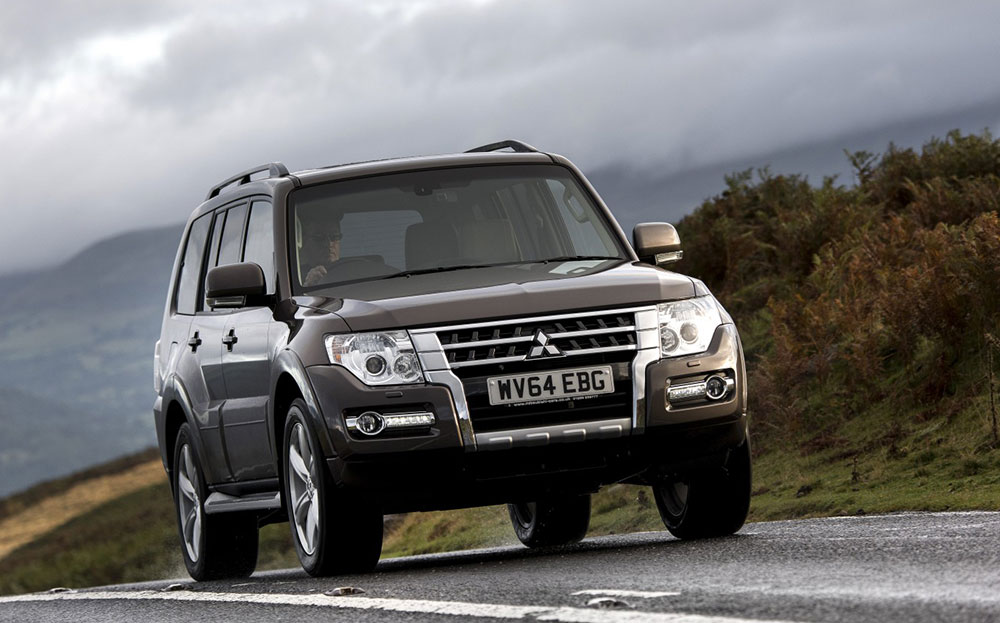 Mitsubishi Shogun SG4, £37,994
'WE'RE GETTING you a Porsche to review . . ." The Sunday Times email cheered me up a bit on a wet and windy day down in the deepest, darkest Cotswolds. I wouldn't be seen dead in a Porsche normally— driving one implies membership of a club whose application process reads:
"Are you a) having a midlife crisis and b) a dentist?"
If the answer to either of these is yes, you qualify. Welcome to the club.
---
Search for used Mitsubishi Shoguns for sale on driving.co.uk
---
OK, I'll come clean. I did have a brief midlife crisis in which I bought a Porsche about seven years ago.
It lasted for about a month, and then self-loathing and having enough of other Porsche drivers giving me the thumbs-up at lights made me sell it and buy a pick-up instead.
Having to drive one for a review is different, however — it's work, innit?
Then I got another email: "The Porsche is unavailable." (Must have been a dentists' convention somewhere.) I decided that it was probably for the best.
But then, perhaps sensing my disappointment, the paper sent another email, informing me that a substitute had been found: "We've got a Mercedes SL Mille Miglia . . . special edition, no less."
Now I was excited. I basically grew up in a Mercedes in Beirut. Admittedly the brand has gone a bit hairdresser, a bit Simon Cowell, but the company still knows how to make a great car when it puts its mind to it. I started to plan my driving activity for the next three days: a trip into Wales, maybe Norfolk and back. Nothing makes a man more keen to plan a road trip than the knowledge that a gorgeous Mercedes is about to be dumped in his driveway. Then . . . more bad news.
"The Mercedes suffered a cracked windscreen on its way to you and the company insisted on recalling it for workshop repair . . ."
I sat despondently in front of my laptop. All my plans for exciting road trips and glorious adventure in tatters, I started to put away my maps and binned my list of potential road-mates. I stood up and sighed; my sock drawer needed rearranging. Then yet another "ping" on the laptop — it was the newspaper again:
"As a stand-in, a Mitsubishi Shogun is on its way to you . . ."
Reader, I wept like a baby and my socks were left unrearranged. It's difficult to get excited about a Mitsubishi Shogun at the best of times. When you've been promised road royalty and then offered a minor baronet, it's nigh-on impossible.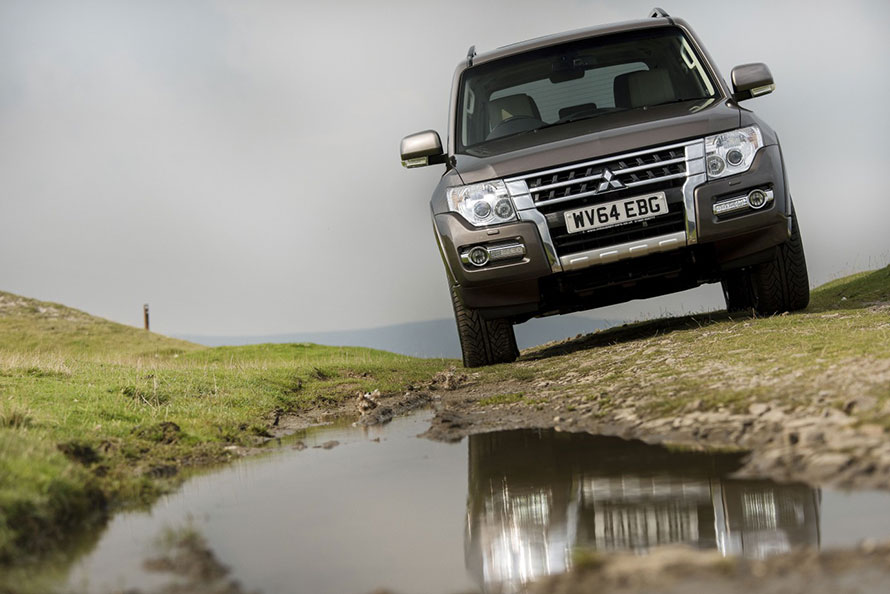 Fortunately I'm a professional and trained for eventualities just such as these. After all, isn't the Shogun the budget Range Rover? It's a 4×4 for people who don't feel the need to remortgage the house to get a vehicle that they will only ever use for the school run.
Sure, you don't get the built-in fridge freezer or the frisson of driving through council estates in something worth more than the houses you pass, but isn't that a good thing? I am not a shallow, status-obsessed sort of person. I have no need for shiny Porsches or a glitzy Mercedes. No, I am a Shogun sort of guy. I need a solid, dependable, no-nonsense vehicle with off-road capabilities for when I need to help other people stuck in adverse weather conditions.
The Shogun could almost be Jeremy Corbyn-approved. It's probably a little big for him but I can just about see him forlornly putting his bicycle in the spacious boot on a very rainy day and accepting a lift to prime minister's questions in it, should a Trabant be unavailable.
That's why people like the Shogun. It has stayed true to its original early-1980s ideals and changed very little since. It has never been very fashionable and has never really bothered to keep up with the changes that other more trendy 4x4s have gone through. It does the job and that's why it's the vehicle of choice for people who just need to get stuff done. Farmers drive Shoguns; landowners drive Range Rovers. That's all you need to know.
Certainly driving this car on the road has something of an agricultural feel. It handles like a lively tractor but you get the reassuring sensation that it's not going to let you down.
Off road it does the business, unlike my old Range Rover, which totally freaked out when I took it along a muddy track behind my farm: "What on earth are you doing? Aargh, it's wet and slimy! I feel sick . . ."
My Range Rover was a total wuss. Panic lights started flashing all over the dash and I eventually had to call a mechanic out to calm it down.
"Have you been taking this off road?" asked the astonished man from Land Rover. "They really aren't built for that sort of thing . . ."
I felt like David Cameron being ushered out of the farmyard: "It's not made for that . . ."
I did the school run in the Shogun and it was a slightly chugging, unexciting drive. There was room, however, for two of my dogs, Wilbur the pig (very nervous to be left alone in Cameron's constituency) and my two children. The kids liked it — "very roomy", they declared — and there were video-game remote controls in the back seats. I'm not sure they actually worked or were even plugged into anything, but who cares? They kept the children happy.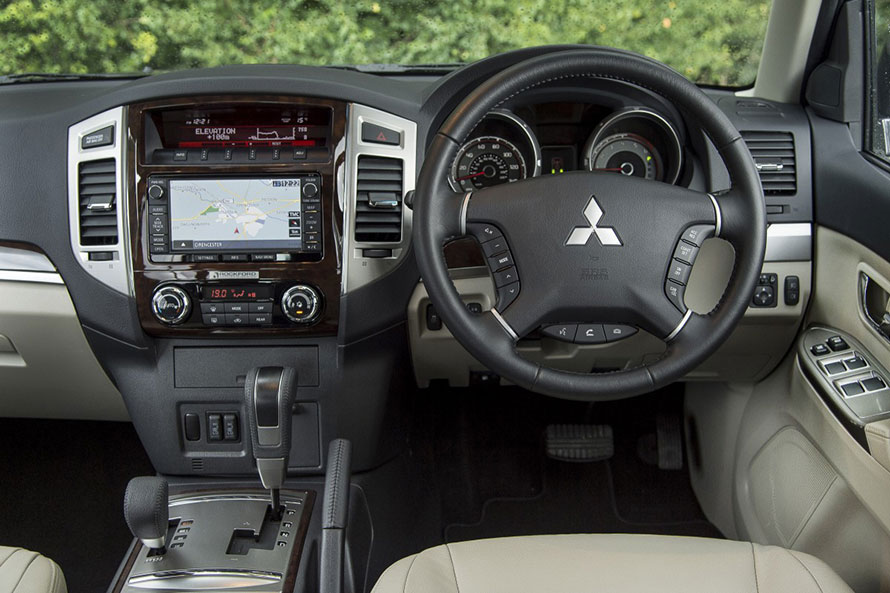 Later I took Corbyn, sorry, the Shogun, for a little Cotswold off-road adventure and it performed beautifully. Try as I might, I couldn't get it stuck anywhere, and it didn't grumble once. No lights flashed on the dash and it worked perfectly well the next day with no complaints. It was a weird feeling driving a 4×4 that appeared to have been built with off-road capabilities in mind.
This is why when you go to remote deserts or some of the world's less salubrious destinations, the vehicles of choice are always the Shogun and the Toyota Land Cruiser. You only ever see a Range Rover or its ilk when the local warlord is being whisked, post-coup, from hideout to presidential palace on the only tarmac road in the region.
When you're on unstable ground and your life might be in danger, you want something you can rely on — you want a Shogun.
---
Search for used Mitsubishi Shoguns for sale on driving.co.uk
---
As I'm writing this I'm starting to realise that I rather like the Shogun. I'm sick of everyone trying to keep up with the Joneses. I've had enough of ever bigger, ever shinier SUVs that lumber around town like vulgar cruise ships. The Shogun isn't putting on airs. It isn't trying to prove anything. It is a decent 4×4 that does what it says on the tin.
But you knew that. It just depends on why you want to buy an all-wheel drive. If you want to flash your wealth, block up Waitrose car parks and compete on the school run, then this and Jeremy Corbyn are probably not for you.
If, however, you want a decent, solid vehicle that will get you anywhere, has loads of room and doesn't really say much about you, the Shogun should get your vote.
Mitsubishi Shogun SG4 specifications
PRICE: £37,994
ENGINE: 3200cc, 4 cylinders
POWER: 188bhp @ 3800rpm
TORQUE: 325 lb ft @ 2000rpm
TRANSMISSION: 5-speed automatic
PERFORMANCE: 0-62mph 11.1sec
TOP SPEED: 112mph
FUEL: 30.2mpg (combined)
CO2: 245g/km
ROAD TAX BAND: L (£870 for first year; £490 thereafter)
RELEASE DATE: On sale now