Citroën DS3 review (2010-on)
The Mini's funky challenger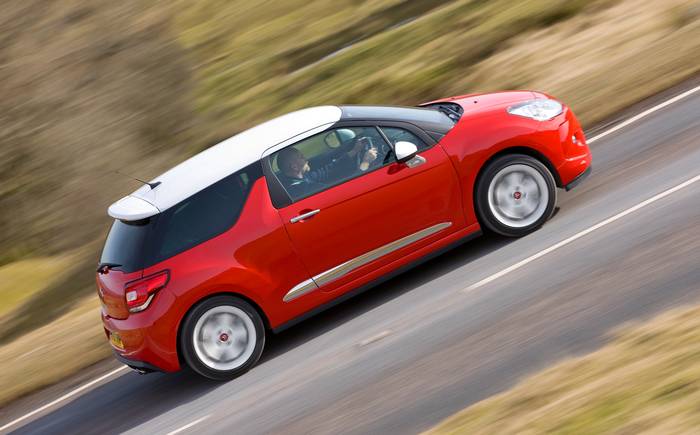 What is the Citroën DS3?
Brought to market to challenge the might of Mini, the DS3 had to be something fun and different, and it certainly is. Citroën offers a list of customisation options as long as your arm, so it's difficult to find two DS3s the same — which makes the used-car market interesting.
The DS3 dares to be different; it hopes to attract buyers who will pay a premium for individualism. Of course, the DS badge is nothing new; it first appeared on a Citroën in the mid-1950s, when it adorned what today is considered one of the most beautiful and, for its time, technologically accomplished cars of the modern age. Today's new cluster of DS models is not trying to achieve quite the same trick, but Citroën hopes that the badge will garner some kudos as the range matures.
---
Search for and buy a used Citroen DS3
---
The DS3 is based on the same architecture as the slightly smaller C3, and the shared components are immediately visible inside the cabin, but Citroën does a fair job of spicing up the DS3's interior where it can with splashes of aluminium and "piano black" finish.
There may be a vast array of customisation options, but the DS3 has five main trim levels. The entry level DSign is available only with the 1.4 petrol engine and includes air-con, cruise control and front fogs. If you want the funky LEDs and nice alloys, you have to move up to the DStyle. Sport seats, 17in alloys, dual exhaust and a sporty chassis your thing? Then opt for the DSport. The Ultra Prestige is the one if tech is your bag, with factory-fitted navigation and improved sound system the highlights. If you fancy going all out and riding on 18in alloys, getting sport seats and a pretty handy 204bhp, then the DS Racing is the car for you, although you will pay for it not just in the price of the car, but also in running costs and a harsh ride. Fun, though.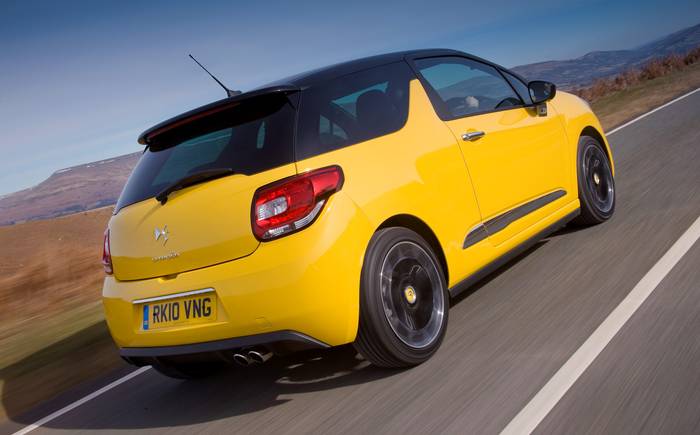 On more humble models Citroën has managed to work its usual magic in the suspension, which feels much more compliant than a Mini's, yet only fractionally less sharp than a MiTo's. With a pretty generous cabin you are certainly likely to be more comfortable in a DS3 on a long journey than in its main rivals.
Engine options begin with the entry-level 1.4 (95bhp), moving on to a 1.6-litre petrol developing 120bhp. The pick of the range is a 1.6 turbo, putting out a healthy 155bhp. Diesel-wise, you can opt for a 90bhp or 110bhp 1.6 HDi, both offering excellent fuel efficiency and the lesser one even allowing free road tax.
In the DS3 Citroën has created a model that competes with the Mini and the Alfa and indeed the Fiat 500 on style, and, for a first attempt in this competitive market, it's pretty impressive.
What to look out for when buying a used Citroën DS3
On the whole, DS3 owners love the way their cars look, but many have complained about poor back-up if problems occur. Grumbles about slack gearboxes are already starting to gain momentum, so give the transmission a good workout on a test drive.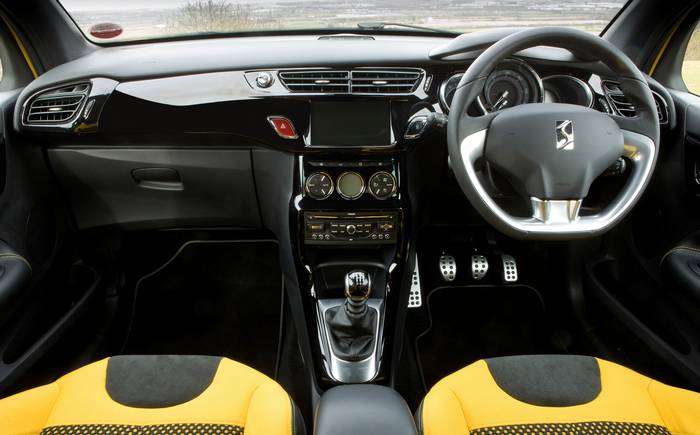 The DS3 has been recalled sixteen times (at last count): in some cases just a handful of cars were affected but many of the faults are potentially serious, ranging from drive shaft problems to bonnet catch failures, and fuel leaks which could lead to engine fires. You should check with a franchised dealer as a matter of priority to ensure that the car you are considering either has been rectified or was not affected. All recall work is free, so never neglect to get it done.
The one to buy
Citroën DS3 1.6 THP DSport
Specifications
Engine:

1598cc, 4 cylinders, turbo

Power:

155bhp @ 6000rpm

Torque:

177 lb ft @ 1400rpm

Transmission:

6-speed manual

Acceleration:

0-62mph in 7.3sec

Top speed:

130mph

Fuel:

47.1mpg (combined)

CO2:

139g/km

Road tax band:

E

Dimensions:

L 3948mm, W 1715mm, H 1483mm
Citroën DS3 rivals
Volkswagen Polo (click here for used prices on driving.co.uk)
Mini Cooper S (click here for used prices on driving.co.uk)
Alfa Romeo MiTo (click here for used prices on driving.co.uk)