Citroën C5 review Mk 2 (2008-on)
The C5 is Europe's forgotten large car, a rival for a Ford Mondeo or a Vauxhall Insignia, yet it looks almost German – particularly from the rear.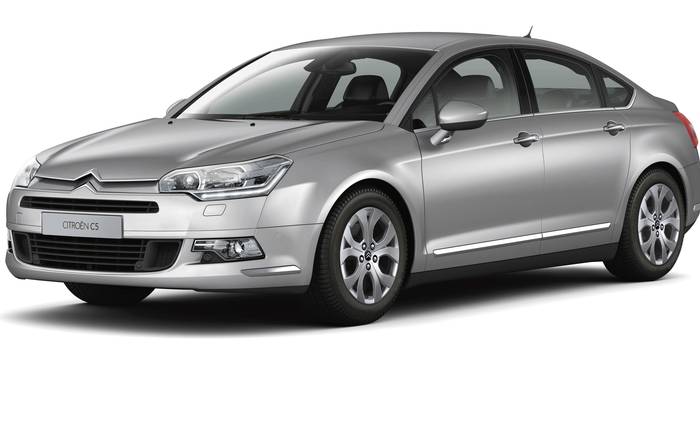 What is the Citroën C5?
The C5 is Europe's forgotten large car, a rival for a Ford Mondeo or a Vauxhall Insignia, yet it looks almost German, particularly from the rear. After the slab-sided, tragically ugly and desperately depreciating first C5 of 2001, this shapely current version appeared to have a lot going for it when it was launched in 2008. But it isn't German, and people assume it's odd, which is why hardly anybody buys it.
---
Search for and buy a used Citroen C5 on driving.co.uk
---
They're missing quite a bit, though, as the modern C5 comes threateningly close to the quality of its German rivals, and benefits from a French take on ride and handling that really suits our crumbling British road surfaces.
The drive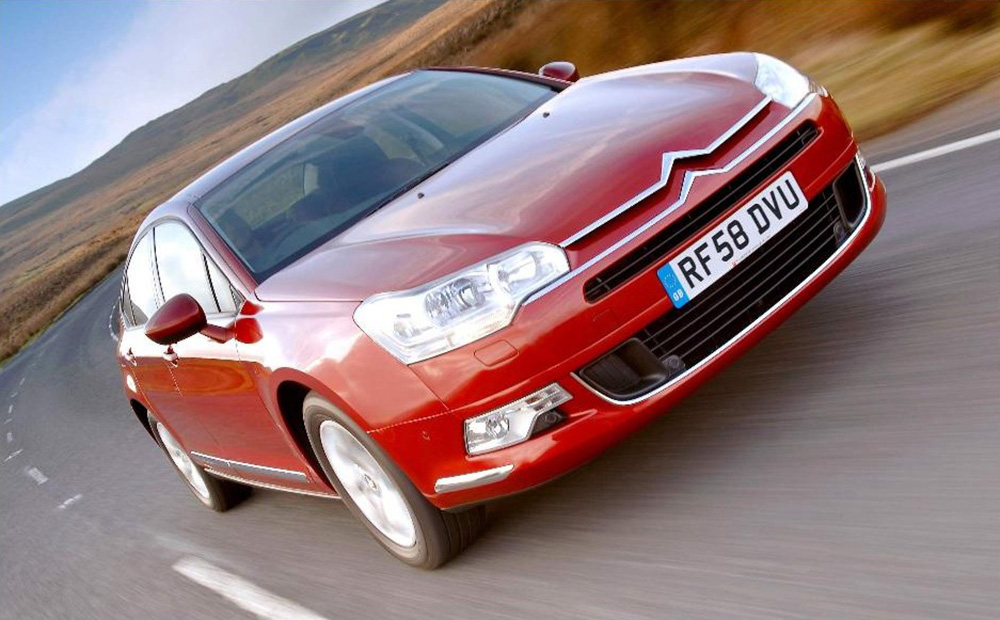 There's a 156bhp 1.6-litre turbocharged petrol engine, but otherwise it's a matter of boning up on all the C5 diesels, one of which is a particularly fine, silky smooth 3-litre V6. People lower down the company-car hierarchy get the 110bhp 1.6-litre diesel (also available with stop-start and an automated manual gearbox, annoyingly prone to surging), but the C5 heartland is inhabited by a cracking 163bhp 2-litre diesel.
This is a well-proven engine also used in Peugeots and Fords, and it's capable of thrusting the C5 along motorways with nonchalance and ease. Its relaxed, quiet nature is mirrored in the way the C5 makes bumps, humps and dips float away, in dramatic contrast to the "sporty" responses favoured by the Germans.
Upmarket C5s retain the one-time USP of Citroëns, the oleopneumatic self-levelling suspension (nowadays dubbed Hydractive 3 Plus), which has an almost otherworldly way of calming the car's motion but produces steering that has a strangely disconnected feel. Even the regular C5s ride beautifully on their coil-spring suspension, although admittedly at some cost to ultimate handling precision and agility.
The interior

There really is a Germanic flavour to the design and finish here, except for the wonderful eccentricity of a large, fixed switch console set in the middle of the steering wheel. It works well enough, although your fingers sometimes snag the console during a flurry of manoeuvring. The driving position is less good, however, and the accelerator pedal is set too far below the brake pedal, which makes moving quickly from "go" to "stop" rather tricky.
This is a very quiet car – no doubt the laminated side windows help in this respect – and it's a superbly comfortable one for its passengers. The cabin has plenty of space, and the boot is large. Unlike the first C5 (and I'm not including the Sinclair pretend car), this contemporary version is a saloon rather than a hatchback, and there is an estate to be had, too, if you're so inclined. Presumably only Citroën and God know why the mid-range C5 trim is dubbed VTR+.
Buying a used Citroën C5
While the original C5 caused many owners untold grief, the second incarnation has proved far more dependable. You still need to check for damaged trim and non-functioning electrics, but problems are fairly unusual. The most common issue is with the tyre-pressure monitoring system, which goes on the blink because of corrosion of the valves.
Citroën has recalled the C5 eight times for a variety of reasons, including engine stalling, parking brake failure, braking servo gremlins, trouble with the windscreen wipers and fuel leaks.
The one to buy
Citroën C5 2.0 HDi VTR+
Factfile
Price:

£22,495 (price correct at first publication)

Engine:

1997cc, 4 cylinders

Power:

163bhp @ 3750rpm

Torque:

251 lb ft @ 2000rpm

Transmission:

6-speed manual

Acceleration:

0-62mph in 9.1sec

Top speed:

130mph

Fuel

53.3mpg (combined)

CO2:

129g/km

Road tax band:

D 

Dimensions:

L 4779mm, W 1860mm, H 1458mm
Citroën C5 used car alternatives for similar money