Chrysler Voyager and Grand Voyager Mk4 review (2001-2008)
Top notch MPV, but reliability can be a major issue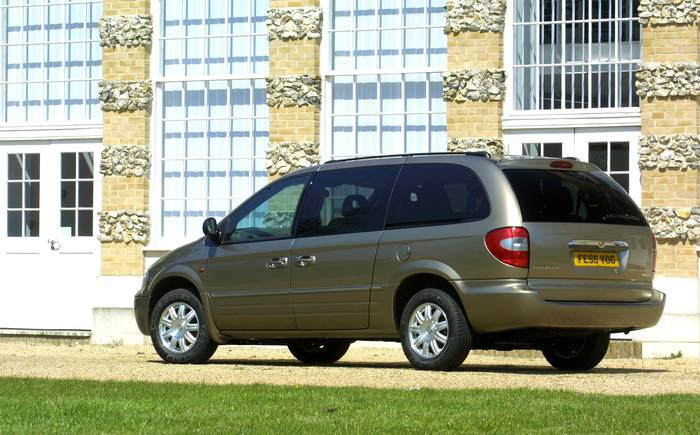 What is the Chrysler Voyager?
The fourth-generation Chrysler Voyager and Grand Voyager were among the best looking and most capacious people-carriers on the market when they were new. They were also among the most capable as they were comfy, well-appointed and seriously user-friendly. But being US-built Chryslers they were also a bit lacking in the materials and build quality department, which is why you have to be wary when buying a used example – especially as even the newest cars are now getting on.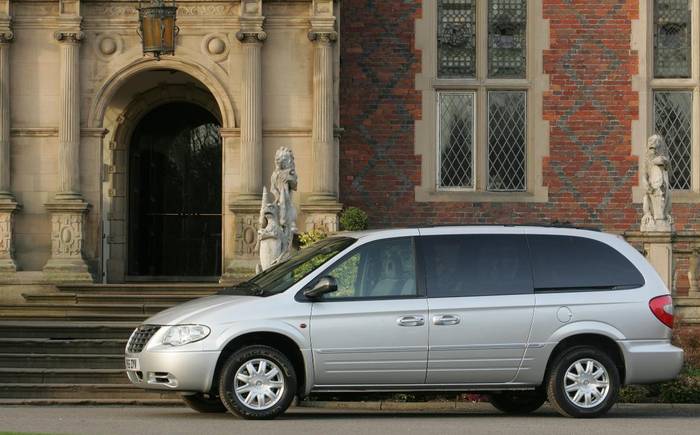 The difference between the Voyager and Grand Voyager is simple: the former is around a foot shorter than the latter, which means it has significantly less interior space. As a result, the only models worth looking at are the Grand editions; yes you'll need a huge parking space but if you want to carry seven people, you might as well allow them to travel in comfort.
---
Search for and buy a used Chrysler Voyager
---
On paper the Grand Voyager had lots of rivals, but in reality there's just the one – the box-on wheels Hyundai i800. Apart from this unsophisticated people mover the Chrysler was the only MPV that could seat seven and still have a decent sized boot; alternatives such as the Ford Galaxy, Renault Grand Espace and Citroen C8/Peugeot 807 offered no goods 'n' chattels space with all the seats filled. The Kia Sedona is worth a look, though being boxy, capacious and reliable. However, it feels rather downmarket, even in comparison with the Chrysler. Or you could look for a VW Transporter; the quality is excellent, but used values tend to be steep.
The fourth-generation Voyager and Grand Voyager made their debuts in February 2001. While the Voyager was offered with 2.4 or 3.3-litre petrol engines along with a 2.5-litre diesel, the Grand Voyager came with just the latter two powerplants. In April 2004 a facelift brought new headlights and more generous equipment levels while both models were also now available with a new 2.8-litre CRD diesel engine. The most useful addition came in April 2005 with the introduction of a Stow 'n' Go option, which allowed the seats to fold flat into the floor.
You should aim to buy a facelifted range-topping Limited or run-out Limited XS with the 2.8-litre CRD engine. Such cars are packed with kit and while that's more to go wrong (and it probably will do so), you'll have a few more buttons to play with while you're waiting for the tow truck to arrive. Whatever you buy, make sure it's got Stow & Go; it makes life a lot easier as without these you have to lift the chairs out individually. And unless you're a gym worshipper you'll struggle, because the chairs are seriously heavy.
When it was new the Grand Voyager was popular with celebrities thanks to its spaciousness, clean lines and the fitment of (in many cases) smart-looking privacy glass. While this fourth-generation model isn't the best MPV to drive, it offers a huge amount of practicality and versatility for the money, and while running costs can be high, if you buy sensibly you can minimise expenditure. But investigate the cost of fixing even the most minor of faults before you buy; steep parts prices can bump up repair bills higher than you might think.
What to look out for when buying a used Chrysler Voyager

Chrysler doesn't have a great record when it comes to reliability, thanks to under-engineering of some key components. Things like suspension bushes, track rod ends and wheelbearings can wear quickly, while the electrics aren't very robust. Other items that go on the blink regularly include the heating and ventilation systems along with the electrically powered rear side doors. You also need to check that the components on the car's underside aren't rotten; the bodyshell doesn't generally rust, but the bits that attach to its underside often do.
For such an old car, its recall record isn't too lengthy; potential issues have been a power steering hose splitting, the handbrake failing and the windscreen wipers packing in, with later recalls for braking problems and incorrect deployment of airbags.
The one to buy
Chrysler Grand Voyager 2.8 CRD Limited XS
Specifications
Engine:

2776cc, 4 cylinders

Power:

148bhp @ 3800rpm

Torque:

265 lb ft @1800rpm

Transmission:

4-speed auto

Acceleration:

12.0sec

Top speed:

112mph

Fuel:

33mpg (combined)

CO2:

225g/km

Road tax band:

K

Dimensions:

L 5096mm, W 2212mm, H 1749mm
Chrysler Voyager rivals
Ford Galaxy (click here for used prices on driving.co.uk)
Kia Sedona (click here for used prices on driving.co.uk)
Renault Grand Espace (click here for used prices on driving.co.uk)