Chrysler Grand Voyager Mk5 review (2008-2015)
Even when it was current the Chrysler Grand Voyager was like a blast from the past.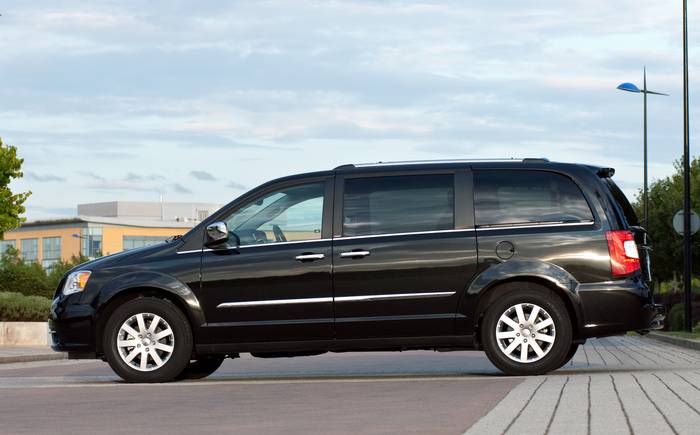 What is the Chrysler Grand Voyager?
This one is a bit of a blast from the past, really. You might have noticed that the market for large and thirsty MPVs has pretty well collapsed of late. You can't even buy a Renault Espace, Peugeot 806 or Citroën C8 any more. But a few remain, and some are quite modern in feel and design like the Volkswagen Sharan and Ford Galaxy, while others almost antediluvian in execution. Sadly, it is into this latter category that the Chrysler Grand Voyager stumbles and falls.
The drive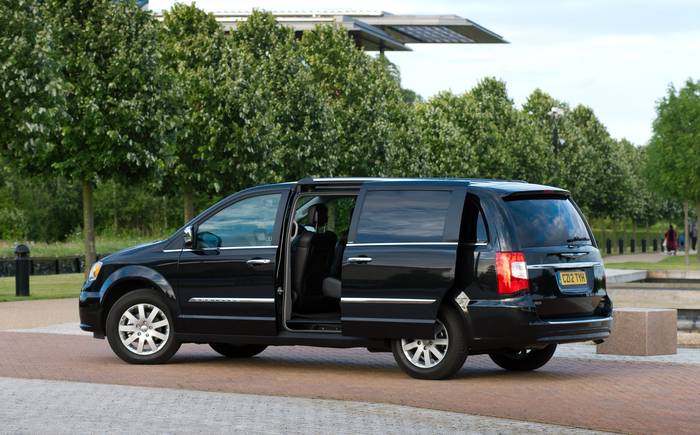 Americans don't do diesel but as Grand Voyager sales would be zero rather than simply minuscule without one, the version sold here has a rattling 2.8-litre, four-cylinder motor provided by the proprietary engine manufacturer VM Motori. The V6 petrol engine once offered has long since been discarded.
---
Search for and buy a used Chrysler Grand Voyager on driving.co.uk
---
The diesel, which would be the default choice for most, has very little power and is bolted into a car weighing only a few dozen kilos less than a Rolls-Royce Ghost. No prizes for guessing that the performance is absolutely glacial. Were this to come with fabulous economy and therefore very low running costs, there might be some sense to it, but it doesn't. A Ford Galaxy of similar power hits 62mph in 9.6sec, over 3sec faster than the Voyager, yet does 49.6mpg compared with 33.2mpg. And if that's not sufficiently sobering, bear in mind a tax disc for a new Grand Voyager will cost £600, compared with £135 for the Galaxy. Handling is near nonexistent and ride quality lumpy at best.
The interior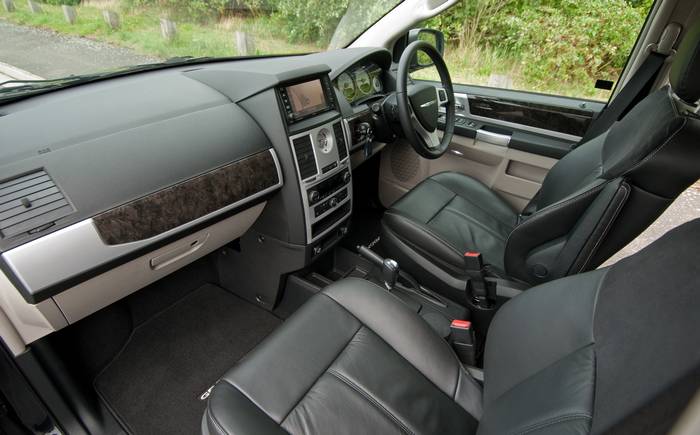 There are materials in here you might blanch at in any car, let alone one of a range with prices that start at £28,245. Cheap and hard plastics are abundant while even the wood on the dash looks out of place.
But it's not all bad. In fact, if you strip down your requirements to simple people-carrying ability, the Voyager is actually pretty good. The rear doors, for instance, slide open at the plip of the key, as does the tailgate. Inside you'll find a novel 2-2-3 seat arrangement that allows a conventional family of four to sprawl around with space to spare, relegating a clutch of occasional mates to three smaller seats in the back. And because these seats will be usually unoccupied, they disappear into the floor by electric power also. Fold the middle two chairs as well and you'll find a load area you'd need a small Transit van to significantly better.
Buying a used Chrysler Grand Voyager
The Grand Voyager's cabin doesn't feel as though it'll last forever, but it tends to stay in one piece even if creaks and squeaks are par for the course. The electrics tend to be more of an issue, so check everything works — especially the central locking, windows, lights and seat adjusters. Paint chips are also common, while the brakes have to work hard because this is such a heavy car, so make sure the discs and pads haven't had it. Chrysler had a busy year in 2011, issuing no fewer than five recalls for the Grand Voyager. They were for a variety of issues, including airbags firing for no reason, the engine cutting out, an electrical short circuit causing a fire, and the brakes not working properly.
The One to Buy
Chrysler Grand Voyager
Factfile
Price:

£28,245 (correct at first publication)

Engine:

2777cc, four cylinders

Power:

161bhp@3800rpm

Torque:

265 lb ft@1600rpm

Transmission:

6-speed auto

Acceleration:

0-62mph in 12.8sec

Top Speed:

115mph

Fuel

33.6mpg

CO2:

222g/km

Road Tax Band:

K 

Dimensions:

L 5094mm, W 1997, H1749mm
Chrysler Grand Voyager used car rivals for similar money