Chrysler Delta review (2011-2014)
Many of Chrysler's past products have been notable for their abundant interior space and subtle elegance, and the Delta fits both bills very well.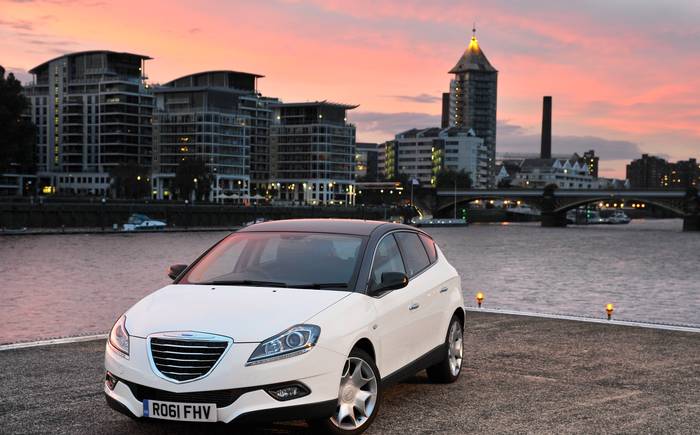 What is the Chrysler Delta?
That's a question worth asking, as the Delta is in fact more of a Lancia than a Chrysler, the odd name-change being due to Fiat Auto now controlling the Chrysler brand, and the Italian Lancia marque having been absent from the UK for many years. This has enabled the American brand to flesh out its range using Lancia's Delta hatchback, along with its smaller sibling, the Ypsilon supermini. A new grille, some badge changes and … it was a quick case of "job done" for Chrysler.
---
Search for and buy a used Chrysler Delta on driving.co.uk
---
It may sound like a bit of a bodge, but the identity swap works better than you might think as many of Chrysler's past products have been notable for their abundant interior space and subtle elegance, and the Delta fits both bills very well. That's not to say that these qualities make the Delta a credible Audi A3, BMW 1-series or Alfa Giulietta competitor, though, as it's more of an off- beat alternative to the Ford Focus and Vauxhall Astra, despite quite high pricing that starts at £16,700. It's hard to imagine anyone being rash enough to spend the £25,700 demanded for the range-topping 2.0 M-Jet 165 Limited.
The drive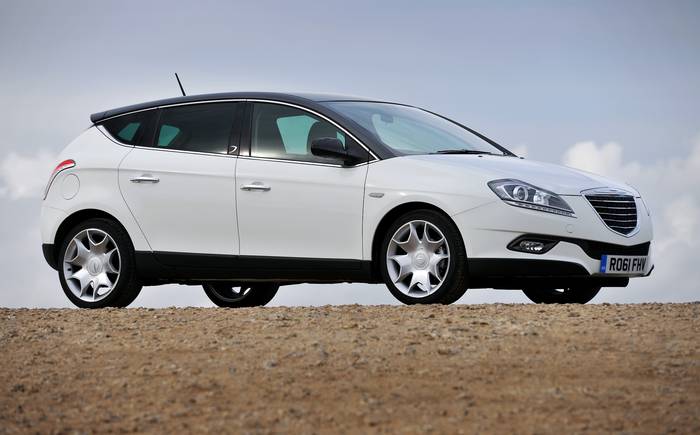 The subtle elegance of the Delta's styling suggests it's a civilised car to travel in, and certainly in terms of noise (or rather, its absence), it delivers. The 1.4-litre MultiAir engine – the pick of the bunch – is smooth and subdued, at least until it's worked hard, and tyre noise and wind roar past the windows are barely noticeable from inside the cabin. Once it has been stoked up to 2000rpm, the MultiAir engine delivers very decent performance.
However, drivers who recall the heyday of the Lancia Delta Integrale, a world-beating rally car, will be disappointed to find little evidence of that heritage in today's Delta. Prominent body-roll, steering that's devoid of feel, and a marshmallow gearchange quickly do away with any expectation you might have that this modern Chrysler is a precision driving tool. It's not sharp-handling, but it does get about with a certain woolly effectiveness, and adding pep to its step by opting for the 163bhp 2-litre engine is no real remedy.
The interior

Apart from its quiet ride, another stand-out feature of the Delta is the space available in its cabin. It's slightly longer than average for the class of car, which affords plenty of legroom – enough even to accommodate a sliding rear seat with which to trade rear legroom with boot volume. It's a shame, then, that the Delta's sloping roofline threatens loftier rear passengers with cranial compression.
At first sight, especially when trimmed in leather, the Delta's cabin entices with a sumptuous Latin ambience. Fully familiarise yourself with it, though, and you'll become aware of its curiously firm seats, disappointingly bland-looking dashboard and the large number of switches and controls fashioned from creaky plastic. And the longer you spend in a Chrysler Delta, the less it impresses; even the car's ride – which isn't helped by those unyielding seats – is insufficiently supple to fulfil the apparent promise of sophistication.
The One to Buy
Chrysler Delta 1.4 M-Air 140 SE
Factfile
Price:

£18,500 (correct at first publication)

Engine:

1368cc, 4 cylinders, petrol

Power:

140bhp @ 5000rpmx

Torque:

170 lb ft @ 1750rpm

Transmission:

6-speed manual

Acceleration:

0-62mph in 9.2sec

Top Speed:

126mph

Fuel

49.6mpg combined

CO2:

132g/km

Road Tax Band:

E 

Dimensions:

L 4520mm, W 1797mm, H 1497mm
Chrysler Delta used car rivals for similar money