BMW Z4 Mk1 used car review (2003-2009)
Credible alternative to a Porsche, for less money
What is the BMW Z4?
The first take on the Z4 theme is still one of the best sports cars of its era, thanks to excellent body control, a brilliant seating position, a fabulous gearchange and a range of great engines. It superseded the Z3 in March 2003 bringing a choice of 2.2, 2.5 or 3-litre, six-cylinder petrol engines. These offer smooth, accessible torque and a gorgeous soundtrack, which is why we'd steer you away from the 2-litre petrol four-pot that appeared in April 2005.
The 3-litre straight-six is the one to go for, especially after January 2006 when it was boosted to 265bhp. If you want even more poke, the 343bhp 3.2-litre Z4M arrived at the same time. It's indecently rapid. But if you want something really unusual, seek out one of the rare Z4 coupés that arrived in March 2006.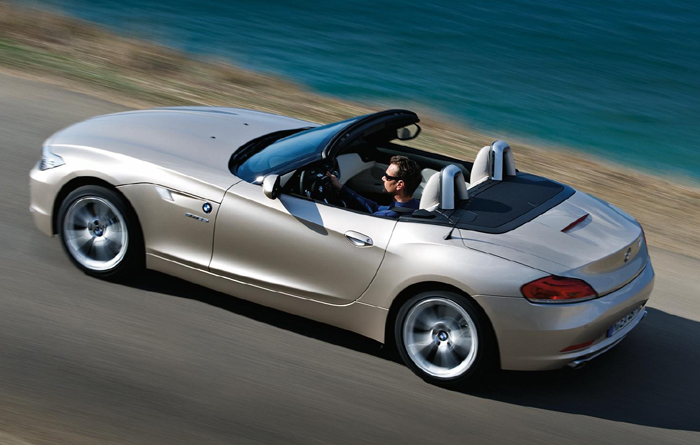 While the Z4 is one of the most dynamically accomplished cars of its era, it's up against some talented competition. Alternatives include Porsche's sublime Boxster and Cayman. They're the best driver's cars in their segments and beautifully hewn, but prices are high. Much more affordable, and astonishingly reliable, is the Honda S2000. It's great to drive as long as you don't mind having to use the revs; Honda's VTEC engine needs to be thrashed to make serious progress. You'd also be daft not to consider the Audi TT and Mercedes SLK, the former coming with diesel options in Mk2 guise, and standard four-wheel drive for most editions.
If you reckon the Z4 is more your style, make sure you can get comfy in it. The seats and cabin are superb, but the firm suspension and run-flat tyres can give your spine a hard time. Choose a car with M Sport trim and the ride is even firmer, which is why we'd opt for an SE – but scrutinise what options are fitted, as some Z4s have more than others. If you're tempted to stick with six-cylinder power, running costs for such cars are significantly higher than for the four-pot models.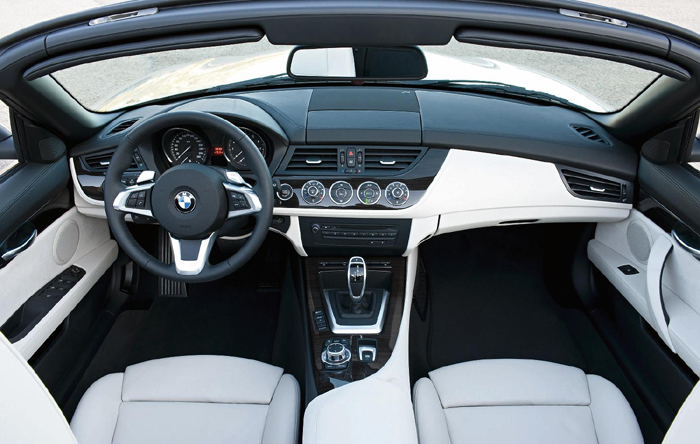 Indeed, running costs for the Z4 can still be quite steep; there were no diesel options but four-cylinder cars can give up to 35mpg, while the six-pot models can average close to 30mpg. Parts costs can be high, though, while BMW dealers – excellent though they are – know all about charging top dollar for their work. However, there's a whole army of great independent specialists out there, ready and waiting to help you cut running costs.
What to look out for when buying a used BMW Z4

Impressively, there haven't been any recalls for the original Z4 but that's not to say there's nothing to look for when buying one. Z4 engines can use a lot of oil, so make sure the powerplant hasn't been damaged by running dry. Cabins can suffer from squeaks and rattles that are hard to pinpoint, while rough-running engines suggest that an ECU update is required. Also, if the automatic wipers aren't working properly, beware – unbelievably, a faulty sensor means the whole windscreen has to be replaced.
The one to buy
BMW Z4 3.0Si SE
Specification
Engine:

2996cc, 6 cylinders

Power:

261bhp @ 6600rpm

Torque:

232 lb ft @ 2750rpm

Transmission:

6-speed manual/auto

Acceleration:

5.7sec

Top speed:

155mph

Fuel:

32.9mpg combined

CO2:

207g/km

Road tax band:

K

Dimensions:

L 4090mm, W 1780mm, H 1270mm
BMW Z4 rivals
Audi TT (click here for used prices on driving.co.uk)
Honda S2000 (click here for used prices on driving.co.uk)
Porsche Boxster (click here for used prices on driving.co.uk)