BMW X6 Mk 1 review (2008-2014)
We thought the X5 was all BMW's model range needed when along came the oddity that is the X6
What is it?
Sit staring at BMW X6 in traffic and you'll probably wonder whether it's a special car built for a race of beings twice the size of us. The thing is vast, its tail-lights sit at chest height and its tailgate threatens to soar beyond a full arm-span when open. Welcome to one of the most extreme crossovers money can buy.
The cross in question is a full-size off-roader and four-door coupé, and when the X6 was launched four years ago plenty thought that, in Europe at least, it would never sell: especially as this beast provides only four seats. In fact, the X6 was aimed at America where vehicles of this scale are common, but what surprised even BMW is that it has not only sold well over there, but over here too. It seems there's quite the group of people who like the idea of a big four-wheel-drive coupé with sporting manners. Fastback and four seats apart, it's actually not so far removed from the mainstream Range Rover Sport and Porsche Cayenne.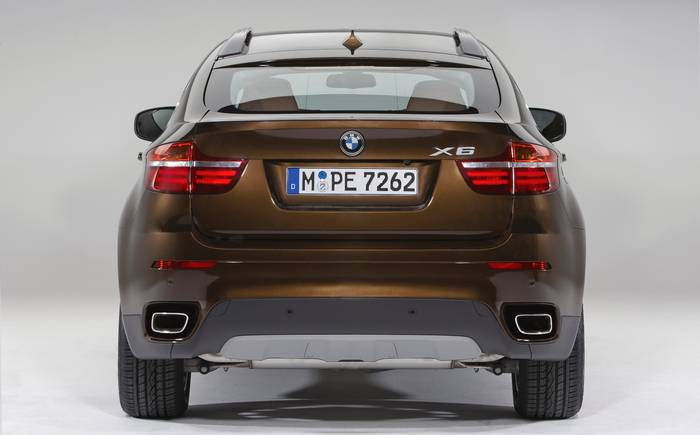 The drive
Coupés are supposed to be a sporty drive no matter what their size, and if you search out an open road wide enough, you'll find yourself amazed at just how deftly this giant can haul itself through bends. It's like watching an elephant dance. More impressive still, it loses none of its composure when the roads turn bumpy. The ride? That's the downside, this stiffly sprung chassis often jostling and shifting, sometimes uncomfortably so around town. So there is a trade-off.
Given its size, you might think that even a 3-litre turbodiesel will sometimes struggle to shift this car, but with 241 horses and an eight-speed automatic to get the best from it, the 241bhp X6 30d surges around with satisfying pace. If you want a sensible side to an indulgent buy, this is the engine to have. Those going all the way can choose from diesels of 306bhp (the 40d), a pulverising 381bhp (the Motorsport division M50d) or two petrol engines of 306bhp (35i) and 408bhp (50i), although cash will course through your wallet at some speed if choose the last of these.
Any of these engines demonstrate that sizable or not, the X6 is a device well able to fulfil its sporting brief, besides offering the security of four-wheel drive and a modicum of off-roading ability. Buy one, however, and you may often find yourself explaining your choice.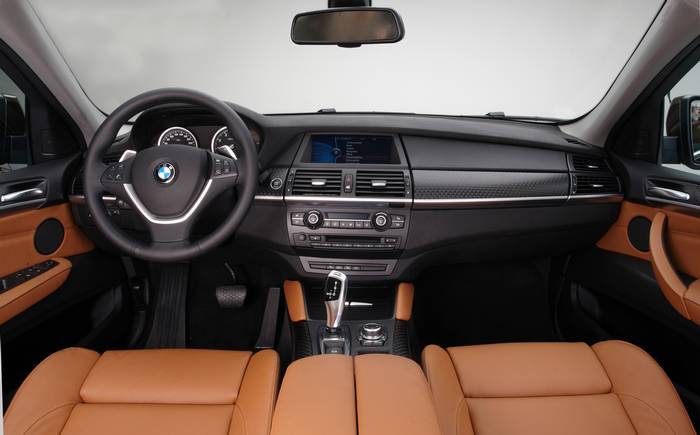 The cabin
Some may be disappointed to discover that apart from a sportier steering wheel and some knee pads on the centre console — to provide extra body bracing during hasty cornering — the dashboard is identical to the cheaper X5's. Still, there's nothing wrong with it functionally or in terms of finish. A bigger disappointment might be that for all its bulk, the X6's interior is less than spacious — the tall will find limited headroom in the rear, though some may feel that this snug-fit is appropriate for a coupé. Either way it certainly fuels the view that this is a decidedly indulgent vehicle. The boot is big, but it requires muscles to lift heavy loads over its high-altitude sill.
The one to buy
BMW X6 xDrive 30d
Specifications
Price:

£47,690

Engine:

2993cc, in-line six

Power:

245 bhp @ 4000rpm

Torque:

398 lb ft @ 1750rpm

Transmission:

8-speed automatic

Acceleration:

0-62mph in 7.5sec

Top Speed:

130mph

Fuel

38.2mpg

CO2:

195g/km

Road Tax Band:

J

Dimensions:

L 4877mm, W 1983mm, H 1690mm
BMW X6 rivals