Audi Q5 review (2008-on)
It's the ultimate in conformist SUVs
What is the Audi Q5?
This is the ultimate, middle-of-the-road, easy-listening SUV, guaranteed to make you fit in with the suburban herd. The Q5 is a car that will you will wear like a fashion accessory and because it isn't quite as butch and in-yer-face as something like a Range Rover, even militant Chelsea tractor haters won't be offended. You'll melt into the crowd.
Rivalled primarily by the BMW X3 (cleverly, Mercedes elected not to sell its hideous GLK equivalent in the UK), it's on sale with the usual range of two and three-litre petrol and diesel engines. Why anyone would choose a petrol version is beyond us. As is usually the case for anyone concerned at all about running costs, the standard 2.0-litre diesel engine makes such a strong case for itself that you'd need extraordinary grounds to choose anything else.
The drive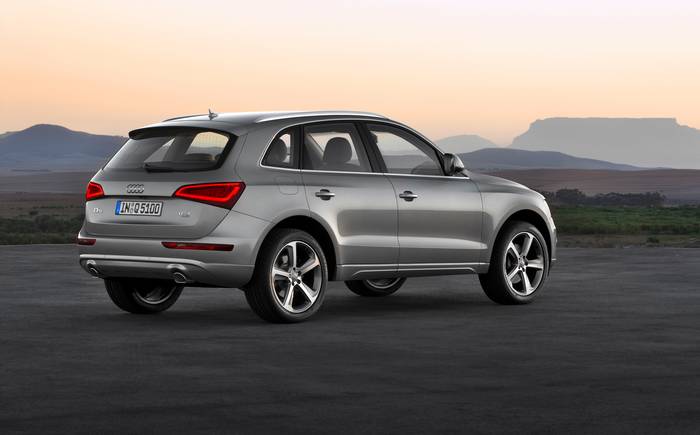 Buy any SUV, even one as inoffensive as this, and you sign up to driving a car that's slower, uses more fuel and is less fun to drive than a saloon or estate equivalent of similar price. High and heavy as they are, SUVs can do many things, but defying the laws of physics is not among them. The Q5 is a prime example: an A6 estate sharing the same 2.0-litre diesel motor adds 12mph to top speed, carves almost a full second off the 0-62mph time and goes over 10 miles further on each gallon of unleaded. And it has a much bigger boot.
That said, by the often disastrous standards of other SUVs, the Q5 is a competent and occasionally pleasant performer. You've not bought it to go fast so the adequate performance of the refined 2.0-litre diesel should suffice. Likewise, nobody ever plumped for an SUV because of its handling prowess, so there'll be no unpleasant surprises in the Q5's stable and predictable but hardly dynamic approach to a decent road. Ride quality is good by the standards of its class but not when compared with that offered by more normal cars.
But don't mistake it for anything other than an occasional and entirely recreational off-roader. On street tyres, with no low-range transfer box and unremarkable approach and departure angles, you might get away with towing a horsebox across a muddy field, but all thoughts of proper, rock-hopping off-roading should be dismissed for the folly they are.
The interior
This is why people buy SUVs — that lofty driving position that lets you look over hedgerows and down upon the poor people in their conventional little boxes. And here the Q5 does not disappoint at all: you'll love the expansive cabin design, clear and attractive instruments and comfortable seating position.
In the back, your children won't care that they're in a car with all the drama of a Sunday evening shipping forecast; they'll be too busy enjoying the view out. There's not enough space for them to sprawl back there, but so long as you're not trying to carry three teenagers to the south of France in one hit, the chances of serious aggro breaking out are pretty remote.
What to look out for when buying a used Audi Q5
Audi's reputation for reliability has taken a bit of a dip in recent years, and the Q5 was rated seventh in class and below average in the 2012 What Car?/JD Power customer satisfaction survey. Owners have reported problems with brakes, the sunroof, excessive oil consumption and glitches with the seven-speed transmission, as well as failing turbochargers and intercoolers; some are also disappointed with the quality of the interior trim and plastics.
The Q5 has been recalled once, to address interior trim on the A-pillar which may loosen and detach if the airbags are deployed.
The one to buy
Audi Q5 2.0 TDI Quattro SE
Specifications
Price:

£33,430

Engine:

1968cc, straight four

Power:

175bhp @ 4200rpm

Torque:

258 lb ft @ 1750rpm

Transmission:

Six-speed manual

Acceleration:

0-62mph in 9.9sec

Top Speed:

126mph

Fuel

45.6mpg

CO2:

163g/km

Road Tax Band:

G 

Dimensions:

L 4629mm W 1880 mm H 1653mm
Audi Q5 rivals