When will the hybrid battery in my BMW 5-series need replacing?
Your motoring problems solved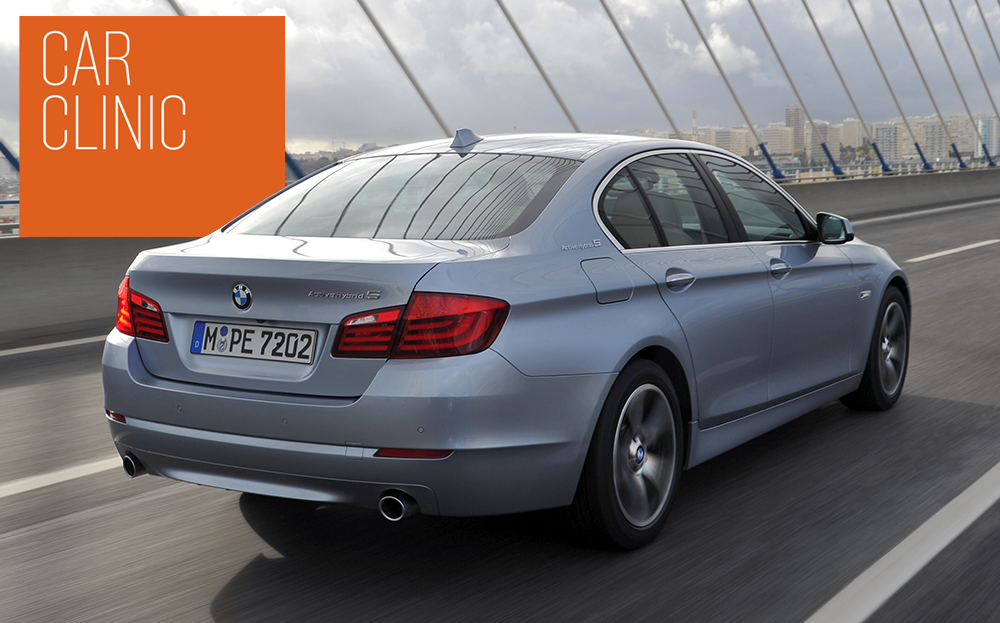 Q. My hybrid BMW 5-series is three years old and has covered 12,000 miles. When will the hybrid battery require replacing? And is a swap covered under a service agreement?
PG, Conwy, north Wales
---
Click to read car REVIEWS or search NEW or USED cars for sale on driving.co.uk
---
A. Although the three-year warranty on your car has expired, the warranty on the high-voltage lithium-ion battery will run for two more years or up to 60,000 miles, whichever comes first. Battery life varies, but BMW says: "The life cycle of the ActiveHybrid battery is up to 10 years. It doesn't come to a complete stop after that time, it just doesn't retain charge in the same way. So it will still work, [but] you just need to recharge it more often."
After five years, replacement or repair of the battery is no longer covered by BMW. Despite repeated inquiries, BMW would not give any indication of the cost of a replacement battery. So we spoke instead to Dmworx, an independent BMW specialist in Buckinghamshire, which said it had yet to see any ActiveHybrids with battery problems. Nevertheless, the cost of a replacement battery would be more than £5,000 including VAT (the precise figure depends on which version of the car you have).
We also spoke to Hybrid Battery Solutions, a Northampton-based repairer of hybrid batteries. The company repairs nickel batteries — but not lithium-ion, although it is considering developing this service. In cases where it is an option, repair can be less than half the cost of replacement.
In more recent BMW plug-in hybrids with more advanced technology it is possible to replace individual parts of the battery. It is unlikely that the entire battery would ever require replacement, according to the car maker.

LADY DRIVER
Emma Smith is a journalist specialising in consumer issues and is a regular Driving contributor – read more from Emma here.
GOT A PROBLEM?
Email your question to carclinic@sunday-times.co.uk or write to Car Clinic, Driving, The Sunday Times, 1 London Bridge Street, London, SE1 9GF, with a daytime phone number,
your address and as much detail about your car as possible. We can't reply in person, so don't send original documents or SAEs. Advice is given without legal responsibility.