The best eight convertible cars to welcome warmer weather
And get the wind in your hair for under £3,000 with our selection of quality used cars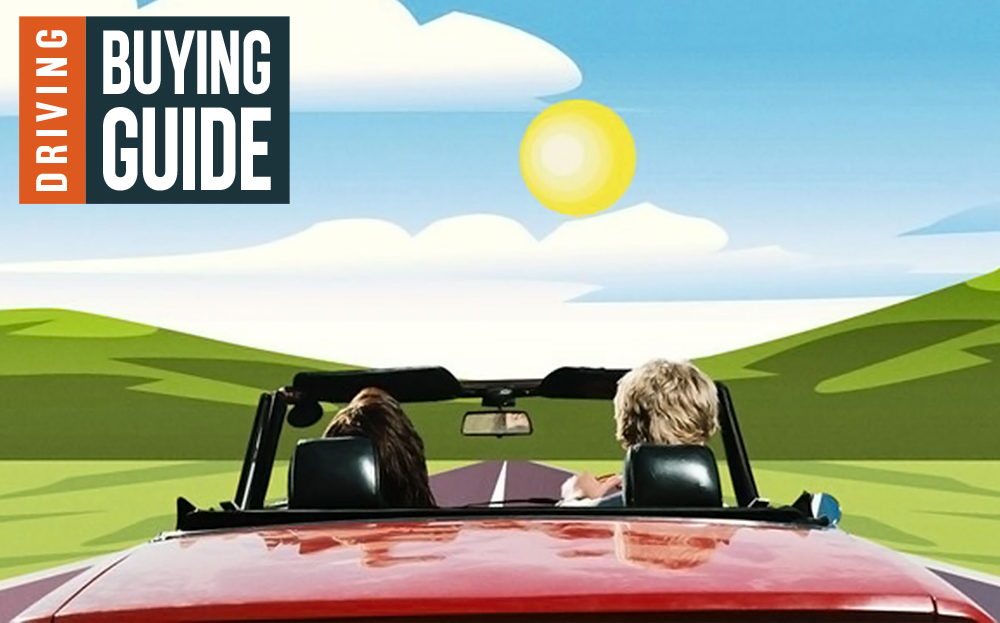 BRITISH DRIVERS and convertibles go together like seaside piers and saucy postcards. Every spring UK motorists are possessed by a desire to find a stretch of open road where they can open the roof, bask in the welcome sunshine and belt out the Beach Boys' greatest hits like a missing member of the band.
Car manufacturers realised as much years ago, and there has never been a greater choice of new cabriolets. With so much competition, though, knowing which model is best can be difficult. Should buyers choose a two-seater or a four-seater? A soft top or folding hard top? And is it better to spend a little extra on a more substantial vehicle, or save the pennies and go down the cheap-and-cheerful route?
To help buyers and daydreamers decide, Driving has named its eight favourite cars for having fun in the sun. Some are built to thrill, others are made to chill — but all require a little bit of optimism that the rain will stay away.
Eight great convertibles
Ferrari 458 Spider: the seven-star Clarkson car
This is the 198mph supercar that blew Jeremy Clarkson away. Not literally — even with the two-piece roof folded beneath the Spider's rear deck, the cabin is designed to shield the driver from turbulence. After testing it for Driving, Clarkson felt a yearning to own a supercar again: "I grew out of supercars many years ago. But if I were to waver, this would be the one. It's in a seven-star class of one."
What makes it so special? The roof is a work of true craftsmanship, gliding back in just 14 seconds and opening your ears to the experience of the V8 engine revving to 9000rpm. This is a piece of Italian opera that will set a driver's heart thumping.
Price £198,971
Engine 4499cc, V8, 562bhp
Acceleration 0-62mph: 3.4sec
Top speed 198mph
Roof Electrically powered two-piece hard top; folds in 14 seconds
Buy a quality used Ferrari 458 at driving.co.uk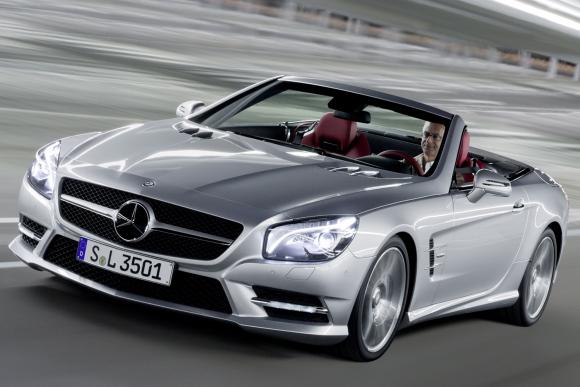 Mercedes-Benz SL: film-star style 
Drive a Mercedes SL and you are following in the tyre tracks of Hollywood royalty. Grace Kelly cruised in one with Frank Sinatra in High Society in the 1950s, Audrey Hepburn owned a "pagoda" SL and the character of Bobby Ewing drove an SL in Dallas. The reason they all fell for the German roadster? It isn't a sports car. Whatever the salesman may tell you, an SL is designed to waft along the Côte d'Azur or gently amble down Rodeo Drive.
Thoughtful touches on the latest version include a boot that is big enough to hold more than a toothbrush and a button that lifts the folded roof out of the way of luggage space and then lowers it back in place once the golf clubs are loaded.
SL 350 AMG Sport £69,960
Engine 3498c, V6, 306bhp
Acceleration 0-62mph: 5.9sec
Top speed 155mph
Roof Electrically powered two-piecehard top; folds in less than 20 seconds
Buy a quality used Mercedes SL at driving.co.uk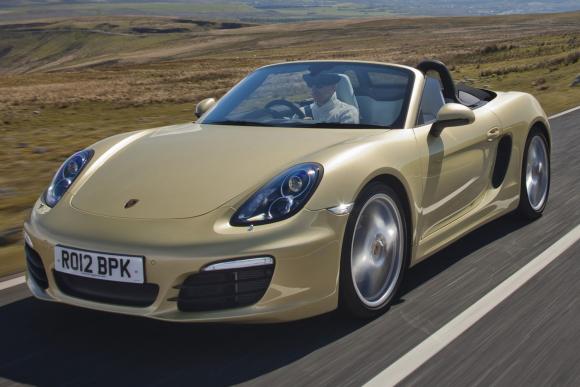 Porsche Boxster S: purists' preference
There are two things about the Boxster that annoy Porsche 911 owners: it handles better than their car and costs half as much. Ouch. So if you dream of putting a Porsche on the driveway, why pay more? Yes, a 911 has back seats but they are strictly for handbags and briefcases.
So stick with the Boxster. Its roof folds back in just nine seconds, and with it down, the car's body structure feels stiff — there's no wobbling or shimmying over Britain's broken roads. The handling and engine response, meanwhile, are thrilling. It's also surprisingly practical. The Boxster has not one but two boots, with luggage space under the bonnet and more behind the mid-mounted flat-six engine.
Price £46,112
Engine 3436cc, 6 cylinders, 311bhp
Acceleration 0-62mph: 5.1sec
Top speed 173mph
Roof Electrically powered fabric roof; folds in nine seconds
Buy a quality used Porsche Boxster at driving.co.uk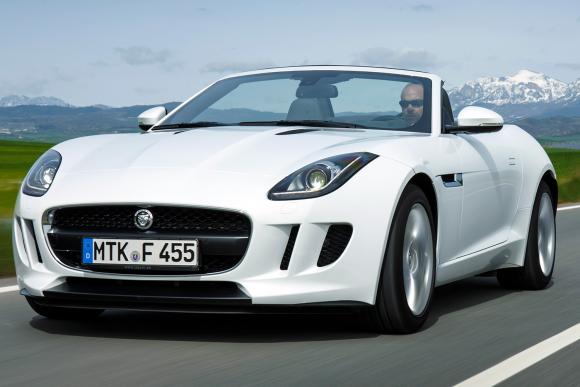 Jaguar F-type S: the best noise 
Compared with the Boxster,  the F-type seems expensive and is less practical — with a tiny boot . However, it has a party trick that will sell it to any driver taking a test drive: this car creates the best sound to come out of Britain this side of the Proms.
It sounds so good you'll not want to put the roof up. And with an interior that looks like something from a designer hotel, it's good to know that when the heavens open, the powered hood will raise in just 12 seconds. The best model is the S, which offers searing V6 performance without the high price of the V8.
Price £67,520
Engine 2995cc, V6, 375bhp
Acceleration 0-62mph: 4.9sec
Top speed 171mph
Roof Electrically powered fabric roof; folds in 12 seconds
Buy a quality used Jaguar F-type at driving.co.uk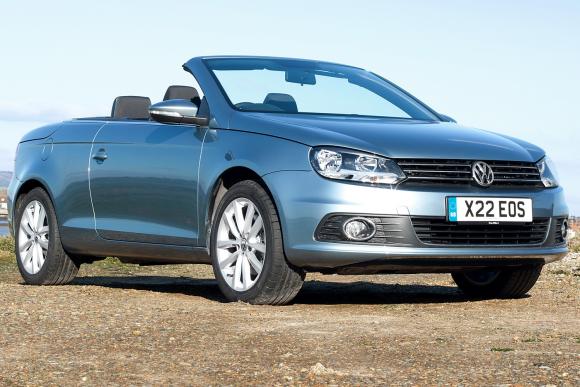 Volkswagen Eos: affordable for four 
One look at the Eos is enough to convince you to buy it instead of a Golf cabriolet. It is much more handsome, thanks to a folding hard-top roof that gives it the look and secure feel of a coupé but  transforms into an open-air car at the touch of a button. And what a transformation: the Eos features a complicated five-section roof that has a glass sunroof panel. Some owners complain of leaking seals — with five sections there are more rubber seals for the sun to dry out — but this can usually be fixed with a lubricant. The Sport trim level suggests the Eos will be, well, sporty, but it isn't. What it is is comfortable, and the good news is that the cheapest 1.4 TSI model is all you need. It has enough get-up-and-go for most drivers — especially those chilling out in the sun — and seats four.
VW Eos Sport 1.4 TSI £27,115
Engine 1390cc, 4 cylinders, 157bhp
Acceleration 0-62mph: 8.8sec
Top speed 135mph
Roof Electrically powered five-piece  hard top; folds in 20 seconds
Buy a quality used VW Eos at driving.co.uk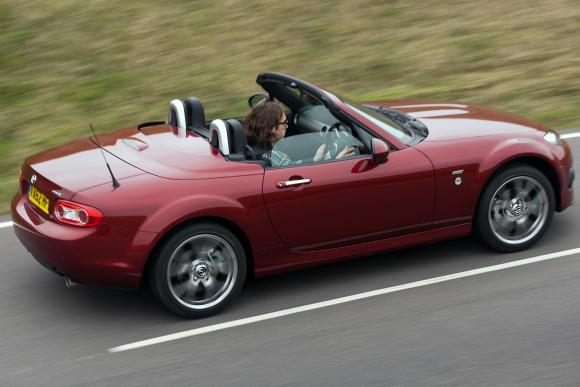 Mazda MX-5: budget star 
The Mazda MX-5 delivers great fun at a price that will put a smile on your face. It's one of the few affordable two-seat roadsters with a classic combination of compact body, light four-cylinder engine and rear-wheel drive. This gives it a feeling of being agile, without ever suggesting it might punish an inexperienced driver.
The low-slung driving position is unique in this price bracket: you sit so low, you could almost open the door and touch the road. Keen drivers should choose the 2-litre engine but Mazda doesn't offer that with the soft-top MX-5; so instead it's the roadster coupé, with a three-section folding hard-top roof, quick to operate and snug in winter.
Mazda MX-5 2.0i £23,095
Engine 1999cc, 4 cylinders, 158bhp
Acceleration 0-62mph: 7.9sec
Top speed 136mph
Roof Electrically powered three-piece hard top; folds in 12 seconds
Buy a quality used Mazda MX-5 at driving.co.uk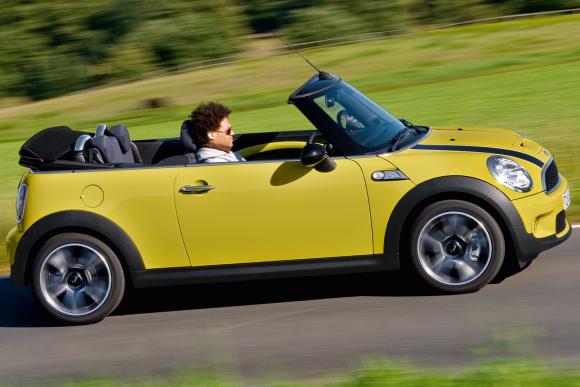 Mini convertible: Monte Carlo or bust!
The new Mini hatchback is on sale but its convertible version won't be available for at least a year. No matter — there's plenty to like about the existing model. Such as its price: the range starts at £16,415, although that's for the One model, which is less powerful and not as fun as the £17,845 Cooper. The latter is our pick, and unlike that of a Fiat 500C, for example, the Mini's fabric roof retracts completely and parks itself above the boot.
This is a car fêted for its personality, so it's good to know that chopping off the roof hasn't dimmed its bubbly charms: it darts into corners and holds the road with enthusiasm. There is a little shake in the structure, and with optional large wheels fitted with run-flat tyres the ride is about as pliant as that of a skateboard, but the driver can forgive it because of the smile it will put on their face.
Mini Cooper convertible £17,845
Engine 1598cc, 4 cylinders, 122bhp
Acceleration 0-62mph: 9.8sec
Top speed 123mph
Roof Electrically powered fabric roof; folds in 15 seconds
Buy a quality used Mini Convertible at driving.co.uk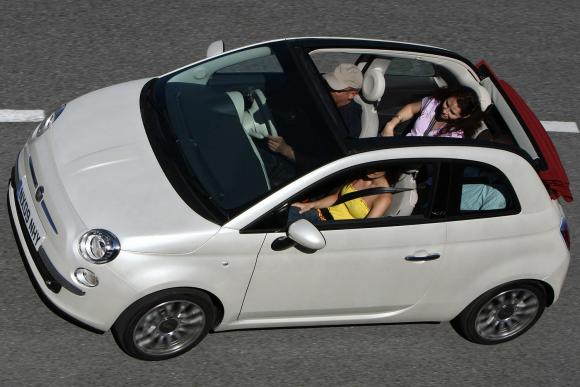 Fiat 500C: chic 'n' cheerful 
If you think the 500C looks like an upturned espresso cup, wait until you drive it. This is the perfect pick-me-up for drivers seeking a shot of fun in the sun — it's affordable and zippy to drive and the roof rolls back at the touch of a button. The 500C is not a full convertible as the roof rails remain in place at all times: the fabric section rolls back like a sardine-tin lid. But it's airy enough to lift your mood and the roof rails prevent the little Fiat's body from wobbling.
A Fiat salesman will be keen to sell you the 0.9-litre TwinAir, but owners complain about its fuel economy, so pick the 1.2-litre four-cylinder model, choose the Lounge trim and prepare to perk up.
Fiat 500C Lounge 1.2 £14,410
Engine 1242cc, 4 cylinders, 69bhp
Acceleration 0-62mph: 12.9sec
Top speed 99mph
Roof Electrically powered fabric roof; folds in 15 seconds
 Buy a quality used Fiat 500 at driving.co.uk
---
The wind in your hair for under £3,000: a

ffordable convertibles on driving.co.uk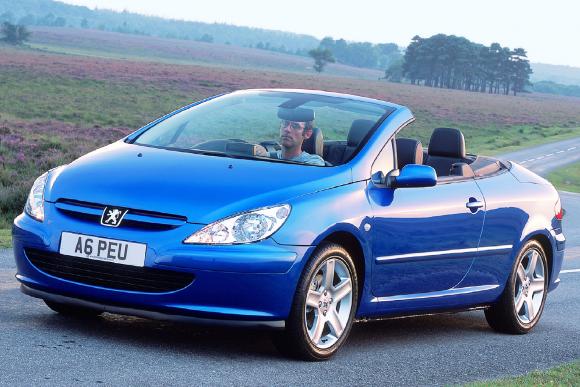 Stop dreaming and start driving — a convertible needn't cost the earth. A quick scan of the used cars for sale on driving.co.uk reveals a wide choice of convertibles costing less than £3,000.
There are cute small cars such as the Nissan Micra C+C and Vauxhall Tigra and the city-friendly Peugeot 206. For something more substantial, how about a stylish Saab 9-3 or luxurious Mercedes CLK, or the ever-popular Renault Mégane and Peugeot 307 convertibles?
A late 2004 Peugeot 307 CC (coupé cabriolet) caught our attention: with 68,000 miles on the clock, a 2-litre petrol engine, black metallic paint, a solid folding roof and seating for four, it shows what drivers could snap up in time for the summer — for less than £2,700. And that's before you've started haggling with the seller, a car dealer in Cheshire. If that car is sold as you read this, click here to view other Peugeot 307s for sale and in the left-hand column filter results to show only convertibles.
Whichever you go for, check the electrics and roof system and ask the dealer to hose the car down while you sit in it to check for leaks.

---
Folding hard top, folding soft top or targa? Which roof is right for me?

There are several types of roof to choose from as manufacturers try different approaches in the pursuit of fresh air at the touch of a button.
The folding hard top is not a new concept. Peugeot's 401 Eclipse in the mid-1930s featured a fully retractable solid roof. The advantages it brings over a fabric roof are a quieter cabin and stiffer body, helping to prevent so-called scuttle shake. A hard-top car is less vulnerable to vandals and doesn't require special cleaning or reproofing.
However, owners will need to care for the  rubber seals that make the roof watertight when closed. As the sun dries them out, enough shrinkage can be caused to create leaks. Vehicle manufacturers supply specialist lubricants to preserve the seals, and these should be applied annually.
Modern soft-top roofs come in a range of colours, which can help you personalise your car. The outer surface needs care to maintain its colour and protect against dirt, sunlight, bird droppings, rain and snow, although applying specialist cleaning products and reproofing formulas is fairly straightforward. If a fabric roof is lowered when wet, crease marks can be left.
The Targa roof, or T-bar, is associated with the Porsche 911 but has been used on other cars too. It is usually a removable panel that clips between the top of the windscreen and the rear of the cabin. The system is cheaper than a folding roof mechanism and doesn't compromise structural strength. The downside used to be that it had to be lifted out by hand, but the latest 911 Targa folds the panel away automatically.