Magic per gallon: the exciting cars you can afford with bargain fuel prices
Cheap fuel for Yule: let's hit the road
---
Published 21 December 2015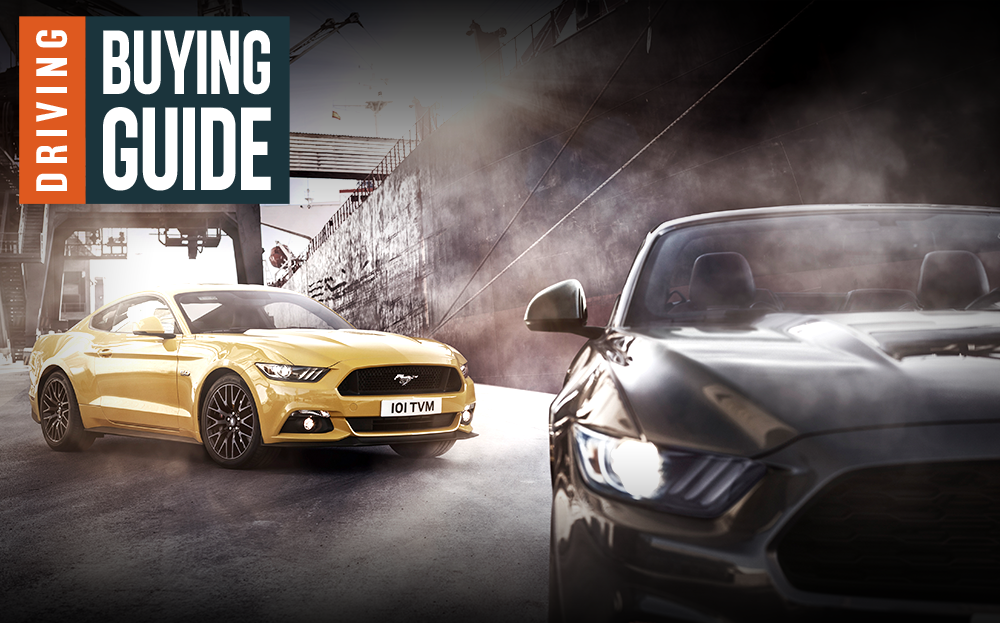 ARE YOU finding Christmas cheer in short supply? For drivers, at least, there's a bit of heartwarming news. The price of petrol and diesel has tumbled and is set to remain low for some time. When millions of motorists take to the road over the festive period, they can do so in the knowledge that they may be paying as little as £1 a litre, compared with more than £1.40 when fuel prices peaked in 2012.
---
Browse NEW or USED cars for sale on driving.co.uk
---
Caused by a global glut in crude oil and a price war between Saudi Arabia, Russia and other oil producers, prices at the pumps are at their lowest since 2009. And analysts expect them to fall further.
So, for the benefit of those who are on the cusp of changing their car, perhaps now is the time to hang up the hair shirt, slip on some string-backed driving gloves and have some fun. Driving has identified the winners and losers of the fuel-price crash.
The price of fun: how we did the sums
Having fun is all well and good, but drivers need to know what will break the bank. To calculate the extra fuel cost of running a less efficient car, we took as a starting point the average annual mileage of a British driver in 2014 (7,900 miles, according to the Department for Transport). Then we worked out the weekly fuel bill for our winning and losing cars using their official combined fuel consumption (rounded down to the nearest whole number) with 100p for a litre of petrol and 104p for a litre of diesel.
Supermini

Peugeot 208 1.6 BlueHDi 3dr (£16,045), 94mpg; typical fuel bill £397.34 a year, £7.74 a week
Mini Cooper 3dr (£15,485), 62mpg; £579.25 a year/£11.13 a week
Weekly fuel bill difference £3.39
When you drive to a country pub to meet friends for lunch and walk through the door, do you: a) tell them what a cracking drive you've just had along winding roads; or b) say you achieved a personal-best fuel economy figure?
If the answer is b) then the Peugeot 208 1.6 BlueHDi is still the car for you. But for the rest of us, the Mini Cooper is surely the small car of choice.
For a start, the Cooper is cheaper, yet its design is far superior to that of the 208 — which is a polite way of saying one is hip and the other is square.
And then there's the way the Mini drives. Its three-cylinder turbocharged petrol engine sounds good; the 208's four-cylinder diesel sounds, frankly, dull. The Cooper is engineered to duck and dive about the place like Benny Hill being chased by women on rollerskates; the BlueHDi has been designed to trickle along like a dripping tap. Would you pay £3.39 a week extra in fuel bills for the better car? Of course you would.
View the Mini Hatchbacks for sale on driving.co.uk
Hatchback
Toyota Auris Hybrid Excel 5dr (£24,395), 72mpg; £498.80 a year/£9.59 a week
VW Golf GTI 3dr (£27,500), 47mpg; £764.11 a year/£14.69 a week
Weekly fuel bill difference £5.10
We're not so bad at maths we can't see that a Golf GTI costs more than a Toyota Auris Hybrid. But a nearly new one doesn't. And after test driving an Auris Hybrid, we suspect any sane-minded driver would conclude that it should only ever be bought by those who care about their company car tax bill above all else.
The Golf looks better, signalling just enough sporting intent without resorting to crass styling. Whereas the Auris looks like, well, nothing really. It's entirely forgettable.
Similarly, the Golf's interior is a far nicer place to be. You won't find more supportive or comfortable seats in any other sports car, and the versatile driving position even accommodates Jeremy Clarkson, who recently bought a GTI.
The steering, suspension, brakes, gearchange and engine deliver a seamless, impressive performance on even the most windy, bumpy road. It feels as though the car has been designed and assembled by one man. By contrast, you get the feeling that all of the ingredients in the Auris were created and bolted together by different people. It's a strangely disjointed car to drive, and not exactly a ringing endorsement of a switch to hybrid power.
View the VW Golfs for sale on driving.co.uk
Estate car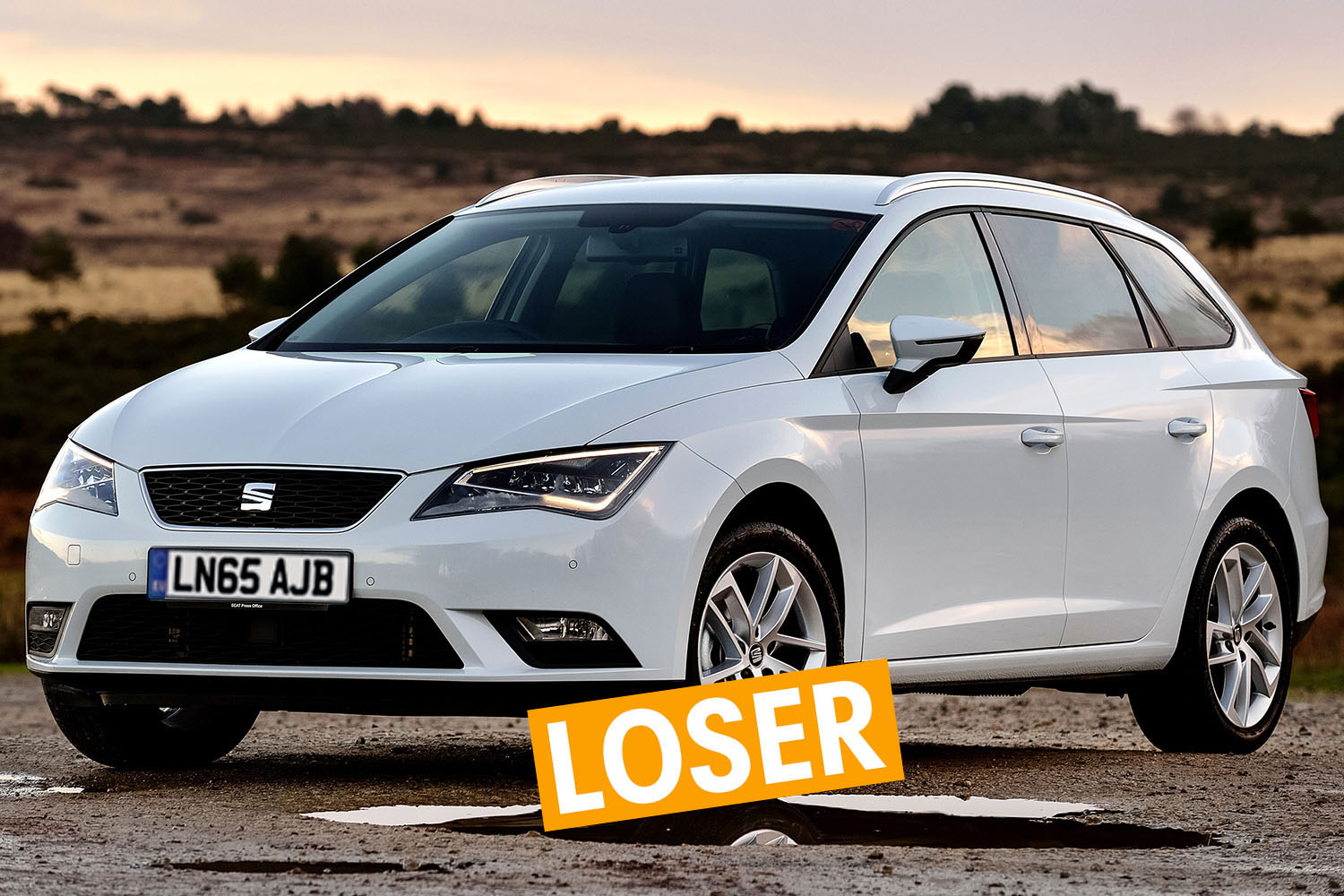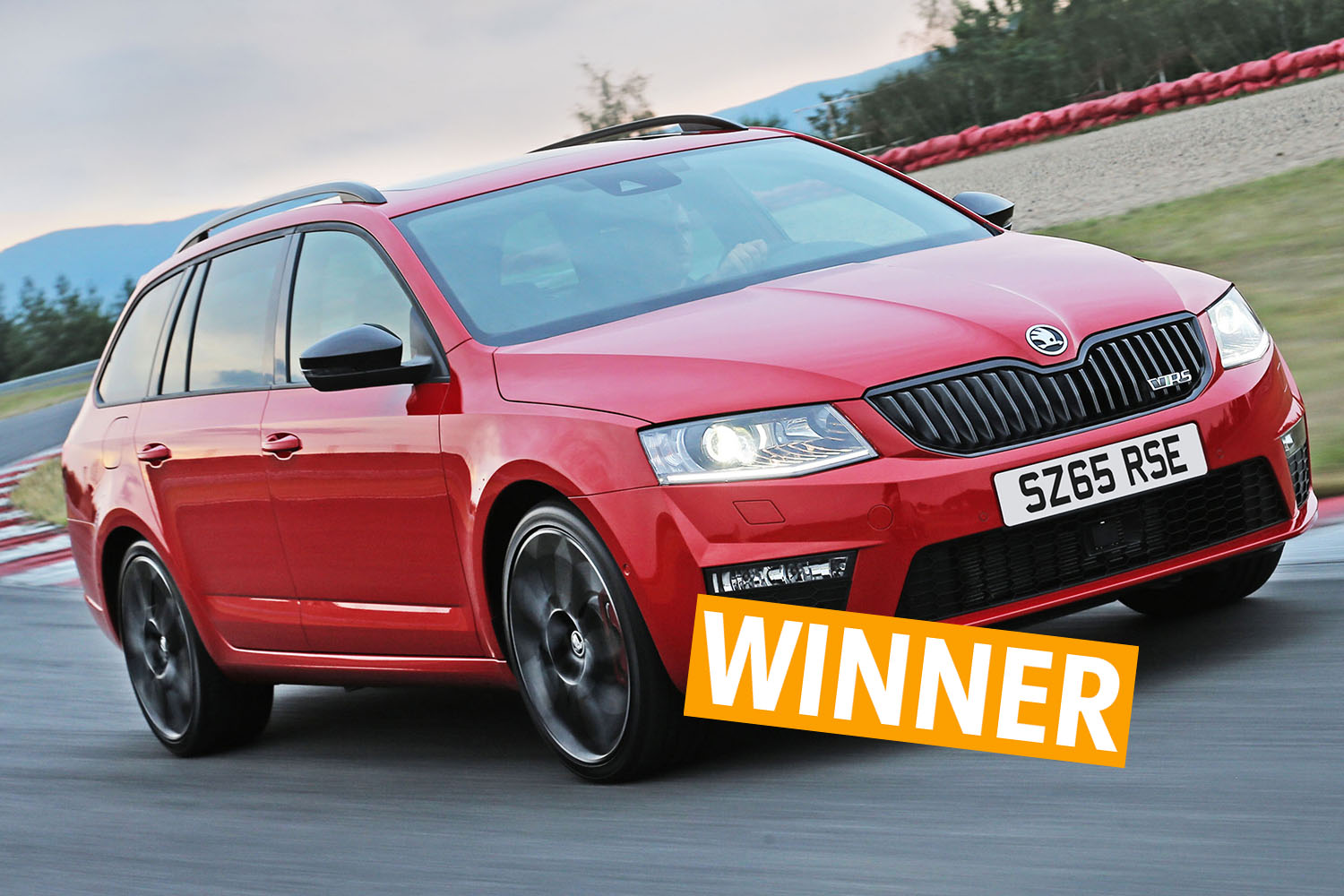 Seat Leon ST 1.6 TDI Ecomotive (£21,385), 78mpg; £478.86 a year/£9.20 a week
Skoda Octavia vRS 2.0 TSI estate (£25,430), 44mpg; £816.21 a year/£15.59 a week
Weekly fuel bill difference £6.39
There is nothing intrinsically wrong with the Seat Leon ST. It's a spacious, practical family estate car with a boot that will comfortably swallow the dog and a pushchair or two. But tell anyone you drive the Ecomotive and you'll sound like someone who's backing Swampy for PM.
As for its performance, well, it has some. That's about all we can say. This is a car that's geared towards going further on a gallon of diesel, and anything that gets in the way of that quest has clearly been considered superfluous. So it moves along like a tortoise out for a Sunday stroll.
The vRS name, on the other hand, hints at performance and its badge is no empty promise: in Driving's recent comparison with the most powerful and expensive estate cars money can buy — the Audi RS 6 Avant and Mercedes E 63 AMG — the Octavia vRS estate proved fastest in a devilish performance test we devised (loading the boot with a bike and pushchair, before blasting from 0-62mph and back to zero).
Its 2-litre petrol engine is positively bristling with muscle, so much so that this estate car is virtually as quick as a Porsche 911 from the 1990s.
View the Skoda Octavias for sale on driving.co.uk
Family SUV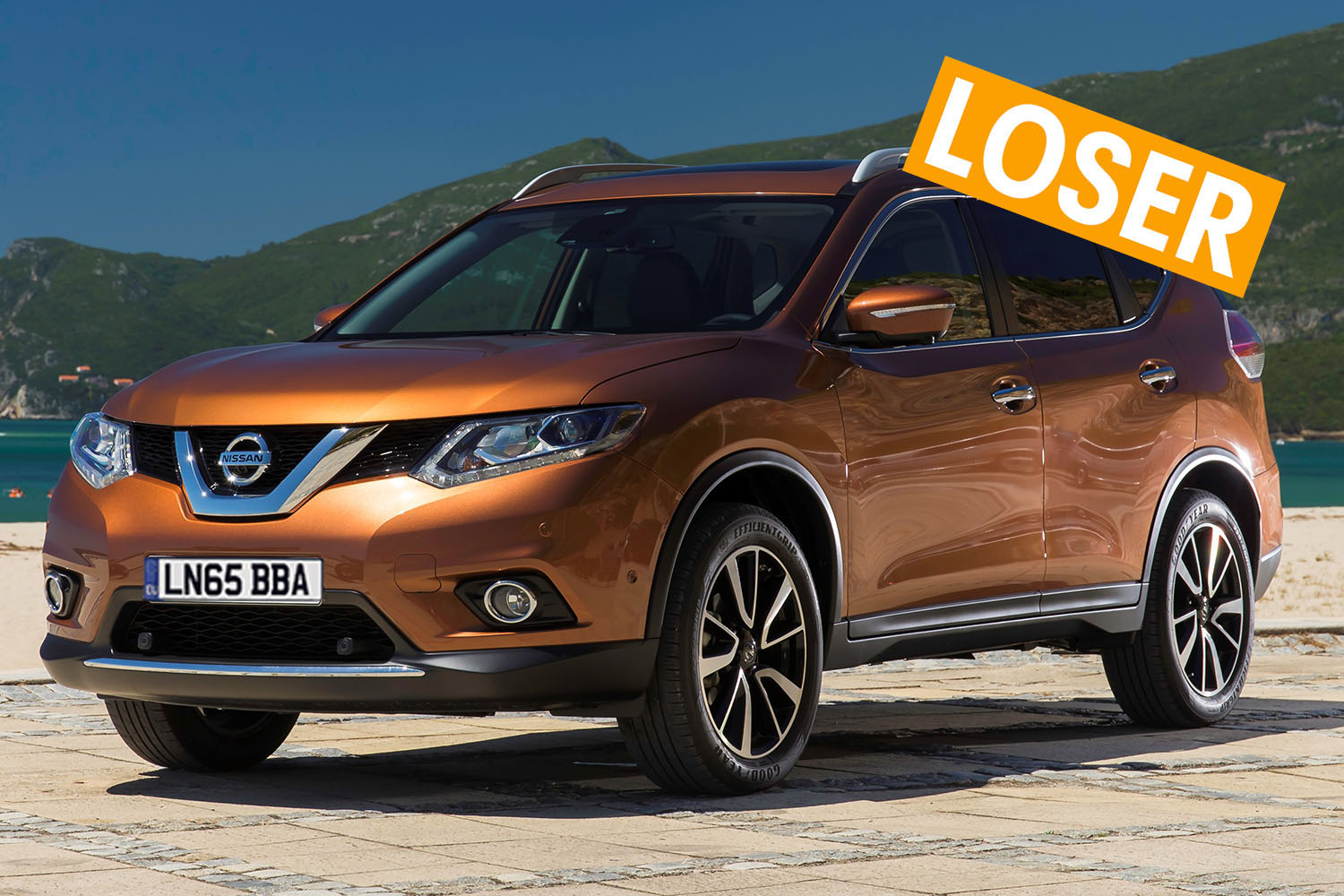 Nissan X-Trail 1.6 dCi Tekna 4WD with seven seat option (£32,720), 57mpg; £655.26 a year/£12.60 a week
Land Rover Discovery Sport 2.0 TD4 (180) SE (£32,210), 53mpg; £704.72 a year/£13.55 a week
Weekly fuel bill difference 95p
From the moment mums and dads drive the Nissan X-Trail out of the showroom and present the seven-seat SUV with the challenge of lugging around a family and their bags, they'll start cursing its engine under their breath.
Before you know it, those curses will have caught on with your children, and at the next school parents' evening, the teacher will be admonishing Mr and Mrs Smith for broadening little Johnnie's vocabulary.
The engine in question is a 1.6-litre, four-cylinder turbodiesel. It has all the muscle of a mouse and smacks of penny-pinching when most rival cars come with 2-litre engines. Yes, it delivers an attention-grabbing 57mpg, but don't fall for it: in a heavy car, you'll be working the engine hard and will struggle to get close to the economy figure.
Instead, test-drive Land Rover's new Discovery Sport. Its 178bhp diesel motor makes for effortless progress and it is up to hauling seven people and some luggage. So the strong possibility is that drivers will actually achieve better fuel consumption in the more powerful car.
That's not the only reason for choosing the Discovery Sport, though. The cabin is smarter, the kids all get a USB-charging port and the whole driving experience is surprisingly modern and un-tractor-like.
View the Land Rover Discoverys for sale on driving.co.uk
Muscle car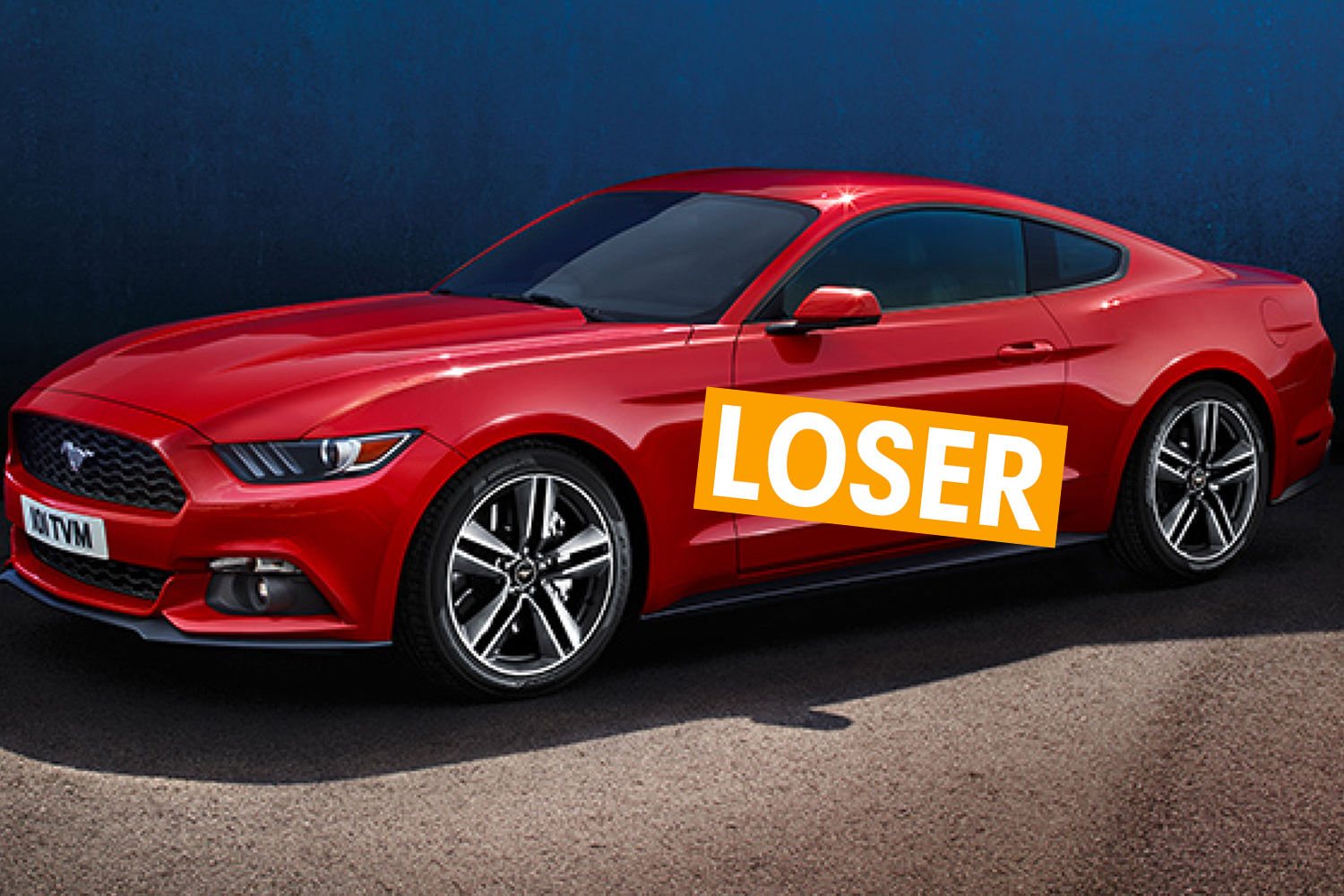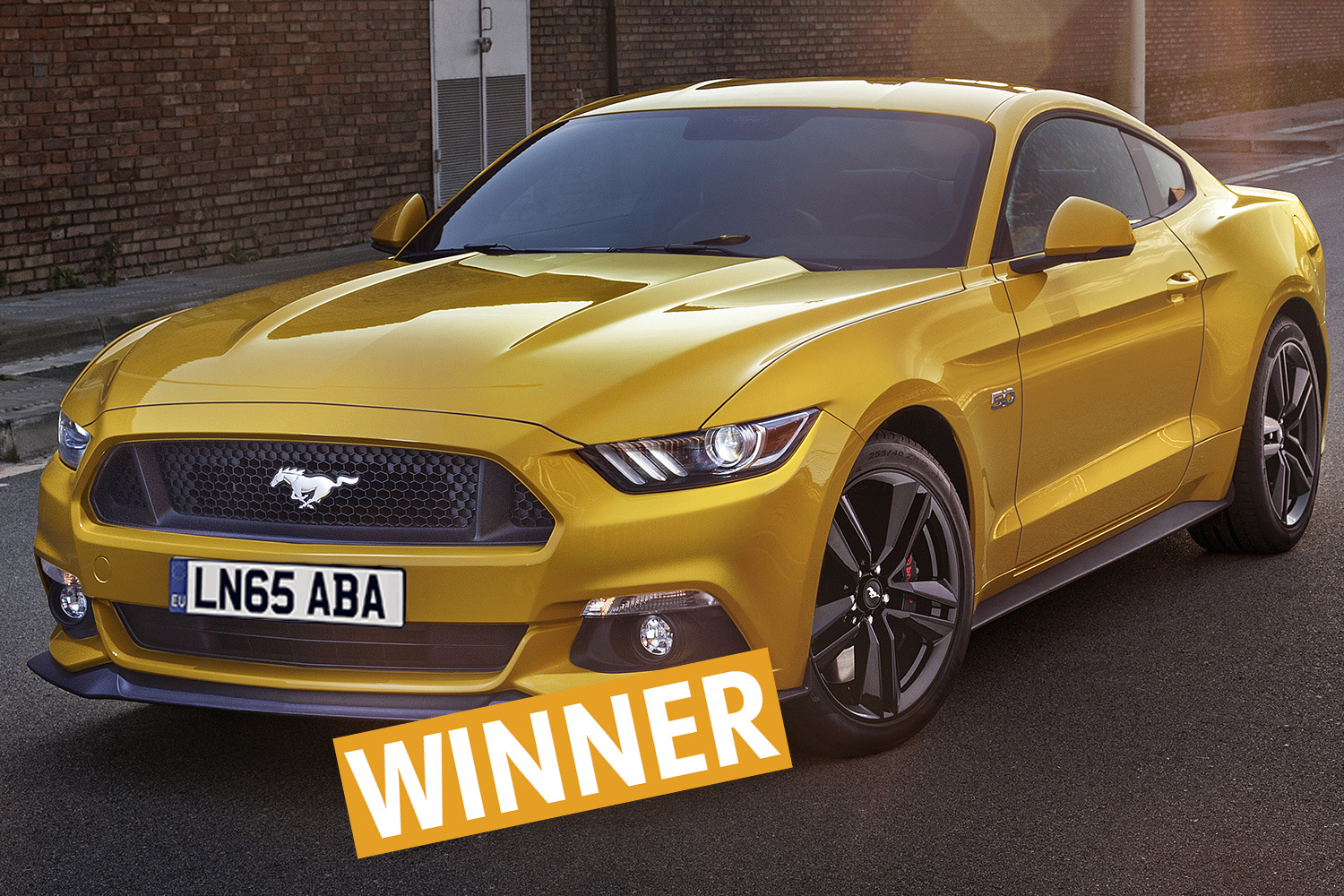 Ford Mustang 2.3-litre EcoBoost (£29,995), 35mpg; £1,026.10/£19.73 a week
Ford Mustang Fastback 5.0 V8 GT (£33,995), 20mpg; £1,795.67/£34.53 a week
Weekly fuel bill difference £14.80
Millions of British drivers have dreamt of owning a Ford Mustang. It's the big-screen Hollywood hotshot — the car that made Bullitt a blockbuster and set the standard for car chase scenes. And now, finally, the Ford Mustang is officially on sale in Britain.
Yet tempering the excitement that the steering wheel is now finally where British drivers have been crying out for it to be — on the right-hand side of the cabin — was the knowledge that, with the price of super unleaded hovering on the wrong side of £1.40, most drivers would be forced to opt begrudgingly for the four-cylinder EcoBoost model (fuel consumption: 35mpg).
But with lower petrol prices, why not go the whole hog and buy the 5-litre V8 version instead? Yes, with 410bhp it might give some drivers wobbly moments on a wet, winding road. But its bargain price — a BMW M4 costs £57,055 — means owners will have money in their pockets to pay for its 20mpg fuel habit. Plus, your children will feel like the coolest kids on the school run. We rest our case.
View the Ford Mustangs for sale on driving.co.uk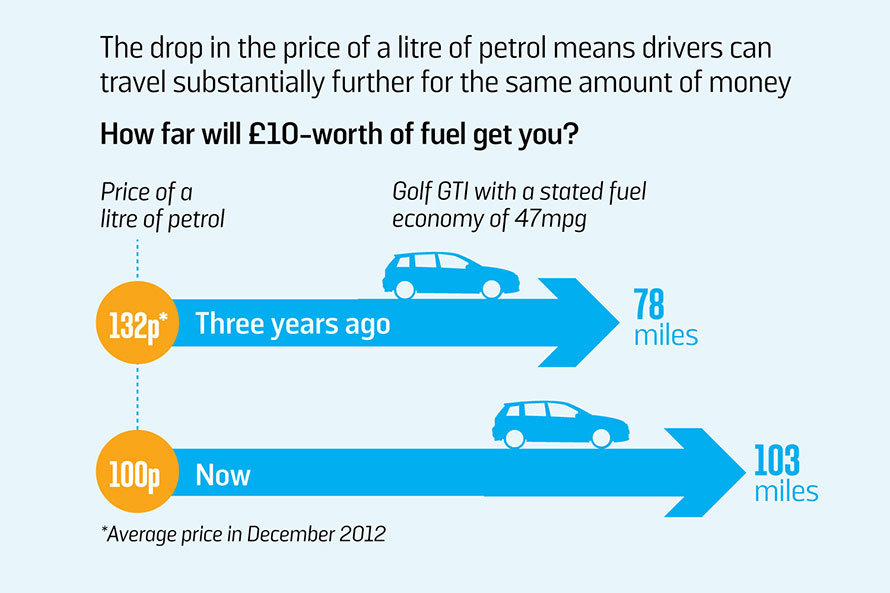 ---
Browse NEW or USED cars for sale on driving.co.uk
---