Is there a magnetic or adhesive buffer strip I could apply along the 'waistline' of my car to prevent car-park dents?
Your motoring problems solved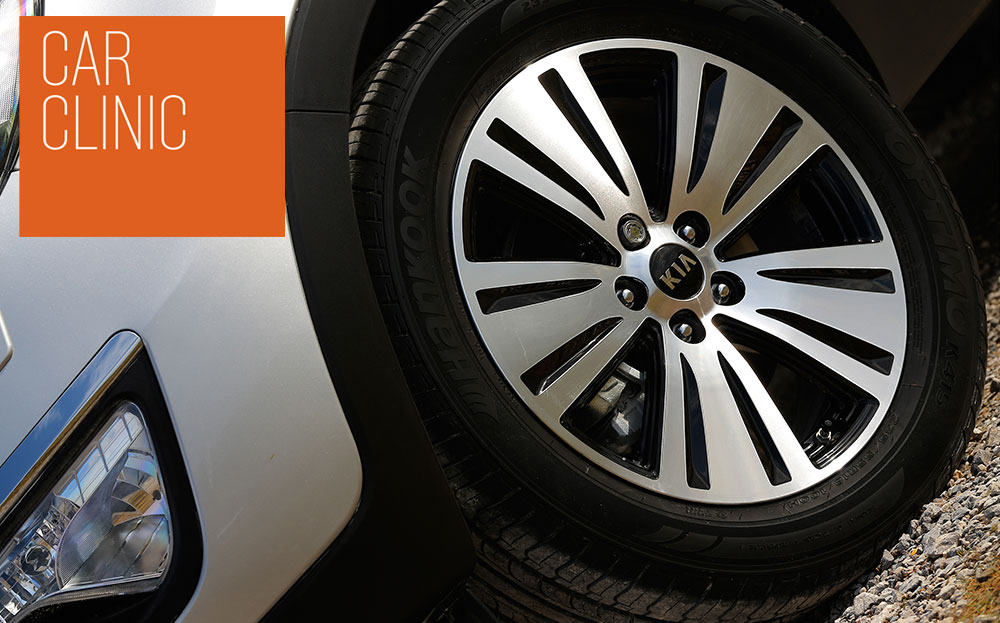 Q. My Kia Sportage, like most modern cars, has no plastic protection strips along the door panels or wheelarches. There are now four minor dents caused by people opening their doors in the next bay of the car park. Is there a magnetic or self-adhesive buffer strip I could apply along the "waistline" of my car to help prevent further dents? BS, Co Antrim
A. Your Sportage is not alone in receiving this kind of damage. Although a small dent in the door may seem minor, it can take hundreds of pounds off the value when you come to sell the car.
Moreover, it gives the impression that you don't take care of the vehicle, and a buyer might think that you take the same attitude with regard to servicing and maintenance.
So, consider buying a set of side-body mouldings direct from your Kia dealer (part number 3W271ADE00). They cost £200 including fitting and are stuck to the lower sections of the four doors.
Alternatively, you could buy some aftermarket body mouldings from a company such as Automotiva (automotiva.co.uk). A set is available specifically for your car for £45. The sections come about halfway up the doors and are simply stuck in place with double-sided tape. The procedure isn't difficult but it does require some care to get the panels exactly level so that they don't spoil the lines of the car. They come in black as standard, or can be custom sprayed by Automotiva for an extra £90.

INSPECTOR GADGET
Dave Pollard has written several Haynes manuals and has tested just about every car-related accessory – read more from Dave here.
GOT A PROBLEM?
Email your question to carclinic@sunday-times.co.uk or write to Car Clinic, Driving, The Sunday Times, 1 London Bridge Street, London, SE1 9GF, with a daytime phone number,
your address and as much detail about your car as possible. We can't reply in person, so don't send original documents or SAEs. Advice is given without legal responsibility.