Should I buy a new or used car?
Probably your first decision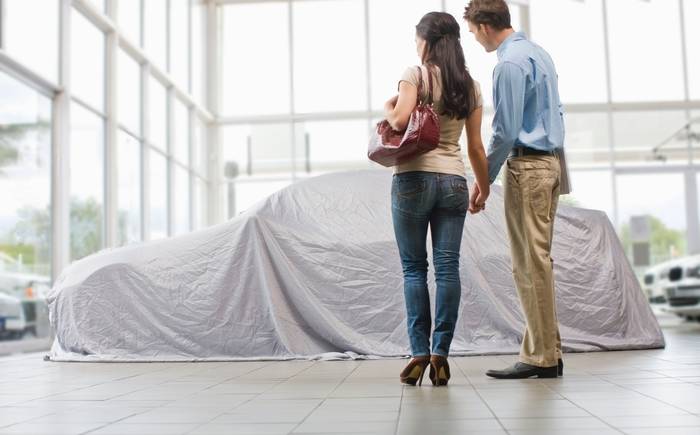 DECIDING WHETHER to buy new or used is probably the first decision you will need to make when it comes to buying a car.
Obviously your budget will be a significant factor but there are other issues to take into account. You need to think about the long-term costs of ownership, the support and backup you're after, how you're going to pay for your car and what sort of deals are on offer.
Once you've read our sections below, you should be ready to decide.
Something for company car drivers to bear in mind: a company car is taxed at the same rate whether it is new or used, so try to twist your boss's arm into buying you a new one.
---
Don't know your BHPs from your MPVs? Click to take a look at our car jargon buster
---
Buying a new car
Manufacturers are desperate to attract new-car buyers and will offer all sorts of special deals and incentives to encourage them to sign on the dotted line. Some of these are gimmicks (you are not going to buy a new car simply because the dealer says he will throw in a pair of rubber floor mats) but some, such as free roadside recovery, can add up to a decent saving over the years.
In with the deal
Car makers are increasingly offering packages in which you pay a fixed amount for routine service work at their franchises for, say, the first three years. This protects you against price rises, and packages are usually transferable to subsequent owners improving the car's appeal should you choose to sell it later.
Work out the value of other extras such as free breakdown cover and roadside assistance, and whether they provide the level of support you need. If you are buying your car on finance (see How should I pay for my car?), look for incentives such as 0% APR or a deposit contribution.
Lower running costs
New cars are invariably more efficient and buying the latest model could save you pounds at the pumps. Lower carbon dioxide emissions mean lower tax bands, and having the latest safety and security equipment could lower the cost of your insurance.
Warranties
An individual manufacturer's guarantee works alongside the Sale of Goods Act, which gives buyers rights if the car is not as described at the time of sale, not of satisfactory quality or not fit for purpose. In reality it is extremely difficult to reject a vehicle after you have bought it.
A new-car warranty is more valuable. This will cover you for mechanical faults, manufacturing defects and breakdowns but not for "consumable items" subject to normal wear and tear such as brake pads and tyres, nor for damage caused by your driving style or an accident. Mileage limits are usually applied to warranty cover and there may be different limits for different parts of the car ‒ say, three years for its audio system and 10 years' cover against corrosion.
Check terms and conditions carefully for anything that may invalidate your warranty, such as using the car for track days or as a taxi, or deactivating features such as stability control, and be aware that fitting after-market accessories or carrying out modifications could also affect your cover. Also check whether the warranty is the type that lists what is included or what is not.
Under EU law you do not have to have your car serviced by franchised dealers to maintain the manufacturer's warranty but in the event of a claim you will have to prove that the garage you used worked to a comparable standard and used comparable parts ‒ which may be disputed. Bear in mind also that some aspects of a warranty ‒ such as so-called lifetime anti-corrosion guarantees ‒ may require annual inspections at a franchise.
Think long term
Depreciation (loss in value) is the single largest cost in running a new car. The effect is steepest in the car's first 18 months or so, slowing down after two or three years but never going away. If you're planning to keep your car 10 years then buying a new car begins to make sense since you will not experience waves of successive new-car depreciation. If you're likely to want to change it regularly, then you should always choose the most in-demand versions to minimise its impact.
One of the delights of buying a new car is choosing exactly the equipment and trim you want ‒ why put up with someone else's taste? Beware, though: some options are worth more than others. For example, parking sensors on large MPVs are a wise investment but options such as panoramic glass roofs cost a fortune new but do little to stem depreciation. Some options are vehicle-type specific. A factory-fitted towbar adds to the value of a used 4×4 but reduces the value of an estate or hatchback because buyers worry the car has been placed under extra strain from towing heavy trailers.
Buying a used car
You don't have to be a cheapskate ‒ or skint ‒ to see the advantages in buying a second-hand car. Even if it's nearly new, someone else has already borne the brunt of its depreciation and any teething troubles should have been rooted out. With many more places to buy used than new, there's more scope for shopping around and bargaining.
Work out your budget, do your research on prices and check out our car reviews to find out what common faults and problems to look out for in the models you're considering.
---
Search for and buy your next car on driving.co.uk
---
The risk factor
Cars are much better built and more resistant to corrosion than they were 15 years ago, and tighter regulation of the used-car and insurance industries has reduced the number of accident write-offs and stolen cars making their way back onto forecourts.
There are still risks, of course, but a simple data check will reveal whether a car has been registered as an insurance write-off, whether it has been stolen and whether it is in fact the property of a finance company because the previous owner still owes money on it.
Data checks are available online. Perhaps the best-known provider is HPI, which is used by motoring organisations including the AA and the RAC. The Directgov website gives the contact details of five other such companies.
If you're not confident in your ability to discern a peach from a lemon and have no mechanically minded friends, consider having a car inspected by an independent vehicle engineer. The AA, the RAC and others offer inspection services and full written reports, or a trusted local mechanic could give it the once-over.
A nearly new car will still have the remainder of its original warranty (which could cover it for up to seven years, depending on the brand) though some aspects may apply to the first owner only. Cars sold through a main dealer, a manufacturer's "approved used" scheme or a large-scale independent retailer will probably be sold with a long checklist of components and functions that have been passed as sound.