10 funky cars for summer fun costing less than £7,000
A little lolly buys a lot of car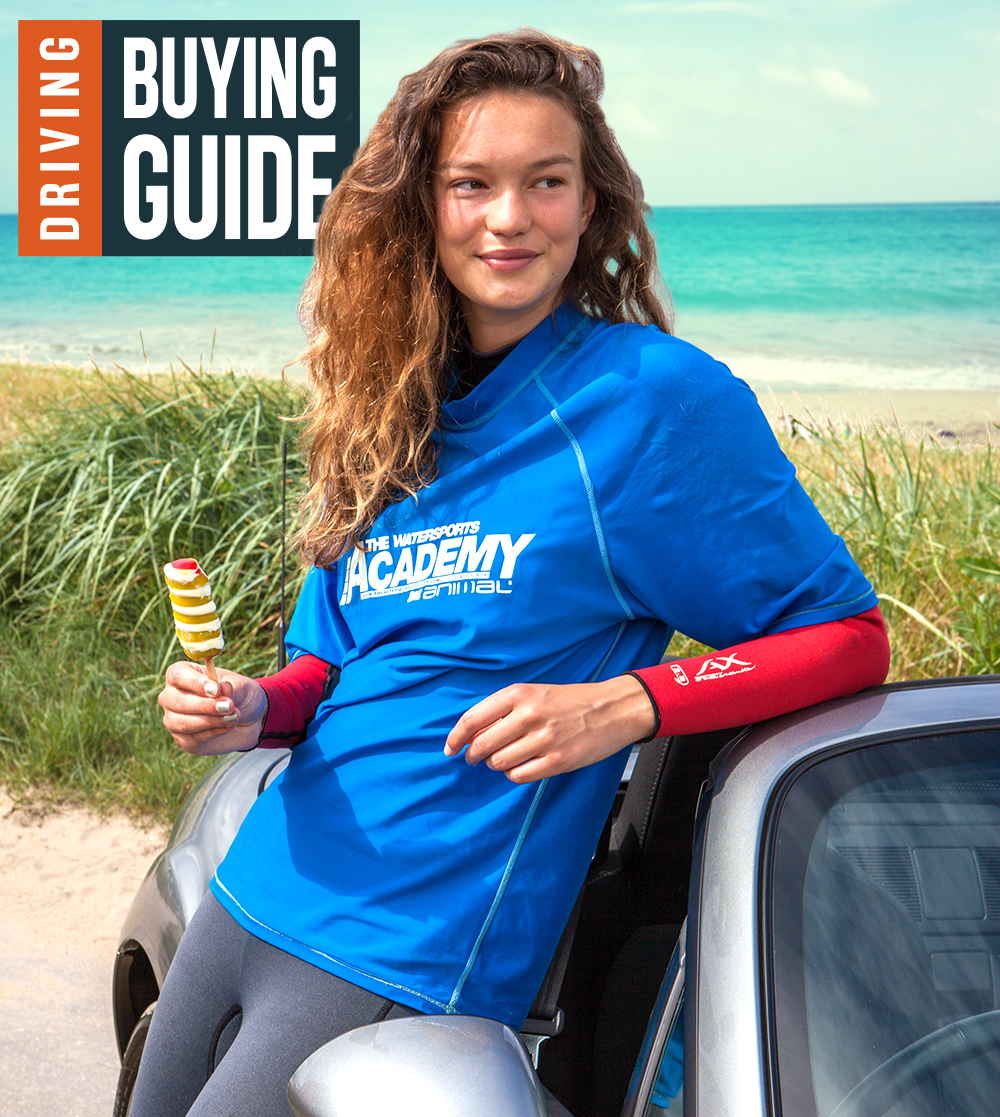 MX-5 kindly supplied by Magna Mazda, Poole (magnamazda.co.uk)
---
PICTURE the scene: the sun is out, the roof is down and you're at the wheel of an Aston Martin Vanquish Volante heading to Monaco for a little early evening refreshment. A ribbon of flawless tarmac curves towards the horizon and nothing but the roar of the ocean waves and the V12 engine disturbs your concentration.
---
View all convertibles for sale on driving.co.uk
---
Dream on. For most people this is a scene confined to the pages of an Ian Fleming novel, or an advert for a watch that costs more than your house. But it doesn't have to be that way. Use a little imagination and even less cash and you can find dozens of cheap and fun second-hand cars that recreate that feeling even if you aren't a super-spy with a six-figure expense account. Taking a Mini roadster to Margate might not have the ring of taking an Aston Martin to Monaco, but it can be almost as much fun.
We've rounded up 10 cars to suit all tastes. So whether you're the sort of driver who believes they're a distant relative of the Stig, a parent who hasn't given up on driving thrills just yet or someone who prefers a car that can get them to places others can't, we have searched the classifieds of driving.co.uk and found the answer.
Porsche Boxster (986)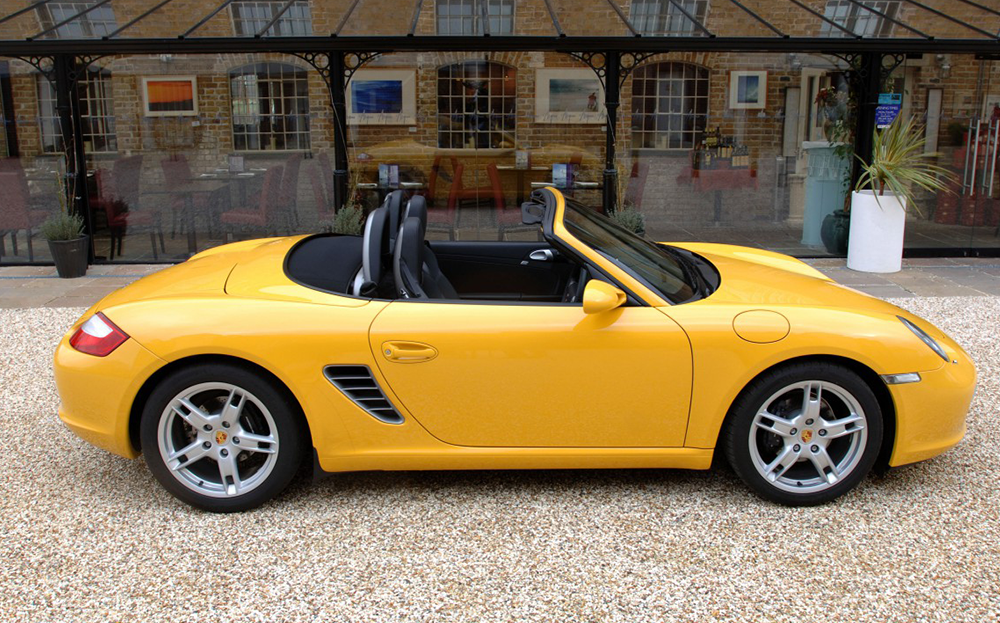 Years made: 1996-2004
What buying guide to fun cars would be complete without a Porsche roadster? Porsche's entry-level car takes some beating as an all-round performer that won't clear out your bank balance faster than its 0-62mph time.
It's in plentiful supply, so prices are surprisingly un-Porsche-like, and there are lots of specialist garages that know the famous German sports cars inside out but will charge less than half the price of a franchised dealer for labour. So all you have to do is ensure the tyres, brakes and exhaust — the three most expensive wear-and-tear items — have plenty of life left in them and bills should be as manageable as the car's cost: about £6,000 for a clean, early first-generation Boxster.
With a flat-six engine behind the two seats, the car has a poised feel through twists and turns that would humble a 911 of the period. You can choose between 2.7 and 3.2-litre versions, depending on how power-hungry you are, but either sounds terrific.
Toyota MR2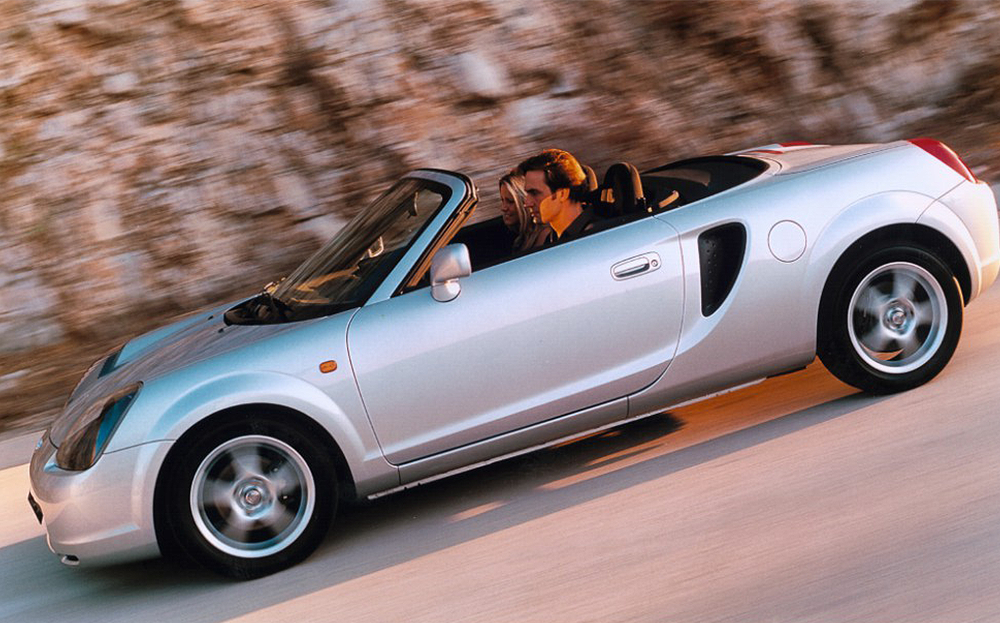 Years made: 2000-06
The MR2 has always played poor relation to the Mazda MX-5 and the Lotus Elise in the budget sports car stakes. And it is true that it lacks some of its rivals' charm and chuckability.
But perhaps it is time to give the Toyota a second chance. It might not be the most attractive car but because its engine is behind the two seats and drives the rear wheels, the MR2 tackles a winding road or racetrack with the poise and delicate touch of the Lotus. However, unlike an old Lotus Elise (which, incidentally, would cost twice as much as a nice MR2), the interior isn't as basic as a bothy but as plush and comfortable as a Mazda MX-5.
As ever, it pays to do your homework, as the 1.8-litre four-cylinder engine of models built before 2003 is reported to suffer wear-and-tear problems that allow oil to escape from the engine and ultimately cause a complete failure. Oil loss, a lack of power or nasty noises from the engine bay are telltale signs that all is not well. Otherwise it is hard to think of a car that offers more fun for your pound.
Abarth 500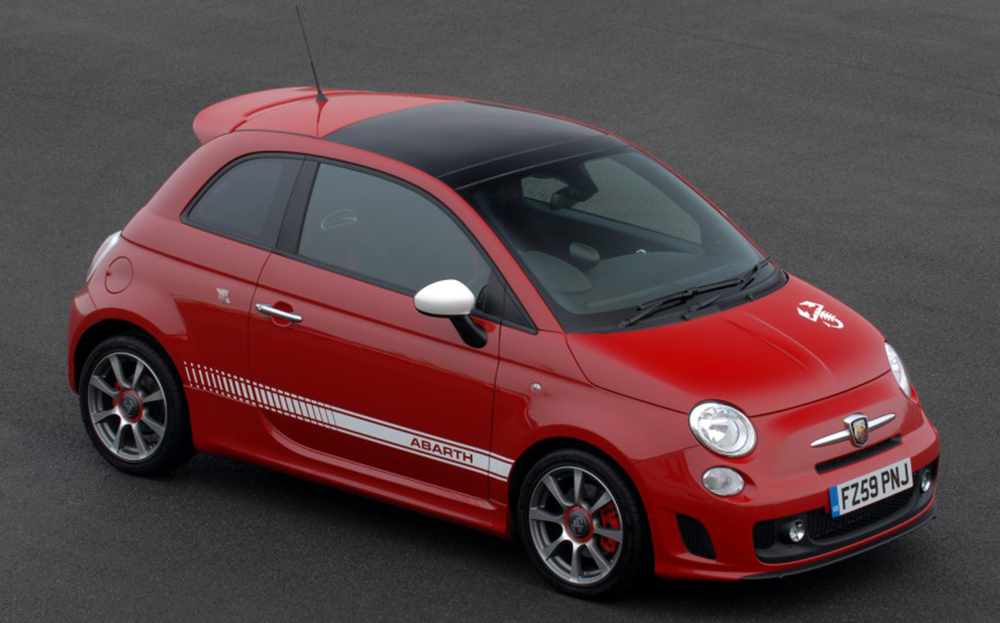 Years made: 2008-present
We're all agreed that the Fiat 500 is a cute, cuddly sort of car. But those looking for performance more on the double espresso scale will be much happier with the Abarth version.
After Abarth's engineers finished fiddling with the 500, it emerged as a nutty yet endearing little machine that reminds you of the Ewoks, the furry little critters from Star Wars that looked cute but could fell a stormtrooper. The 1.4-litre turbocharged engine and sports exhaust emit all manner of snorts and growls, and the quick-acting steering and firm suspension set the short little chassis darting from corner to corner with a slightly overzealous enthusiasm. Its firm ride may not be to all tastes but its sense of fun more than makes up for that.
Like all 500s it isn't particularly cheap even second-hand, but the fact that a new version is going on sale in September (see First Drive) means prices should start to slip. It's a tough little cookie with the most common problem being the optional stickers flaking off.
Mazda MX-5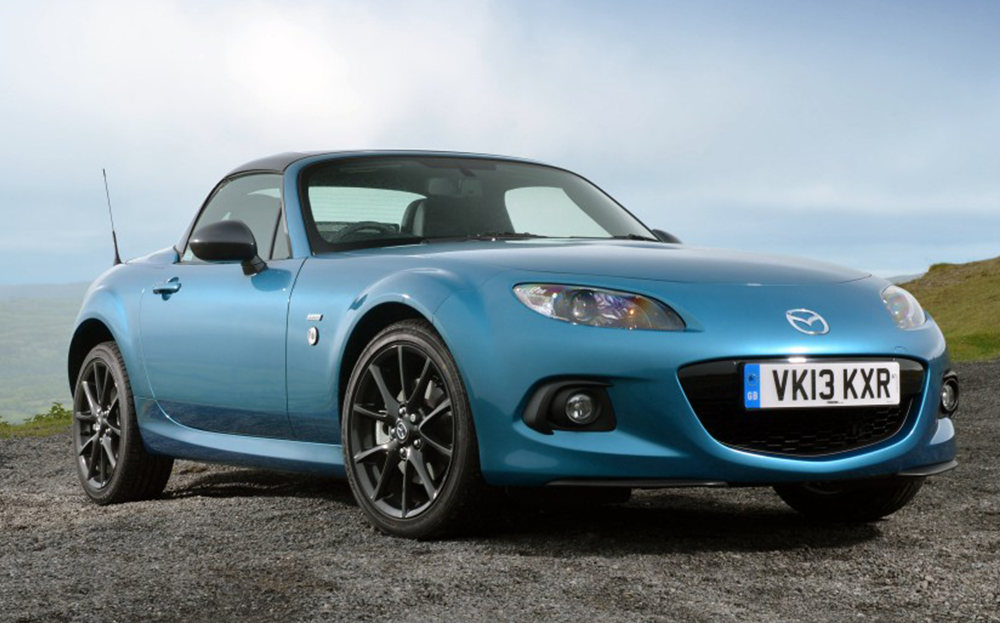 Years made: 2005-present
This two-seat roadster first appeared in 1989 and was an attempt to capture the spirit of the late, great (well, some not so great) British roadsters of the 1960s and 1970s. It managed to do just that, while not coming to a halt in a cloud of steam on the A303.
The manually operated fabric hood can be dropped in seconds and the revvy 2-litre engine, precise gearchange and nicely balanced roadholding offer simple pleasures even at low speeds. The cockpit is snug and there's even enough room for a week's worth of luggage in the boot.
Pick a third-generation model if you don't fancy being saddled with a car that's going to need a fair bit of money to be spent to keep it soldiering on. That said, MX-5 specialist garages suggest that buyers of any used model have the oil changed for the engine, gearbox and differential, which should ensure a long and healthy operating life. If you're taken with the more expensive model with a folding hard-top roof, ensure there's no judder as the mechanism raises or lowers, because that could signal impending failure.
Renault Clio Renaultsport 197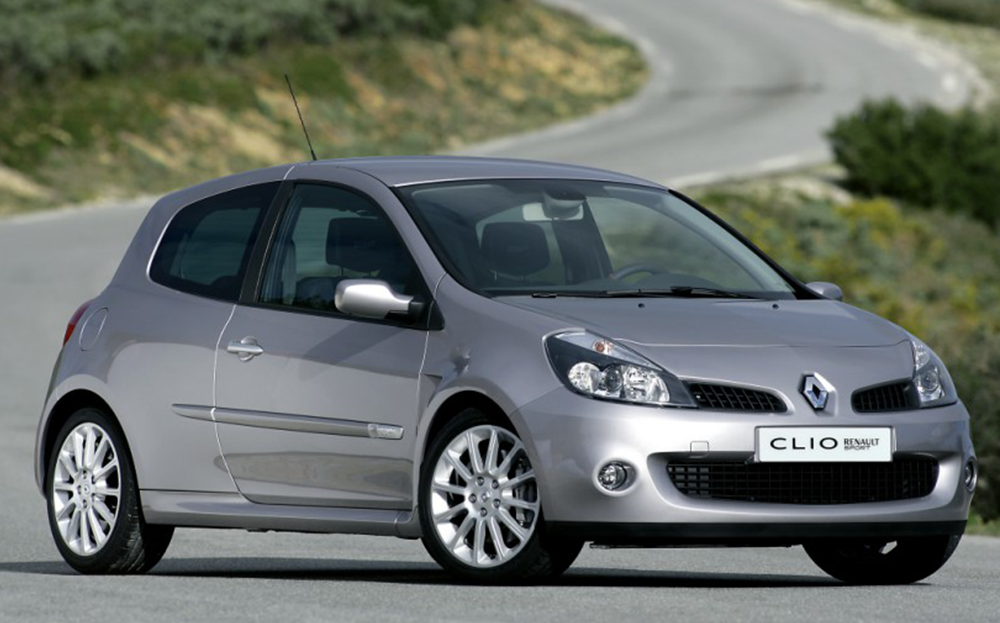 Years made: 2006-12
With its hot-hatch looks, deeply sculpted seats and tuned 2-litre engine, the Clio Renaultsport is something of a boy or girl racer's dream. And this version is from the old school. The engine doesn't have a turbocharger, meaning driving it well requires you to work the gearbox hard. Get it right and it's a hoot.
With so much choice on the used market, look at lots and test drive as many as you can before you commit to buying one — and always check that the cambelt and auxiliary belt have life left in them; they should be changed every five years or 72,000 miles. Pick the right one and you'll own one of the most satisfying hot hatches ever to smoke its front tyres.
Audi Cabriolet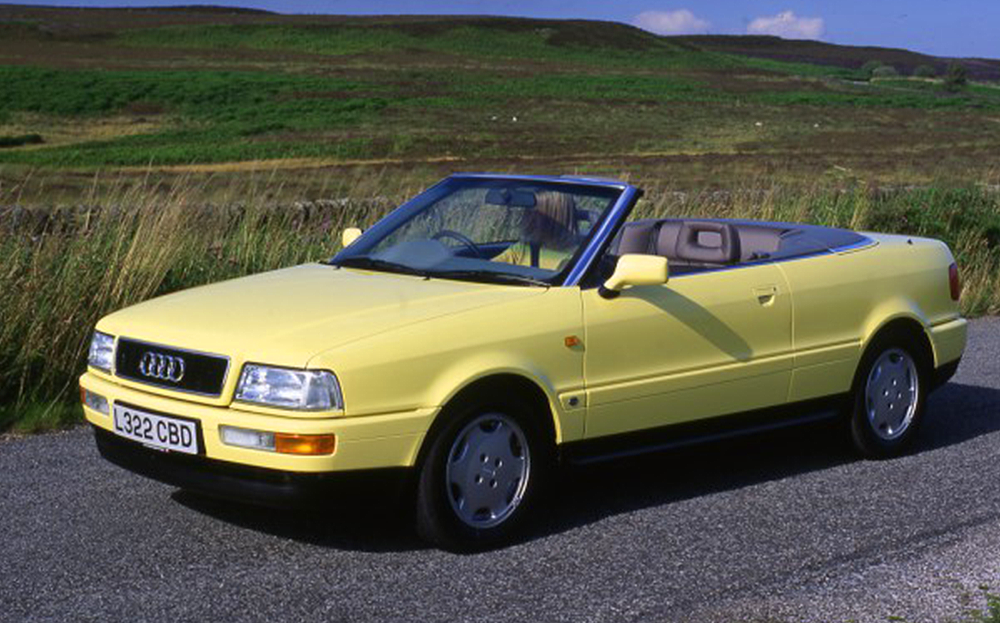 Years made: 1991-2000
If your definition of fun is dropping the roof on a soft top, turning up a classic Fleetwood Mac album and pointing the nose of the car in the direction of the coast, then check the classifieds for an Audi Cabriolet, the car that was the 1990s choice of discerning drivers, including Diana, Princess of Wales.
She could often be spotted zipping about London in her 2.3 E model, hood down, nervous protection officer in the passenger seat and a young William and Harry giggling in the back. And although it's getting on in years, the Cabriolet still looks elegant and smooth while its interior — as tough as a tank's but with rather more creature comforts — was built to last. As it was the first Audi soft-top, the engineers were instructed to go to great lengths to make it as safe as possible, and the windscreen frame was reinforced to support the weight of the car should it roll over. The fabric hood folds away to store beneath a flush tonneau cover. Some may find models with the 1.8-litre four-cylinder engine rather weedy. Diana drove a version with a 2.3-litre five-cylinder engine, rather a good choice.
Skoda Octavia vRS estate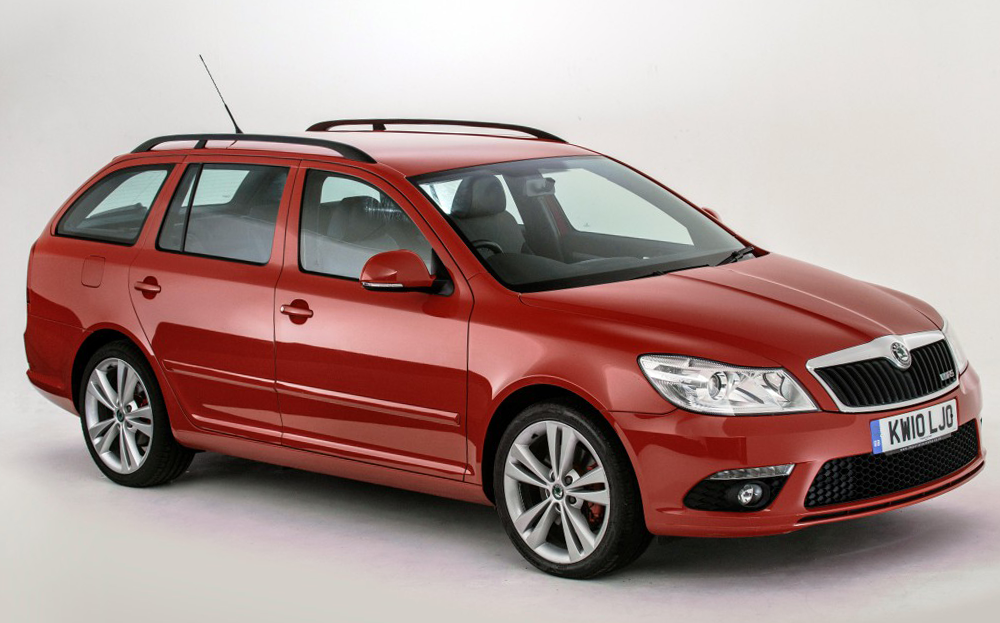 Years made: 2005-13
Need a fun car that all the family can comfortably fit in? Look no further than a second-hand Skoda. Before cynics scoff at the mention of fun, comfort and family in the same sentence, they should drive an Octavia vRS estate. Here is a car that can carry the children in the back, a pushchair and the dog in the boot and bikes on the roof, yet take it all out again and the vRS has the performance to give a Golf GTI a run for its money.
That's because it shares its turbocharged 2-litre 200bhp engine with the GTI and comes with lowered suspension with sporty spring and damper settings. So, far from feeling like a barge at sea, this capacious estate — with a 580-litre boot — makes a surprisingly good fist of entertaining the driver when the rest of the family are elsewhere.
Go for the second-generation Octavia vRS, which was a big improvement on the first model — bigger, more comfortable and more capable in all driving conditions. There was a diesel version, but if it's fun you're looking for, stick with the petrol model.
A full service history is essential and check that the cambelt and water pump have been changed, or you could face a hefty bill.
Morris Minor Convertible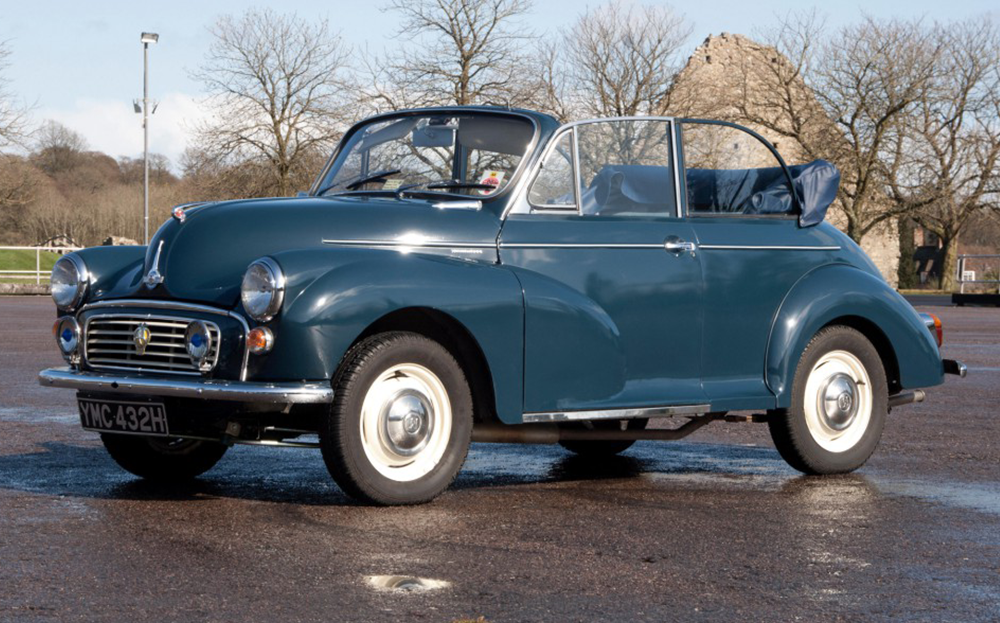 Years made: 1948-69
Want to make an entrance at any motoring event on the calendar? Then forget about turning up in something with a powerful engine, loud exhaust and bits of bodywork made from unobtanium; you need a Morris Minor convertible, a car that's far more likely to turn heads and raise a smile than any pampered, million-pound hypercar.
Values of the Morris Minor, an icon among British cars that lives in the shadow of the Mini, haven't been overly affected by the recent gold rush that has seen investors moving their money into the classic car market. For instance, how does a nicely turned out, one-owner example with just 55,000 miles on the clock sound for under £7,000?
Originally referred to as a "tourer", the drop-top Moggie conjures up images of leafy lanes and sleepy pubs, and with a modest 1.1-litre engine, simple mechanics and skinny tyres, it shouldn't cost much to keep in tip-top condition for weekend drives.
Mercedes SL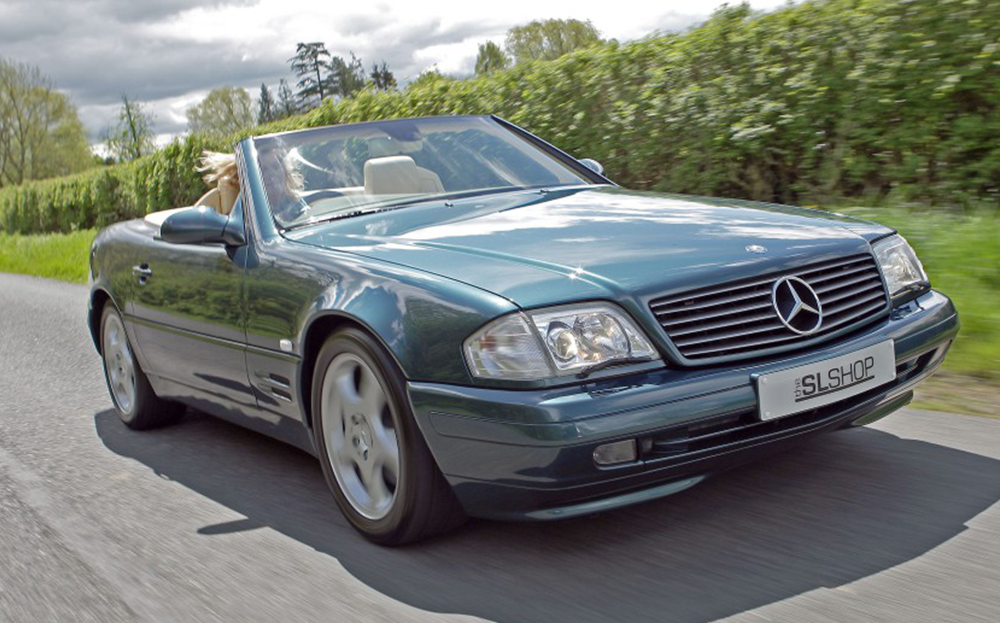 Years made: 1989-2002
Psst. Want a tip on how to make some money and have fun at the same time? Buy a 15-year-old Mercedes SL, take it out of the garage for a drive on Sundays and high days, keep it serviced, and in another 15 or 20 years it will be worth a modest fortune.
Don't believe it? Well, the SL in question would be the R129, which was sold throughout the 1990s. It currently languishes at around £6,000 for a car with just under 100,000 miles on the clock. The version before it (known as the R107) costs roughly three times as much and it is only a matter of time before this one catches up. It is a lovely thing for touring verdant byways or holidaying in the south of France. The SL 600 and SL 500 have big V12 and V8 engines that drink fuel, whereas the SL 320 and SL 280 have six-cylinder motors that don't hammer drivers' wallets quite so harshly and usually aren't as expensive to fix should they go wrong.
In its day this was the flagship Mercedes roadster and, as you would expect, luxury comes as standard. The car also includes some (at the time) cutting-edge innovations such as an automatic roll-over bar, which springs up to protect occupants in the event that the car tips over, and seats with integrated seatbelts with tensioners and height adjustment, a novel feature for soft-tops of the era. The car is well built and sturdy but check the electrically operated hood, which has been known to malfunction.
Subaru Impreza 2.5 WRX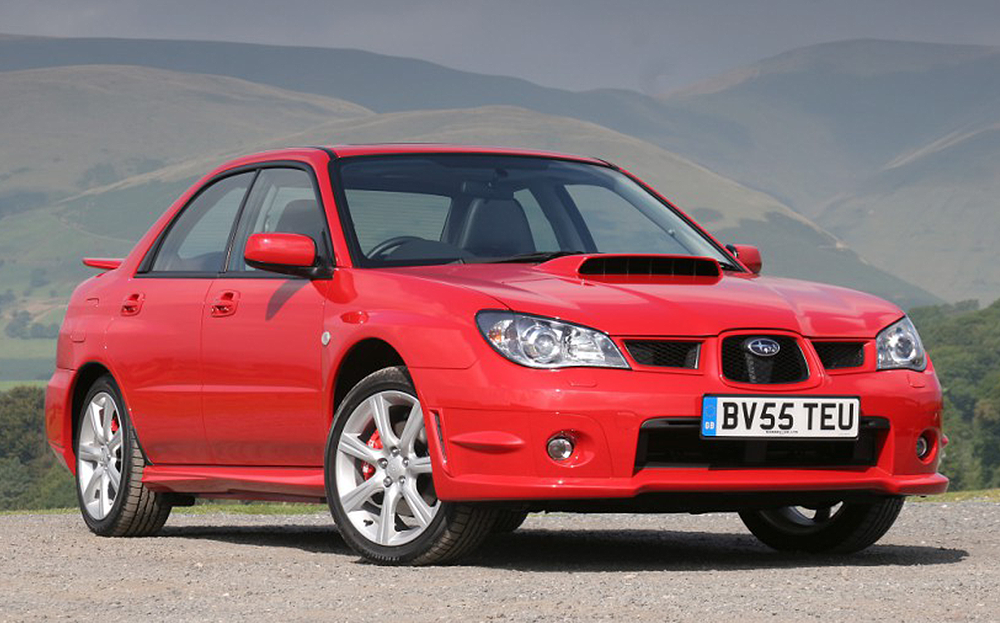 Years made: 2005-08
It's not blessed with good looks and its unrefined nature won't do an aching head much good at the end of a long day in the office, but on a winding road and under wet and wild skies, it's hard to beat the tenacious hold an Impreza WRX has on the road.
By the time the 2.5-litre model went on sale in 2005, the car had earned a reputation as one of the fastest things on four wheels. The secret was a low centre of gravity, thanks to a flat-four turbocharged engine and permanent four-wheel drive. Unfortunately, for the majority of drivers the Subaru brand held all the appeal of a public lavatory — useful in an emergency but you wouldn't want to spend all day there.
The car has a reputation for being as tough as old boots, but the cambelt should be changed at five years or 60,000 miles. And while not as sophisticated as a contemporary Audi or BMW, that has its advantages, with few electronic gadgets and gizmos to play up.
---
View other BUYING GUIDES
Read our latest car REVIEWS
Browse the NEW and USED cars for sale
---