10 family cars that make life easier for parents
Mucky pups will love to hop aboard
---
Published 01 February 2016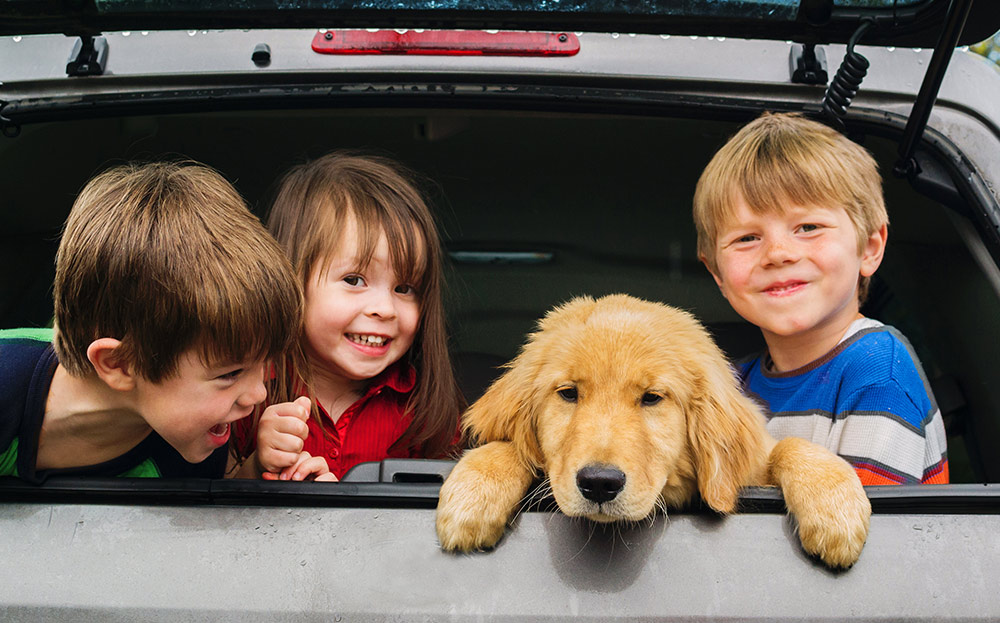 YOU can make a car fast, stylish or frugal. But how do you make it childproof? If the engineers and designers have cut corners, children will quickly and mercilessly expose any shortcomings like a toddler removing the wheels, wing mirrors and aerial from a toy car.
The answer is that you can't. But what car makers can do is go the extra mile and make a car that delivers more than the basics when it comes to catering for family life — whether it be designing a people carrier that doesn't look as dull as a bumper pack of nappies, or keeping the children's tablets fully charged and safely stored.
Here, then, are the family cars where winning features that make life for parents that little bit easier are included as standard — or, at the very least, are a box to be ticked on the options list.
Citroën Berlingo Multispace

STARTING PRICE: £13,355
SPECIAL TRICK: Plenty of storage
OUR PICK: Berlingo Feel BlueHDi 100 manual, £16,040
The Berlingo Multispace is cheap, cheerful and as child-friendly as a crèche. So no matter what your children throw at it, you won't feel the need to reach for the wet-wipes after every journey.That's not all. It has inbuilt storage — something, as every parent knows, that is essential for hiding the mountain of kids' clutter that they will insist on bringing with them.
There are compartments in the floor and, more impressively on the Feel trim level and above, aircraft-style overhead cubbies. Citroën calls it Modutop, a posh way of saying there's a plastic shelf in the roof that stores teddy bears, headphones and story books — and even includes inbuilt lighting and ventilation.
Needless to say, this brings complications of its own: remembering who left what where. But not even Citroën's designers can solve that problem for parents.
Find a new model on driving.co.uk
View the used Citroën Berlingo Multispace for sale on driving.co.uk
Skoda Superb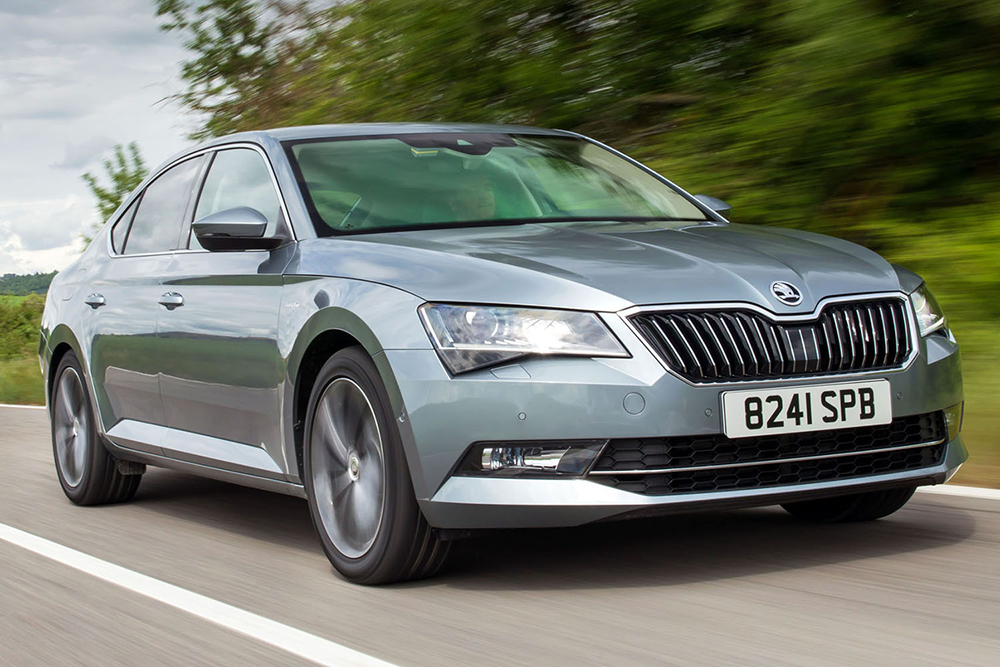 STARTING PRICE: from £18,640
SPECIAL TRICK: Stowed umbrellas
OUR PICK: Superb SE 2.0 TDI 150PS, £22,090
The law of sod dictates that it will start raining halfway into any car journey and mums and dads will realise they've left their umbrella and waterproof coat at home. Once upon a time, the way to get around this was to a) turn back; b) buy a new raincoat/umbrella; or c) be driving a £318,120 Rolls-Royce Phantom fitted with umbrellas in its doors.
Someone at Skoda saw this as an opportunity to give the people what they want: luxury features at sensible high-street prices. So the Superb's signature feature — on SE trim and above — is a pair of umbrellas, each stored perfectly within reach inside the frames of the front doors. Parents need never cower in the face of bad weather again; if only the same could be said for their little ones' tantrums.
Find a new model on driving.co.uk
View the used Skoda Superb for sale on driving.co.uk
Citroën C4 Picasso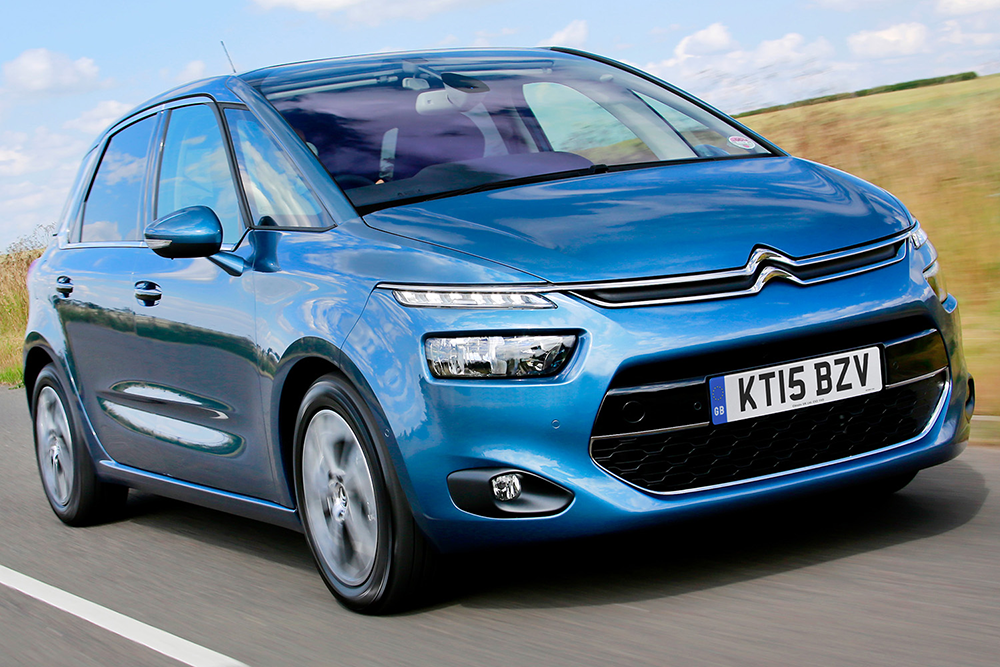 STARTING PRICE: from £18,270
SPECIAL TRICK: Practicality and style
OUR PICK: C4 Picasso BlueHDi 120 S&S automatic, £22,135
When most MPVs look as appealing as a bumper-size pack of nappies, is it any wonder so many parents are choosing the C4 Picasso — a car that does more than most to live up to its namesake? It is one of the very few people carriers that doesn't look as if it has been designed with all the charm of a garage, yet remains just as practical as the best.
For example, the three rear seats all come with Isofix mounting points. With a bit of cursing under their breath, it should be possible for parents to securely fasten three child car seats in place.
Find a new model on driving.co.uk
View the used Citroën C4 Picasso for sale on driving.co.uk
Honda Jazz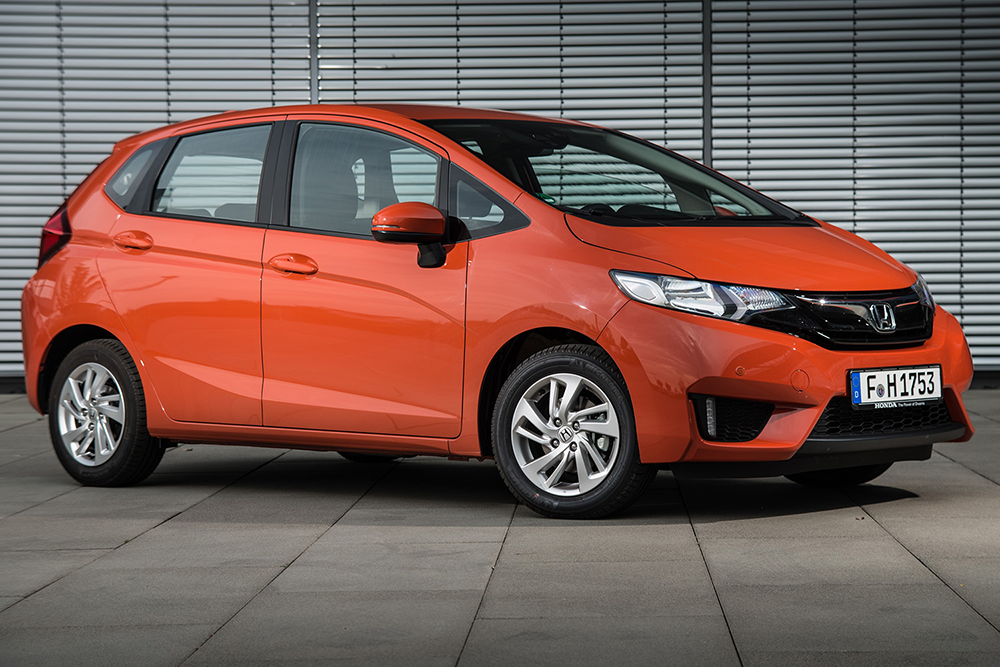 STARTING PRICE: from £13,495
SPECIAL TRICK: School run reliability
OUR PICK: Jazz SE 1.3 i-VTEC, £14,995
Drive happy, says the advertising blurb for Honda's Jazz supermini. For once, there's a good chance hard-worked families will be driving happy. The Jazz consistently tops independent customer satisfaction surveys, with owners praising the vehicle's reliability.
So it's the affordable, compact car that's perfect for ducking and diving through congested suburban school run routes and it won't leave you stranded halfway home. Add to the mix an ingenious interior, with back seats that raise, like cinema chairs, out of the way for extra storage, and it's as practical as it is dependable.
Find a new model on driving.co.uk
View the used Honda Jazz for sale on driving.co.uk
Kia Soul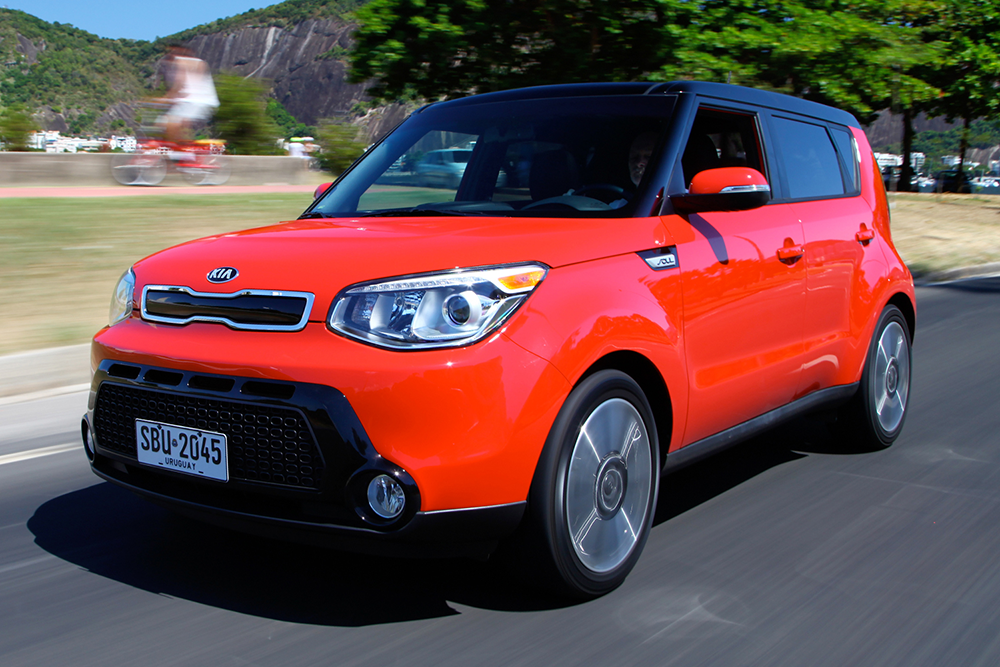 STARTING PRICE: from £12,800
SPECIAL TRICK: Peace-of-mind warranty
OUR PICK: Soul Connect Plus 1.6 GDi, £15,800
What parent doesn't think about buying something and running it into the ground to get their money's worth? With the Kia Soul, a funky-looking cross between a hatchback, people carrier and SUV, drivers have seven years (or 100,000 miles) of peace of mind before they'd have to pay for something that goes wrong.
Actually, it's not quite that clear-cut — there are certain components that have a reduced length of cover in the warranty — but all the big, expensive stuff is included. Which should mean that if the engine goes into meltdown like a teenager who's just been grounded, Kia will take care of everything.
Find a new model on driving.co.uk
View the used Kia Soul for sale on driving.co.uk
Land Rover Discovery Sport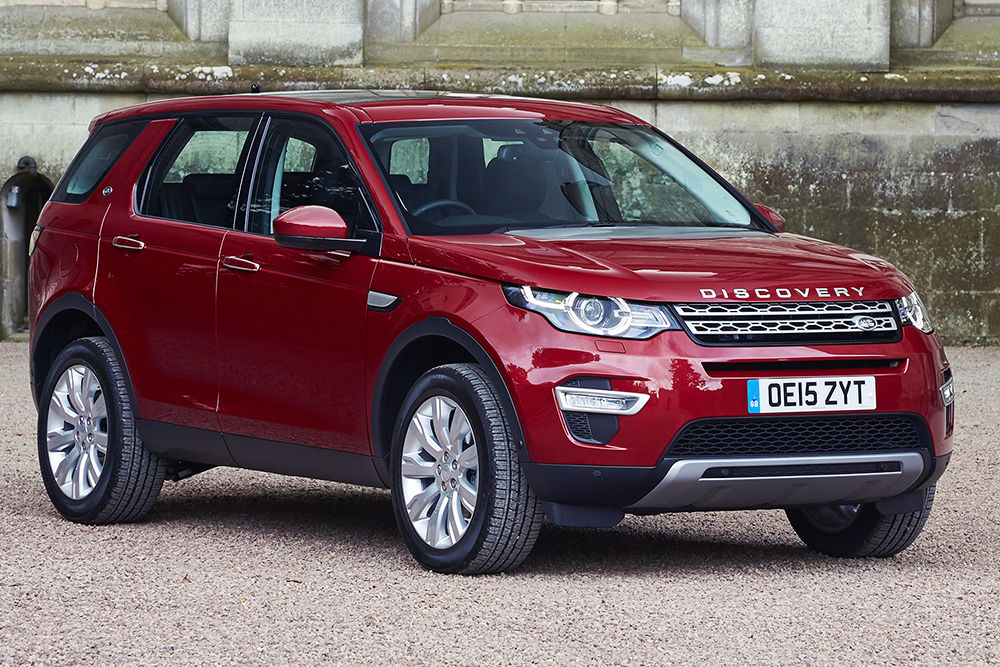 STARTING PRICE: £30,695
SPECIAL TRICK: Plug-in entertainment
OUR PICK: Discovery Sport 2.0 TD4 180 diesel automatic, £35,700
Technophobes and lovers of I Spy look away now. One of the best things about the stylish Land Rover Discovery Sport is not the way it looks, nor how it handles itself axle-deep in mud, nor how many labradors can fit in the boot: it's that it comes with a USB charging port for nearly all passengers on board.
This is a boon for any parent who believes that the secret to a successful long-distance car journey with all the family aboard is to allow their eyes to turn square from hours of staring at a tablet or smartphone screen. A maximum of six charge points are available, although they do come at a cost: the lower spec SE, SE Tech, HSE and HSE Black models come with one as standard, and five as a £250 option.
Plusher models come with one in the front, two in middle and one for back-row passengers — an additional point in the front costs £50. Of course buyers also get the best seven-seat SUV on the market into the bargain.
Find a new model on driving.co.uk
View the used Land Rover Discovery Sport for sale on driving.co.uk
Honda Civic Tourer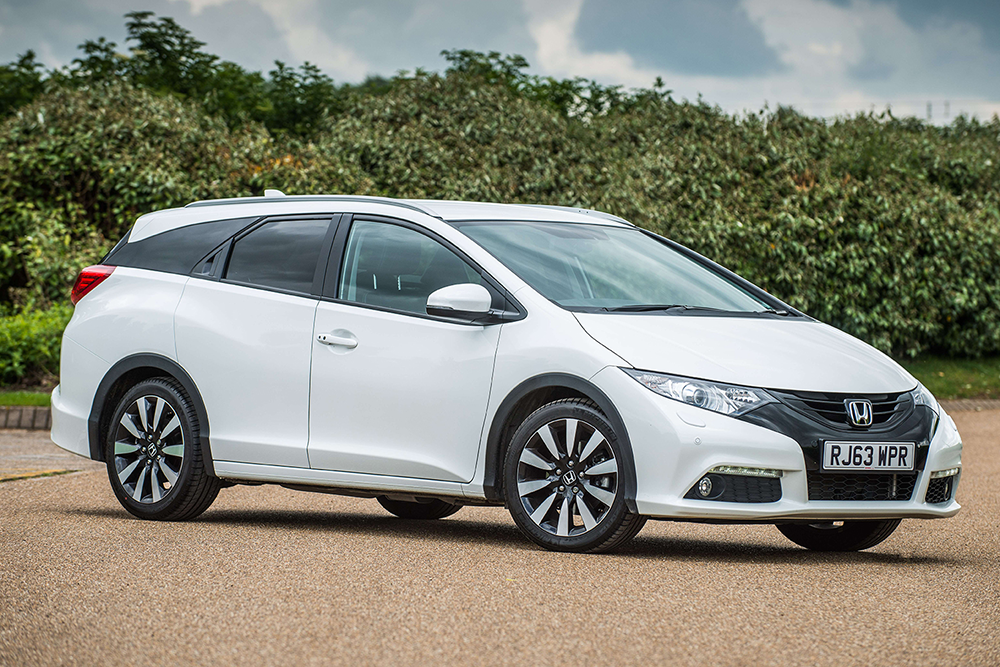 STARTING PRICE: from £18,585
SPECIAL TRICK: Everyday frugality
OUR PICK: Civic Tourer S Navi 1.6 i-DTEC, £20,400
When it comes to grabbing the attention of cash-strapped parents, the amount of money that is poured into the fuel tank is the everyday cost that hits wallets hardest. So the fuel economy claimed by car makers is one thing — actually delivering on those promises is another.
That's what makes the diesel-powered Honda Civic Tourer such a good family estate car. In independent tests, carried out by What Car? to reflect fuel economy in everyday driving conditions, of all sizes of estate car it was the Civic Tourer 1.6 i-DTEC that made every gallon of diesel go furthest, recording 61.8mpg — compared with a claimed figure of 74mpg. Others claimed to go further still, but failed to deliver in the tests.
Find a new model on driving.co.uk
View the used Honda Civic Tourer for sale on driving.co.uk
---
Browse NEW or USED cars for sale on driving.co.uk
---
Mitsubishi Outlander PHEV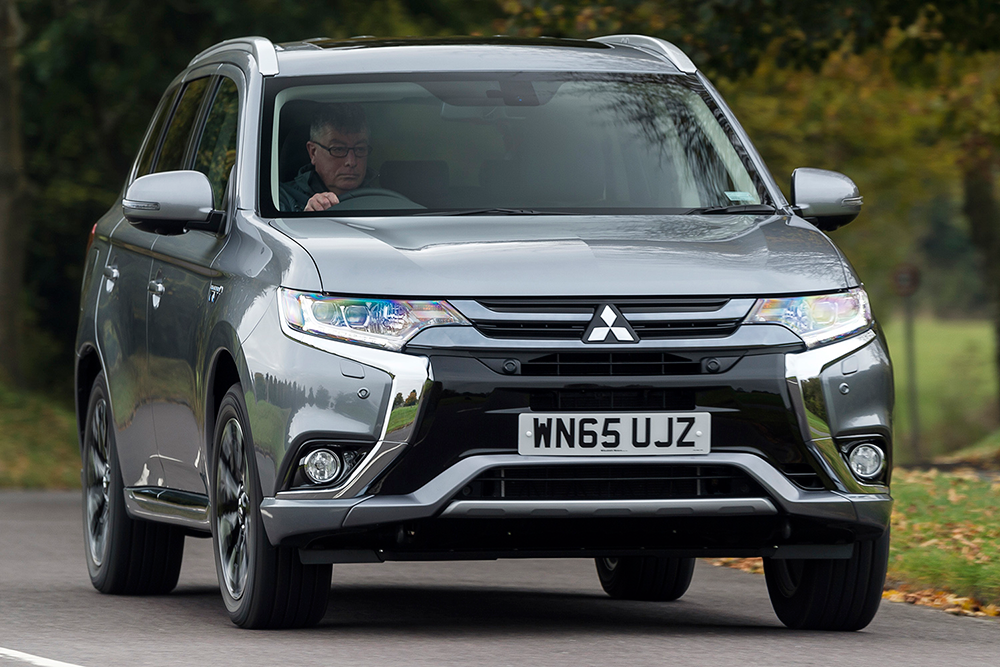 STARTING PRICE: from £29,249 (after plug-in electric car grant)
SPECIAL TRICK: Electric economy
OUR PICK: Outlander PHEV GX3h, £29,249
Heard the one about the dad who always forgets to fill the family car with fuel for the school run? It's no joke: the Mitsubishi Outlander PHEV doesn't need any. You could, in theory, drive one of these family-sized SUVs for a whole year and never need to brim the fuel tank.
That assumes drivers only make short trips; Mitsubishi says the range of the car's battery is 32 miles at best, or more likely 20 miles in typical driving conditions. It can be driven exclusively on electricity, then recharged from any household socket in five hours. A lot of the 1,000-plus drivers who buy an Outlander PHEV every month do just that. If you think you could too, it's worth a drive.
Find a new model on driving.co.uk
View the used Mitsubishi Outlander PHEV for sale on driving.co.uk
Nissan Qashqai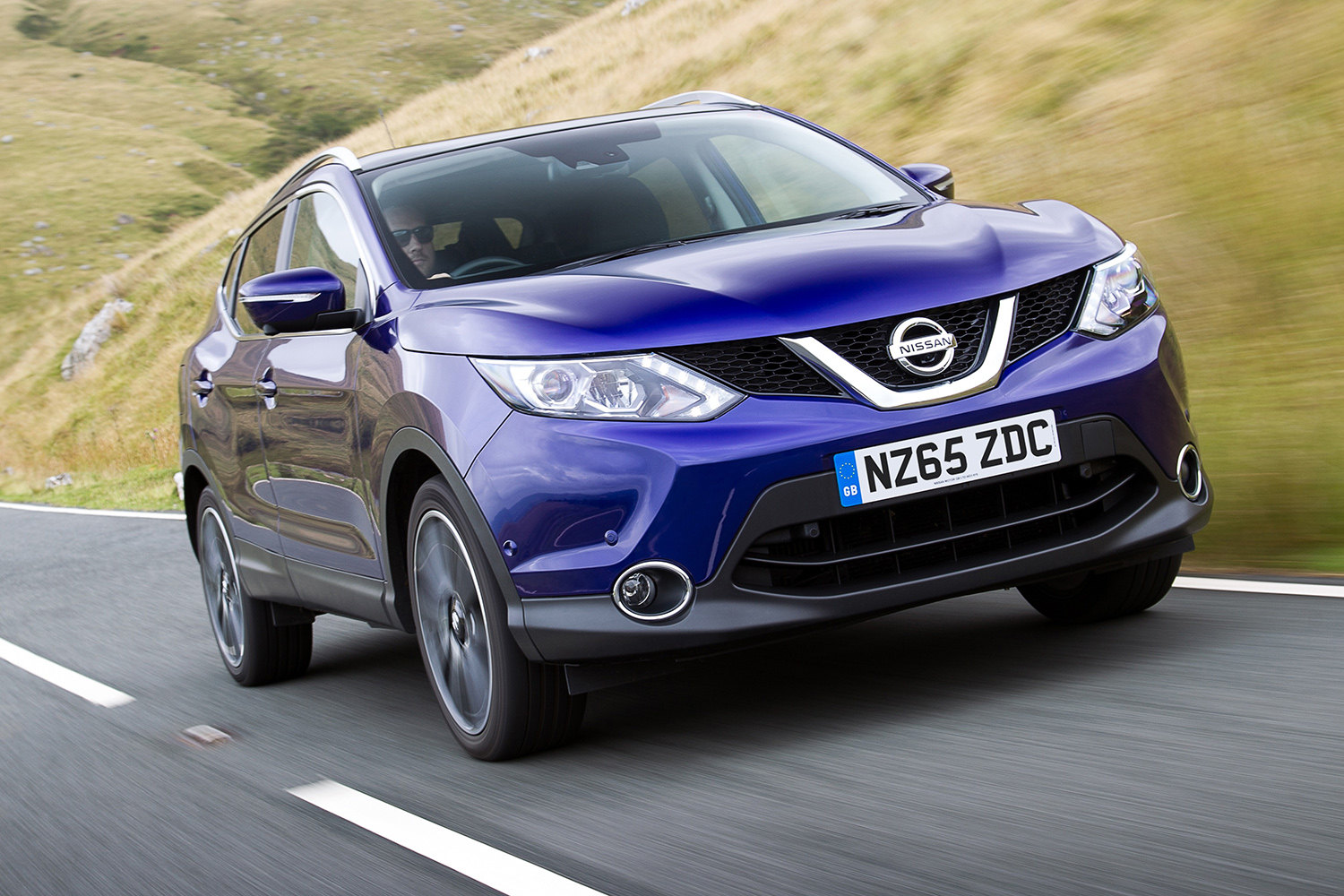 STARTING PRICE: from £18,545
SPECIAL TRICK: Safety features
OUR PICK: Qashqai Tekna DIG-T 163, £25,300
Mums and dads are bleary-eyed at the best of times. But when it's first thing in the morning and every second counts so that little Maisy can be dropped at nursery before Thomas is taken to school and then it's a mad dash for the office, mistakes can happen.
That's why it's good to have a car crammed full of technology that is keeping a watchful eye over a driver's every move. Nissan's popular Qashqai Tekna comes with the lot — and forgive the jargon: 360-degree view monitor, lane departure warning, forward emergency braking, blind spot warning, moving object detection, traffic sign recognition, driver attention alert — heck, it'll even park for you.
Find a new model on driving.co.uk
View the used Nissan Qashqai for sale on driving.co.uk
Volkswagen Golf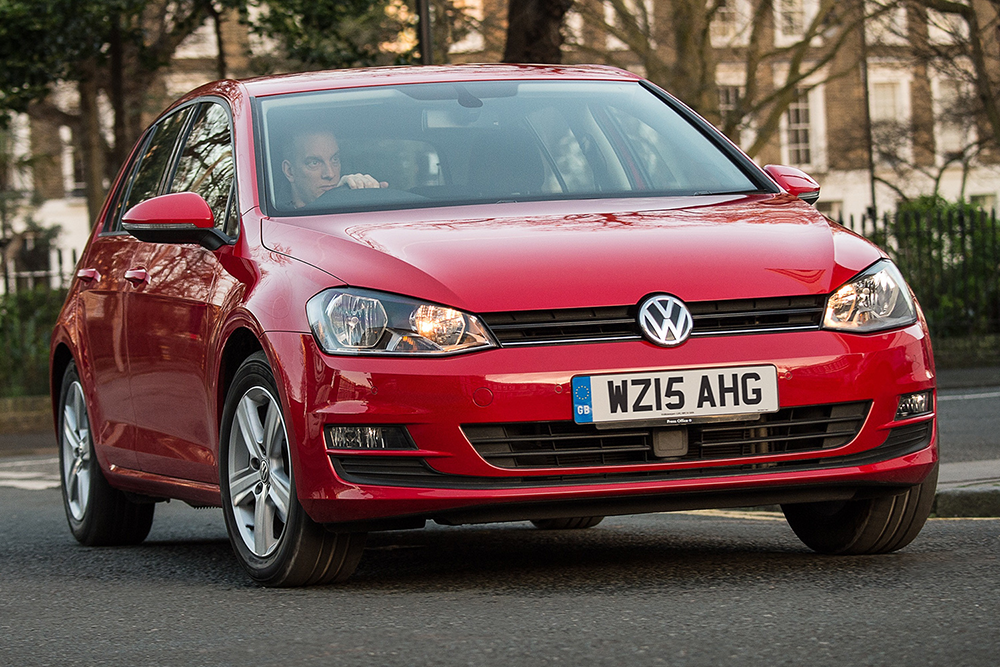 STARTING PRICE: from £17,595
SPECIAL TRICK: Stress-free choice
OUR PICK: Golf Match Edition 1.6 TDI 5dr, £22,060
As Jeremy Clarkson says, the Golf is all things to all men: "If you set out to rethink the concept of a table, you'll end up with a table. And if you set out to rethink the concept of a car, you'll end up with a Golf." So if you want to take the easy option, just choose a Golf and rest easy that it won't put a foot wrong.
It seats five in some degree of comfort, gets from A to B with the minimum of fuss and is pleasingly simple to operate, easy to park and frugal to run. It might not be exciting, but it is satisfying enough to take the stress out of driving with the family aboard.
Find a new model on driving.co.uk
View the used Volkswagen Golf for sale on driving.co.uk