Top 10 classic and future classic Citroën designs
We bring you nine models, post-Traction Avant, that prove Citroën has, apart from the 1990s (remember the ZX?) rarely lost its special Citroënyness.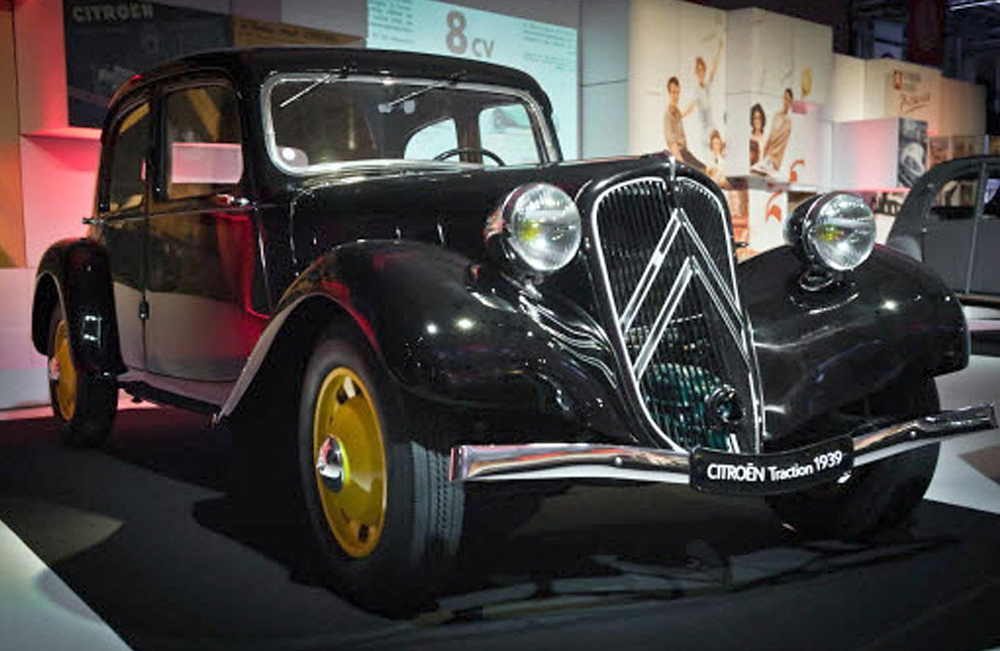 THE Citroën Traction Avant: as French as a shrug of the shoulders, a two-hour mid-week lunch break (with wine) and a President's affair. A shame it was the chariot of choice for Hitler's Paris-based Gestapo; the car, 80 this year, deserves better. After all, the Traction Avant is the reason today's cars of all makes handle so well, are so cheap to make, so safe and ride so comfortably.
The clue's in the name: Traction Avant is the French for front-wheel drive. The model was the first, mass-produced car so designed, or at least one with a monocoque body rather than one mounted on a separate, steel chassis. These two features alone made it much lighter, more economical, safer and better to drive than the opposition. Innovative front independent suspension only enhanced its appeal.
Add a stylish body clothing a roomy interior, topped off with Citroën's distinctive chevron badge on the grille, and you have a car that is still fawned over and collected to this day.
---
Browse the used Citroëns for sale on driving.co.uk
---
For many the Traction Avant represents a high-water mark in Citroën's history, a time when the car maker really was a design and technological force to be reckoned with. But there have been many others since.
Below, we bring you nine other models, post-Traction Avant, that prove Citroën has, apart from the 1990s (remember the ZX?) rarely lost its Citroënyness.
Citroën 2CV (1948-1990)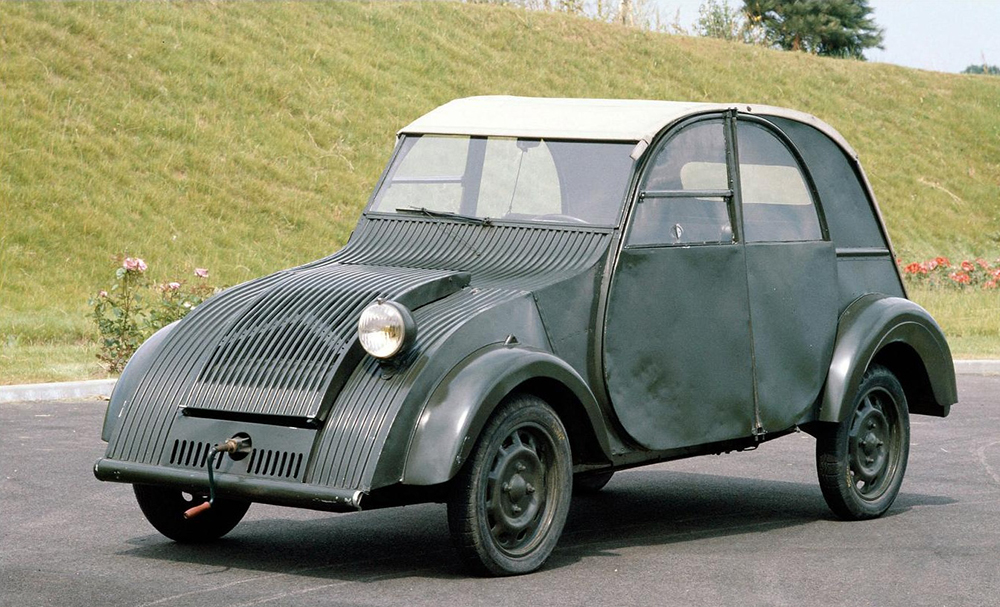 Designed to cross a farmer's ploughed field, the 2CV was uncompromisingly utilitarian: simple to maintain, reliable, frugal, tough, comfortable ‒ and astonishingly ugly.
Citroën DS (1955-1975)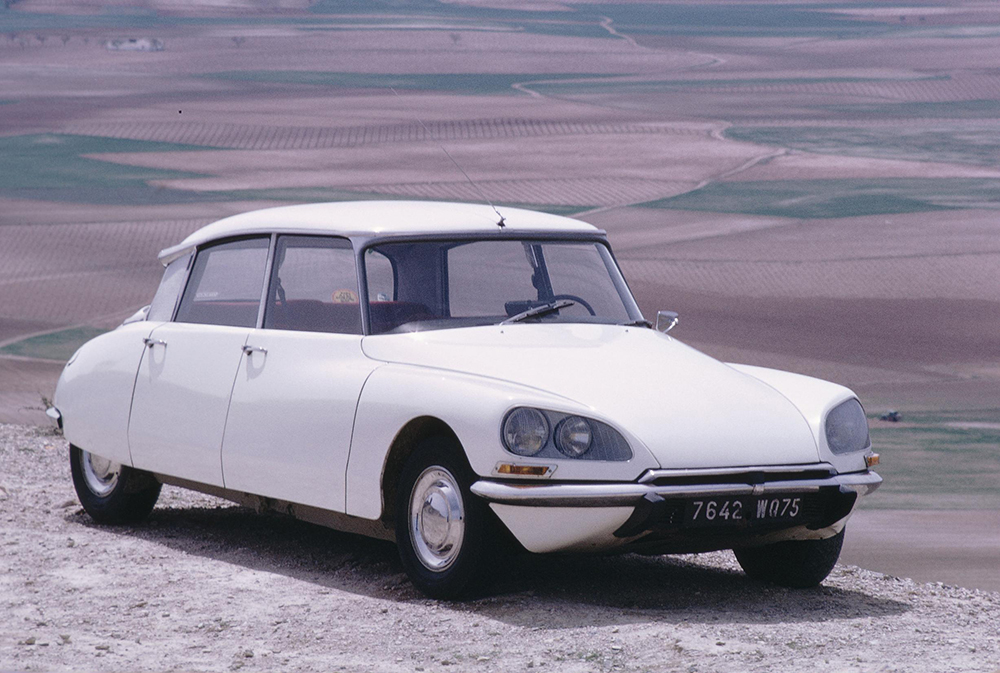 Put an Italian sculptor and a French aeronautical engineer together and you get this, one of the most striking looking and technically advanced cars of its, or any, time. Hydro-pneumatic self-levelling suspension, front disc brakes, headlights that could swivel around corners… the big Cit had them all, and more besides.
Citroën SM (1970-1975)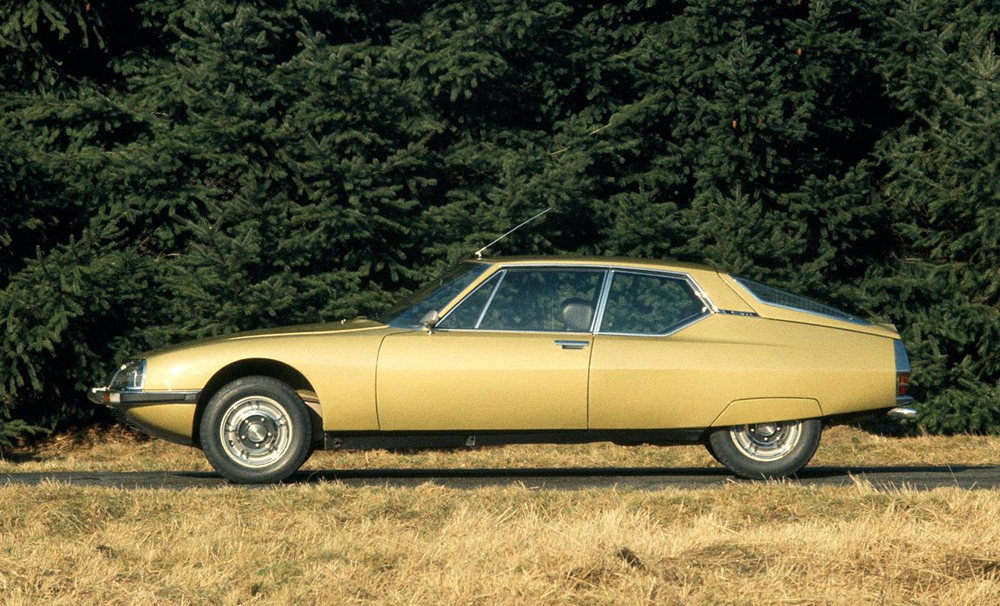 It seems barely credible but once upon a time, Citroën owned Maserati. The result was the SM, a striking-looking, sporty coupé variant of the DS. Under the skin it featured industry firsts such as variable power steering and rain-sensitive windscreen wipers, and was powered by a choice of 2.7 and 3-litre V6 petrol engines.
Citroën GS (1970-1984)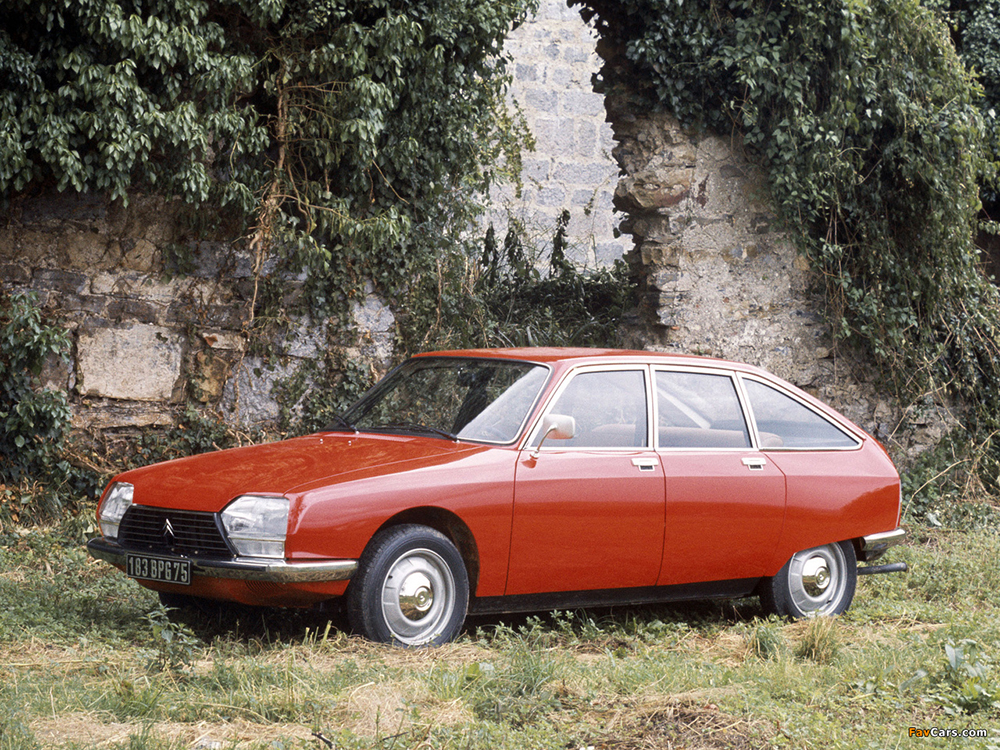 Think of this as a baby DS, a car just as advanced and with a swoopy design that aided fuel economy while disguising an extremely capacious load area. Later versions had ancillary controls mounted on pods that could be operated without the driver's hands leaving the steering wheel. Its party trick was standing on three wheels without falling over.
Citroën CX (1974-1991)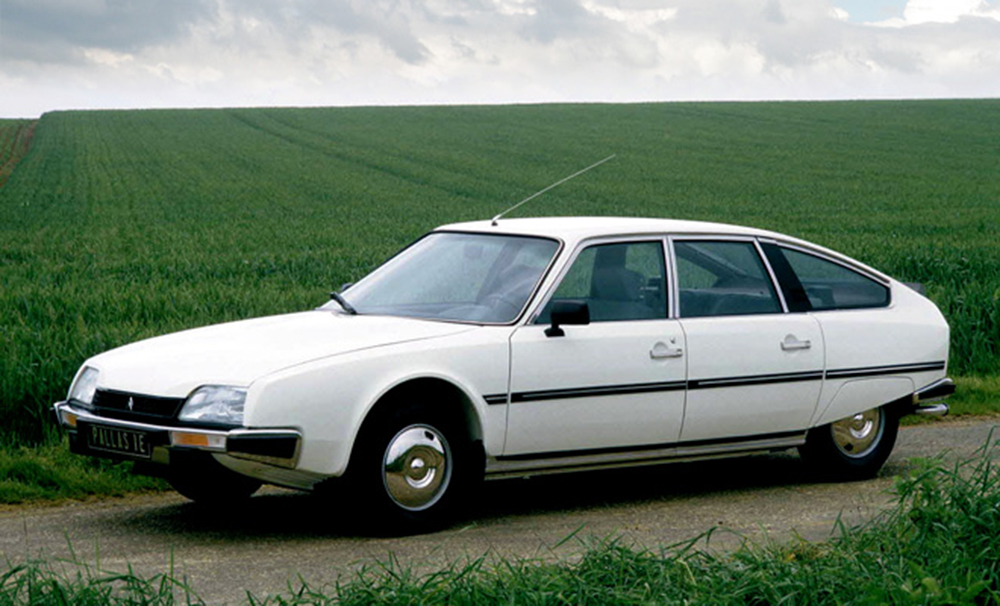 Looking more like the DS than the DS, the CX featured a mix of technologies drawn from its illustrious forebear, as well as from the SM and the GS. Hydro-pneumatic suspension, this time mounted on sub-frames to isolate the body from road imperfections, variable power steering, pod-mounted controls… The later GTi Turbo model was an executive express sans égal.
Citroën BX (1982-1994)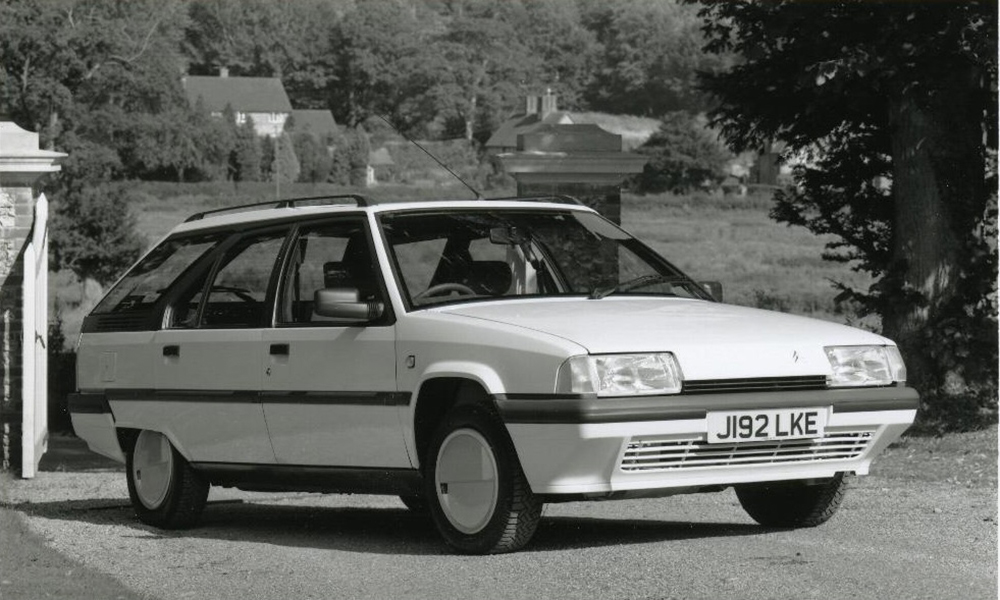 The DS's swoopy space-age look and technology were brought bang up to date with the BX, a mid-size family hatchback (there was an estate, pictured, too) best remembered for the smooth and torquey diesel engines that powered some versions. The sporty GTD Turbo in particular showed the world that "oil burners" were not only economical but could also out-gun the hottest GTis.
Citroën DS3 (2010-on)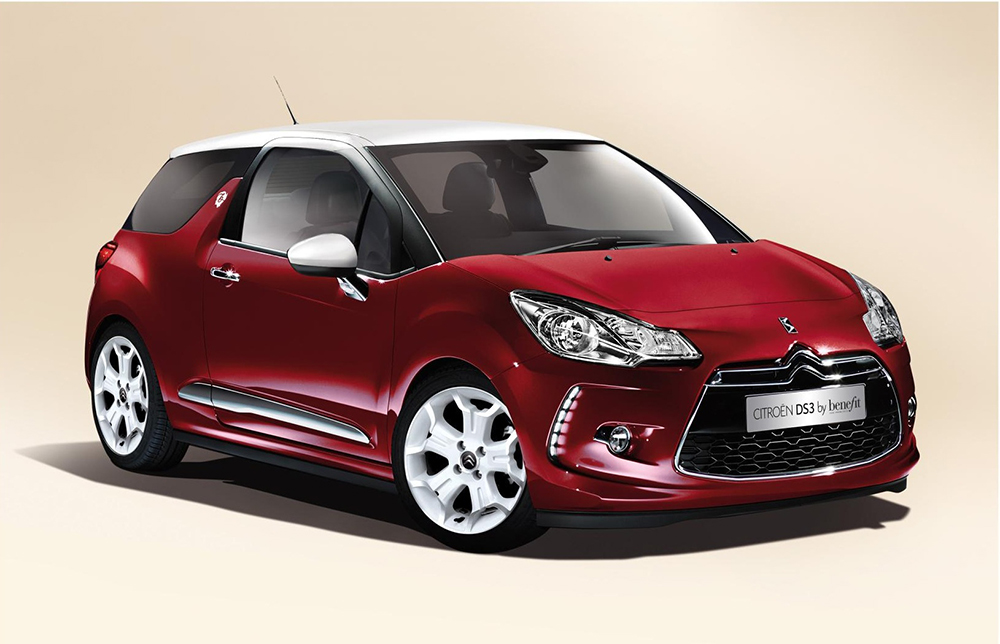 After years of playing safe, Citroën re-discovered its mojo with the DS3. A homage to the original DS but looking nothing like it, the model is at least distinctive, luxurious and good to drive.
Citroën C4 Picasso 2013-on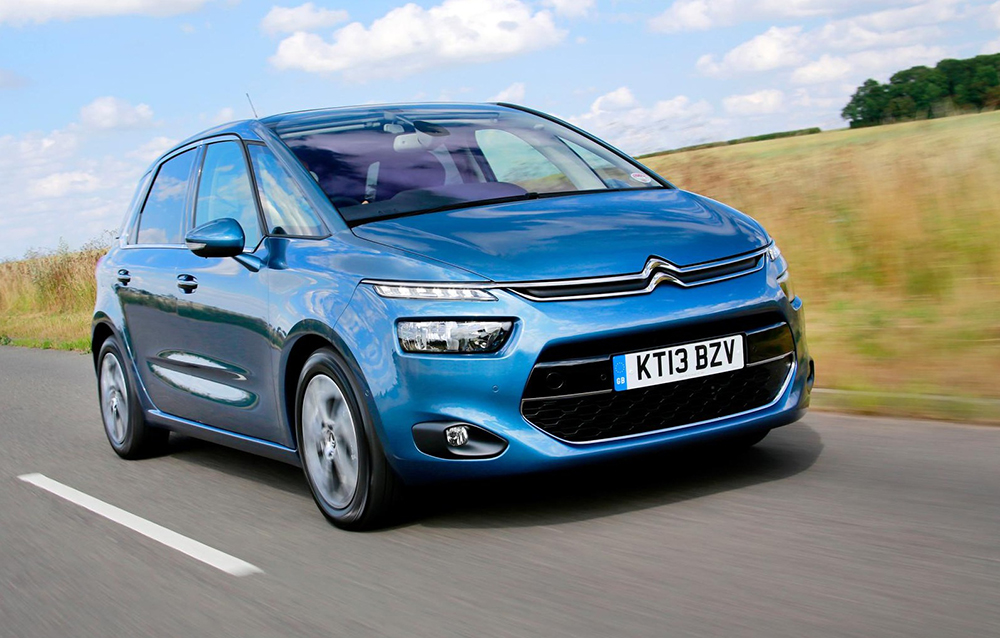 Emboldened by the success of the DS3, Citroën worked its old magic on the humdrum Picasso to produce, this, the new C4 Picasso (available in larger Grand form, too). A bold, distinctive front end, a futuristic light and airy interior, and good dynamics come together to offer a genuinely refreshing alternative to the army of dull and worthy MPVs out there.
Citroën C4 Cactus (2014-on)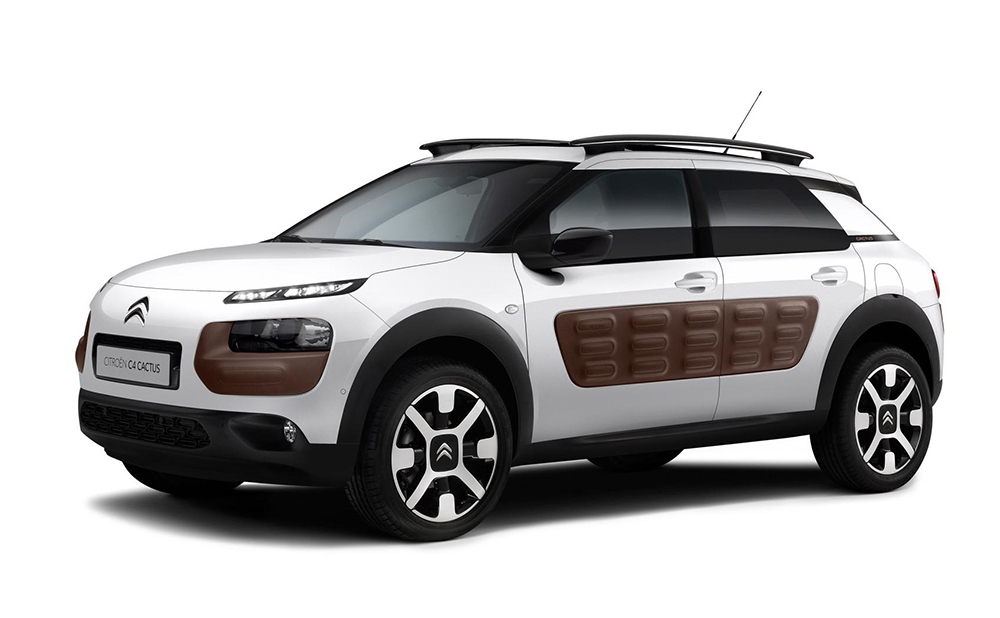 Citroën appears to have well and truly got its mojo working with this new model, due here in October at prices starting from around £14,000. It calls it a cross-hatch, suggesting it sees it as a hatchback-cum-SUV. But while the legendary DS pioneered complicated technologies such as hydro-pneumatic suspension, the Cactus's claim to fame seems to be the apparently simple Airbump protection panels ‒ a bit like bubblewrap ‒ that adorn its sides. 
---
Browse the used Citroëns for sale on driving.co.uk
---