News: PlayStation gamer Jann Mardenborough on his way to F1 with GP3 drive
Watch out Lewis Hamilton
---
Published 18 February 2014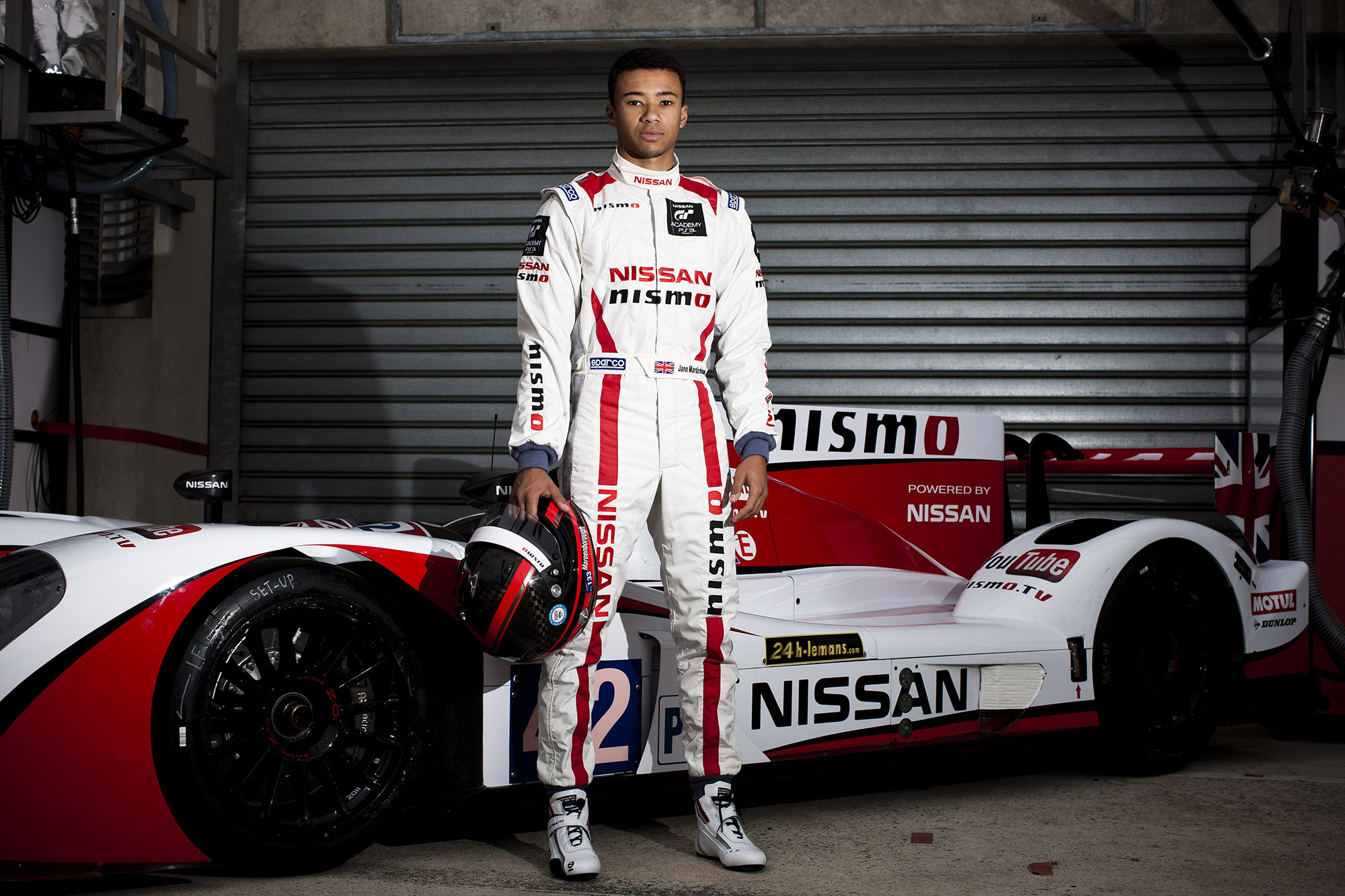 WE'VE HEARD of GT Academy, which has propelled talented video gamers into real-life Le Mans-style motorsport, but now the humble PlayStation console could have found Britain's next Formula One star after one of its graduates landed a drive in GP3, a single seater series considered to be a stepping stone to F1.
Underlining the potential, Jann Mardenborough, 22, from Darlington, County Durham will race for Arden International this year, a team owned by Christian Horner, boss of F1 reigning champions Infiniti Red Bull Racing. Mardenborough has also been chosen to be part of a driver development programme where he'll be groomed by the F1 team for future stardom.
"To reach the top of the sport has to be my ultimate goal," Mardenborough told Driving.co.uk. "At the moment I can't think about it, really. This year I have to focus on GP3 and learn as much as I can and see where it takes me. We'll see how I do."
Mardenborough has the talent, though. He won the Nissan PlayStation GT Academy in 2011, which involves proving both virtual and real racing skills. In his resultant FIA GT Championship drive the following season, Mardenborough proved he was as fast behind a windscreen as he was in front of a TV screen with a win for the Nissan GT-R Nismo GT3 at Brands Hatch. At the final round at Donington Park, Mardenborough was leading the race and heading for championship glory when a technical problem dropped him down the order.
Mardenborough chats to Andy Damerum of Infiniti Red Bull Racing (main image), racing in the virtual world (top right) and winning the 2011 PlayStation GT Academy (bottom right)
---
In 2013 Mardenborough raced to a podium finish at the prestigious Le Mans 24-Hours with team mates Michael Krumm and Lucas Ordonez, another GT Academy winner. Last year, Mardenborough also made the move to single seaters, racing in the European Formula 3 Championship, where he picked up two podium finishes.
"I went to single seaters to accelerate my learning, really," he said. "They teach you so much more – there's so much more happening with the car and you can set up the car in so many more ways. So as an engineer there's more of an impact and as a driver you can really have a big effect on the performance of the car, too. So it was really to move myself forward as a driver and to keep learning and progressing about what things to do mechanically. Physically it's tougher, too."
It's all pretty wild stuff for a young lad who, at the time of his GT Academy success in 2011 was on a gap year and deciding whether he wanted to go into a career in product design.
"When it was announced that I had won, I knew that my life was going to change drastically, and for the better," he said. "I wanted to visit countries – America, Dubai and Japan – and I've been fortunate enough to be able to drive a car in every one of those countries since. It's what I've dreamed of doing since I was seven years old, and to live out your childhood dream is very rewarding. And the cars I'm driving…  it's just insane."
It could all get even more amazing for Mardenborough if he makes it to F1, where he'd be racing against his hero Lewis Hamilton. "I met him two years ago at an event in Moscow and we had a chat for about five minutes," said Mardenborough. "It was awesome! We were just chatting about normal stuff. I've followed him since he was in GP2 and he's my idol. Racing against him would be mega – that would be so cool!"