Geneva show: Skoda previews new Liftback with VisionC concept
Sexy Skoda shock
---
Published 27 February 2014
Called the VisionC, the sporty five-door provides strong hints of the forthcoming Octavia-based Skoda Liftback, currently in development and due to go on sale in 2016.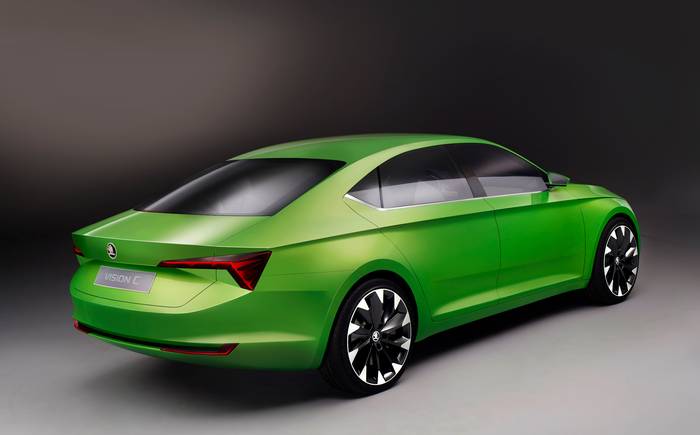 Skoda describes the VisionC as looking "expressive, dynamic, confident and emotional" and says it highlights the "dawn of the brand". This being so, we can expect to see many of the VisionC's styling details, such as the taut, angular creases (already hinted at on the boot of the new Octavia), triangular lights and wide, confident grille, on future Skodas.
But sporty looking though it is, the VisionC is claimed to have plenty of room for four people and their luggage. Practicality is clearly one aspect of its character Skoda will not be losing in its bright, new dawn.