Kia Soul review (2009-2013)
The Tardis of town cars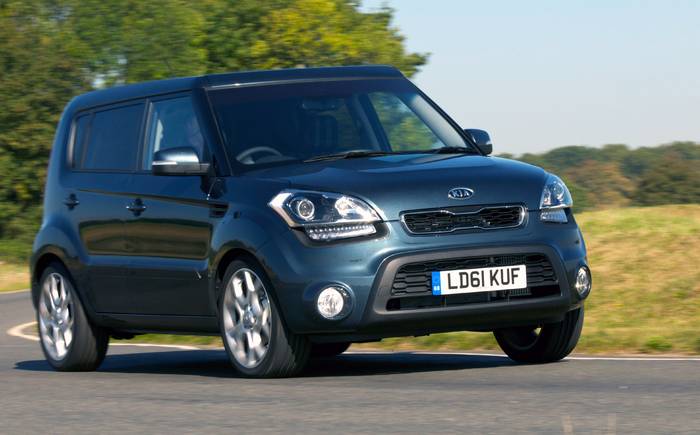 What is the Kia Soul?
The designers at Kia have pulled off the automotive magic trick of the century with this futuristically designed MPV. Here is a mini-MPV that is shorter than a Ford Focus, but which manages to feel like the Grand Canyon when you climb on board (well, almost). Five proper-sized adults, not jockeys or the cast of Willow, can happily spread out in the Soul's cabin.
Just how Kia achieves this minor miracle is down to the car having a wheel in each corner with minimal overhangs at either end to get the most out of the wheelbase. Add to that the huge doors and low sills, and you have all the ingredients for the perfect micro people carrier. Provided, of course, that you can live with the rather challenging looks.
---
Search for and buy a used Kia Soul
---
Inside the Soul you'll be struck by the rather individual interior. Okay, we admit that it's not going to be to everyone's taste but it does have some quite funky touches. The sparse but cleanly laid out dashboard and iPod connectivity give the cabin a youthful ambience. Even the highest mileage examples that we have seen look remarkably fresh after a decent valet.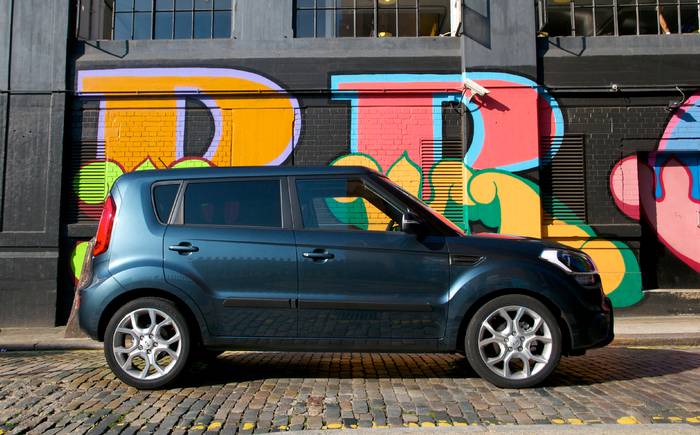 Under the Soul's cutely snubbed nose, buyers have a choice of a 1.6-litre petrol or diesel. Both engines are reasonably refined and develop 138bhp and 126bhp respectively. The diesel has an advantage, though, with fuel efficiency that gets you an extra 10 miles for every gallon; even motorists doing a relatively low annual mileage could be better off financially with the oil-burner.
What to look out for when buying a used Kia Soul
Since January 2010, the Kia Soul has benefited from a seven-year manufacturer warranty. However, with  virtually no recurring problems reported by owners, this seems almost superfluous, and its only recall (so far) has been for malfunctioning brake lights.
The only gripes we have been able to dig up are from owners who have had occasional problems pairing their phones via Bluetooth (often subsequently attributed to the handset rather than the car), a slightly flimsy kick strap which means the door can blow closed in high winds and occasional flashing of the ESC (electronic stability control) light when the car is stationary. Overall, the Kia Soul looks to be as tough as old boots.
The one to buy
Kia Soul 1.6GDi
Specifications
Engine:

Engine: 1591cc, 4-cylinder

Power:

138bhp @ 6300rpm

Torque:

122 lb ft @ 4850rpm

Transmission:

6-speed manual

Acceleration:

0-60mph in 10sec

Top Speed:

112mph

Fuel

44.1mpg combined

CO2:

179g/km

Road Tax Band:

F

Dimensions:

L 4120mm, W1785mm, H 1610mm
Kia Soul rivals
Nissan Juke (click here for used car prices on driving.co.uk)
Honda Jazz (click here for used car prices on driving.co.uk)
Toyota Urban Cruiser (click here for used car prices on driving.co.uk)