Jaguar X-type review (2001-2010)
Comfortable but not a match for rival German saloons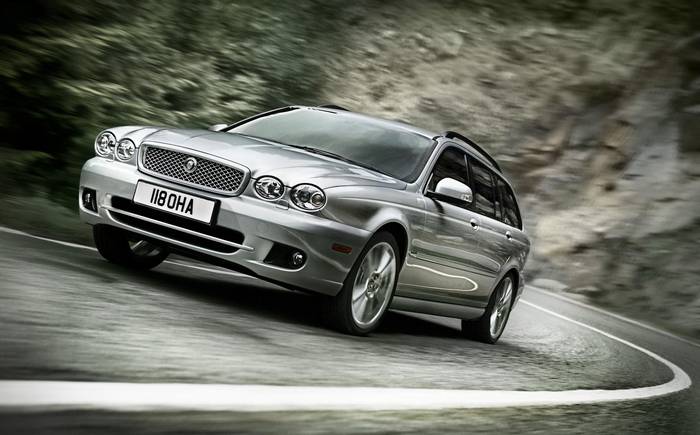 What is the Jaguar X-type?
The Jaguar X-type is the car that was supposed to catapult Jaguar into the big time, but it failed miserably. With its olde worlde styling inside and out, plus patchy build quality at the outset, the X-type gained itself a reputation before it ever got the chance to prove itself. Pilloried for being nothing more than a Ford Mondeo in drag, buyers and reviewers alike turned on the Jag, critical of a lack of diesel or estate options, both of which would turn up in time.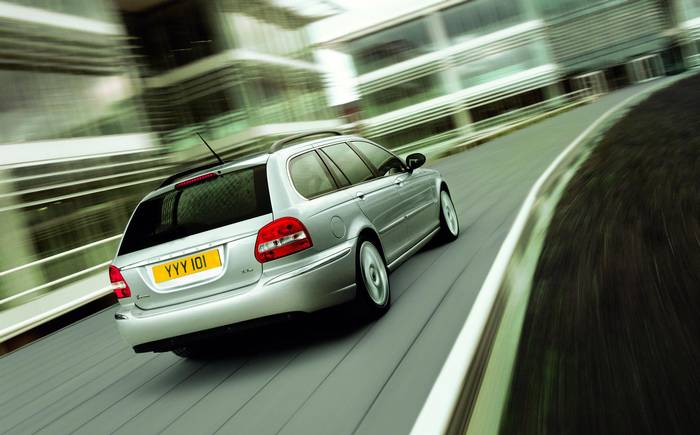 Jaguar's key problem, though, was the stranglehold that its rivals had on the compact executive market. The default cars in this segment were the German triumvirate comprising the Audi A4, BMW 3-series and Mercedes C-class, their buyers tempted by a level of build quality that the Jag couldn't match. With an array of engines and body styles to choose from, they trounced the baby Jag.
When the X-type made its debut in February 2001, there were just 2.5 or 3-litre V6 petrol engines, with all-wheel drive as standard. A 2-litre front-wheel-drive petrol model appeared at the end of 2001, but buyers had to wait until June 2003 for a diesel option: a 2-litre unit. A year later there was a noticeably better 2.2-litre diesel version too, along with a smart-looking estate; Jaguar's first ever. Range revisions in July 2007 brought extra standard kit, while a facelift in March 2008 brought 500 much-needed revisions plus an auto option for the 2.2d. It's these later cars you should home in on as they're the best to drive, the most reliable and the most equipped – and the styling isn't quite as twee.
---
Search for and buy a used Jaguar X-type
---
Whether you go for a manual or auto, saloon or estate is a matter of personal preference; what we'd definitely advise against is going for a petrol-engined X-type. Even the 2-litre model is rated at 219g/km, which means the annual road tax bill is a hefty £280. The 2.2d is a more palatable £175 if you go for a manual car; the auto box pushes emissions up to 184g/km, which means a bill of £220. The good news is that none of the X-type engines features a cam belt, which helps cut maintenance costs.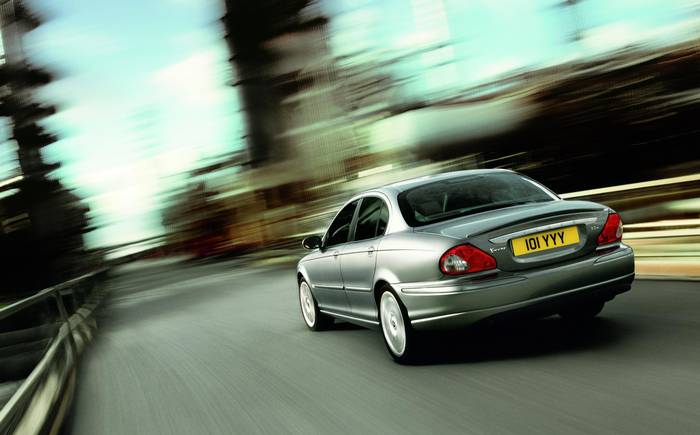 Equipment levels are strong on all X-types but we'd still avoid entry-level cars – especially early examples with manual rear windows and air-conditioning rather than climate control. For extra kit buy an SE, or if you want something sportier buy a car with Sport trim. In this guise, with 2.2-litre diesel power, you'll have an X-type that's genuinely decent to drive and well kitted out, too – but it'll still look as though it's just driven straight out of the 1960s.
What to look out for when buying a used Jaguar X-type

Early X-types weren't that well screwed together but things improved, with post-March 2008 facelifted cars being much more dependable. Issues on earlier models include failed engine cooling fans, part-time central locking, dodgy climate control systems and uneven tyre wear on four-wheel-drive models. Failed dual-mass flywheels and ZF auto gearboxes are more of an issue because of the big repair costs, which is why you need to buy the newest, lowest-mileage X-type you can.
Jaguar has recalled the X-type six times so far, the first in March 2003 and the most recent in September 2011. Potential issues have ranged from missing stickers on the space saver spare wheels, ESP problems and ECU glitches to failed handbrakes, electrical short circuits and cruise control maladies.
The one to buy
Jaguar X-type 2.2d Sport Premium estate
Specification
Engine:

2198cc, 4 cylinders

Power:

143bhp @ 3500rpm

Torque:

270lb ft @1800rpm

Transmission:

6-speed manual/semi-auto

Acceleration:

8.9sec

Top speed:

134mph

Fuel:

45.6mpg (combined)

CO2:

164g/km

Road tax band:

G

Dimensions:

L 4716mm, W 2000mm, H 1483mm
Jaguar X-type rivals

Audi A4 (click here for prices on driving.co.uk)
BMW 3-Series (click here for prices on driving.co.uk)
Mercedes-Benz C-Class (click here for prices on driving.co.uk)