Clarkson, Hammond and May to announce their return and new TV show 'within weeks'
And on that bombshell … we're back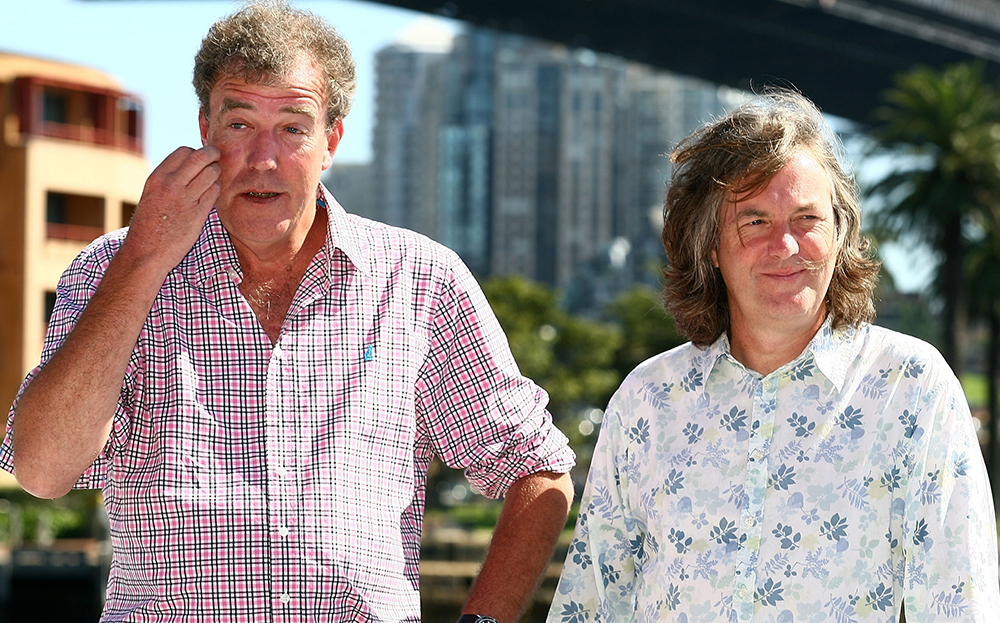 THEY HAVE been absent from screens since March but now Jeremy Clarkson, James May and Richard Hammond are poised to announce not one but two new programmes – news that will delight the million-plus Clarkson fans who signed a petition calling for the BBC to reinstate him.
---
Click to read car REVIEWS or search NEW or USED cars for sale on driving.co.uk
---
Clarkson has confirmed he will front a new motoring show with Captain Slow and Hamster, which is likely to be revealed within the next few weeks. At the same time, James May will front a new BBC2 motoring show – Building Cars Live – with Kate Humble, from Springwatch, Ant Anstead, a car restorer and presenter on Channel 4's For the Love of Cars, and Philip Glenister.
May's new show will consist of two 90-minute episodes and be broadcast live from BMW's Mini factory in Oxford. It will track in real time the transformation from raw materials to finished vehicle. "I can't wait to build a car. Live." said May.
Both shows will air before BBC Top Gear returns, some time after next March, so car enthusiasts can look forward to a plethora of motoring shows on which to feast their eyes.
Jeremy Clarkson has claimed that the BBC asked him to return to present Top Gear, just days before Chris Evans, the DJ and presenter, was named as his successor.
Clarkson told The Sun that he could never return to the BBC after an insider there compared him to Jimmy Savile, and added that the culture after Fracasgate – when Clarkson punched Oisin Tymon, a producer of the BBC2 show – would have meant that the show would be "neutered".
The BBC denies Clarkson was offered a contract. The BBC has advertised for replacements for James May and Richard Hammond, inviting applicants from around the world to submit a 30-second video clip online by July 20.
The BBC denies Clarkson was offered a contract
According to The Sun, Clarkson said: "I had a meeting with a BBC executive last week and they asked if I'd come back to Top Gear. But it was never an option, even with one million people signing the Bring Back Clarkson petition – by which I was extremely humbled. Too much has gone on. After I'd been compared to Jimmy Savile by someone from the BBC and it was splashed all over a Sunday newspaper, how could I go back?"
He continued: "The spotlight would have been on me and the show would end up being neutered. It would have been very difficult to do anything without interference. It would have been impossible to make the show I'd want to make."
The 55-year-old presenter said he believed the BBC knew that would be his position. "That's why they gave the job to Chris so soon after I met them."
Evans will now be involved in appointing the other new Top Gear presenters. He said the hosts had to be aged 17 or over and know about cars but could be "male, female, young or old – it doesn't matter".
In a hint that the format may be revised, Evans added that the jobs on offer may not necessarily be that of presenter. "You could be auditioning to be a driver. You could be auditioning to be a film reporter. Or you could be auditioning to be a co-host."
---
Click to read car REVIEWS or search NEW or USED cars for sale on driving.co.uk
---