To hell and back: the world's toughest motor races
Things really ain't what they used to be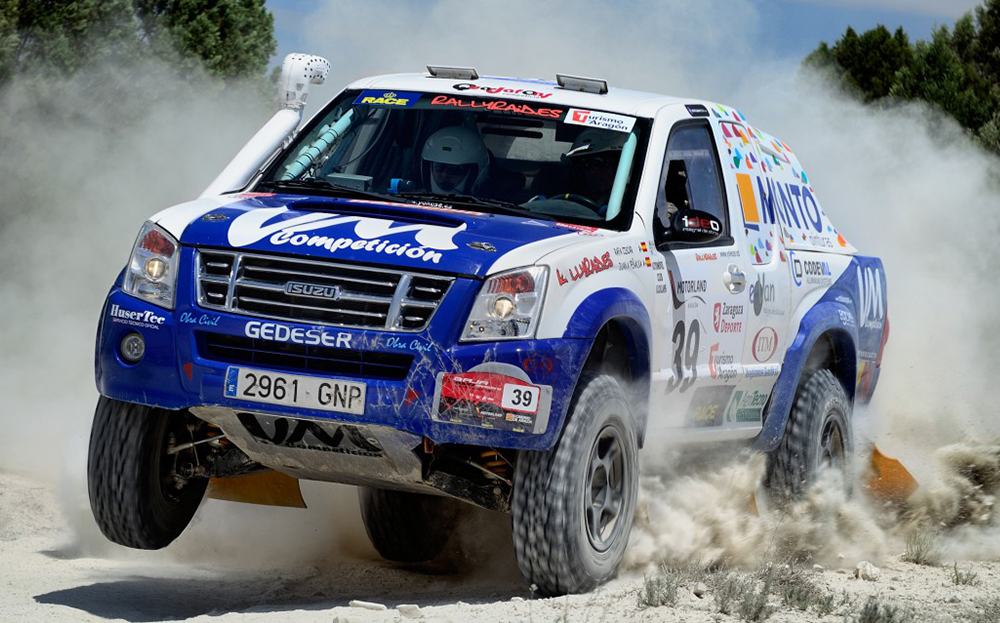 THIS WEEK the Mille Miglia re-enactment has been taking place in Brescia, Italy, and over the weekend the forest surrounding the Nürburgring racetrack in Germany will be filled with the roar of engines as the ADAC Zurich 24-hour race gets under way.
But if you think they're tough, think again – the world's true endurance events make those seem like a gentle Sunday morning drive to visit Auntie Flo. Below, we reveal the races that take drivers to hell and back.
---
Search for and buy your next car on driving.co.uk
---
Mille Miglia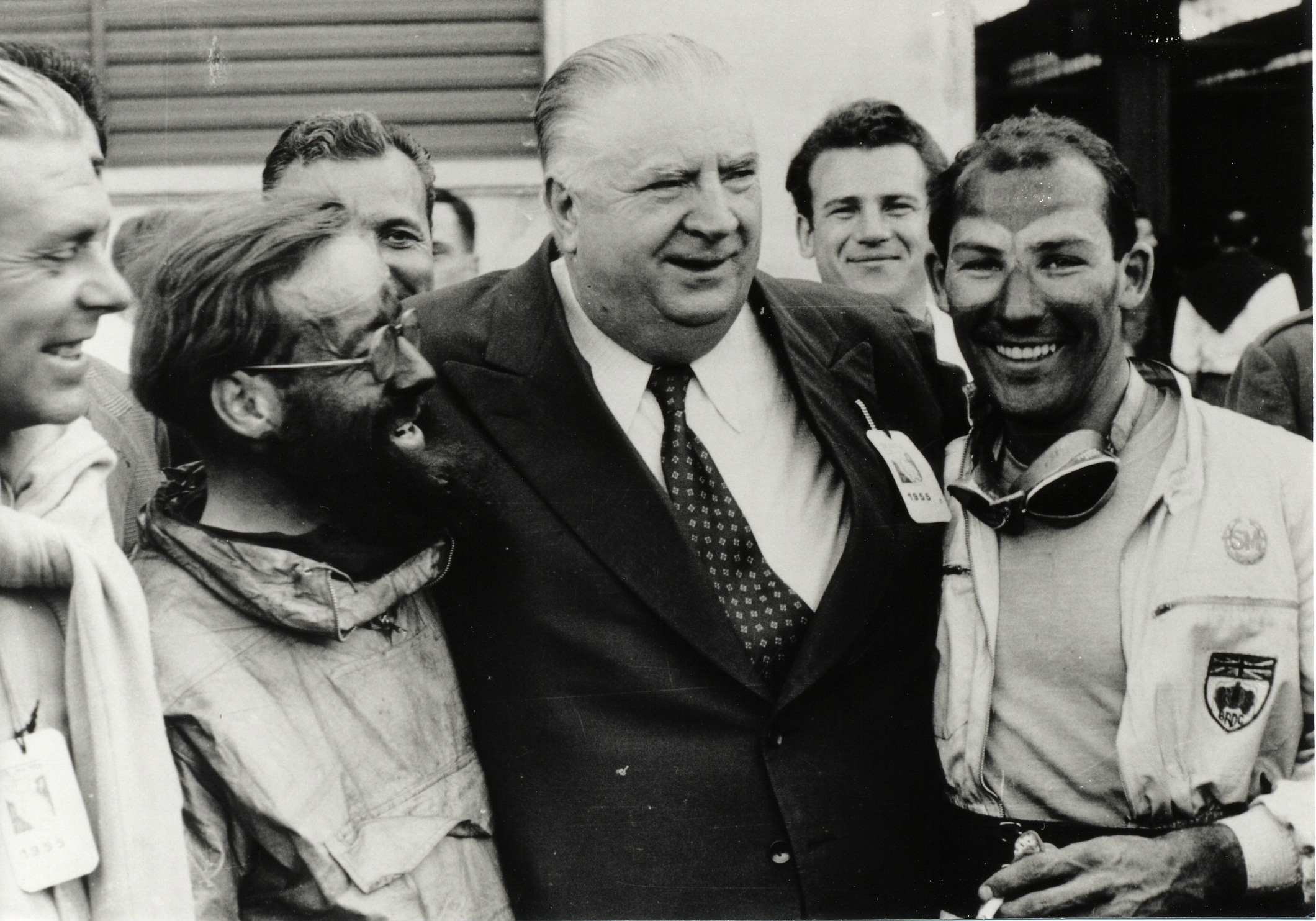 Years: 1927-10 and 1947-57
Next event: None planned
The modern-day Mille Miglia is a re-enactment that gives celebrities the chance to rub shoulders with ageing professional racing drivers and drive impossibly expensive cars from one luxury hotel to another. The original was a challenge for man and machine to complete a 1,000-mile route on public roads in the fastest time possible.
Running from Brescia to Rome and back again, the first event of 1927 took 21 hours, 4 minutes and 48 seconds, to be precise. Italy, and the wider world, fell in love with the event, prompting Benito Mussolini to instruct the race organisers: "Do it again."
Moss completed the course in 10 hours at an average speed of nearly 100mph
Its heyday was in the 1950s, when teams from Mercedes and Lancia attempted to topple the dominance of Ferrari. In 1955 the Formula One racing driver Stirling Moss and his co-driver, Denis Jenkinson, won the race in a Mercedes-Benz SLR roadster and recorded the fastest average speed – almost 98mph – completing the course in 10 hours, 7 minutes and 48 seconds.
A combination of Moss's skill at the wheel and Jenkinson's revolutionary "roller map" – a set of pace notes on a scroll inside an alloy and Perspex case, which he translated into hand signals for Moss because the car was so loud they couldn't hear each other – made the pair living legends.
Just two years later terrible accidents would bring the chequered flag down on the race for the last time.
---
Search for and buy your next car on driving.co.uk
---
Marathon de la Route (84 hours of Nürburgring)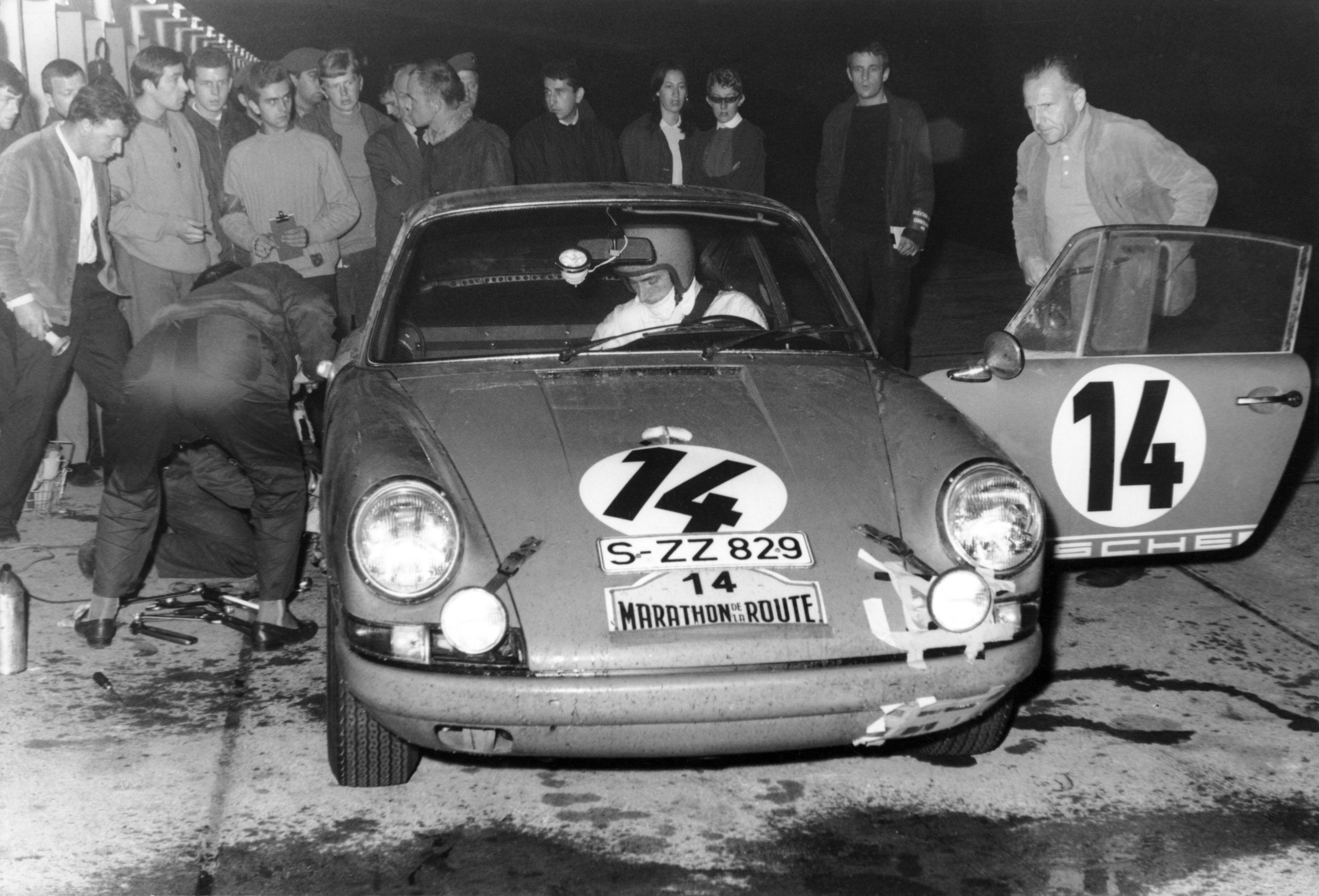 Years: 1965-71
Next event: None planned
These days fans of motor sport speak with reverence of the Le Mans and Nürburgring endurance races, 24-hour events in which drivers and their high-speed cars race into the night and through sunrise. But compared with the Marathan de la Route, they're no more demanding than a drive to the corner shop to buy a pint of milk.
Essentially a rally rather than a race, with a complex set of regulations and time penalties that were as much a driver's enemy as were the other competitors, the Marathon de la Route began in 1927 with cars chugging their way from Liège, in Belgium, to Biarritz on the southwest French coast – and then back again for good measure.
Competitors had to lap the Nürburgring for three and a half days
By 1965 road rallies were much faster and considered a risky business, so the organisers moved the event somewhere safer. That somewhere was the Nürburgring – yes, that's right, the most dangerous racetrack in the world. And to make sure it wasn't too easy, the endurance drive lasted 84 hours – three and a half days.
Between 1965 and 1971, drivers pounded around the daunting track in showroom-standard Ford Mustangs, BMW 2000s, MGB GTs, Porsche 911s, Lancia Fulvias and even Mazda Cosmos and Tatras. In 1971 the event lasted 96 hours, and competitors were driving for up to 12 hours before swapping with teammates.
Little wonder that reports of the time say it wasn't uncommon for drivers to take benzedrine to stay awake.
---
Search for and buy your next car on driving.co.uk
---
Baja 1000
Years: 1967 to date
Next event: November 18-21, 2015
You have only to take one look at the trucks, buggies and bikes that appear tough enough for the front line of a war zone to know that the Baja 1000 desert race is punishing.
Held on Mexico's Baja California peninsula, the course is a mix of high-speed desert sections, twisting climbs and descents and rocky stretches that would rip all four wheel from a Land Rover in a flash.
"The silt is still coming out of your eyes and ears four days after the race"
And then there's the silt. As Roger Walker Evans – better known as Walker Evans, a five-time winner of the Baja 1000 – puts it, "When you get home, silt still comes out of your eyes and nostrils four days later."
The race was inspired by Bud Ekins, the stuntman who drove in Bullitt, and his brother, Dave Ekins, after the former proposed a route for a durability trial, and the latter rode it. They were friends of Steve McQueen, so it's little wonder that the king of cool, a keen amateur racing driver and motorcycle racer, couldn't resist competing in the 1969 Baja 1000.
---
Search for and buy your next car on driving.co.uk
---
Carrera Panamericana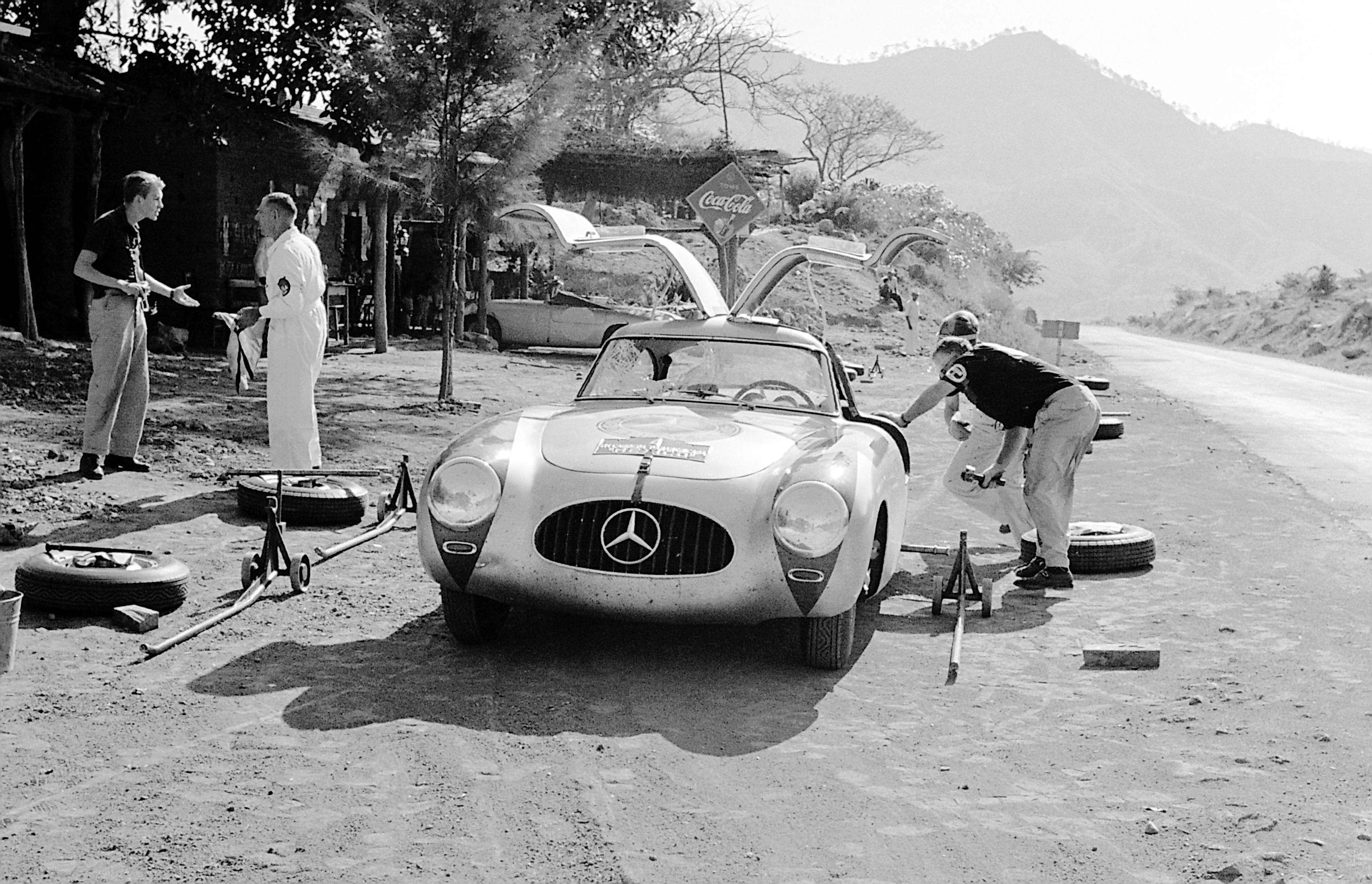 Years: 1950-54; 1988 to date
Next event: October 15-22, 2015
When a vulture smashed through the windscreen of Karl Kling's Mercedes-Benz 300SL, leaving his face bloodied and bruised, the German racing driver could have called time on his attempt to win the 1952 Carrera Panamericana. But in the spirit of this wild road race through Mexico, he instructed mechanics to fashion crude protective metal bars over the windscreen and went on to snatch victory from Ferrari and Lancia.
It was a six-day, 2,000-mile monster that attracted the world's best grand prix drivers
Essentially a PR stunt that would draw attention to the Mexican stretch of the Panamerican Highway – a road that would, ultimately, stretch almost 30,000 miles across the Americas – the Carrera was a six-day, 2,000-mile monster that quickly went from being an event for enthusiastic amateurs, in 1950, to one that attracted the world's best grand prix drivers.
The attrition rate was high – hardly surprising as speeds could average over 100mph – yet some of the mountain roads climbed as high as 10,000ft.
After a terrible crash at the 1955 Le Mans endurance race, the Mexican government felt it had little choice but to outlaw the event for that year, aware that millions of people would line the route and marvel at the speed of the drivers and their wailing cars.
The event returned in 1988 with a sanitised format, leaving just memories and period footage of the five wild years Mexico shook to the roar of those engines.
---
Search for and buy your next car on driving.co.uk
---
Dakar Rally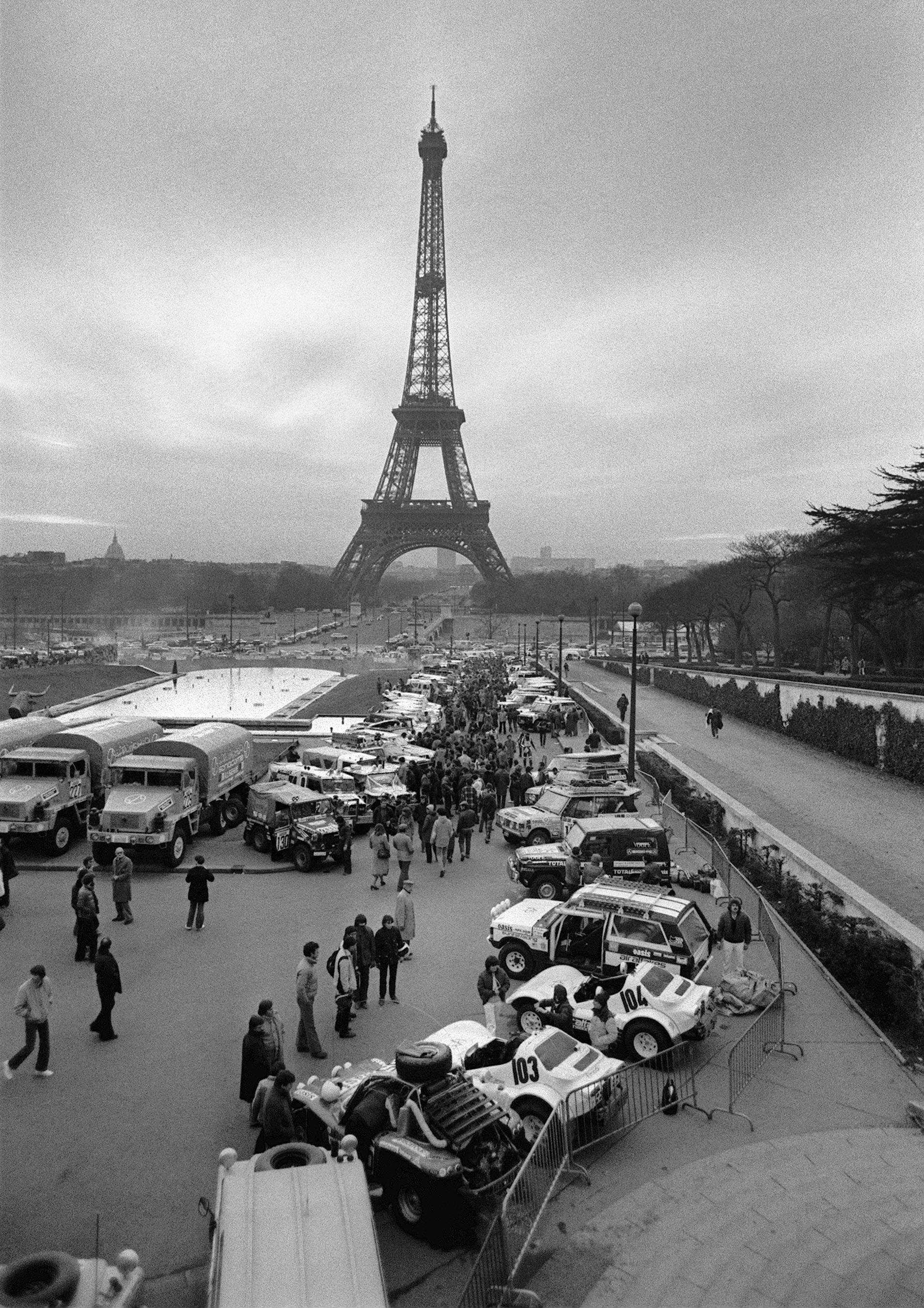 Years: 1978 to date
Next event: January 3-16 , 2016
When Thierry Sabine got lost in the Libyan desert, riding a motorbike during the 1977 Abidjan-Nice rally, all he could think of was how soon he could come back. The following December, the first Paris-Dakar departed from the Place du Trocadéro and 170 competitors gritted their teeth for a 6,200-mile race through Algeria, Niger, Mali and Senegal.
The fortunate ones would eventually arrive at the port of Dakar; the less fortunate would lose their lives.
To date, more than 50 competitors and spectators have lost their lives during the race. In 1982 Mark Thatcher, son of Margaret Thatcher, came close to losing his after his Peugeot 504 broke down and he lost his bearings.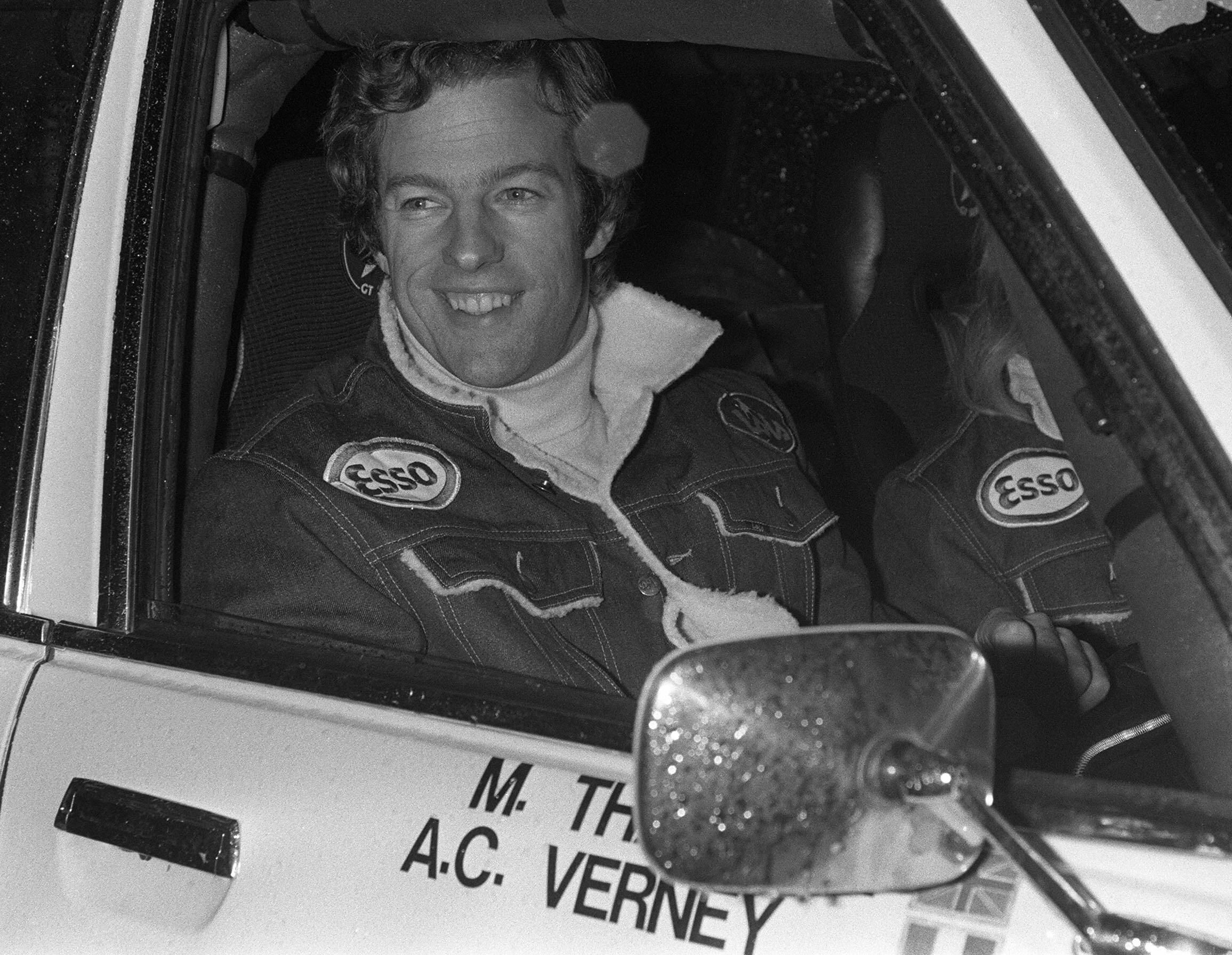 Before the race the son of the British prime minister had told the BBC that the tough reputation of the Paris-Dakar endurance race did not trouble him: "I've now raced in Le Mans and other things – this rally is no problem." Thatcher, his co-driver and a mechanic were missing for six days, until eventually being spotted by a Hercules search plane belonging to the Algerian air force.
Security concerns led to the rally moving continents in 2009, to South America, but none of this has deterred adventurers who want to push themselves and their machines to the limit of endurance.
Madness in the desert: BBC documentary on the Paris-Dakar rally
---
Search for and buy your next car on driving.co.uk
---
And one for the bikers…
Erzberg Rodeo Red Bull Hare Scramble
Years: 1994 to date
Next event: June 4-7, 2015
It's difficult to imagine what could be so punishing about a race lasting just over an hour and a half. It's not held at the North Pole or in the Amazon rainforest, so what's the big deal with the Erzberg Rodeo?
To help put the Red Bull Hare Scramble motocross race into perspective, a total of 500 scramble bike riders start the annual race in Austria, but just 31 made it to the finishing line last year – and then, presumably, promptly collapsed.
Founded in 1994, the Erzberg Rodeo is held in an open-pit iron ore mine and is a long weekend's mud-wrestling orgy of motocross races, culminating in the Red Bull Hare Scramble.
Spectators and fellow riders help haul bikes up the steepest slopes using ropes or clothes tied together or simply by linking hands
There are 15 marker posts over the 14-mile course and a time limit of four hours to reach the finish. The 500 starters will already be tired, having had to qualify as the fastest out of 1,500 contenders over the course of the weekend. And then there's the course itself.
Climbing the sides of the mine cut into the Erzberg mountain would have been easy if riders were allowed to zigzag their way up. They're not. It's a near-vertical ascent in places, and riders appear to spend as much time being thrown clear of their bike as they do in the saddle. Spectators and fellow riders help haul bikes up the steepest slopes using ropes or clothes tied together or simply by linking hands.
Past winners have complained of such severe cramps in their arms that they have had to operate the throttle using their left hand so they could stretch and shake out their right arm. Those with less experience and fitness find themselves unable to operate their bike at all.
The prize for putting yourself through such hellish conditions? A trophy carved from a piece of rock taken from the mountainside.
---
Search for and buy your next car on driving.co.uk
---