Test your knowledge: What car received a "damn good thrashing" at the hands of Basil Fawlty?
---
Published 22 December 2015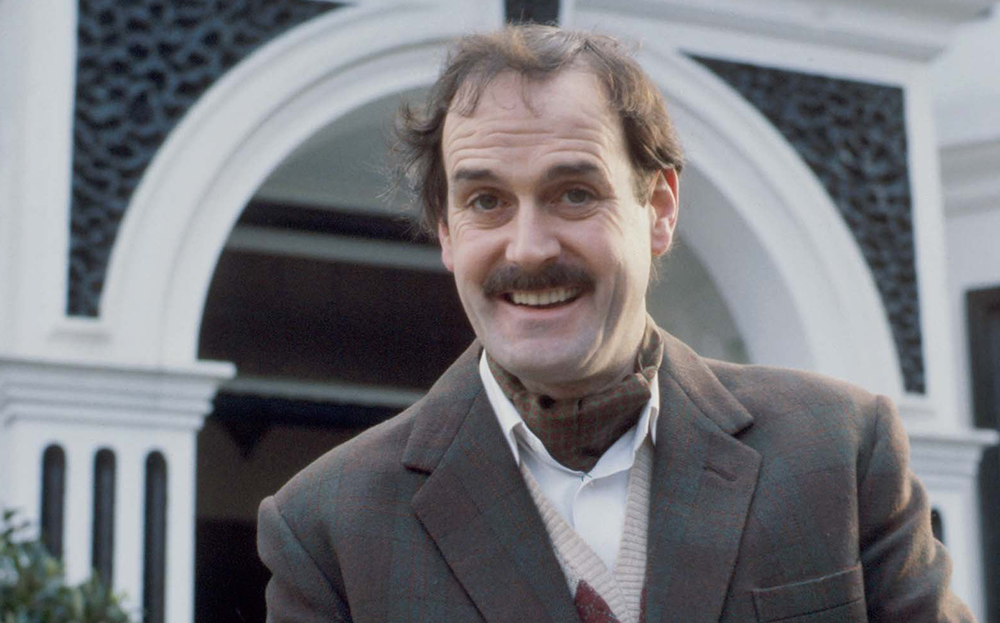 IT'S ONE of comedy's all-time great scenes: an incandescent Basil Fawlty, played by the magnificent John Cleese, beating his unreliable runaround with a tree branch after it breaks down during one of the hapless hotelier's all-too-frequent crises.
But what car was it that received the full force of Fawlty's fury? Scroll down for the answer…
---
Browse NEW or USED cars for sale on driving.co.uk
---
Keep going…
Basil Fawlty's car, which received "a damn good thrashing" in the 'Gourmet Night' episode of BBC Comedy Fawlty Towers (1975-1979), was a 1967 Austin 1100 Countryman (estate). The episode first aired in October 1975, so the car could have been considered a bit tired by that stage — Fawlty's model is lambasted throughout the episode for its unreliability.
To be fair to the Austin, however, it's a car that incorporated some clever engineering for its day. Designed by Alec Issigonis, the genius behind the original Mini, the BMC ADO16 (to give it its internal designation) was launched in 1962 under both the Morris and Austin brands and incorporated similar big-on-the-inside packaging. It also debuted Alex Moulton's clever Hydrolastic (fluid-based) suspension, which would appear on the Mini from 1964.
The ADO16 in fact soon became the UK's best-selling car. The Traveller (Morris) and Countryman (Austin) estate versions arrived in 1966, and new generations arrived in 1967 and 1971, although production was ended in 1974.
Of its Fawlty Towers turn, Cleese, who co-created and co-wrote the show, has said that the choice of branch was the key to the comedy and that an early take was "not funny at all" at first try.
"In my head it was always very funny but when I went off camera, found a branch and came back and hit it, it wasn't funny at all," he told the Mail on Sunday. "It was kind of embarrassing. I thought it was because the branch was too rigid so I found a very floppy one. Did it again and it still wasn't funny.
"I thought, 'Maybe I will try one more different branch,' came running in and hit it and it was hilarious. Everyone suddenly said: 'Oh God! That's funny.' It shows these kind of technical things matter a very great deal."

---
Browse NEW or USED cars for sale on driving.co.uk
---