Dacia giving away hot water bottles in a dig at carmakers' heated seat subscriptions
Just make sure to remove it before setting off
---
Published 25 January 2023
Dacia has announced plans to give away free hot water bottles in an apparent dig at BMW, Tesla and other vehicle manufacturers who use web-based connected car technology to activate or disable optional extras such as heated seats and cruise control on a subscription basis.
The Romanian carmaker's lighthearted "Heated Seat Saviours" initiative is a bid "to highlight its opposition to the growing wider industry trend of charging consumers a subscription to access in-car features," it said in a press statement released this morning.
The hot water bottles will be available at selected dealers around the country from February 1-2, and drivers of all cars can simply show up and ask for their free limited-edition "Heated Seat Saviour" that can be filled and placed on seats on cold mornings prior to setting off.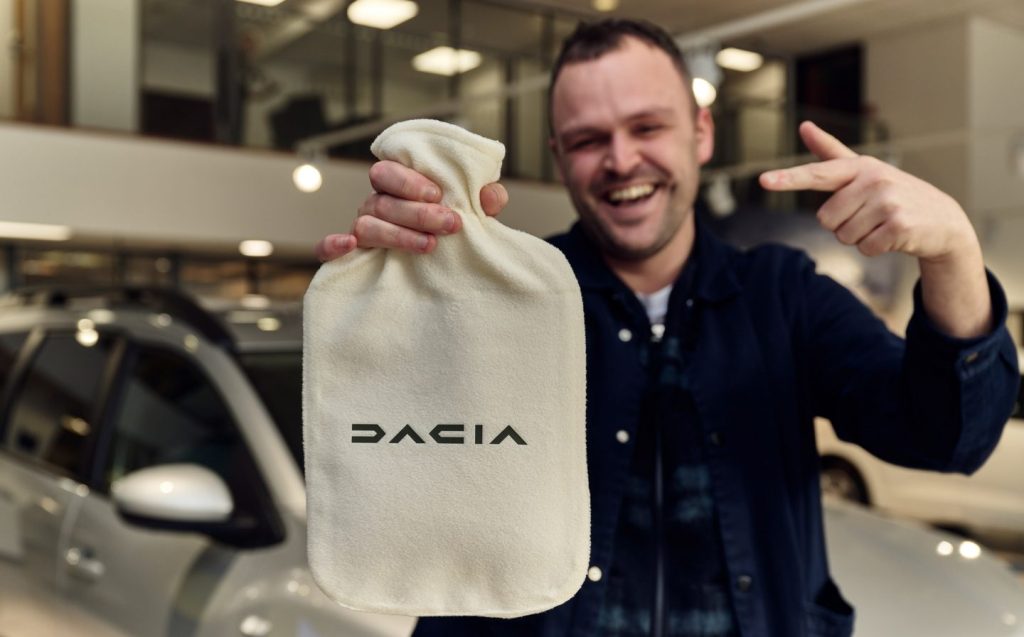 "Our 'Heated Seat Saviours' are a bit of fun, but they do highlight the direction the wider industry is going regarding subscription-based access to features," said Luke Broad, Dacia's UK brand director.
"Asking someone to pay extra to activate factory-fitted equipment certainly isn't Dacia! We believe in simplicity, offering our customers technology that makes driving more convenient and comfortable with features included in a car's initial price."
The company was keen to point out that its Sandero Stepway, Duster and Jogger models do feature heated seats in top-spec versions.
"Whether consumers view heated seats as essential or not," said Broad, "our commitment to value and a fuss-free ownership experience means that we will only ever ask them to push a button to enjoy them."
Humorous though Dacia's initiative is, it raises some pertinent issues about the future of car ownership.
In 2022, BMW raised the hackles of motorists across the world when it introduced a subscription service for in-car features such as heated seats, heated steering wheel and cruise control — despite the fact that most of the cars in question came with the hardware for such features already included.
For £15 per month, BMW owners could pay to unblock the software that prevents their heated seats from working; for £10 per month, drivers could enable their heated steering wheel or automatic high beams, while for £35 a month they could access their Driving Assistant Plus active cruise control system.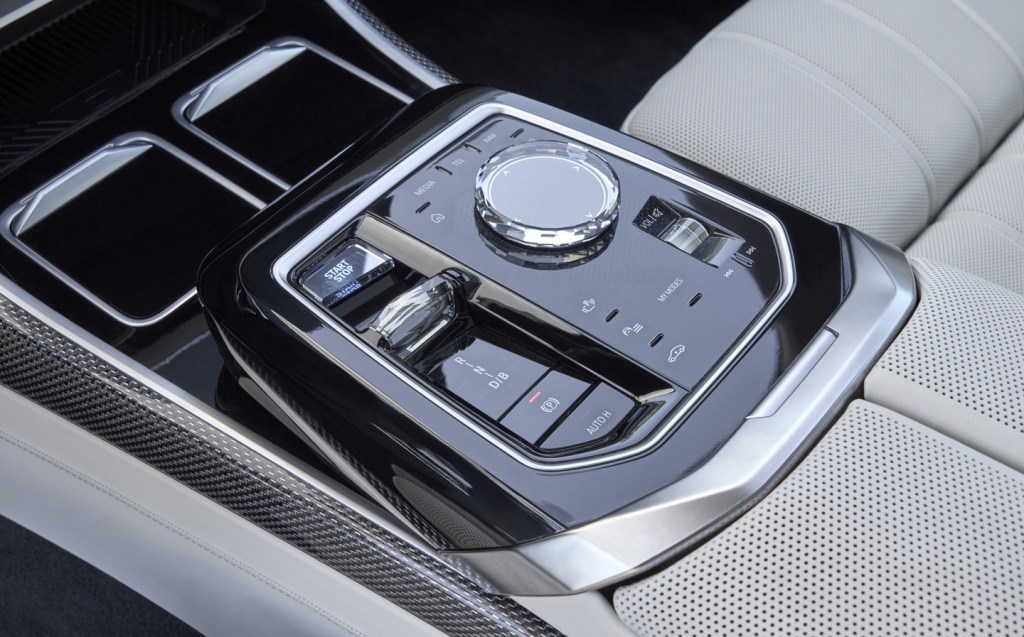 By paying even more money, BMW drivers could have the features unlocked for a year or even permanently, the big advantages to owners, the company said, being the ability to trial certain pieces of technology before committing to buying them, or for switching on items such as heated seats only in winter months. It also means second-hand buyers can opt into features with which their car wasn't originally specified, thereby seeming to upgrade the cars after purchase.
BMW's introduction of a subscription-based model generated no little outrage with critics slamming the firm as greedy and extortionate. However, singling BMW out is unfair considering that the Bavarian car-maker is far from alone among manufacturers jumping on the subscription bandwagon.
Over-the-air software upgrades were pioneered around a decade ago by Tesla and since then the company has offered owners the ability to upgrade their cars. These features include the "Autopilot" lane-keeping and cruise control system, and the ability to add more performance and range than their car's original specification.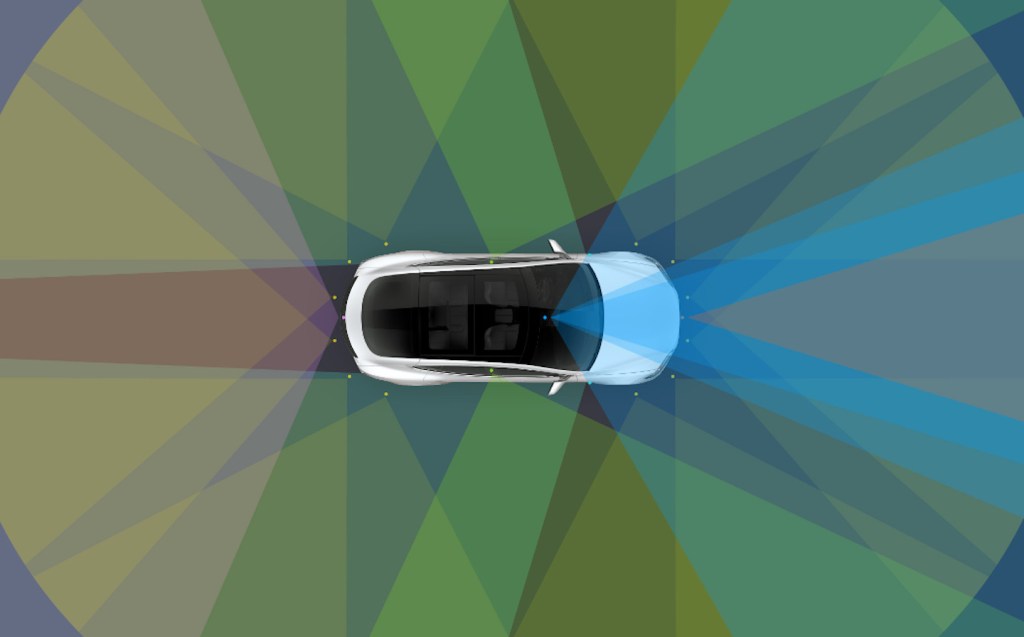 In some markets such as the United States, Tesla has been known to remotely remove tech features such as Autopilot and other performance upgrades once the car has been sold so that a customer buying a used model will have to pay for them again — something that has led to a small-but-thriving cottage industry of owners and specialists working to "jailbreak" Teslas in order to reclaim the features that they feel should rightfully be theirs.
Volkswagen, Audi, Ford, Toyota, Cadillac, Subaru and Porsche have all also dabbled in subscription services, such as making customers pay extra for certain driver assistance features, voice recognition or the ability to unlock their cars remotely via the company's app.
While carmakers may cite the advantages to consumers of a subscription model, the benefit to manufacturers' bottom lines is rather more obvious.
Subscription features allow car companies to save money during manufacturing, as it's more cost effective to offer one type of "fully-loaded" seat, for example, than two or three versions, all of which need separate production processes. They can also earn money on a car long after its first owner or lessee has sold it on
Studies, however, show that the majority of buyers remain resolutely opposed to subscription features.
A 2022 report in the United States by the consumer research firm JD Power found that 58% of people who used a carmaker's smartphone app to control various functions of their car would not be willing to pay for it.
Another 2022 study by an American automotive industry research company, Cox Automotive, revealed that out of an admittedly small survey group of 217 consumers who planned to buy a new car in the following year, only a quarter would be willing to pay a monthly fee for services. Of that 25%, safety features such as lane-keeping assist were cited as the type of extras for which they'd be willing to pay.
None of those polled said they'd be willing to pay more than an extra $35 (around £28.50) per month for any one feature.
Given that subscription features are a relatively new idea, their long-term impact on buyer goodwill remains to be seen.
It's difficult to see car manufacturers giving up on such a profitable idea though, and unless hordes of disgruntled BMW drivers begin flocking to manufacturers such as Dacia, it's almost certainly something that's here to stay.
Related articles
Latest articles