News: Traffic police cuts make street racing easier than ever
Street racers play a deadly game
---
Published 11 December 2012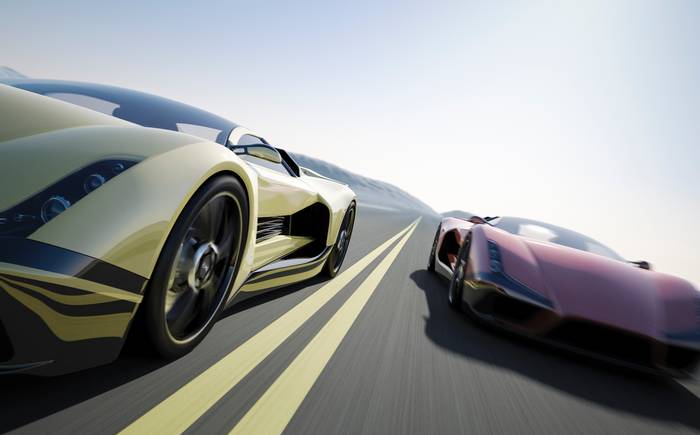 There is a group of drivers who see something very different when they look through the windscreen. Motorways are test tracks, tunnels are exhaust amplifiers and empty car parks are drift schools.
Street racing is on the rise across Britain and its neon lights and gaudy paint jobs are attracting a new generation of young drivers willing to put it all on the line for the thrill of racing on public roads.
If a reminder of the risks were needed, it came — abruptly and violently — last week when two men were killed on the M1 near Watford in what a witness described as a high-speed race. He reported two BMWs passing him at an estimated 140mph just before one clipped the central reservation and bounced off a bridge support into the path of the other vehicle. Mizanur Rahman, 24, known as "Muzza", and Gulzar "G Man" Ahmed, 22, died at the scene.
There are no statistics detailing the spread of street racing but participants confirm that it is on the increase, as do police officers, who fear there is little they can do to deter the practice.
"We arrange to meet up on Facebook or Twitter, we'll get to a car park, then there'll be a few toots and we'll start driving off," says one street racer, who calls himself Chad. "You get a guy like myself in a 300bhp car; I'm not exactly going to just sit there — I'm there to show off. There's a lot of bravado and it's great fun.
"Someone will dart forward, then someone else will, and before you know it, you're doing three-figure speeds. We normally do it in the early hours of the morning so there's no one else on the road, but we don't really think too much about the risks."
The highest speeds, says Chad, are achieved on motorways, which are used by racers to "max" their cars to find out how effective their tuning modifications have been.
Britain's biggest arterial roads are deserted at night and the drivers say there is little chance of being caught by a dwindling number of traffic police. The racers assemble at motorway service stations to compare their motors. Among the favourite meeting places are said to be Donington Park on the M1, Birchanger Green on the M11 and Thurrock on the M25.
There are a few short stretches of motorway in Britain — including parts of the M25, M6 and M4 — where drivers have to pass speed cameras but most of the network is a Gatso-free zone, and a playground for racers looking for high-speed thrills.
Driving reported on the rise of street racing last month after obtaining figures that show more than a dozen police forces have cut traffic officers in the past year, or are planning to do so. This follows a 29% reduction in the number of traffic police, from 6,902 in 2003 to 4,868 in March.
"It's difficult to quantify the effect of high-visibility patrolling as a method of crime prevention or road safety, but motorists say that knowing a police car is out patrolling plays a part," says a traffic officer from the home counties who spoke to Driving.
"Working with fewer officers leads to a more reactive stance instead of a proactive one, meaning that we don't 'hunt' as much."