News: Vauxhall unveils Adam Rocks Air SUV convertible
Whatever next, Adam?
---
Published 03 September 2014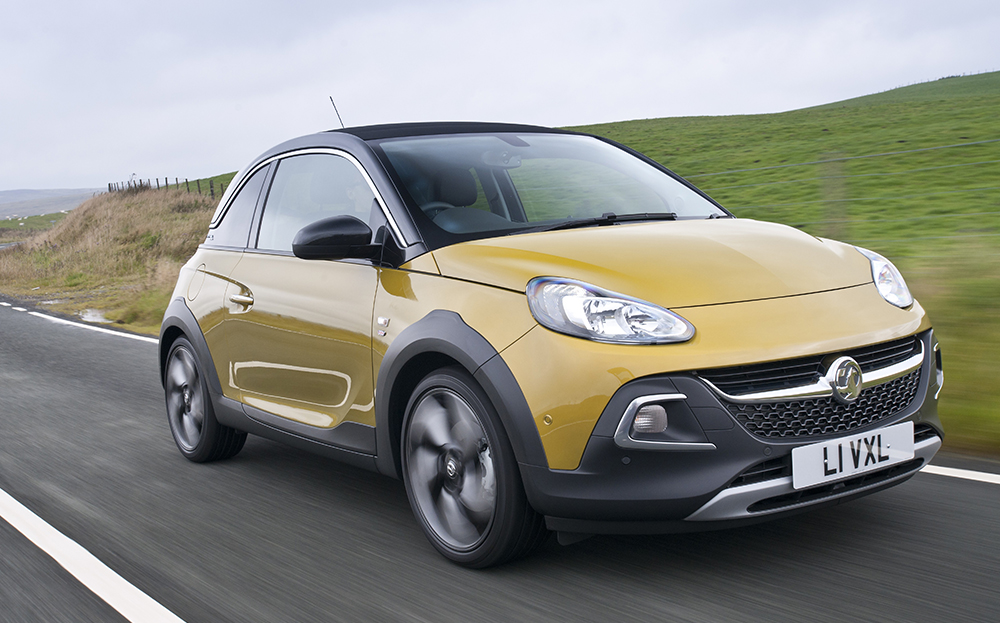 VAUXHALL'S DESIGNERS have come up with a new take on the Adam supermini so extreme, even they can't describe it.
Instead, they are telling people intrigued by the new Adam Rocks Air, a mini-SUV cum convertible, to think of it as a kind of Mini Paceman-meets-Fiat 500 convertible.
Put like that, they're not wide of the mark. The new model has a crossover body style with raised chassis and a wider stance, protective cladding ‒ and an electric folding canvas roof.
According to Vauxhall, it was inspired by parkour athletes; those super-fit runners who negotiate cramped urban environments using walls, rails and whatever else falls to hand.
---
If you can't wait for the Adam Rocks Air click here to search for and buy used Vauxhall Adam
---
The chassis of the Rocks Air has been raised 15mm, and the suspension and steering re-tuned to cope. Protective, anthracite-coloured cladding protects it from knocks and scrapes.  Skid plates front and rear, and a roof spoiler, complete the tough look.
Meanwhile,  as an antidote to all that running and jumping, the Rocks Air has an electric folding canvas roof that can be opened or closed in just seven seconds, and at speeds up to 85mph.
Along with its unique mix of features the model is the first to benefit from Vauxhall's new 115bhp, 1-litre, three-cylinder petrol engine that comes with a more efficient six-speed gearbox. In addition, there is a choice of four-cylinder, 1.2 and 1.4-litre petrol engines.
The Rocks Air, which goes on sale later this month at prices starting from £14,695, arrives as Vauxhall celebrates selling 100,000 Adams in Europe.