News: Trucks damage house after sat navs keep sending them down too-narrow road
Drivers ignore 6ft width restriction sign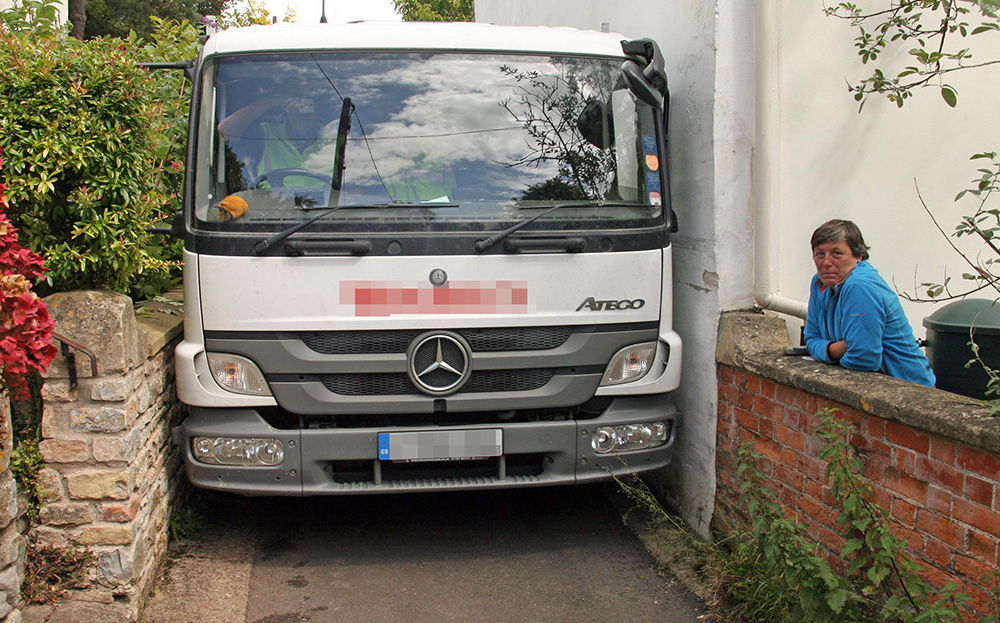 A HOMEOWNER is facing expensive house repairs after the latest truck driver to ignore a narrow road sign and follow his sat nav squeezed his vehicle past her house, damaging the building and neighbouring walls.
Caroline Cockman, 54, lives in a Georgian Mill in Coxley, Somerset. Her Grade II-listed home is down a narrow road that has a sign at its entrance warning drivers the road is less than 6ft wide.
But in the past week alone, three trucks have become stuck in it. One vehicle was jammed in so tightly, that the driver had to get in and out of his cab through the window.
Cockman, a garden designer, says truck drivers are using domestic sat navs rather than specialist versions for commercial vehicles.
"I'm told the commercial ones do carry warnings about the lane's width but the domestic ones don't," she said.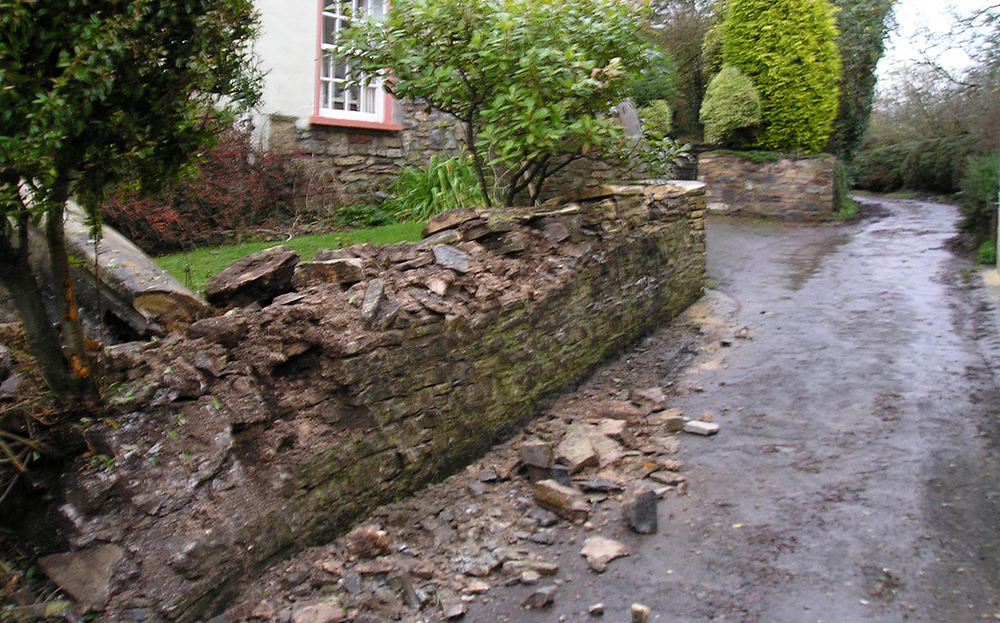 Cockman has lived at the property for 23 years and reckons that in that time, trucks have caused over £50,000 in damage to it.
"The worst incident was in 2008 when a big lorry got stuck, then tried to ram its way down, costing £13,000 in repairs," she said.
Several incidents have caused £5,000 in damage. At first, Cockman tried to claim on the truck drivers' insurance but found the process too slow and complicated. She now claims on her insurer but her efforts aren't helped by the fact that some truck drivers battle through and leave before Cockman or anyone else has noticed.
"Luckily, I've got a neighbour who works from home who can now get the driver details of most incidents when they happen," she said.
Cockman says the council should make the width restriction sign clearer.
"There needs to be more prominent signage at the top of the lane. I've had visits from council representatives who are sympathetic but nothing ever gets done."
A spokesman for Somerset County council said it was happy there were sufficient warnings in place. "There are already signs at this location and we recommend drivers pay attention to these."
---
Search for and buy used cars here
---