News: SsangYong to take on Britain's most popular SUV, the Nissan Qashqai
Why you need to know about the car company you've never heard of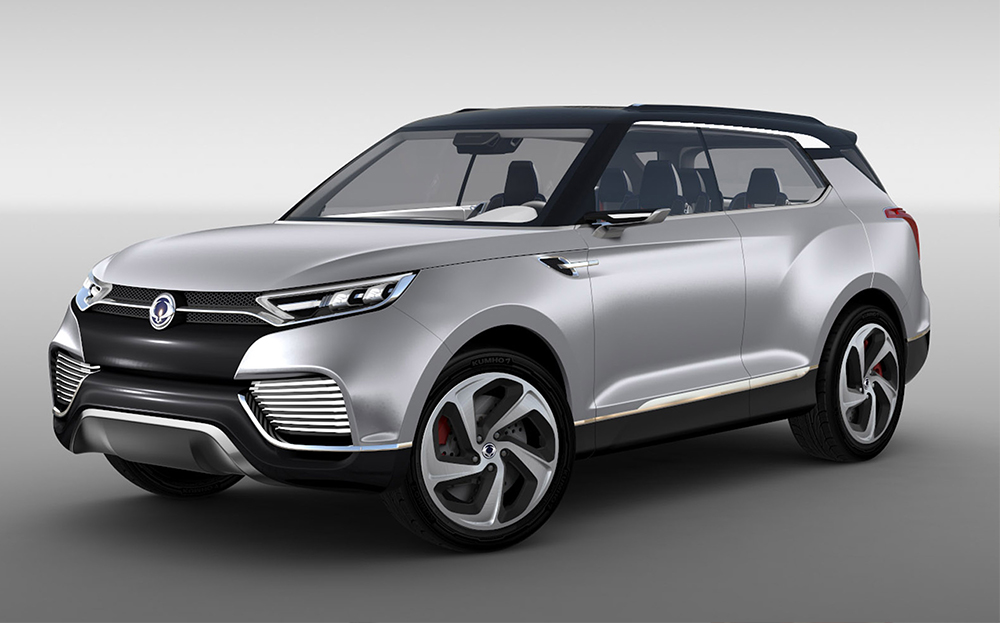 YOU COULD be forgiven for not having heard of SsangYong. The Korean company hasn't really made major in-roads into the UK market thus far, despite having been building cars for some 60 years (reach for the party poppers).
However, that may all be about to change as it is currently preparing to follow in the footsteps of Hyundai and Kia with a major push in Britain, starting with a rival to the Nissan Qashqai, one of Britain's most popular family cars.
---
Search for and buy a SsangYong on driving.co.uk
---
Currently called X100 (the name will change), SsangYong's latest (pictured above) is a compact four-wheel drive SUV that will go on sale next summer – with the promise that it will save cash-strapped drivers thousands of pounds. It is likely to cost from just £12,000, a saving of around £5,000 compared with a Qashqai.
The company says it will be its most sophisticated car yet, with plenty of modern technology and 1.6-litre four-cylinder petrol and diesel engines that will meet Euro 6 emissions regulations.
It bears little relation to SsangYong's original four-wheel drive model, the Shinjin Jeep of 1974. Then, the company was called Ha Dong-Hwan Motor Workshop (much snappier than SsangYong, no?) and built licensed versions of the famous Jeep CJ.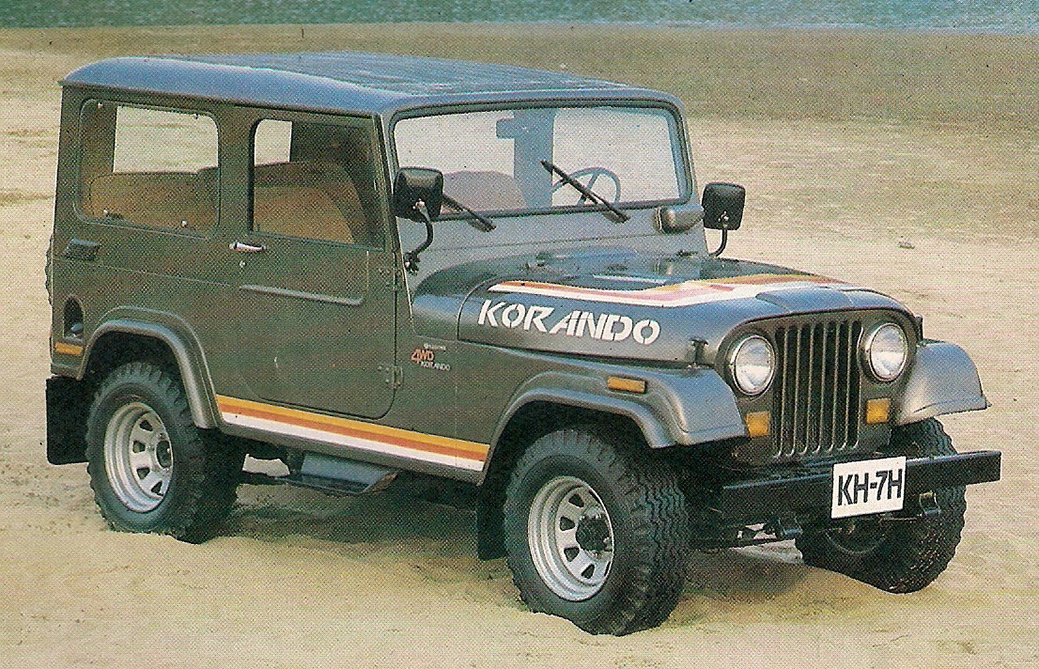 Ten years later, it took over Geohwa Co and the Korando name was born. Again, it was a rugged off-roader based on a Jeep (above), and was about as tough and functional as a pair of Dr Martens boots. You bought it because you had sheep to farm, rivers to cross or soldiers to transport.
By the early Nineties, SsangYong courted an unlikely partner, Mercedes-Benz, presumably by waving a small mountain of South Korean Won under the nose of German executives. It bought in Mercedes engines, transmissions and various systems, and the result was the Musso, of 1993. Even by the standards of its contemporaries – the Land Rover Discovery – it was a heavyweight, but practical and capable off-road, and a steal on the used market today (under £2,000 if you can find one for sale).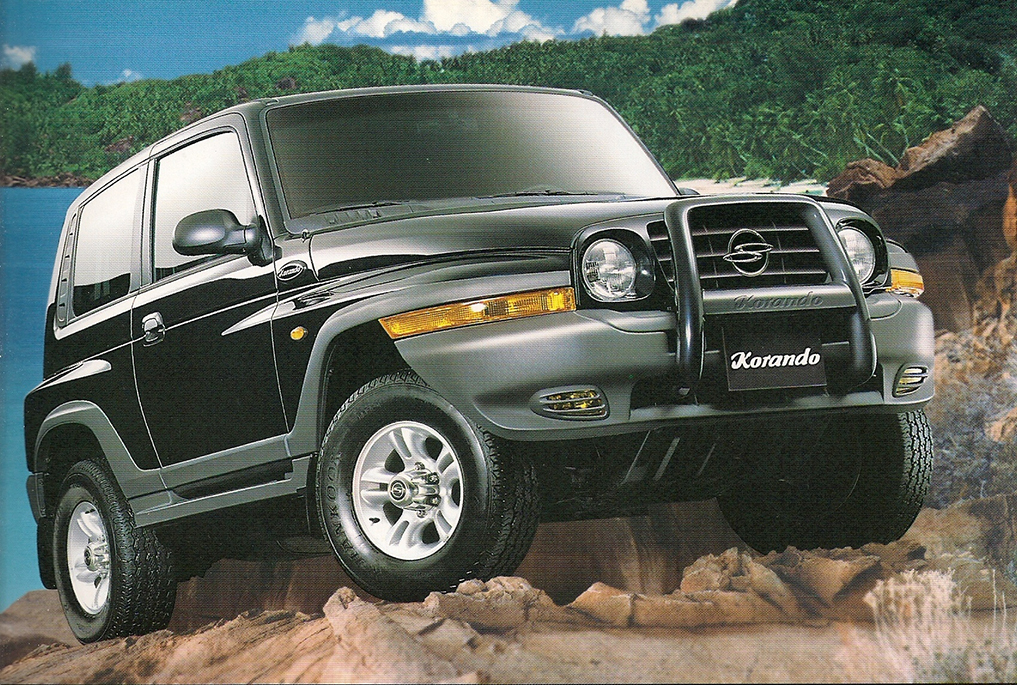 The second generation Korando came out in 1996, and once again SsangYong didn't believe in subtle. This was peculiar, given the head of design was Ken Greenly, a British designer and former head of automotive design at the Royal College of Art. Like the Musso, it used Mercedes engines and transmissions, and was as impressive off-road as it was dire on-road.
The post 2001 Rexton is where drivers looking for a large, family-friendly 4×4 might want to start their search. Just £3,000 buys an average condition, 2005 model.
We should skip the Rodius, a seven-seat MPV launched in 2004. Few drivers would be prepared to be seen driving one without wearing a paper bag over their head, even if a used model typically costs under £4,000.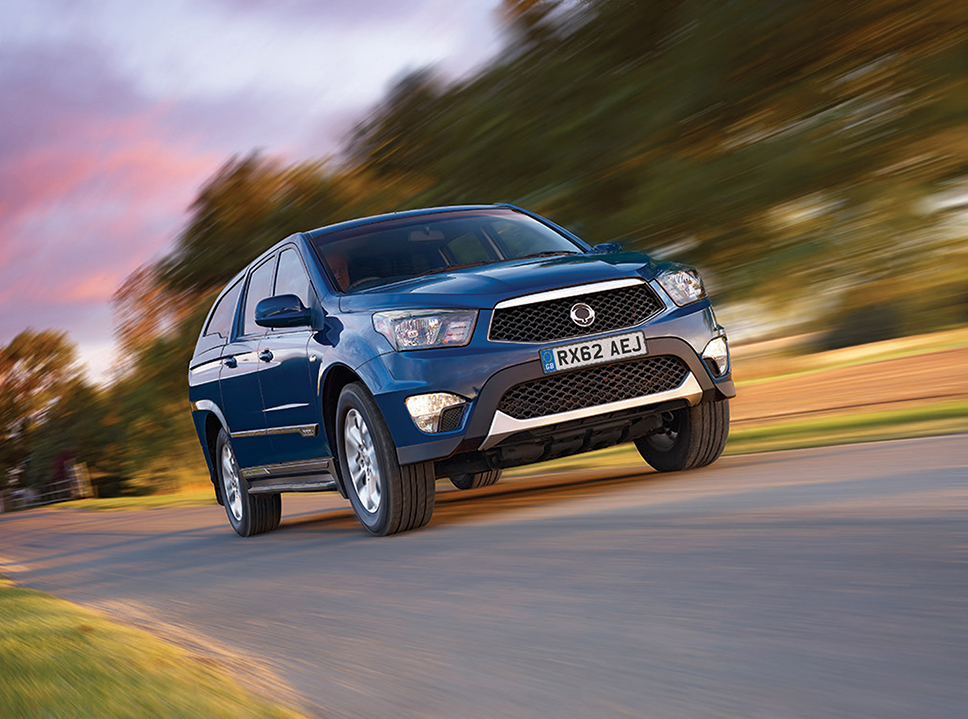 The latest range of cars, the Korando Sports, Turismo and Rexton W all have something going for them, albeit in their own peculiar way. The latter makes a tough tow car, whereas the Turismo is a bargain bus for dragging seven people around on a budget (see our review below).
If the X100 can get close to a Nissan Qashqai for the standard of quality, driveability and equipment, yet undercut it by around £5,000, SsangYong is likely to find new friends amongst cash-strapped British drivers.
---
Room to swing a trusty 3-iron…
Read Giles Smith's first drive review of the 2013 SsangYong Turismo EX
---