News: Scalextric Arc One could be the ultimate Christmas gift for car fans big and small
Set the race length, fuel load and tyre wear!
---
Published 19 November 2014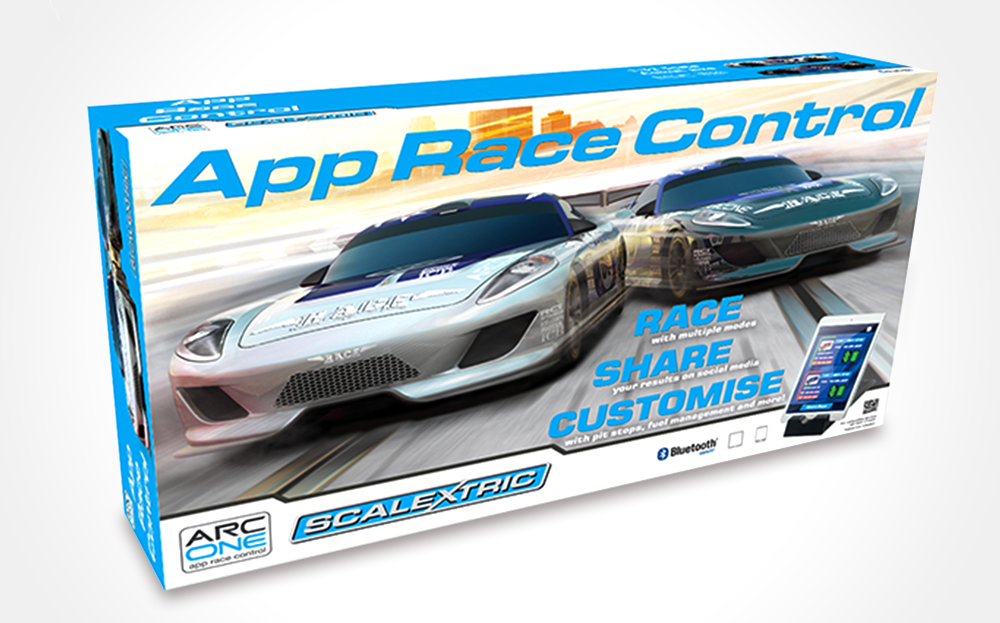 IT'S A perennial festive favourite for big and small kids alike, and now Scalextric has provided a new excuse to invest in a set this Christmas.
---
Search for and buy your next car on driving.co.uk
---
The new Arc One set takes Scalextric into the digital age with its wireless app Race Control: download the app to your smartphone or tablet (Apple or Android) and connect via Bluetooth to control the race and display information.
Players can set the race length and dial in features such as fuel load and tyre wear, as well as monitor racing progress, set jump-start penalties, record start-reaction times, count and time laps and record the fastest times across the start line.
There are seven race modes to choose from: Quick Race with presets, Drag Race with multiple straights, Practice, Tournament (with heats for multiple drivers, who race one another in turn), Grand Prix (involving qualifying rounds and a need for strategy), Endurance and My Garage, in which you can log all of your car, track and accessory collection and save track designs.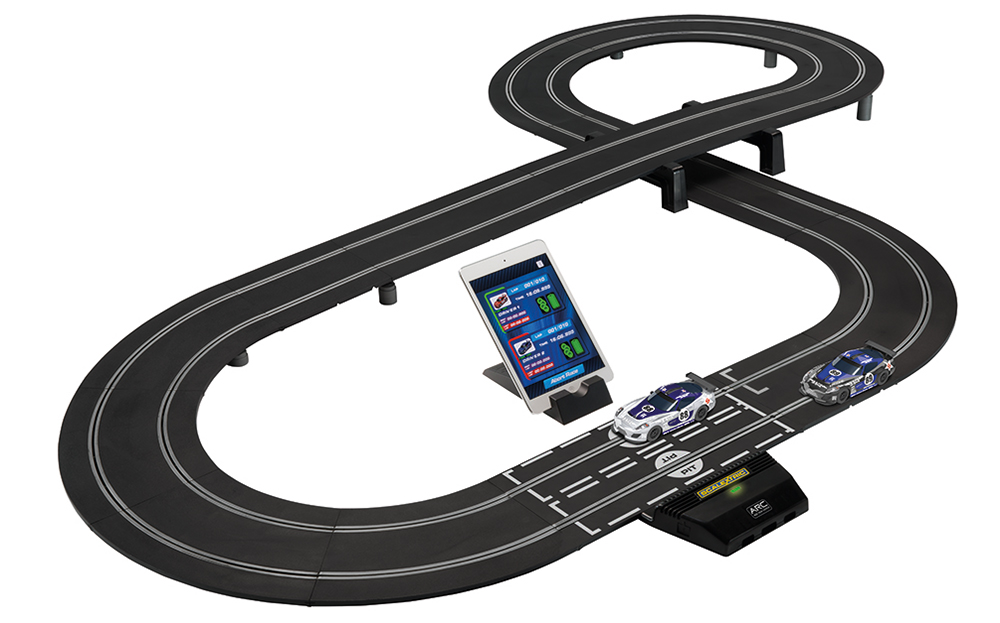 It won't render your classic slot cars and older pieces of track obsolete, either: Arc One is compatible with earlier Scalextric sets for a custom-built, time-travelling racing experience.
Arc One is due out on November 24 and can be pre-ordered direct from the Scalextric website, priced £100.
---
Click here for more great Christmas gift ideas for the car enthusiast
---
Scalextric Arc One play modes
Quick Race: Race instantly using pre-set race types and in-race game play.
Drag Race: Create your own drag strip using multiple straights and try to beat your opponent's finish times.
Practice: Set the number of laps and practice your racing skills.
Tournament: Set the number of drivers in total and per heat and let Arc work out the rest. Each driver will race all the other contestants in turn.
Grand Prix: Race to the top of the podium! Avoid incidents, plan your fuel, strategy and tyre wear. Don't forget to set your best time in Qualifying to start on pole.
Endurance Race: Test your team's endurance over the duration of your choice.
My Garage mode: List your slot car collection and add favourites for quick and easy race selection. Log all of your Scalextric track pieces and accessories to see available layout options and save track designs through names and photographs.
Race settings
Jump start: Set a jump start penalty should a driver jump the lights.
Start reaction times: Records each driver's reaction time when the lights go out to pulling the throttle.
Lap counting & timing: See your current and remaining lap times.
Top speed: Records the fastest speed across the start line.
Fuel load: When car runs out of fuel pit stops will be required – miss the pits and risk disqualification.
Tyre wear: Add another dimension to your race by monitoring your tyre wear and choosing the right time to pit