News: Roof raised on new Audi TT Roadster
Prices start at £31,955
---
Published 24 September 2014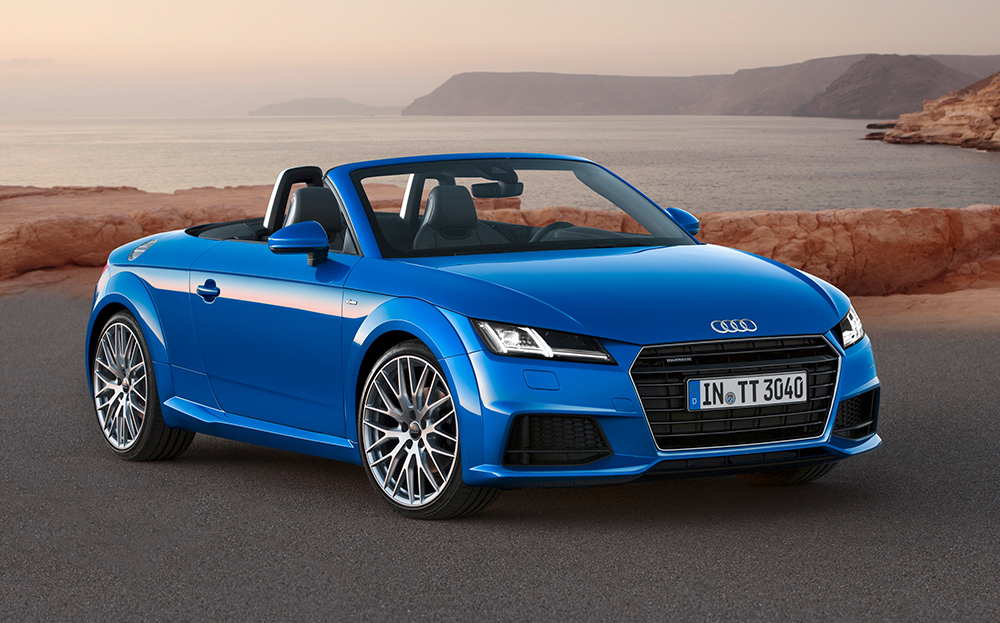 WITH WINTER beckoning, Audi has done the decent thing and shown us a vision of sunnier times with the unveiling of the all-new TT Roadster, ahead of next month's Paris show (October 4-19).
Like its predecessor, the new convertible has an electrically powered fabric roof that can open or close in 10 seconds, up to speeds of 31mph. Audi says that its storage tray does not impinge on boot space, while new clamps ensure that it stows tautly at the highest speeds.
Though the Roadster is, to all intents and purposes, just the new TT coupé with the roof cut off, Audi is at pains to explain how it has strengthened the model to combat the vibration and body flexing that can afflict convertibles.
---
Don't know your BHPs from your MPVs? Click to take a look at our car jargon buster
---
To this end, it has added specially developed struts in the underbody and body work to increase torsional rigidity and improve ride comfort. The aluminium A-pillars each conceal a second steel pillar which in turn houses a steel tube. Internal ribbing reinforces the aluminium sills, and V-shaped struts strengthen the car's underbody.
Thanks to the car's light space frame construction and extensive use of aluminium, these additions mean the 2.0 TFSI Roadster with manual gearbox weighs just 90kg more than the coupé (1,320kg compared with 1,230kg).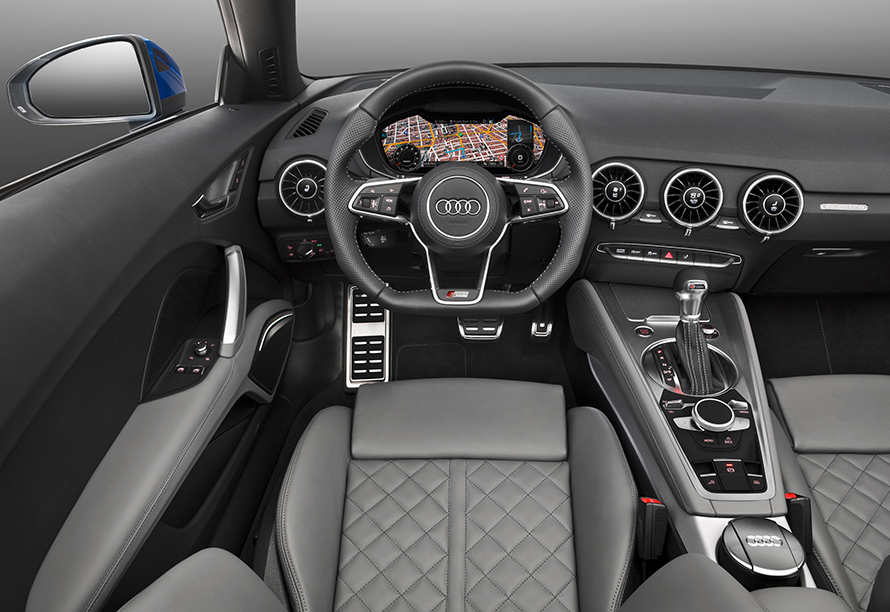 There are two versions: TT and four-wheel-drive TTS.  The TT is powered by a choice of two engines: a frugal (65.7mpg) 2.0 TDI ultra producing 179bhp and 114g/km CO2, and a 2.0 TFSI petrol developing 224bhp. The TTS is powered by an uprated 2.0 TFSI developing 302bhp that can whisk the model from 0-62mph in 4.9 seconds. Transmissions are a choice of six-speed manual and six-speed dual-clutch automatic (S tronic).
Like the coupé, the Roadster has a so-called virtual cockpit which replaces the instrument binnacle with a 12.3in high-resolution display. Likewise, the model is available in Audi's traditional Sport and S Line trims.
---
Search for and buy used Audi TT here
---
The TT Roadster comes at a £2,185 premium over the coupé.  Prices start at £31,955 for the 2.0 TDI ultra Sport, rising to £37,555 for the 2.0 TFSI quattro S line.  It goes on sale from November with deliveries starting next spring. The premium for the TTS, which can be ordered from early 2015 for summer delivery, will be slightly higher, giving a start price of around £41,500 for the Sport manual version.
The Audi TT Roadster could be the perfect car for single men, it turns out – read the story here.