News: Maria Sharapova's lift to the ball in Porsche supercar with super chauffeur
Sports stars electrify WTA party with Porsche 918 Spyder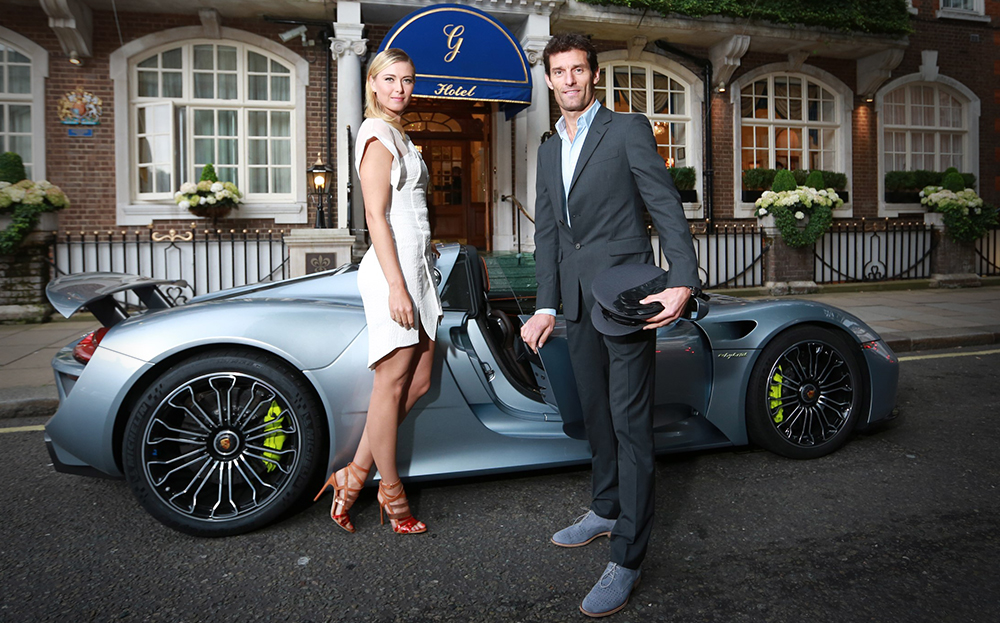 SHE'S USUALLY to be seen driving balls home on the tennis court but someone else was doing the driving when Maria Sharapova arrived in style at last night's pre-Wimbledon party.
The five-time Grand Slam winner, who earlier this month won the French Open, was the passenger in a Porsche 918 Spyder plug-in hybrid supercar helmed by no less a chauffeur than Porsche's World Endurance racing driver Mark Webber.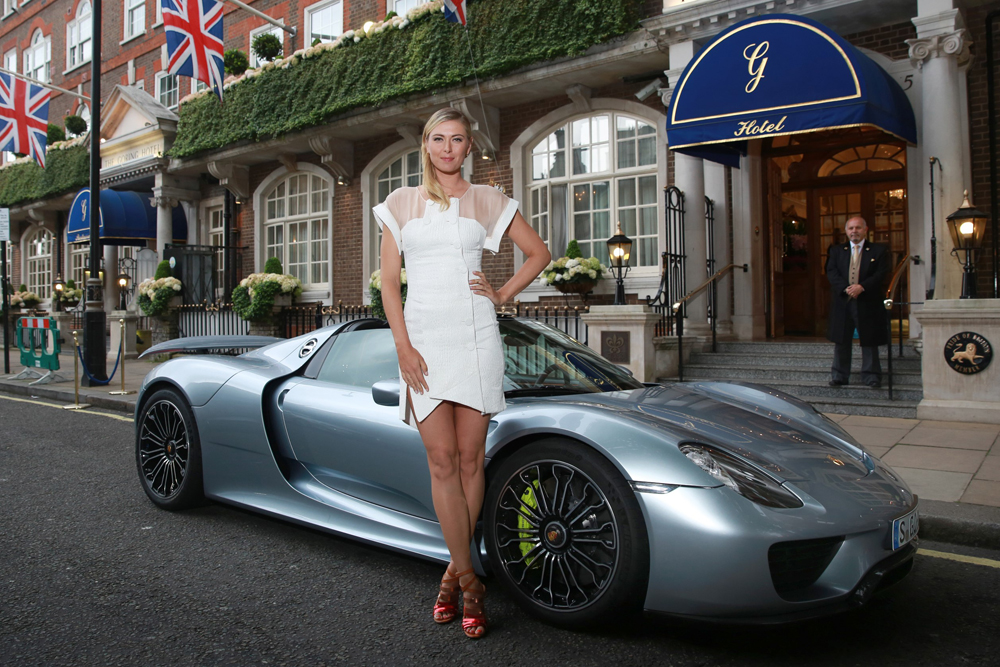 The former F1 race winner collected Sharapova from her hotel in central London and drove her to the event in Kensington.
He said: "The 918 Spyder is the closest thing to a road-going version and is just as amazing, especially as it can be driven into London for free. And of course, it's great fun to drive Maria around in it!"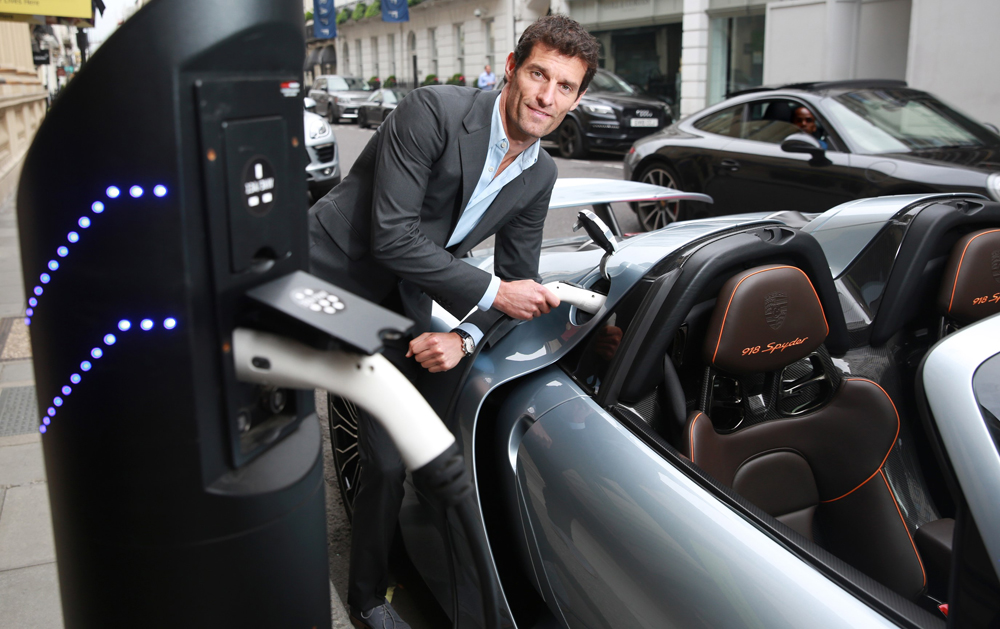 ---
Buy your next car on driving.co.uk – click here to browse our used cars for sale
---