News: George Lucas and Samuel L. Jackson play in Ferrari heaven
One of these guys could buy the company, never mind a car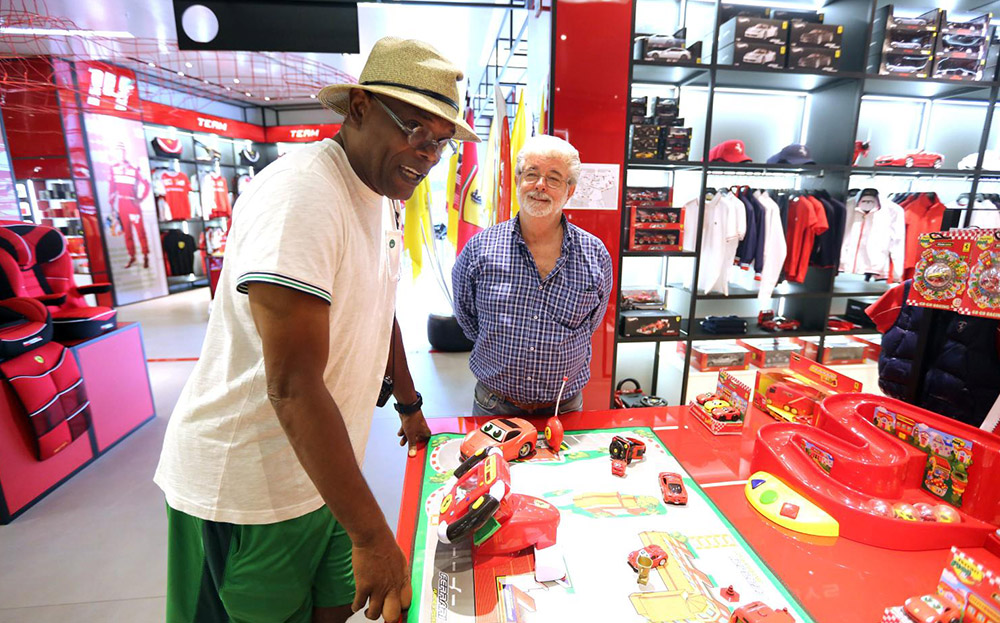 WE HAVEN'T heard any rumours about the billionaire Star Wars creator and director-producer George Lucas making a bid for Ferrari, but after this trip to the shop and the factory, you never know…
Lucas, worth, according to Forbes,  $5.2bn after he sold his company Lucasfilm to Disney in 2012, and his friend the actor Samuel L. Jackson, worth a more modest $185m, interrupted a brief trip to Italy to visit the Ferrari store, before nipping across town to the Fiorano test track.
With time to spare they then popped into the factory to see the production line, and then to the offices where they met Ferrari president Luca di Montezemolo.
"I have always been a racing car enthusiast and Ferrari has been in my heart since I was a kid," said Lucas.
Jackson was equally gushing: "Made in Italy, and speed, are what Ferrari means to me," he said.
Ferrari wasn't saying whether the handshake between Montezemolo and Lucas was over the company or a car, or a simple pleasantry.
It was equally tight-lipped over whether there was a "star wars" between the two film celebrities over who took home the Ferrari LaFerrari.