News: Driverless cars to be tested in Britain. Scapegoats required
Look, no hands: the Google prototype car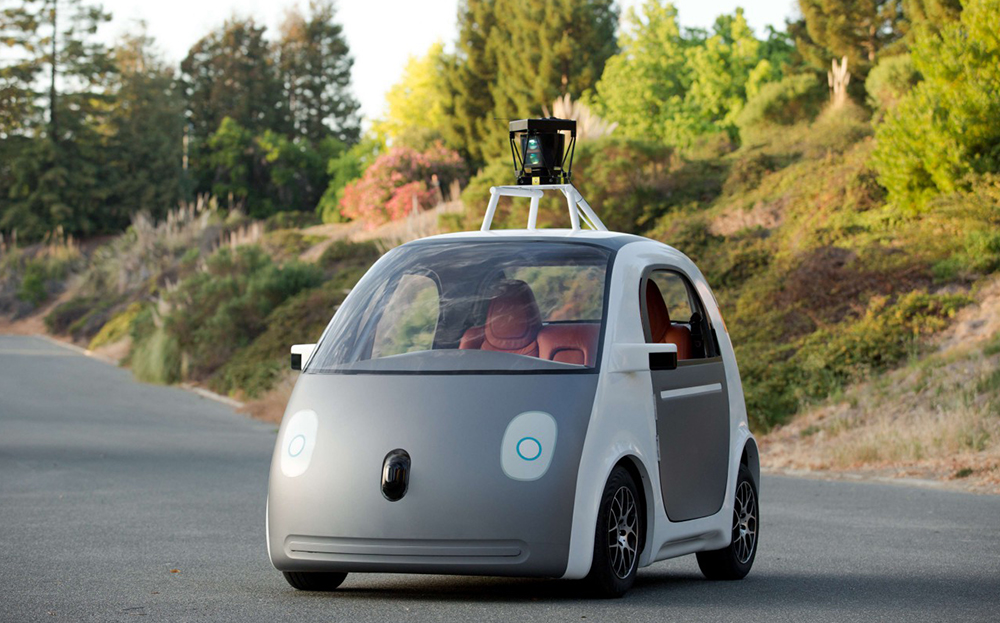 TESTS OF driverless cars will begin on UK roads next year but the motor industry has let slip a key condition: they will still need drivers. Ministers announced on Wednesday that the first trials on public highways will take place in January and will call this week for expert views on the regulations required to maintain road safety and hold someone responsible in the event of an accident.
Insurers, car companies and lawyers say the only way autonomous vehicles can mix with other traffic will be if a driver is at the wheel, ready to take over if the software goes awry and to take the blame in the event of a crash. "To start with, there will be a driver override and it is likely that the driver will continue to be held liable in the event of a crash if they are able to intervene," said Malcolm Tarling of the Association of British Insurers.
American states including Nevada, California and Florida allow tests of driverless cars on the road, but require drivers who can take control if needed.
"It is hard to see how there could be a complete removal of the requirement for the user to be in control," said Caroline Coates, a specialist in automotive liability claims for the law firm DWF. "If a driverless car is involved in an accident, is the vehicle or user negligent? Maybe the man in the overalls who didn't carry out the correct maintenance, or the owner who didn't update the car with the latest software?"
Milton Keynes in Buckinghamshire plans to test driverless pods to ferry passengers round the town centre next year but they will at first use separate lanes. Even Google's much- publicised car, which has no steering wheel or pedals, has a top speed of only 25mph and is restricted to areas that have been mapped.
"We must recognise that fully driverless cars require a great deal more comprehensive testing and development before they can be made commercially available in the UK — or anywhere in the world," said Peter Shaw, chief executive of Thatcham Research, which assesses vehicle safety for motor insurers.
Even the car industry admits it is a long way from making vehicles that need no driver input or supervision. Torsten Wey, who leads research and development into safety aids for Ford, told Driving last month: "I doubt we will ever get there."
---
Click here to search for used cars on driving.co.uk
---