News: Bentley launches "ultimate" race-inspired Continental GT3-R two-seater
The Continental GT3-R two-seater is, says Bentley, the most dynamic, responsive and involving road car it has ever made.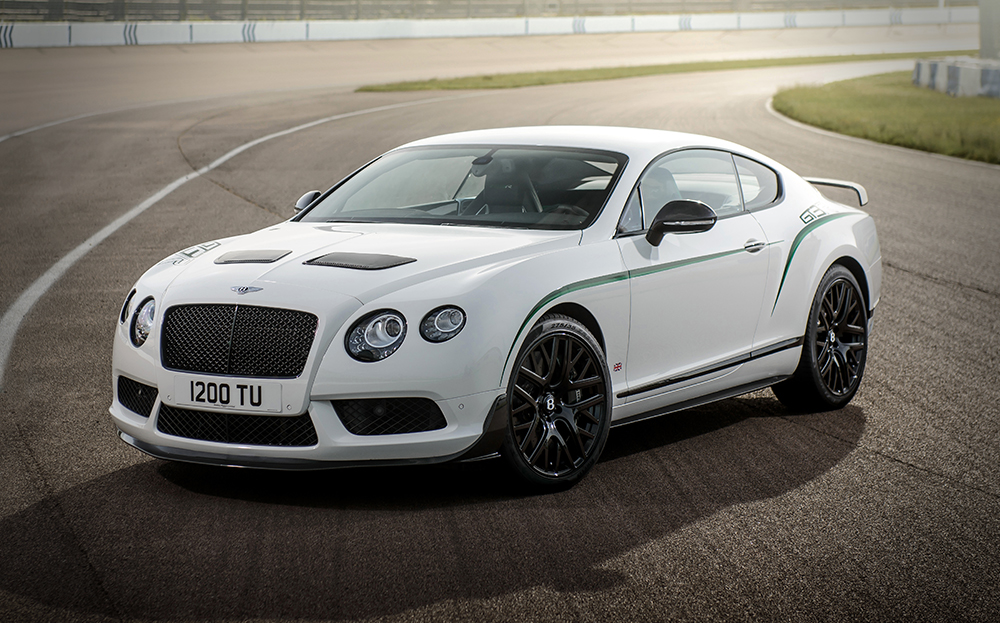 BENTLEY'S HISTORIC win in the Blancpain Endurance race at Silverstone last month [May], the car maker's first UK race in 84 years, has spawned a road car equally determined to open a new chapter in the company's history.
The Continental GT3-R two-seater is, says Bentley, the most "dynamic, responsive and involving" road car it has ever made. The model's performance figures and technical specification support that claim.
Shorn of 100kg of performance-sapping weight and powered by an uprated twin-turbocharged 4-litre V8 engine developing 572bhp and 516 lb ft torque, the new model blasts from 0-62mph in 3.8 seconds, making it Bentley's fastest-ever accelerating road car.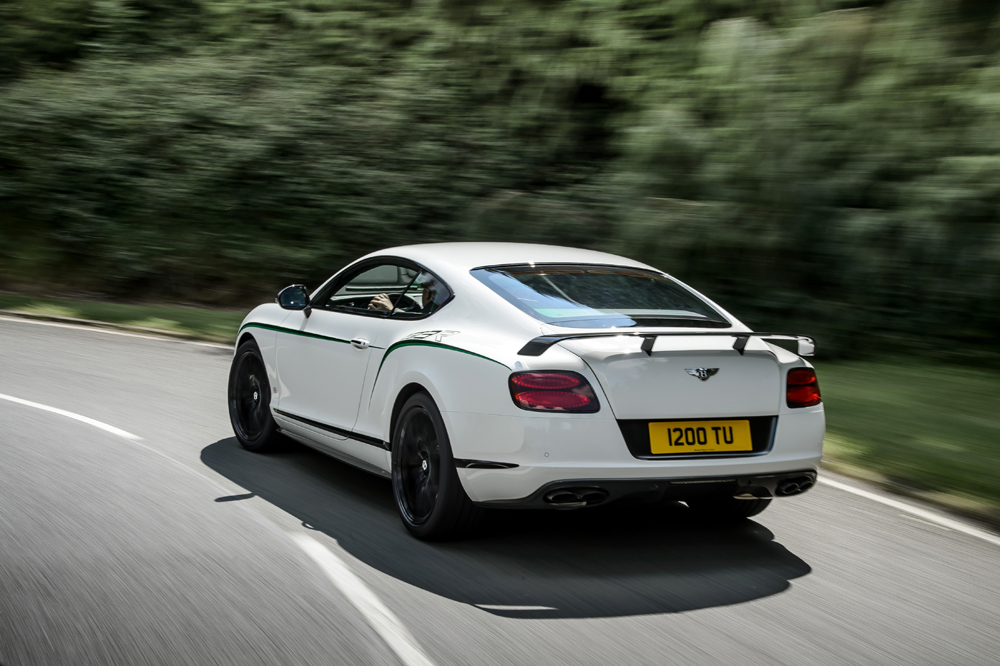 Another first, at least for Bentley, comes with the addition of torque vectoring to the new car's four-wheel drive powertrain. This technology gives the GT3-R the ability to control the power at each of its rear wheels and, important for the enthusiast driver, neutralise understeer in a chassis already optimised for outright cornering ability.
A more distinctive Sport mode exploits the powertrain enhancements to greater effect.
On a lighter note, and in what may be a first in terms of the automotive and domestic interface, Bentley says the rear brake discs fitted to the GT3-R have the ability to absorb up to 10 megajoules of energy – enough to power a home for six hours – in a single stop.
Meanwhile, according to the car maker the new model pushes not only performance but luxury, too, to a new level.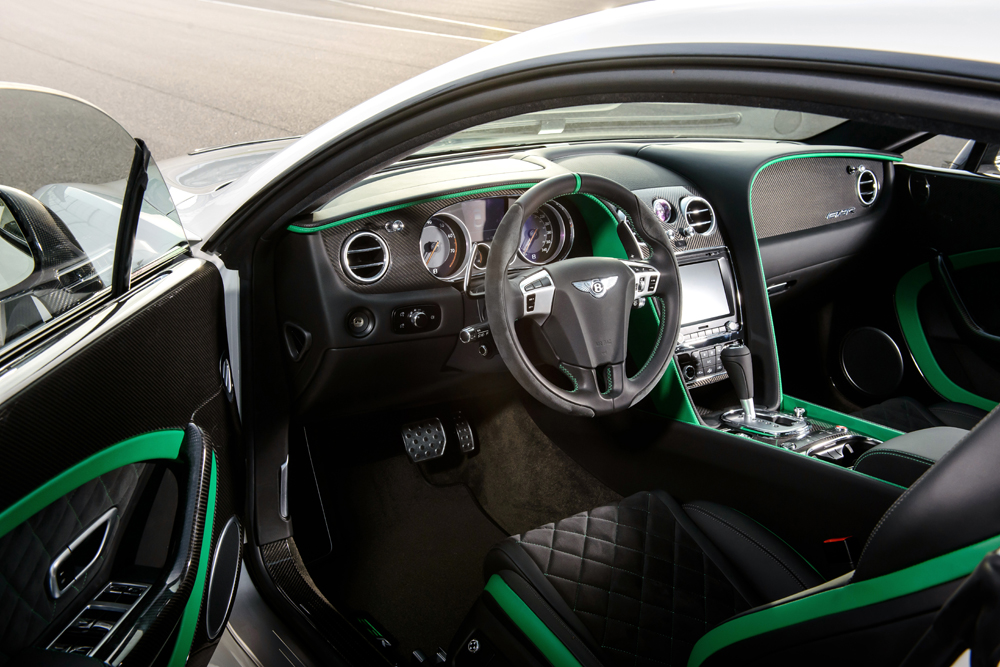 A cosseting ride is guaranteed thanks to an air-suspension system borrowed from the Continental V8 S. The two-seater's "handcrafted" cabin features diamond-quilted Alcantara, while the seatless rear section has a carbon-fibre surround. Green accents and GT3-R badging complete the look.
Externally, the new model, which is limited to 300 examples, has a revised front splitter, a fixed rear wing and two bonnet vents to aid engine cooling. Like the racing car that inspired it, the GT3-R is finished in glacier white.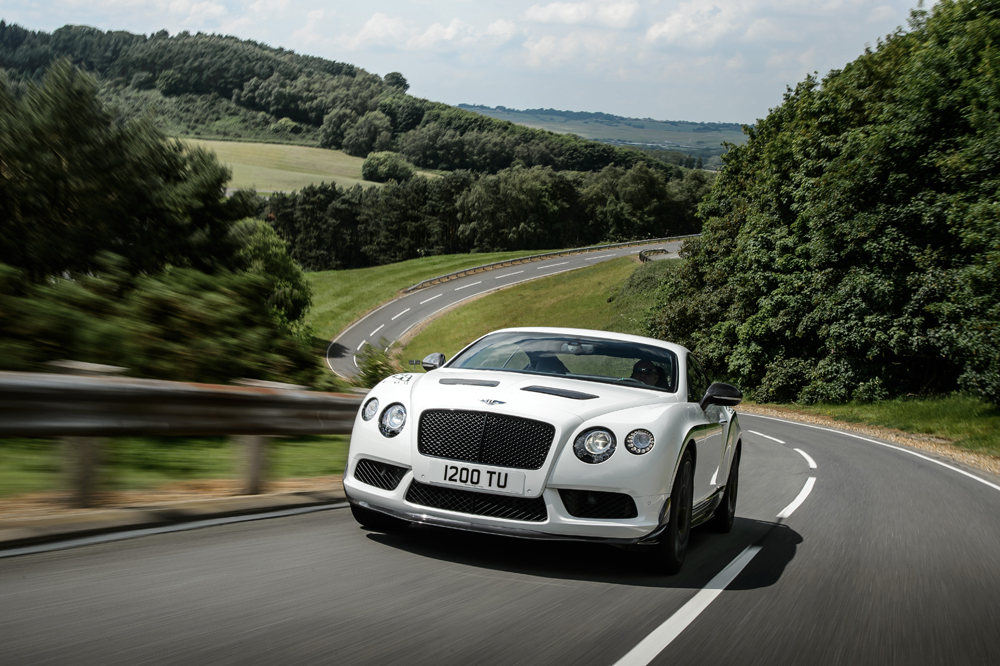 Pricing will be confirmed at the car's launch at the Goodwood Festival of Speed, June 26-29, with deliveries commencing late 2014.
---
For more photos head to our Facebook page
---