New York show: Land Rover Discovery enters the space age with Vision of the future
Land Rover's Vision Concept, unveiled in New York last night (April 14), showcases a raft of high-tech features worthy of the space age.
A "TRANSPARENT" bonnet that allows the driver to see the road beneath the vehicle, doors that open with the wave of a hand and lasers that scan the way ahead to produce a contour map projected onto the car's instrument display – Land Rover's Vision Concept showcases a raft of high-tech features worthy of the space age, writes Nick Rufford from the New York motor show.
Accordingly, it was presented on the USS Intrepid, a retired former aircraft carrier now sea, air and space experience centre moored on the Hudson River in New York, where it was joined by a scale model of the Virgin Galactic SpaceShipTwo, the world's first commercial spaceship.
No, galactic travellers won't be touring Mars by Land Rover Evoque. Instead, the car maker announced that it is the space company's official vehicle supplier on earth, transporting astronauts at Virgin's space port centre in New Mexico, and providing vehicles that will tour the world inspiring youngsters to pursue careers in technology and engineering.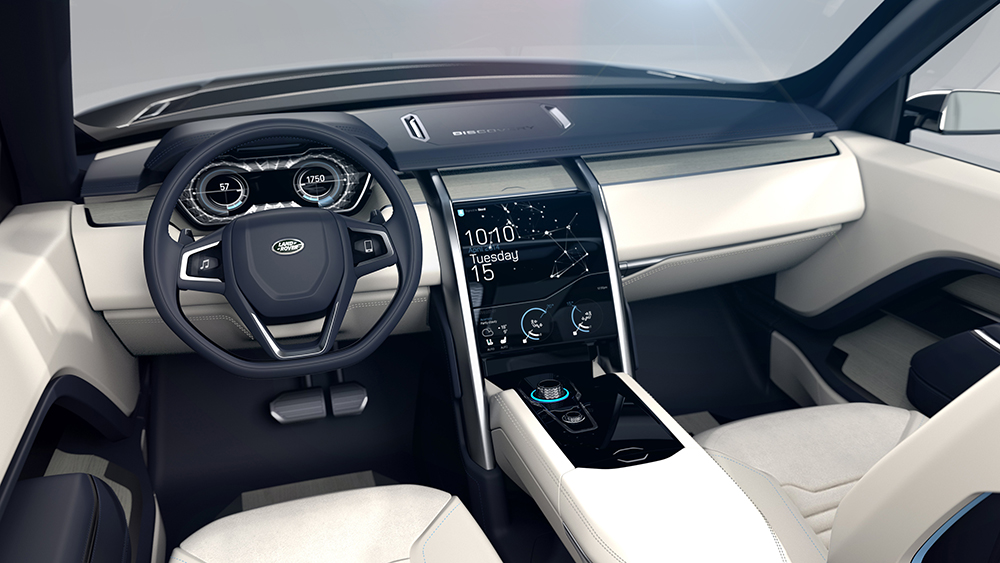 The Vision concept's new technologies should certainly give them ideas. Chief among them is the Jaguar Land Rover system called Transparent Bonnet, reported on driving.co.uk last week. It has been developed by the company's secretive "skunkworks" research department.
"We are developing new technologies including the Transparent Bonnet to give drivers an augmented view of reality to help them tackle anything from the toughest off-road route to the tight confines of an urban car park," said Dr Wolfgang Epple, Director of Research and Technology for Jaguar Land Rover.
Land Rover said its Discovery Vision Concept was representative of a family of vehicles, rather than a single vehicle, although it admitted the new concept showcased a new design style for the future Discovery family. The vehicle is extremely important to Land Rover and one of its most popular models. About 1.1m have been sold worldwide since it was launched 25 years ago.
Other advances showcased by the Vision Concept include Smart Glass that can display augmented reality features in the cabin, next-generation Human-Machine Interface (HMI) technology that creates what Land Rover described as a "rich and truly immersive multimedia experience" and Remote Control Drive that enables the driver to manoeuvre the vehicle at low speed while not seated in it.
Additional technologies include Land Rover's next-generation Terrain Response featuring intelligent HMI, Laser Referencing, which uses visible lasers to project markings, symbols and imagery onto ground surfaces to make navigating tight gaps easier, and gesture-control, not only of the vehicle's doors but also its lights and gearchange.
Meanwhile, the Vision concept boasts useful advances in practicality. The interior can be converted from its standard seven-seat layout to a six, five or even four-seat "limousine" mode. The powered tailgate is a single-piece design with a sill step and a folding bench seat, creating what Land Rover called a "flexible event platform".
"The Discovery Vision Concept demonstrates where Jaguar Land Rover's pioneering technology could take the SUV in the future," said Dr Epple.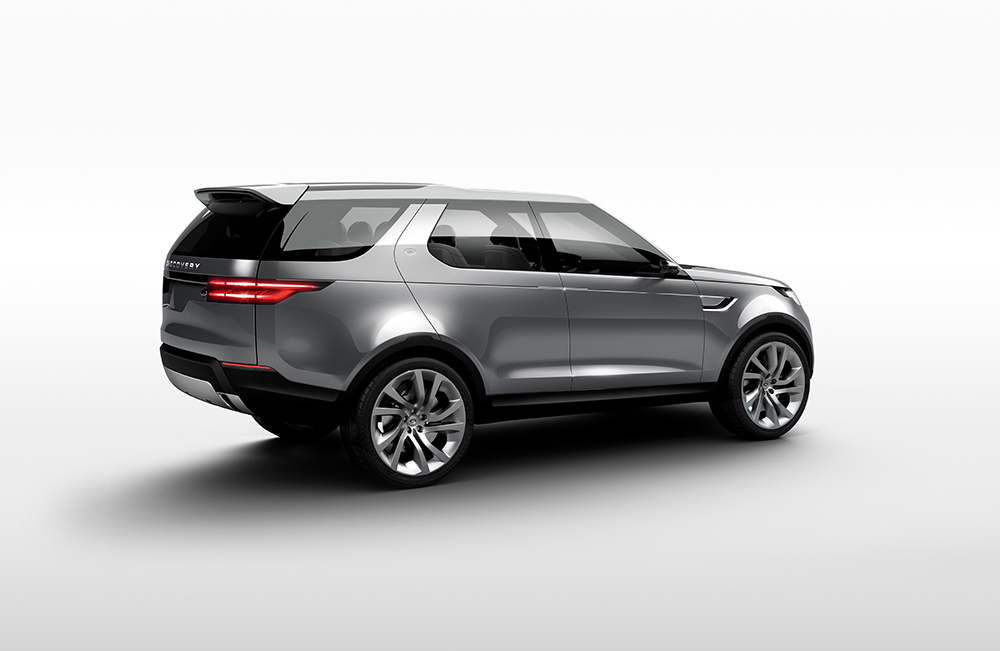 See the Vision Concept's doors open as if by magic (well, gesture control)
---
Search for and buy a used Land Rover Discovery on driving.co.uk
---