Lamborghini driver baffled after being charged 15 times for entering London Congestion Charge zone, despite images proving it wasn't his car
TfL blames contractor Capita for failing to follow processes, Capita admits there may have been a technical error with the ANPR cameras
---
Published 18 February 2022
A motorist from Nottingham was charged 15 times for entering the London Congestion Charge zone despite being nowhere near the capital on the days in question, with photo evidence from Transport for London showing the vehicles were not his car.
Gary Digva (below), from Nottingham, was shocked to see the charges, worth £225, had racked up on his credit card erroneously via the Congestion Charge's "Auto Pay" feature, which automatically takes payment whenever a number plate registered with the system is spotted by one of the zone's Automatic Number Plate Recognition (ANPR) cameras.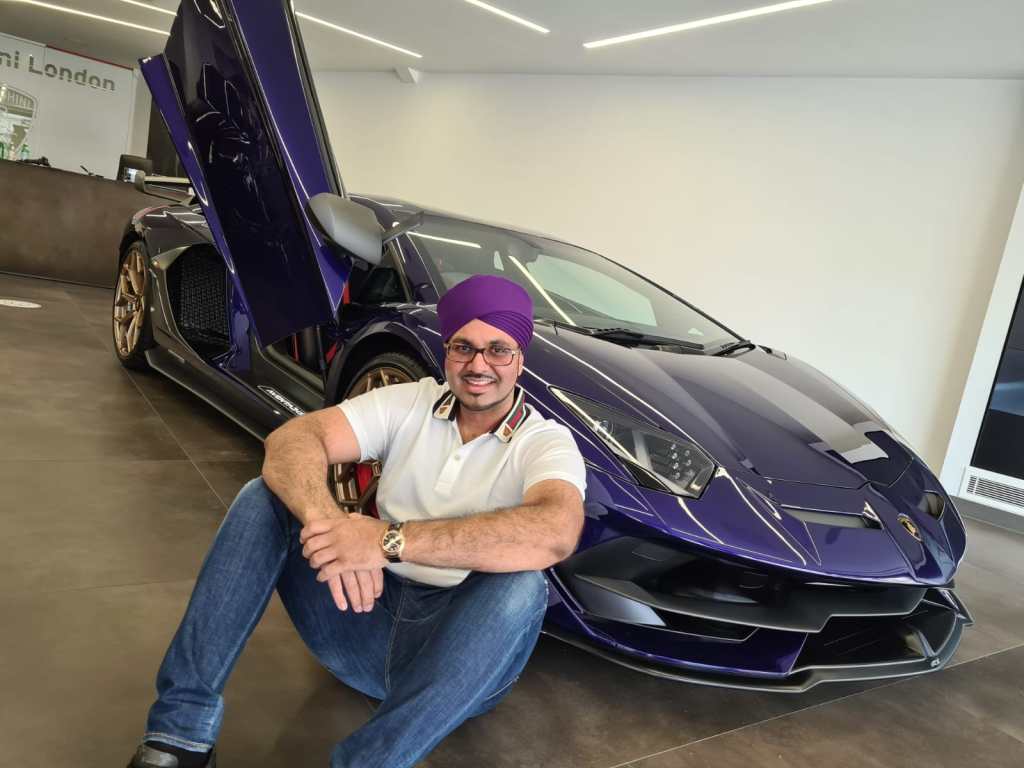 When checking the 15 charge detail notifications, Digva was even more baffled. The notices include images of the incidents but the vehicles in question are evidently not Lamborghini Aventadors.
"The cars recorded as my car look nothing like my Lamborghini," he said. "One is a Mercedes saloon car and another is a black cab, for goodness' sake, and yet they've linked them to my Aventador. How is that possible?"
The registration plates are partially obscured in some of the images captured by the ANPR cameras, though in others the whole plate is visible and the registrations clearly do not match that of Digva's V12-powered supercar.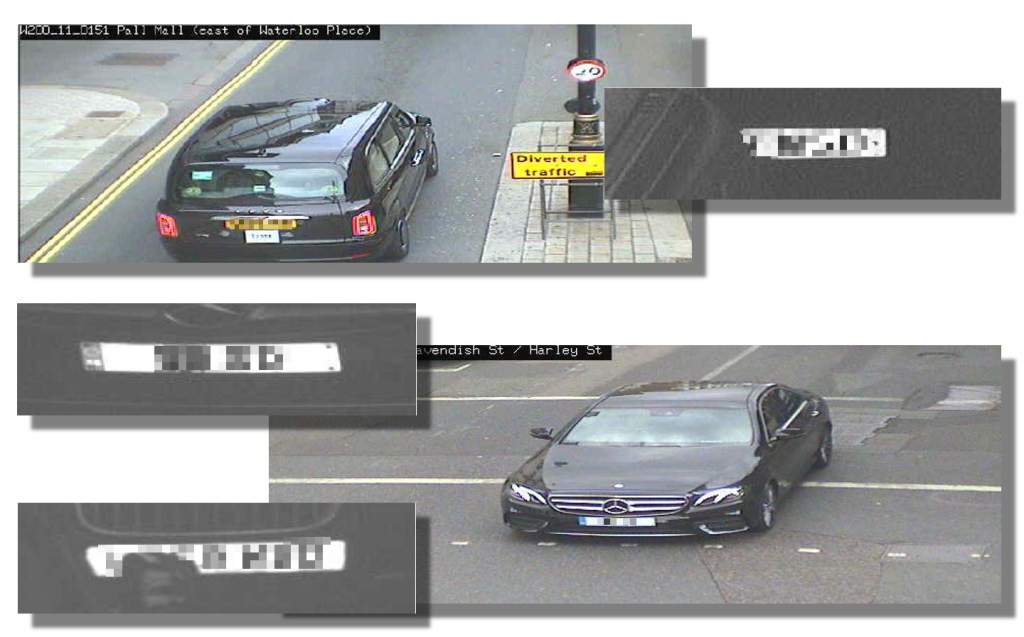 Digva, sales director and visionary for Road Angel, which manufactures speed awareness and dash cam products, said this raises questions not only about the reliability of TfL's ANPR camera technology but also the failsafe procedures that should be in place to ensure failures of the technology are not passed on to consumers automatically.
"If my Lamborghini was mistaken for a taxi, what other errors are going on with other drivers all the time?" said Digva.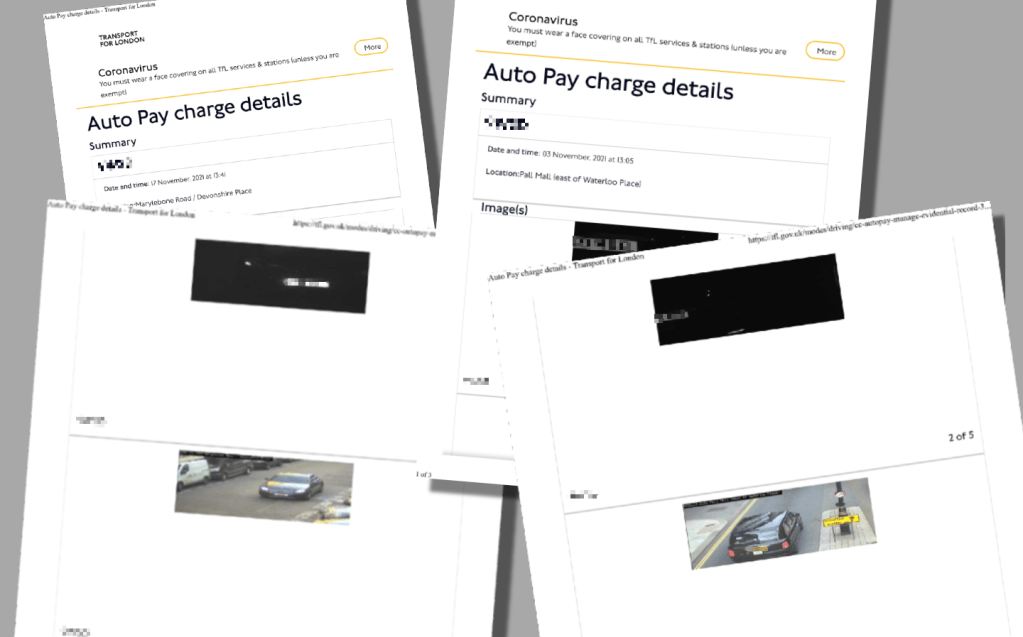 The businessman said he hadn't noticed the charges accumulating on his credit card straight away because he was not looking out for them, and by the time he had spotted the errors and contacted TfL, he was told it was too late to dispute the charges.
The written response from TfL's contracts & operations manager stated: "As per Terms and Conditions of the Auto Pay service if you dispute a charge(s) you must contact us within 60 days from the date of your statement containing the disputed Charge(s).
"As the statement containing the charges was issued 01 November 2021, we are unable to refund any charges."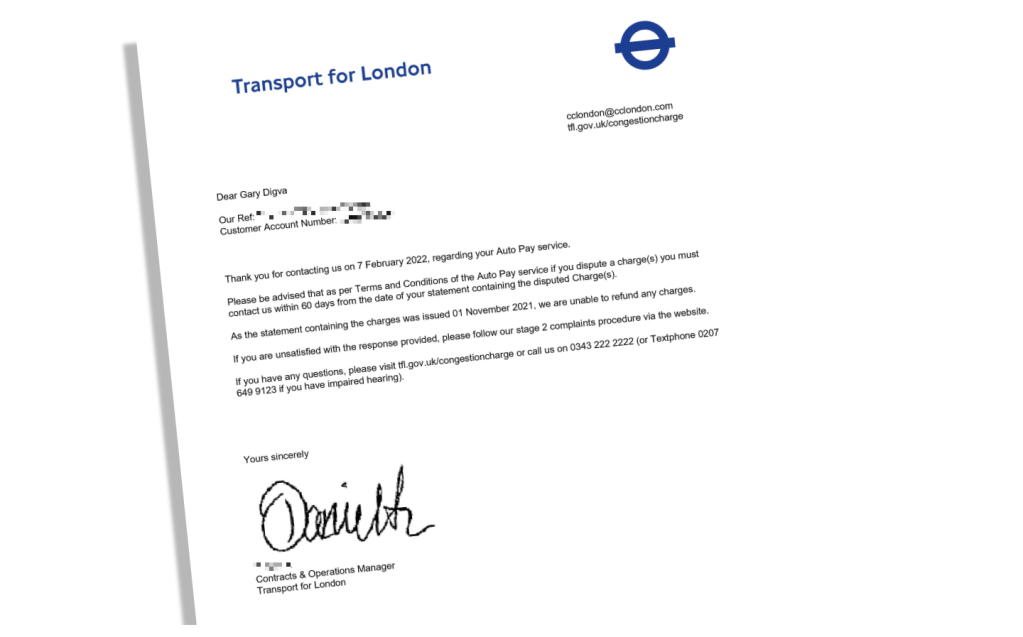 Driving.co.uk contacted TfL to ask if it disagrees that this was a failure of the ANPR technology used for the London Congestion Charge zone, and asked for the number of disputes resulting from mistakes relating to number plate recognition in 2021, including how many of those relate to the Auto Pay service.
Paul Cowperthwaite, TfL's general manager of road user charging, said: "We are sorry for any distress Mr Digva has suffered as a result of these incorrect charges. We have refunded all the charges and received assurances that this won't happen again.
"We have processes in place that prevent errors of this nature occurring and on this occasion our contractor Capita didn't follow them."
TfL also claimed that in 2021, less than 0.0001% of all charges were disputed. It did not respond regarding the possibility that this was a technology failure, further raising concerns that this may be happening to other drivers entering the London Congestion Charge zone.
A spokesperson for Capita admitted they "believe there was a technical error" but by the time of publication had not responded to Driving.co.uk's questions about the nature of that error, nor whether they believe this cannot be an isolated incident.
They told us the company processed more than two million images a day through the operation of London's road user charging schemes last year, and echoed TfL's assertion that less than than 0.0001% of all charges were disputed.
They said: "We apologise to Mr Digva for the administrative error made in dealing with his enquiry and we have now handled his complaint."
Driving.co.uk also asked what processes should have been in place to prevent the administrative error, though again we are awaiting a response.
In August 2020, Capita announced a new £355m deal with TfL to extend its contract managing London's existing Congestion Charge, Low Emission Zone (LEZ) and Ultra Low Emission Zone (ULEZ) up to October 2026, as well as delivering the ULEZ expansion to the area within the North Circular and South Circular roads.
The company said at the time that it anticipated recruiting and training an additional 900 new staff to deliver the expanded service.
Related articles
Latest articles