Geneva show: Skoda unveils "go-anywhere" Octavia Scout
Dyb, dyb, dyb...
---
Published 11 February 2014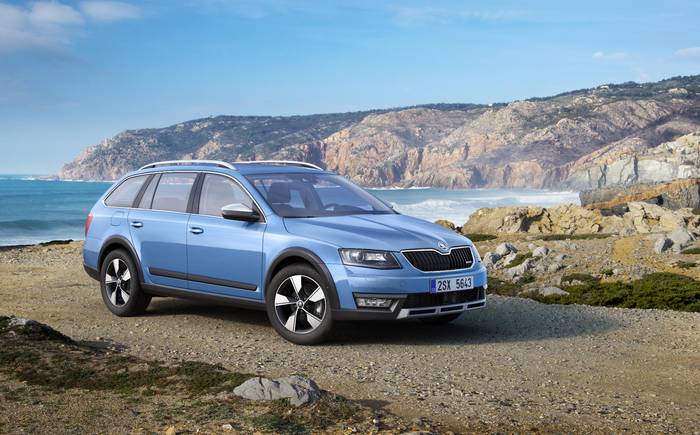 IT CAN'T light a fire with two sticks or help old ladies cross the road, but with its high ground clearance and four-wheel drive system, the Skoda Octavia Scout could be a boon in bob-a-job week.
The new model, due to be launched at the Geneva motor show in March, blends rugged go-anywhere looks with estate-car practicality. To that end, it sits 33mm higher than the Octavia estate on which it is based, while steeper approach and departure angles front and rear, and a Haldex four-wheel drive system offering improved traction, mean the Scout is prepared for challenging terrain. It's ready for hard knocks, too, thanks to tough plastic body mouldings on the door sills and wheel arches.
But the Scout isn't all about being on patrol. It can do luxury, too, thanks to a part-leather interior and leather steering wheel, and smart, 17in alloy wheels.
Only one thing lets the Octavia Scout down: its new, wider air intake. On today's flooded roads, that's one feature scouts on a mission can do without.