Geneva show: New Mercedes S-class coupé handles like a motorcycle
Sidecar extra
---
Published 11 February 2014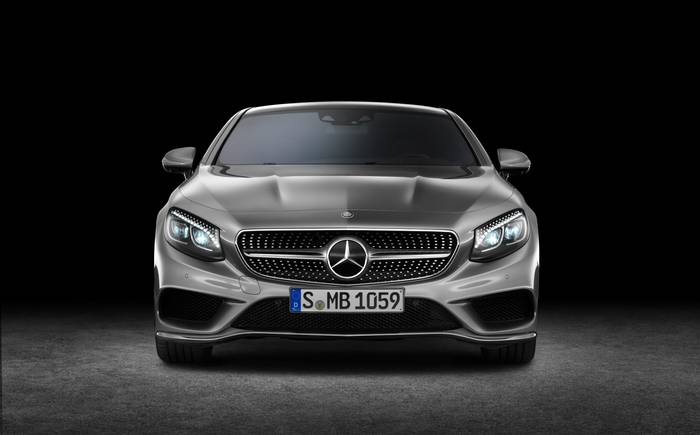 Mercedes says the exclusive new feature, called curve tilting, gives passengers a more comfortable ride by reducing the lateral acceleration acting upon them. The system works by detecting corners using a stereo camera mounted within the windscreen, and a transverse acceleration sensor. These command the air suspension to incline the vehicle's body by up to 2.5deg between 19mph and 112mph.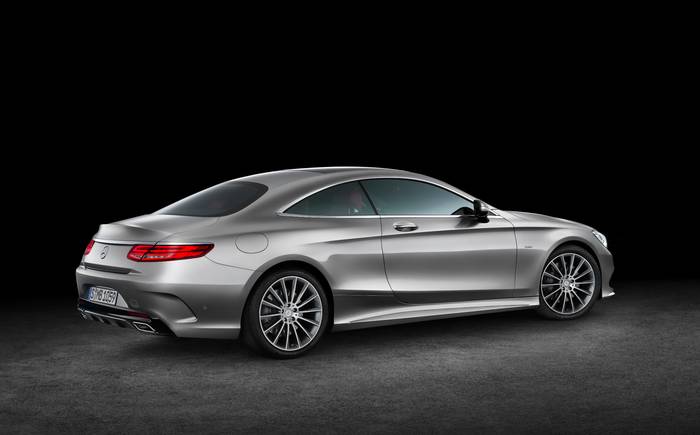 The design of the new two-door coupé echoes the more emotional approach seen not only in the new S-class saloon but also the GLA and forthcoming C-class. Lavishly sculpted surfaces abound inside and out, while daytime running lamps and indicators studded with a total of 47 Swarovski crystals are available as an option. The optional panoramic sunroof features Mercedes' so-called Magic Sky Control which, at the touch of a button, changes the transparency of the glass as required.
To Mercedes' ever-expanding suite of advanced safety assistance systems, the S-class coupé adds Collision Prevention Assist Plus. If there is a danger of a collision and the driver fails to respond, the system can, at speeds up to 65mph, brake autonomously, reducing the severity of the impact. It also brakes in response to stationary vehicles at speeds up to 31mph.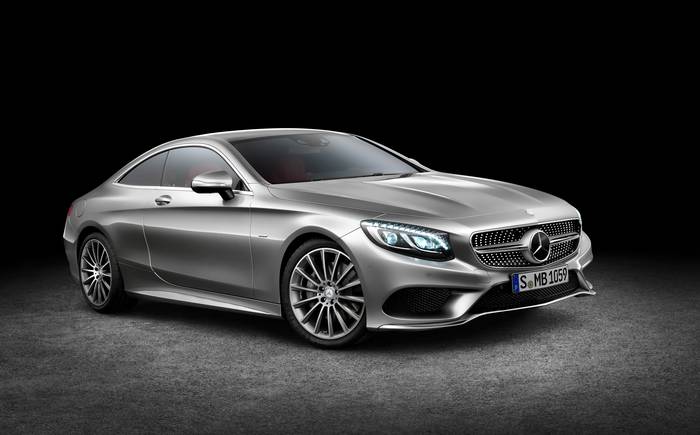 Meanwhile, because drivers of the new S-class coupé will naturally wish to be noticed, the car's exhaust system features two flaps that open automatically at certain speeds, to increase engine noise. This should be especially successful in the first coupé slated for UK launch in November, the S63 AMG. It is powered by a twin-turbocharged 5.5-litre V8 producing 577bhp. It will be followed by the S500, powered by a twin-turbo 4.6-litre V8 developing 448bhp, and expected to cost around £100,000.