Geneva show: First glimpse of new Toyota Aygo in teaser video
Small car promises big fun
---
Published 19 February 2014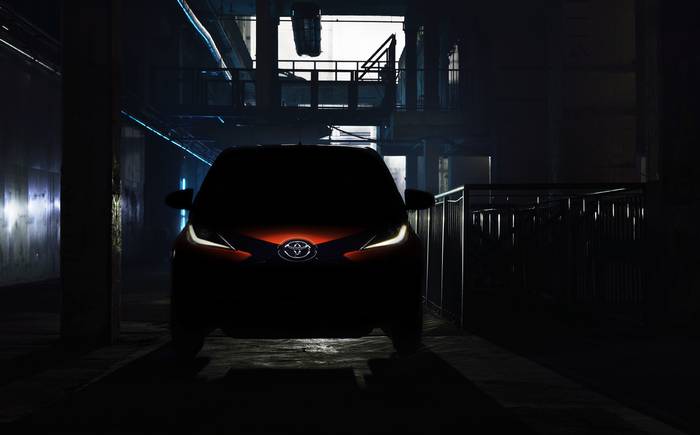 WHEN YOU think of the car makers with products that convey the most fun, Toyota might not be top of your list (with the notable exception of the brilliant GT86 sports car). But with its Aygo city car, first launched in 2005, the Japanese manufacturer has tried to appeal to a more youthful kind of buyer and the new version, due to be launched at the Geneva motor show on March 4 and teased in the video below, professes to be even more 'down with the kids'.
The new Toyota Aygo is designed to "stand out in a Japanese sense" but also appeal more to European car buyers, according to David Terai, the car's chief engineer. Toyota will be hoping the new design will help the car keep up with a host of new and revised rivals such as the 2014 Citroen C1 and 2014 Peugeot 108. It's a market segment that also includes the chic Fiat 500 and new Mini Hatch.
From the teaser video and image we can see there is a more pronounced front grille, new light clusters and sleaker lines. The below screengrab from the video hints at the interior design, which still includes the large speedometer in the instrument binacle and a mildly less cluttered centre console, although it looks like evolution rather than revolution. It's expected that the general quality of materials will be a step up, however.
Despite this being a new design on a new platform, the three-cylinder engines from the current Aygo line-up are likely to be retained. Toyota says the new model will go on sale here in the summer, priced from approximately £9,000.
The 2014 Geneva show also marks the European premiere of Toyota's hydrogen-powered FCV Concept, as well as the FV2, a concept car that is said to explore the future of mobility.